Geisha Maiko Show Kyoto + Guided Geisha Culture & History Tour
Price
▶
Another 10% OFF for 10 or more people
Now you can enjoy geisha show in the heart of Gion at our museum. We organize geisha dance performance events every day followed by an informative geisha & maiko culture tour. With this reservation you will be experiencing the geisha dance performance in a traditional setting.
After the dance, you will have the opportunity to interact with the performer. Your expert guide will help you with your questions, and will explain as much of the history of geisha or elements of the performance that you want to know. You will also have a chance to play traditional games with the geisha performer, and you can preserve your memories of this wonderful evening in photos. You can keep your casual clothes or put on some traditional kimonos without any charge to truly feel like a local. This unforgettable evening awaits you!
Currently, all sessions are private for COVID-19 measures.
Price
1 ~ 5 people : 50,000 yen / Group
6 people+ : 9,000yen / person
(Our location ; Geisha Experience Gion MAIKO CHAYA)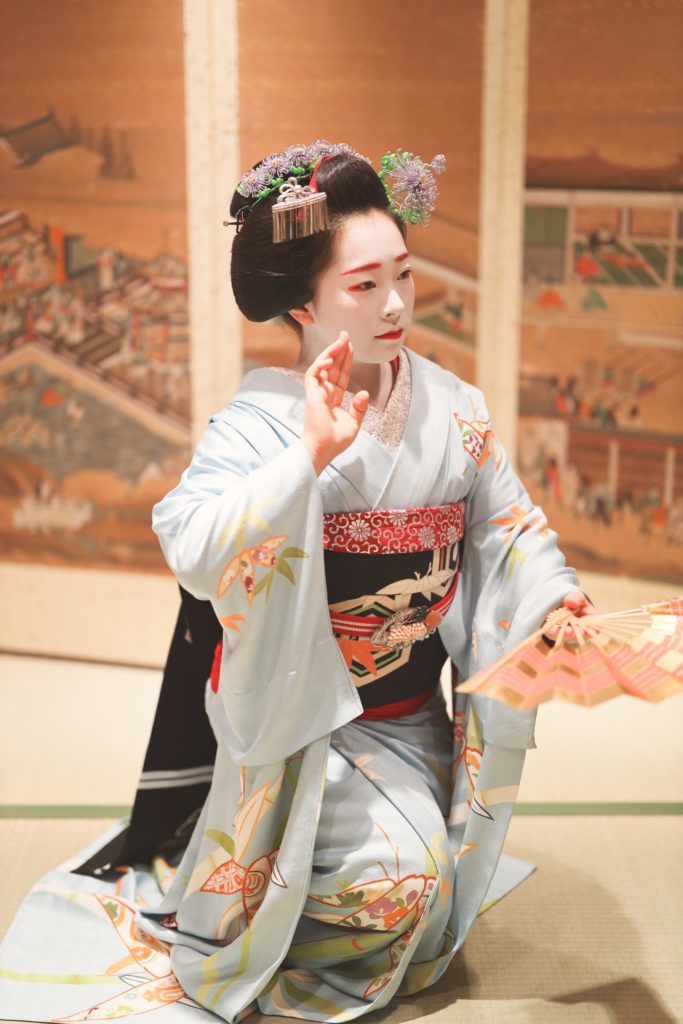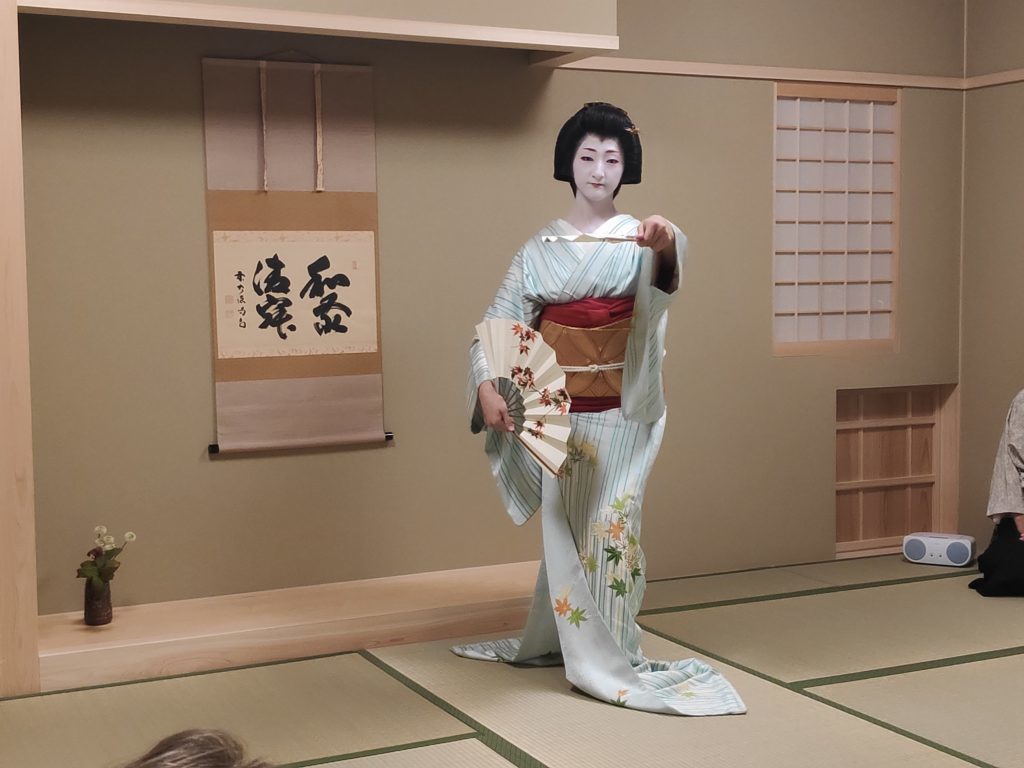 This experience includes
Watching a traditional geisha dance
Asking questions to geisha through an interpreter
Opportunities to take picture of the geisha and having a picture taken with the geisha
Extensive geisha maiko history & culture tour inside the geisha and tea ceremony museum. Explanation of the Gion Geisha District with visual aids
Opportunity to get a close look at geisha artifacts and goods
Playing interactive games with the geisha (only if time allows)