Things to do beyond Tokyo with kids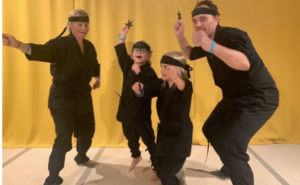 It's the #1 ranked family-friendly museum in Kyoto and it's amazingly INTERACTIVE! With a visit to this famous museum, you'll get a guided tour in English as well as learn what makes the katana in Japan special compared to the Western blades. 
Furthermore, there are swordsmanship and ninja throwing lessons inside the museum. Of course, a visit here won't be complete without trying on some Samurai and ninja clothes. 
Opened in 2012, the Kyoto Aquarium wows visitors with its charming marine residents that are endemic to Kyoto's waterways as well as other saltwater creatures. Perfect for kids and adults, the aquatic museum aims to entertain and educate guests about aquatic ecosystems.  Main exhibits include fur seals, Asian giant salamanders, penguins, coral reefs and dolphin shows. 
This park, located near the famed Arashiyama Bamboo Forest, is home to 120 friendly Japanese macaques. These monkeys are native to the country and are the kinds of monkeys that you often see in well-known photos wherein they are bathing blissfully at a hot spring in winter.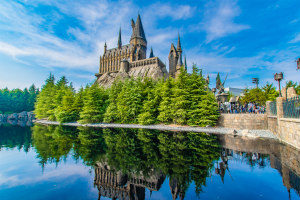 No trip to Japan with kids is complete without a visit to the Universal Studios Japan. Known as one of Asia's best theme parks, USJ has a plethora of mind-blowing attractions and rides for teenagers and adults, like Jurassic Park, Spider Man and Jaws. Moreover, the park brims with child-friendly attractions featuring characters from Sesame Street and Hello Kitty. 
Nara Deer Park is set right next to the world's oldest pagoda and a couple of UNESCO World Heritage sites. Here, you get to explore beautiful grounds and more importantly, get an up close encounter with the tamed and friendly deer roaming around the park. 
Ready to explore Tokyo with kids? Don't forget to visit Maikoya to make your vacation in Tokyo with kids memorable and super fun.