Samurai in Armour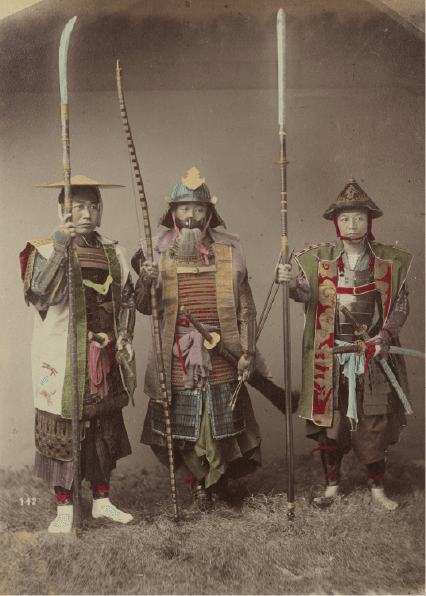 Three men dressed as Samurai warriors in full traditional armor, holding longbows.
Samurai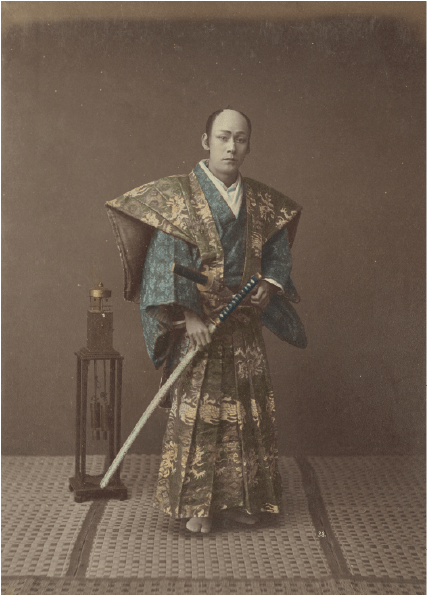 A man in an elaborate robe and apron, holding two swords.
Japanese Tattoo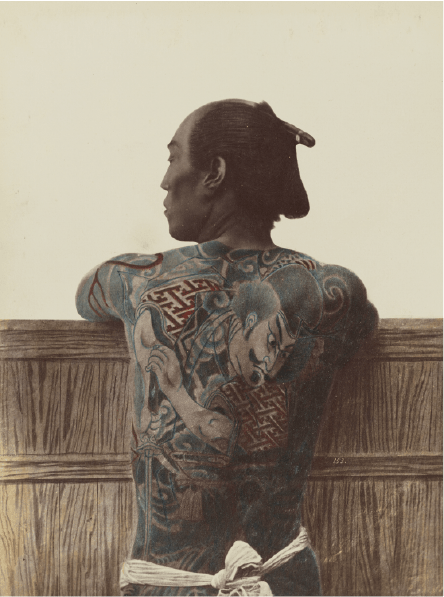 View of a nude man from the back, with a red and blue tattoo covering his back and arms. He is leaning on a wooden fence.
Jinrikishia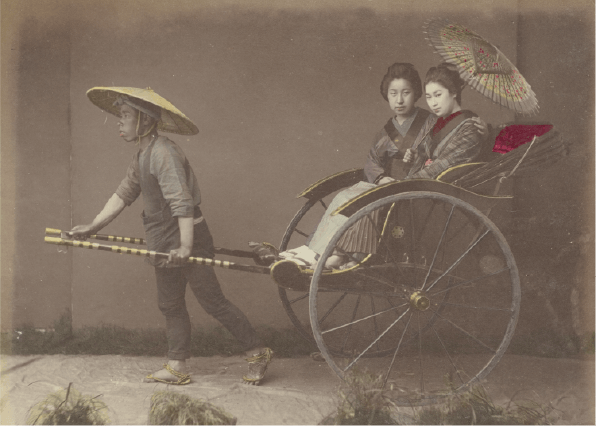 Two women being pulled in a rickshaw by a man wearing a straw hat.
Geisha House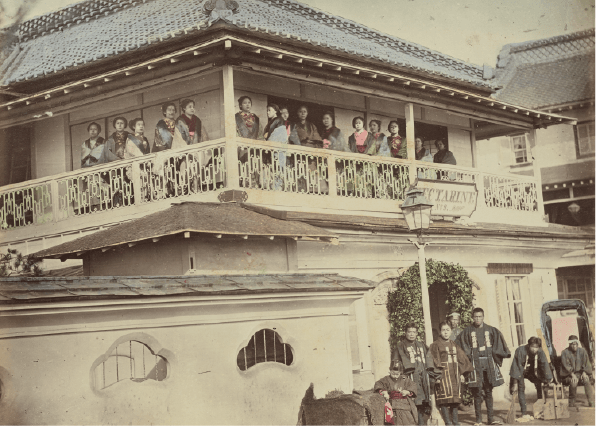 Two story building with several women standing on the upstairs balcony and a few men standing outside the front door. A sign over the front door reads "Nectarine/ No. 9".
Weaving Silk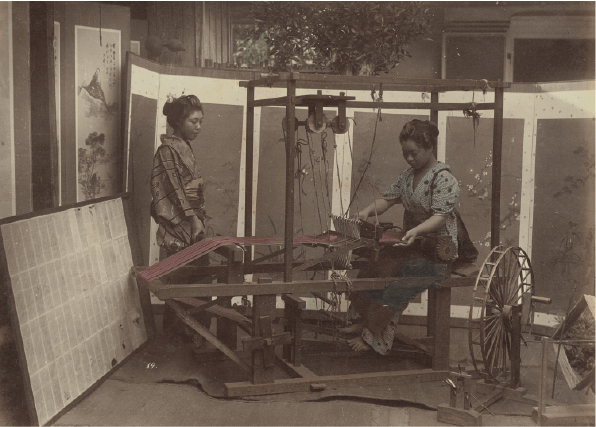 A woman operates a loom with foot pedals while another woman looks on.
Young Woman with Fan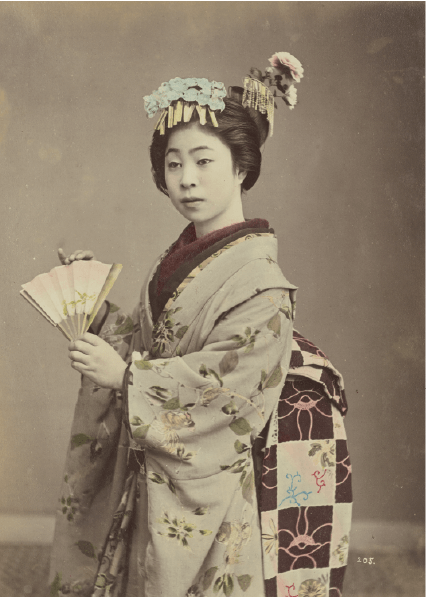 Three-quarter length portrait of a young woman holding a fan with elaborate combs and flowers in her hair.
Dressing Obi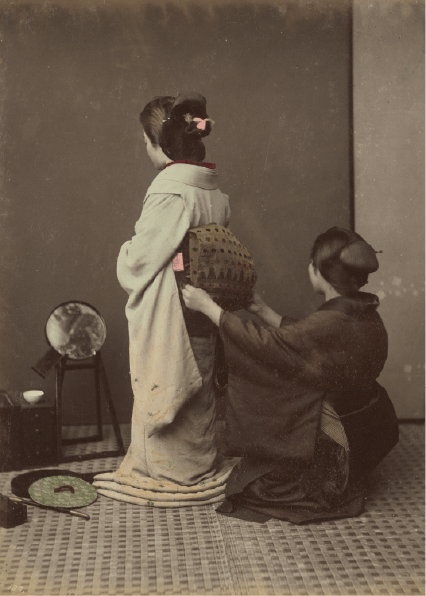 A woman kneeling behind another woman, arranging her obi (sash).
Wrestlers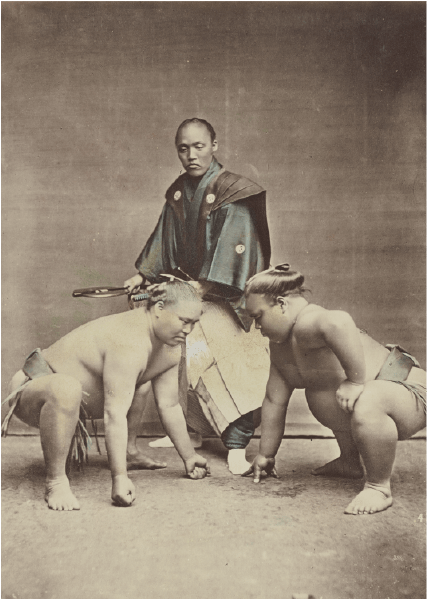 Two sumo wrestlers, wearing loincloths and crouching before a match, with a robed official standing behind them.
Freight cart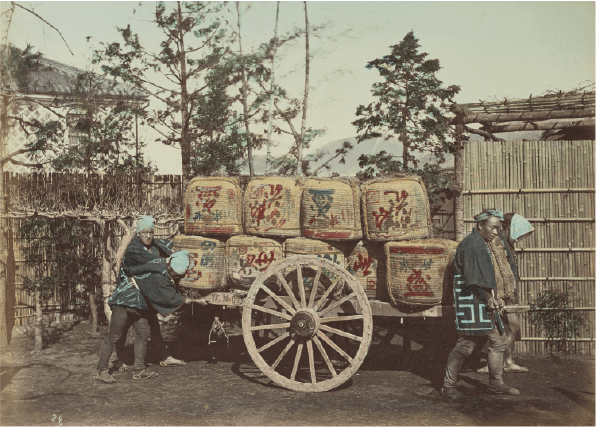 Two men pulling and two men pushing a cart filled with large bales of hay.
Umbrella Maker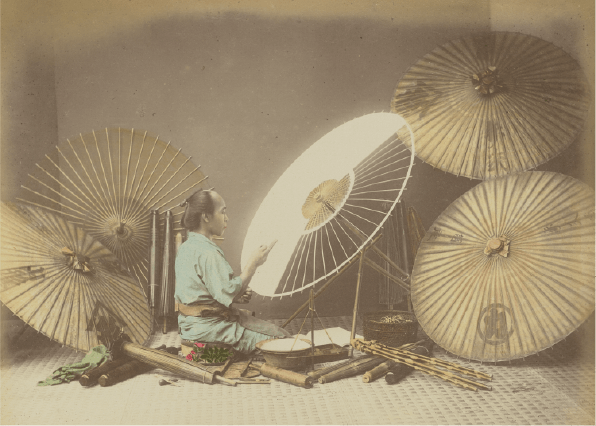 An umbrella maker sits on a low stool, applying paper to the ribs of an umbrella. Other umbrellas at various stages of assembly are around him.
Happy New Year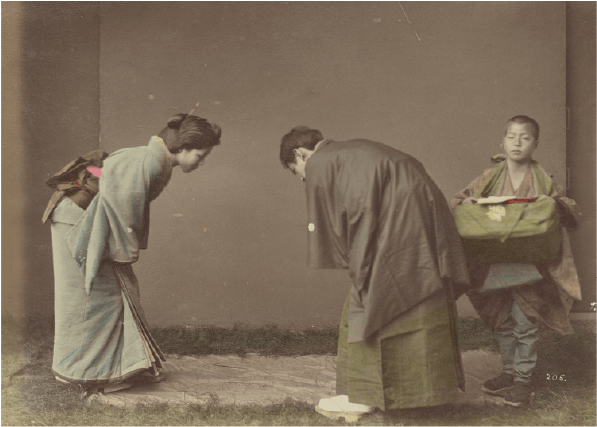 Two people bowing towards each other. A boy stands to one side, carrying a large package.
Hair Dressing in Japanese Style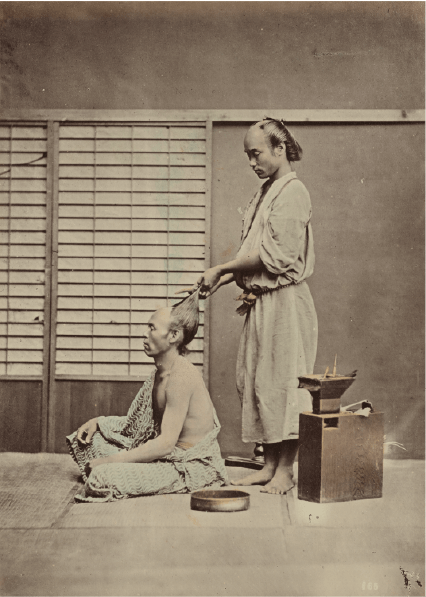 A man seated on the floor with another man standing behind him, arranging his hair.
Pilgrim Going Up Fujiyama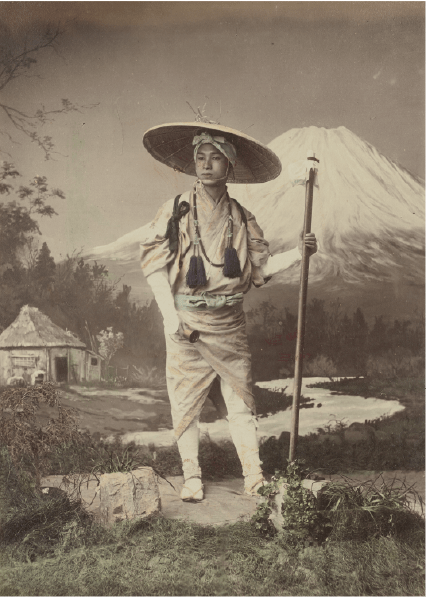 Portrait of a man wearing a broad hat, and traveling clothes, holding a walking stick, in front of a studio backdrop of Mt. Fuji.
All the licenses and royalties belong to The J. Paul Getty Museum