PRIVATE Calligraphy in Tokyo – Shodo Experience in Tokyo
Price
▶
The above is the unit price for 6 people. The fee for 5 people or fewer is 60,000 yen per group.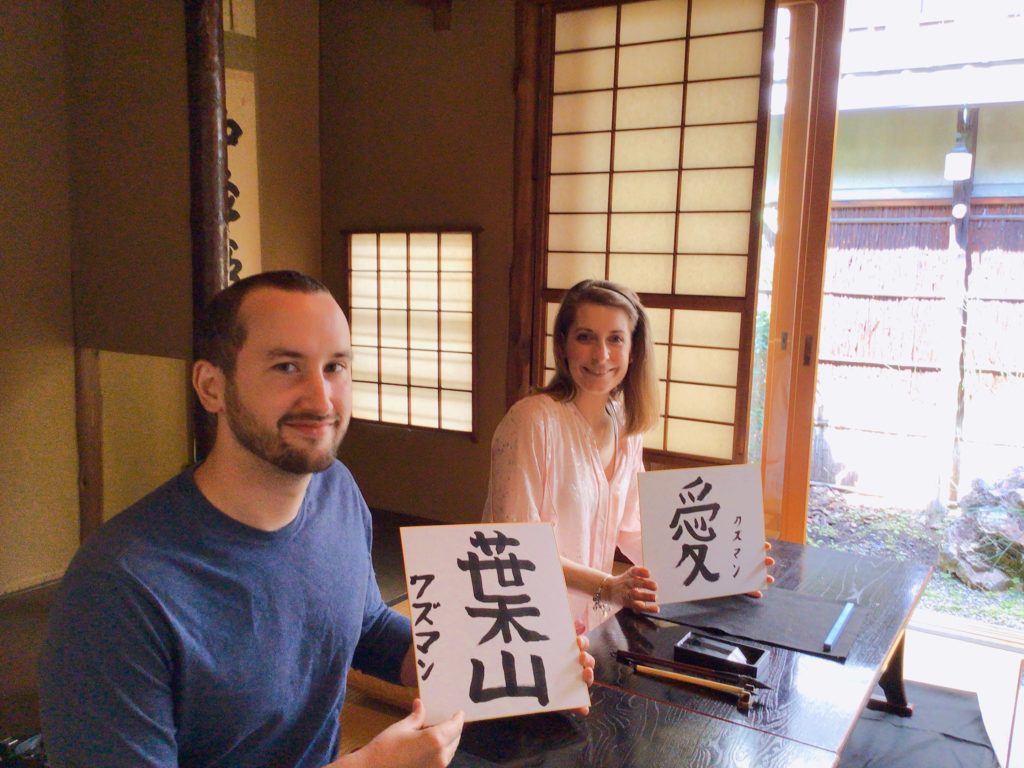 Calligraphy Tokyo.  Enjoy a unique Japanese cultural activity of SHODO calligraphy in Tokyo. A shodo expert will kindly explain the connection between meditation and Japanese calligraphy and teach you how to use the brush to create strokes like the Japanese. Enjoy cultural activity of Japan on a 60-minute calligraphy class in Tokyo. Lessons will be held in order of hiragana, katakana, kanji. Kind Japanese teachers will instruct you in the tatami-style room.
You will experience:
Create fantastic memories of your trip to Japan
Opportunities for taking photographs will be highlighted throughout
Special experience of Japanese culture
Enjoyable experience with children
Learning about the history of Japanese culture
This is a private session, there will be no strangers in the workshop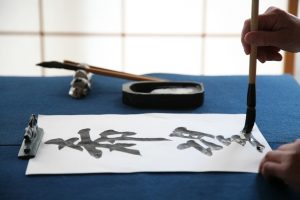 With the guidance of a kind calligraphy instructor, you will learn the history of kanji from China and the history of hiragana and katakana which are made from kanji. It is also important to know how to hold the brush and the posture when writing. You will practice handwriting on a calligraphy paper with a brush. You can practice a lot at will.
After practicing the foundation of vertical and horizontal lines like 一, 川 (one, river), next you will challenge your favorite kanji character. Positive feelings such as 愛(love), 福(fortune) and 幸(happiness) are popular.
Finally, from the origin and pronunciation of the name, you will get to know the kanji of your name and finish your work. Please enjoy your writing freely. Commemorative photo shooting calligraphy can be done in a traditional Japanese style room! ※ The staff will assist you to shoot a few photos with your camera.
We practice Shodo on tatami mats, but there are zabutons (cushions) for Seiza sitting so please relax even if you are not good at sitting straight on the tatami.
HIGHLIGHTS
*Create fantastic memories of your trip to Japan
*Opportunities for taking photographs will be highlighted throughout
*Special experience of Japanese culture
*Enjoyable experience with children
*Learning about the history of Japanese culture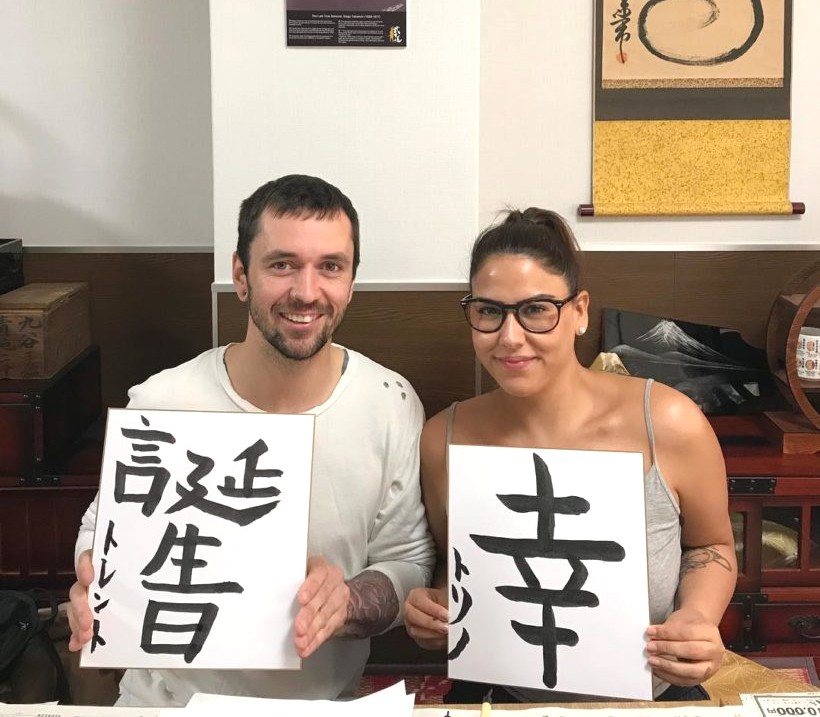 Learning about a country through cultural workshops and activities will give you a better understanding of our intricate history, valued social principals and holistic way of life. By learning about Japan and its people, you will be immersed in different perspectives and approaches that are unique to this country. Maikoya offers you opportunities to understand this culture through local instructors and guides. There is no better way to learn about a new place from the viewpoints of those who grew up and live in this amazing country. What better way to spend a day than learning a traditional, beautiful new activity with a knowledgeable tutor in a picturesque setting? You wouldn't find friendlier people to help you experience Japan in all its splendor.
Children must be accompanied by an adult.
Adult pricing applies to all travelers.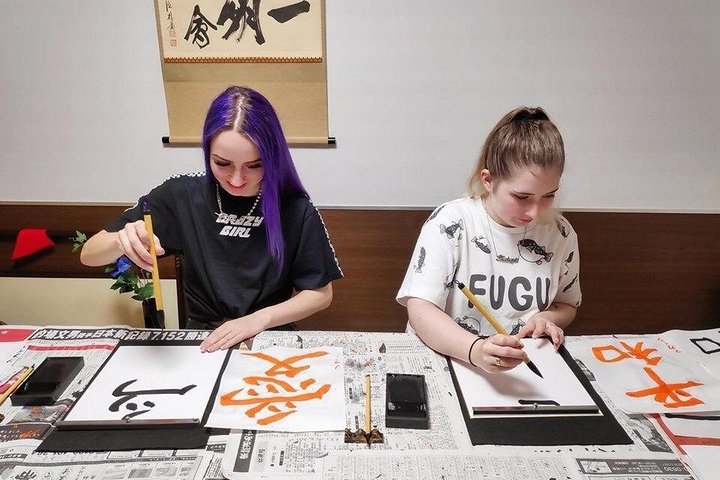 Review
Based on 11 reviews