#1 kimono tea ceremony place on Tripadvisor
Kimono Tea ceremony in Osaka and Kyoto
What can you expect in MAIKOYA?
Everyday, Japanese masters and culture experts meet with the guests and teach them ancient Japanese traditions and crafts including. We show off cultural activities with a difference!
Tea Ceremony
The Japanese Tea Ceremony Workshop provides an engaging induction to the traditional tea ceremony. This activity dates back hundreds of years and is the most idealistic pastime of ancient Japan.
Learn more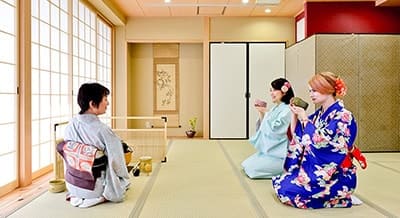 Kimono Photo
Wearing kimono is an exciting way to remember your trip to Japan. Kimono Tea ceremony Maikoya's Kimono Collection, has a range of traditional Japanese costumes for you and your loved ones to choose from.
Learn more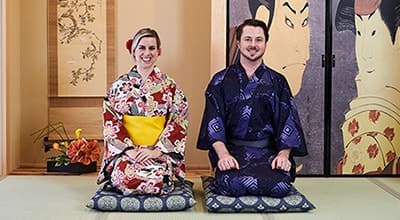 Maikoya Heritage house is a 6-floor building that has the traditional Japanese architecture in the heart of Osaka. The building serves as culture museum and an experience centre for travelers and residents alike.
Japanese garden

Sengoku period

Heian period

Edo period
Tea house

Japanese Room

Kimono collection

Museum