Origami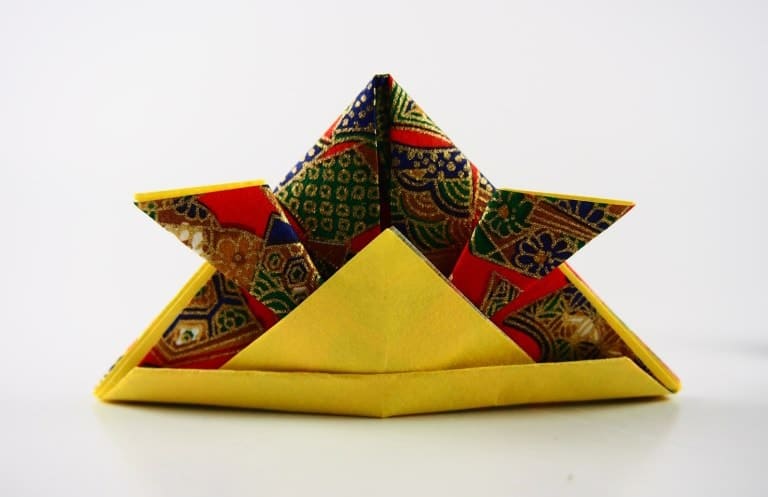 The Origami daily workshops offer you with easy steps and guidance in Japan's most popular art form. This one is a favourite for adults and kids alike. It is an art form where paper is folded to create a range of shapes including animals, flowers or people.
Have you ever made a crane out of paper before? You will after completing this workshop! This is a great experience for families as children enjoy making these paper creations. They feel a huge amount of pride from completing these origami projects with easy to master techniques by themselves. Of course, this goes for any of those young at heart as well!
In the Origami class in KYOTO MAIKOYA, you will have a go at creating your own Japanese paper artwork to take home as a memento of your experience.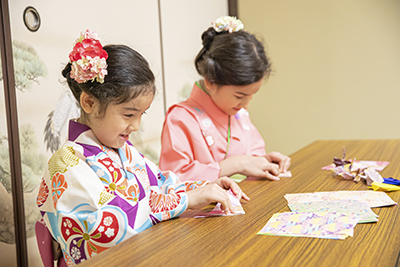 All classes will be in English. And this class are held on in KYOTO MAIKOYA which is built as a traditional Japanese house. At the end of the workshop, you can continue with a range of other activities and workshops at in KYOTO MAIKOYA to create a Japanese cultural experience you won't ever forget. Please relax in a classroom decorated in traditional Japanese décor and architecture.

You will have a collection of beautiful and delicate origami pieces that you can take home and show your friends. You will also have an opportunity to learn how paper folding became popular in historic Japan. Explanation of why certain images, like cranes, are revered through the telling of Japanese folk tales. A workshop in origami that describes important historic and symbolic references!
Reviews


Great Origami Experience
I took an origami class at Maikoya with my boyfriend earlier today. The class was taught by Hikari and Ayaka, both of whom spoke very good English and were excellent teachers. We wore kimonos and drank green tea during the class, and I had a lot of fun learning to fold samurai hats, cranes, and even a paper totoro! Whether you've been doing origami for years or are looking to try it for the first time, I highly recommend Maikoya!


Origami making
We made several oragami with the helpful guide and had lots of fun. Also mad a tour of their under-construction samurai museum. Lots of activities to try all in one place


Origami lesson
I took an origami lesson. The teacher was very knowledgeable and helpful. It was my first time doing it and I enjoyed it a lot ! Thanks to Maikoya !


Kimono and Origami Experience
Maikoya has excellent activities on offer and accomodated me for kimono dressing without prior booking. Super friendly staff speaking fluent English. My origami activity was fun and I was amazed at how many things can be made from origami! Nanako was my tutor and she is wonderful!
What can you expect in this Japanese Origami Workshop?

A friendly tutor will teach a range of paper folding techniques
They will also explain Japanese origami art and historic influences
You can have a go at a range of paper folding creations
You can take the origami you produce as a memento of your workshop
Held in a traditionally styled room with beautiful historic decor
Opportunities for taking photographs will be highlighted throughout.
Learn Japanese culture with all of your senses – especially your sense of wonder!
We pride ourselves on providing authentic Japanese cultural experiences to tourists and residents alike. Learning about a country through cultural workshops and activities will give you a better understanding of our intricate history, valued social principals and holistic way of life. By learning about Japan and its people, you will be immersed in different perspectives and approaches that are unique to this country. KYOTO MAIKOYA offers you opportunities to understand this culture through local instructors and guides. There is no better way to learn about a new place from the viewpoints of those who grew up and live in this amazing country. What better way to spend an afternoon than learning a traditional, beautiful new art form with a knowledgeable tutor in a picturesque setting? You wouldn't find friendlier people to help you experience Japan in all its splendour.