KYOTO SAMURAI and NINJA MUSEUM with EXPERIENCE
An absolute must for anyone passing through the ancient capital city of Kyoto. This family friendly experience museum is guaranteed to please any and all who enter. Whether an avid samurai and ninja fan, a martial artist or even just a passing interest in Japan's fascinating history, there is something for everyone. This experience offers not just a fully guided tour of the museum (In English) but also great activities to enjoy.
Exhibitions
The Kyoto Samurai and Ninja experience is home to a great many exhibits from across Japan's history. Everything from the armour and weapons of the Samurai, to many of the objects and tools that would have been commonplace in Japan's medieval eras. The exhibits cover everything, right the way through to the secrets items, weapons and tools of the Ninja. The museum prides itself on having many genuine articles on display for everyone to see and appreciate. Whether you are a practitioner of the arts, a history buff or just a passing interest, it is truly inspirational to see the majestic items in such detail.

There are many types of armour on display showing the different styles that the Samurai created and used throughout their history. A large selection of the armours are from Japan's Edo period, over three hundred years old! Being able to get up close and personal looking at these items is a great experience. Many museums would have such things behind glass and too far to really appreciate properly. However here at the Kyoto Samurai and Ninja Experience Museum there are no such boundaries. The staff know how to clean, maintain and use the armours so are able to explain and show them as well as making sure they are maintained for future generations.
Perhaps one of the most impressive displays of the museum in their wall of swords. This display has a wide range of differing styles of sword used throughout the ages of Japan. Many of these weapons also have fascinating stories of local and famous Samurai. This display is a favorite of the many collectors of Japanese swords and practitioners of Japanese martial arts. The sword of the Samurai was considered to be their soul, and to see these items so close and to have such detailed and interesting stories about them is a real treat.
The exhibits in the Kyoto Samurai and Ninja Experience Museum are unique in their display and their collection covering all of Japanese history. So no matter your interests, be it Ninja, Samurai, history or culture, there is something for everyone to appreciate right here. The museum has such a collection on display it is sure to please all who visit.
Basic Ticket
Guided tour
+ 2 Samurai experiences
+ 3 Ninja experiences

The guided tour will take you all the way through the history of the Samurai and Ninja with great tales and facts. After the museum offers activities so you can truly become a part of the history by becoming Samurai whilst wearing Samurai armour costumes and then being trained in the ancient arts of the Ninja by learning how to throw the Ninja star (Shuriken) and using Blowguns (Fukiya).
Guided tour of the Kyoto Samurai & Ninja Museum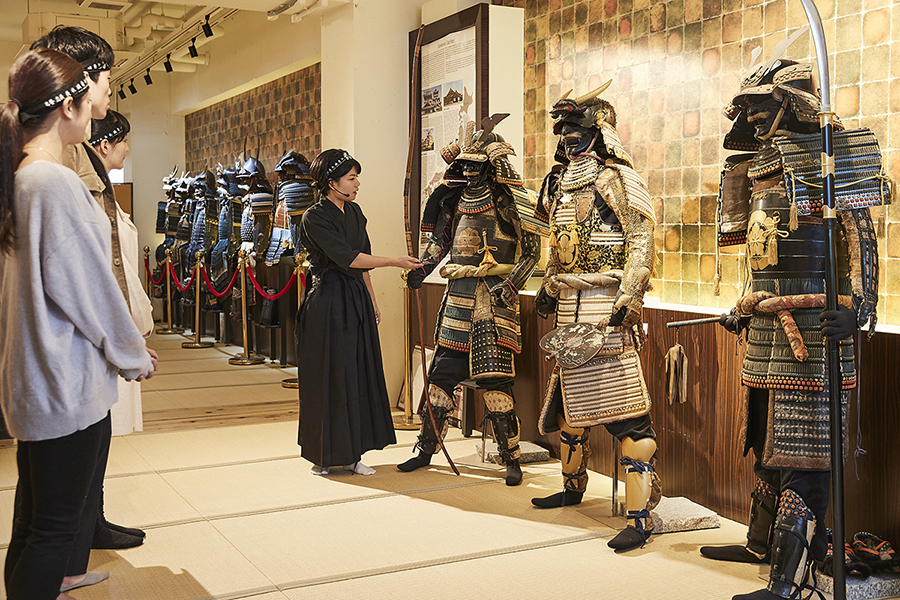 The tour is entertaining and interesting for parents, kids and hardcore Samurai and Ninja fans. No matter your knowledge of Japan's history you can learn something and enjoy the stories of these famous warriors of old Japan. As you are taken through this tour you will also be able to check out, up close and personal, many of the artifacts the museum has on display. Swords, armour, tools, and implements of Japan's history from the Edo period (three hundred years ago) and even further back in time! After that comes the really fun bit!
Samurai Experience
( Included in the basic ticket )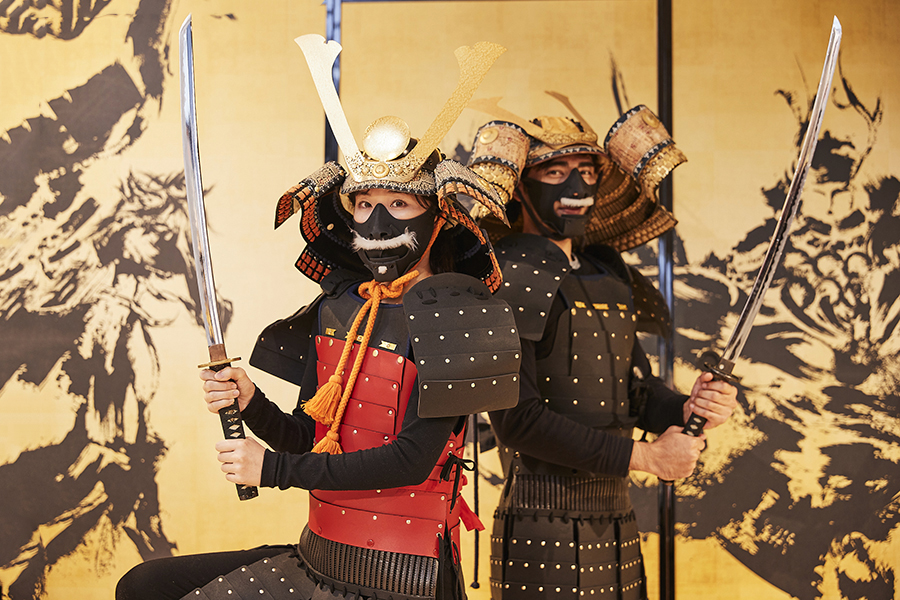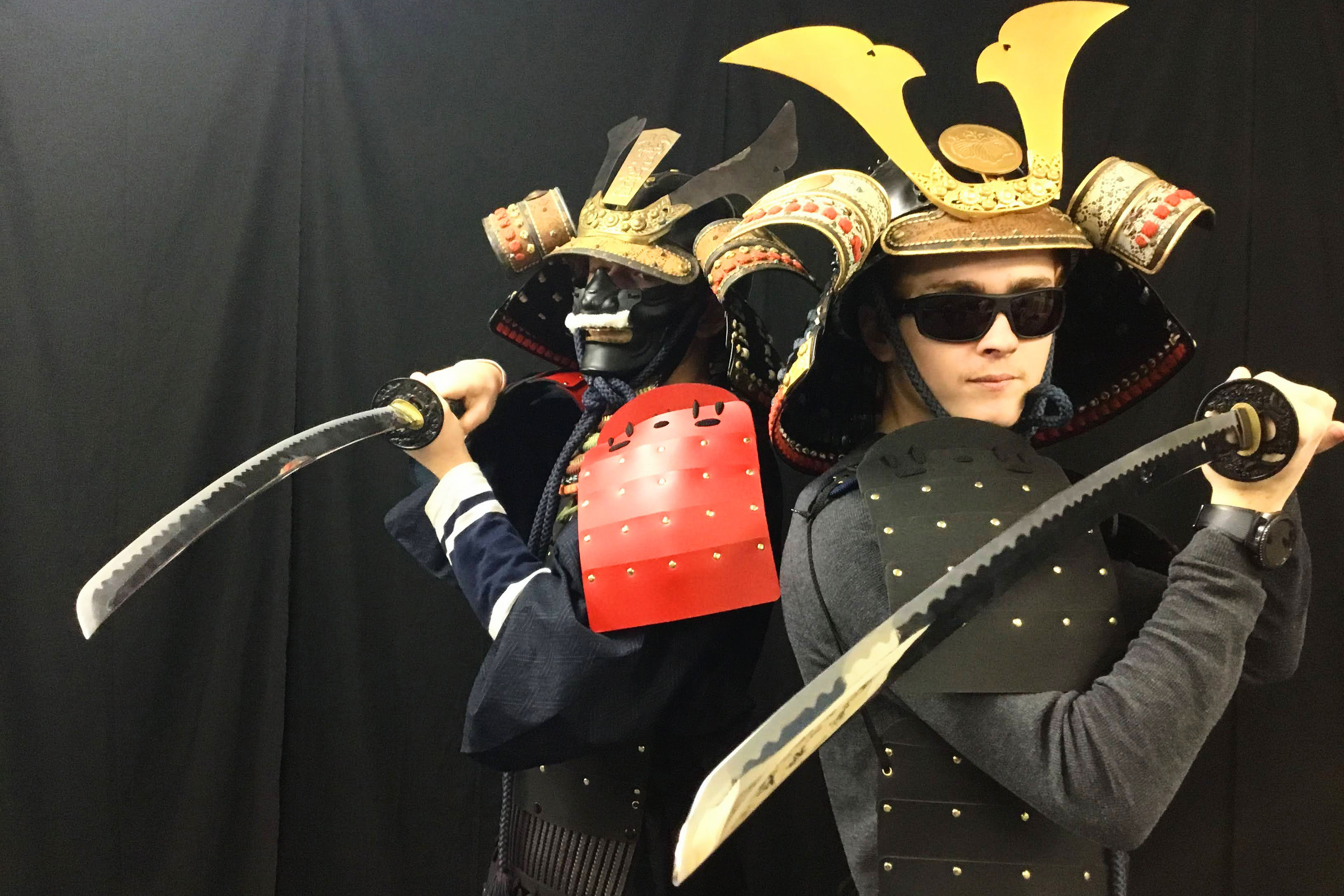 Samurai armor trial
With the activities you get to live the life of a samurai by wearing the samurai armour costumes and a sword, of course, this is the perfect time for those holiday snaps to really keep the memories of this experience alive.
Try on full samurai armor for your souvenir pictures. Our armors come in unisex styles and a variety of sizes for everyone, including children! You will even get a selection of varied replica swords to choose from.
Ninja Experiences
( Included in the basic ticket )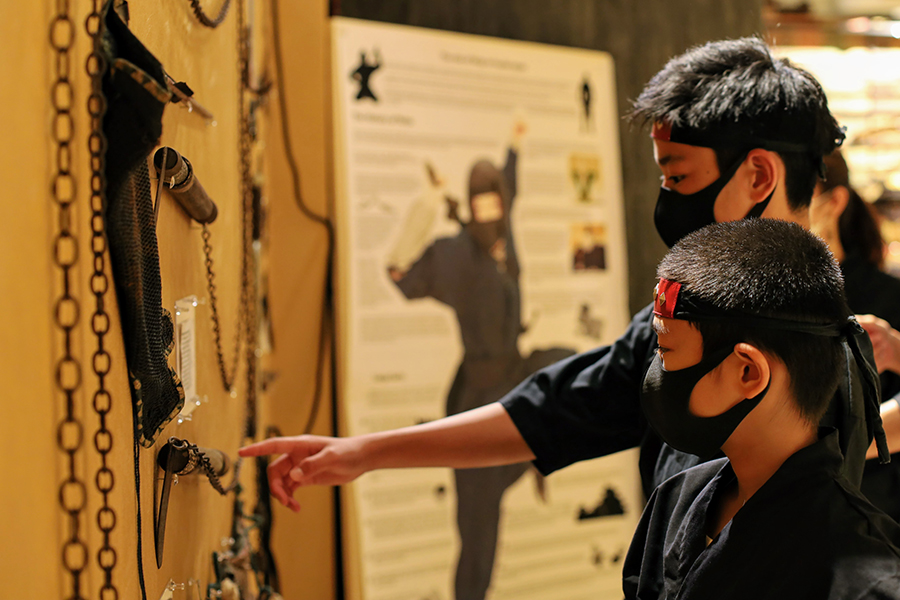 Learn the secrets of ninja
The fun doesn't stop there though, next up is your Ninja training!
You will learn about the ninja in Japan's history and what kind of weapons and tools they used for their covert missions. Everyone in the family will be able to participate in games and workshops! The lessons will be fun and simple for the kids to enjoy.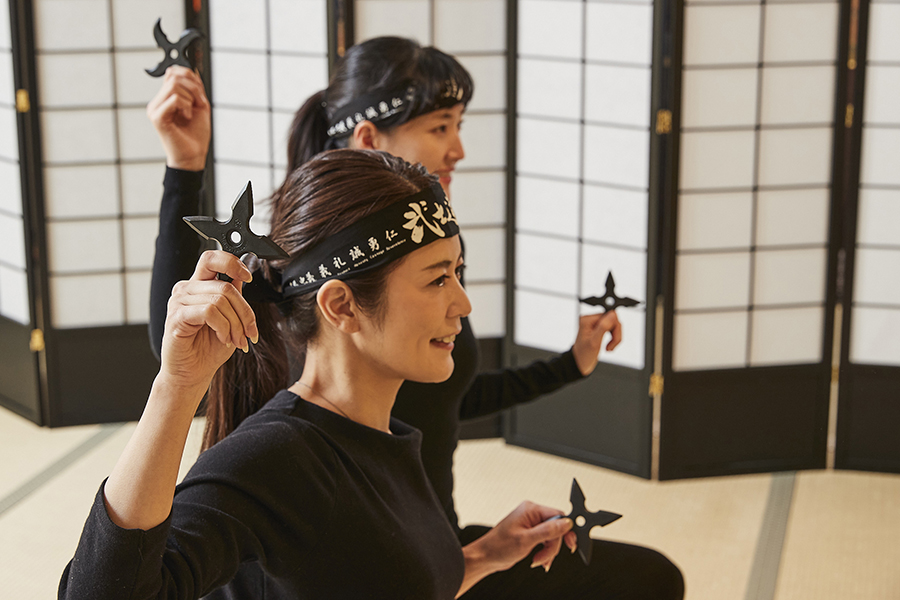 Ninja star throw competition
Learn how to throw ninja stars. Once you have had some practice then it's time for the famous Ninja competition. Test your targeting skills with our fun activities like throwing a shuriken! You can have a friendly competition with your friends and family during the training.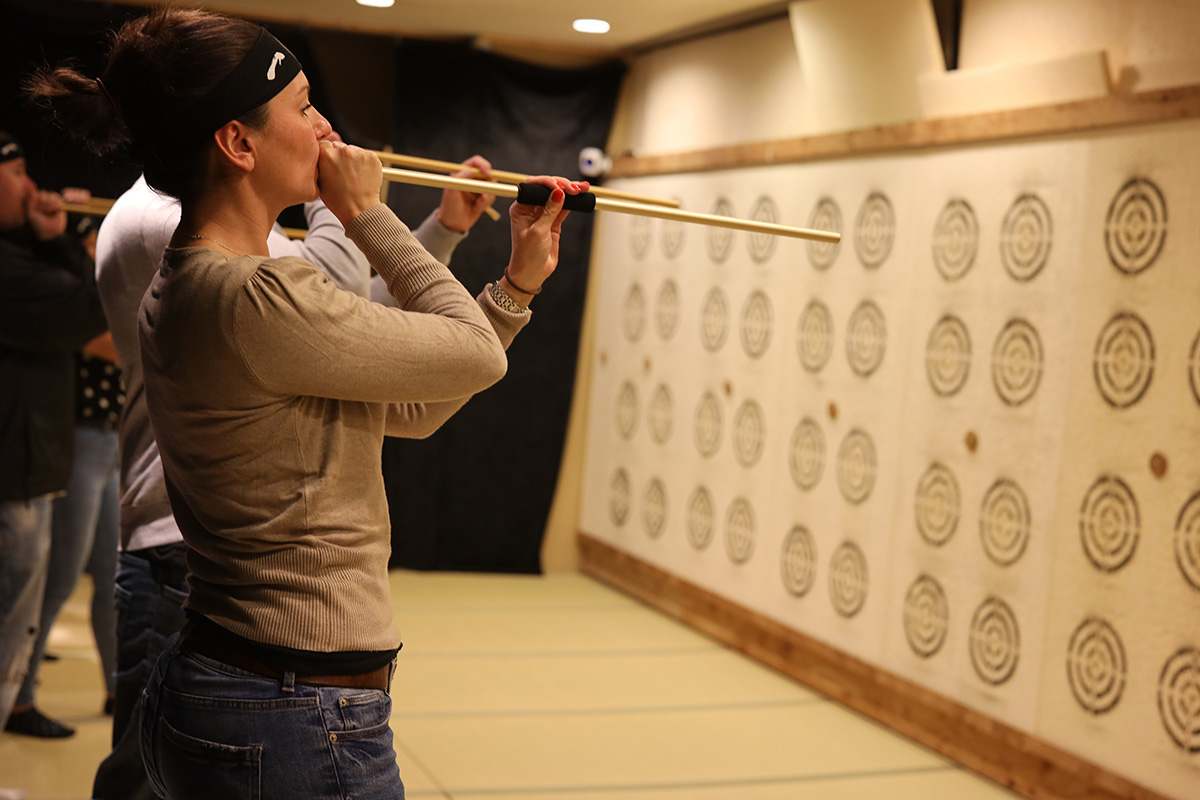 Use a Ninja blowgun
Your experience will also include using the ninja blowgun, also known as the fukiya. These can also be referred to as blow darts! You can have a friendly competition among your group during a target practice game too.
*Currently not available due to COVID-19.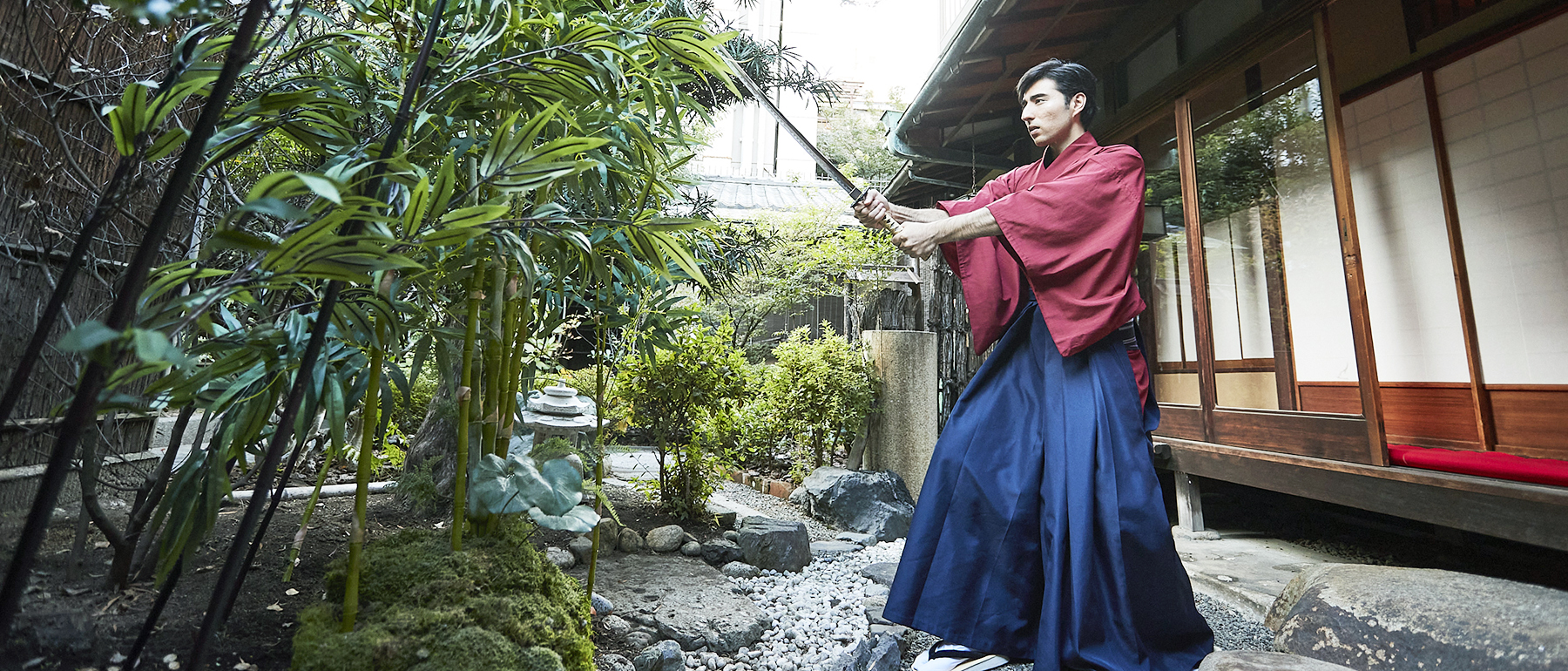 Samurai Experience
Have you ever wanted to experience being trained by a real Samurai master? Learning the ancient ways of the Japanese katana? At the Kyoto Samurai and Ninja Experience Museum you can do.
Learn More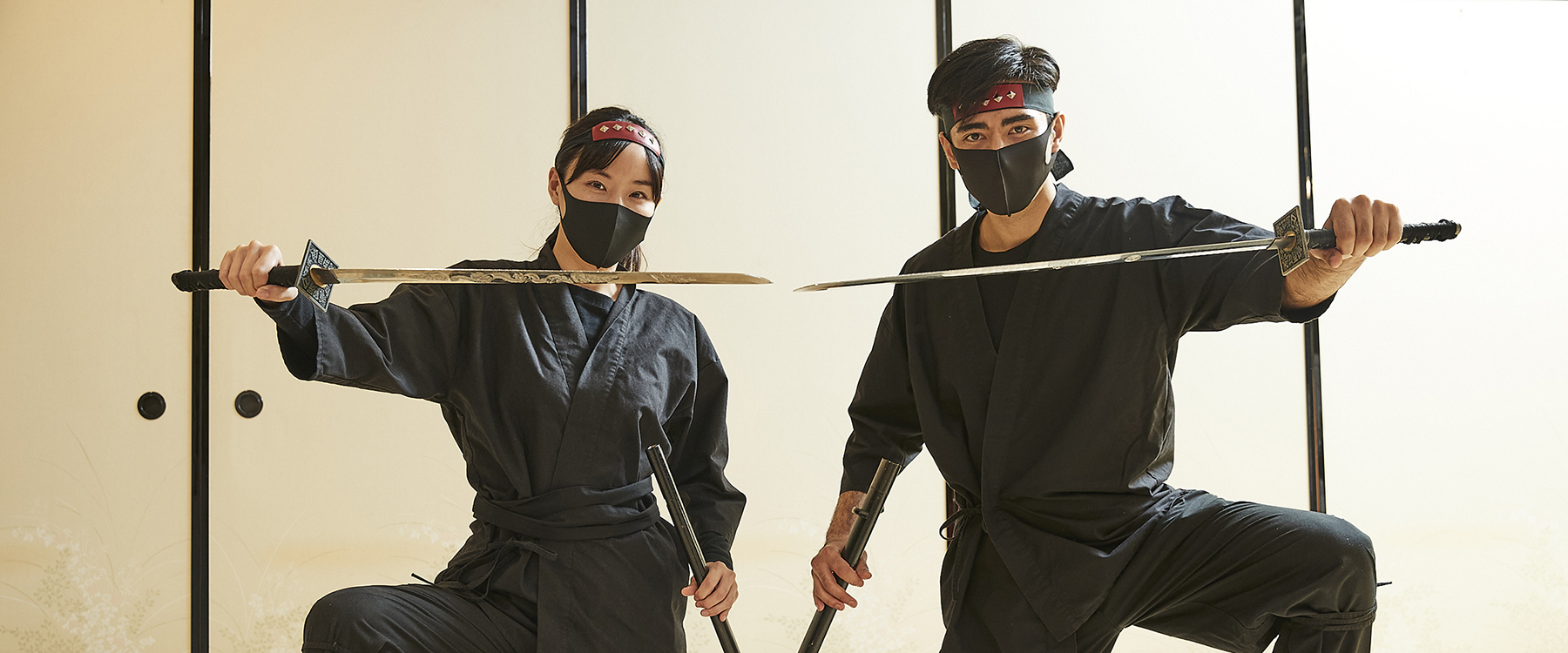 Ninja Experience
Ready to become a part of these mysterious and elite spies? At the Kyoto Samurai and Ninja experience museum you can join the ranks of the Ninja. Never before has it been made so easy to experience the life of the Ninja.
Learn More