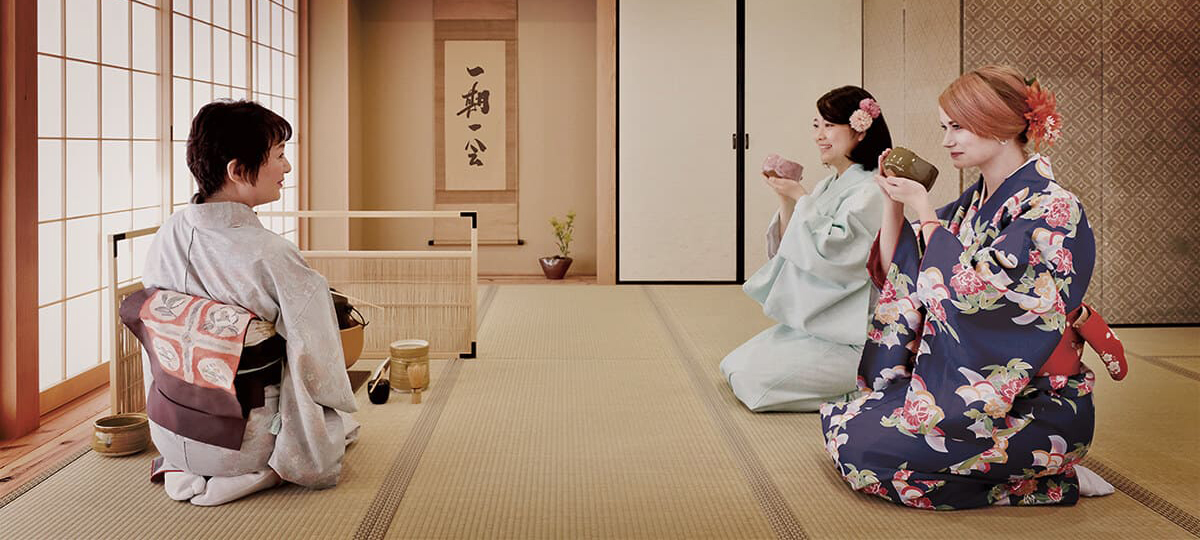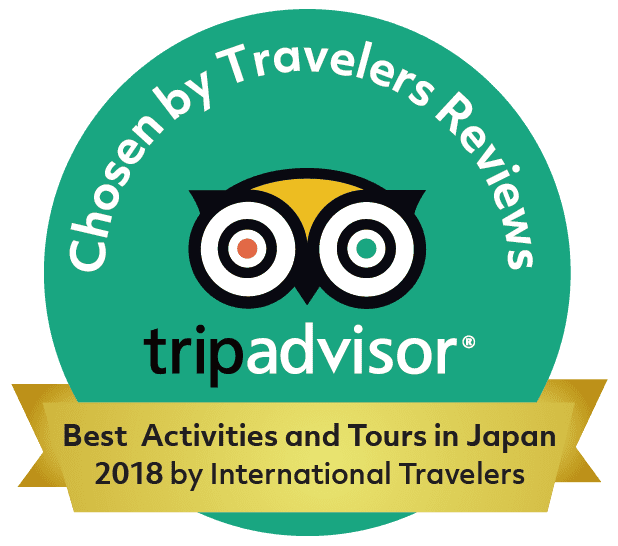 Rated #1 Tea ceremony venue in Japan by Tripadvisor
Traditional Tea Ceremony Experience MAIKOYA - Kyoto
MAIKOYA offers traditional tea ceremony in the historic Gion district and the Kyoto station area with the option of wearing kimono. The award-winning tea ceremony lasts for 45 minutes and costs $22 ( $48 with kimono). While the kimono tea ceremony is available from 9 AM to 7 PM every hour in downtown Kyoto, the geisha tea ceremony is only held once a day in Gion. Maikoya is the only tea ceremony venue that received Tripadvisor's Best Travelers' Choice Award both in 2018 and 2019.
MAIKOYA KYOTO Gion Shijo Station Location Map
We offer four traditional types of tea ceremony in Kyoto:
Maikoya Tea Ceremony Venues other than Kyoto
Kimono Tea Ceremony Tokyo Maikoya
If you only have a limited time in Japan and you are trying to decide doing tea ceremony in Tokyo or Kyoto, you also have an option to choose Kimono Tea ceremony Tokyo Maikoya which is located in Shinjuku. This location is only one stop away from the Shibuya Crossing and a walking distance from Shinjuku Gyoen, Meiji Jingu, Harajuku and the Robot Restaurant.
Book Now
Kimono Tea Ceremony
Osaka Maikoya
If you are staying in Osaka and wondering about doing tea ceremony in Osaka or Kyoto, you have an option to choose Kimono Tea ceremony Osaka Maikoya which is located near the Dotonbori area. This location is ideal for those who are staying near the Central Osaka area and planning to visit Osaka Castle.
Book Now
Why Tea ceremony in Kyoto?
Because it is like traveling in time as you practice this ancient ritual in the same area where it was born and flourished 400 years ago.
The three most common tea ceremony schools were established in Kyoto.
Kyoto has been considered the cultural capital of Japan.
Kyoto tea ceremony has already been the topic of many movies and dozens of academic studies.
This experience is one that is a definite must on a Japanese vacation bucket list.
Why tea ceremony at Maikoya?
The staff will help you put on a traditional kimono and do your hair which will make this experience authentic, memorable and informational.
A friendly host who speaks English will walk you through step by step of a traditional tea ceremony.
You will use the unique utensils and have an explanation of the delicate moves of your host as she prepares your tea.
After the host, you will make your own tea by using traditional tools.
A friendly tea host will explain the correct etiquette and symbolism for this ceremony in plain English.
You can also freely visit Maikoya's tea ceremony museum with authentic tea ceremony artifacts dating back to 1600's.
You will have an opportunity to try traditional sweets given during this ritual.
The ceremony will be held in a traditional tatami tea room with beautiful historic decor.
Opportunities for taking photographs will be highlighted throughout.
Nowhere else can you discover the cultural history and refined technique used in every action and item witnessed throughout this ceremony.
Learn Japanese culture with all of your senses – especially your sense of wonder!