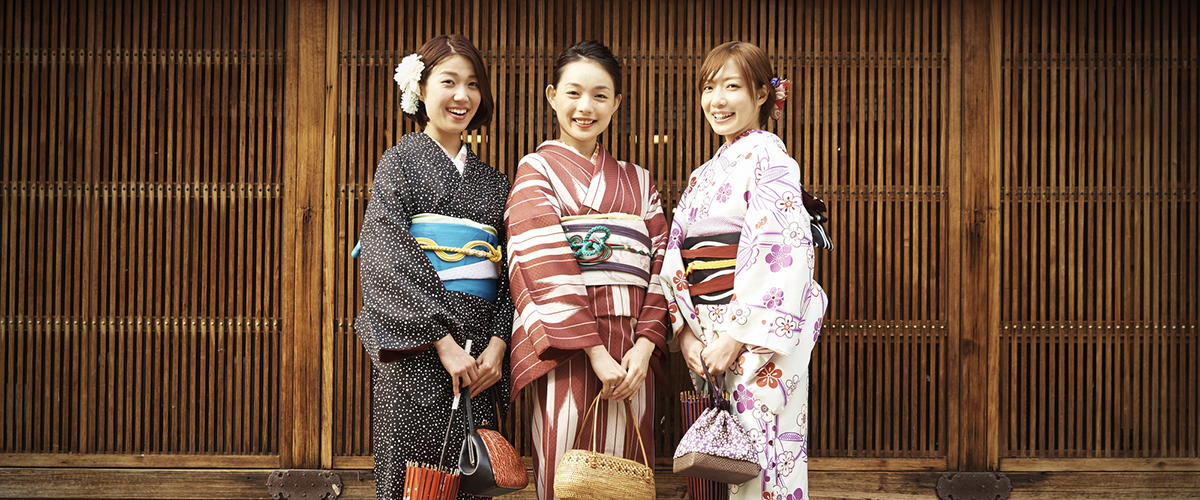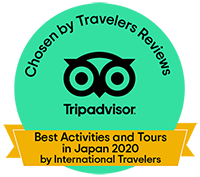 Best Activities and Tours in Japan
The Tripadvisor Travelers Choice Award
3 years in a row
Kimono Experience in Kyoto and Tokyo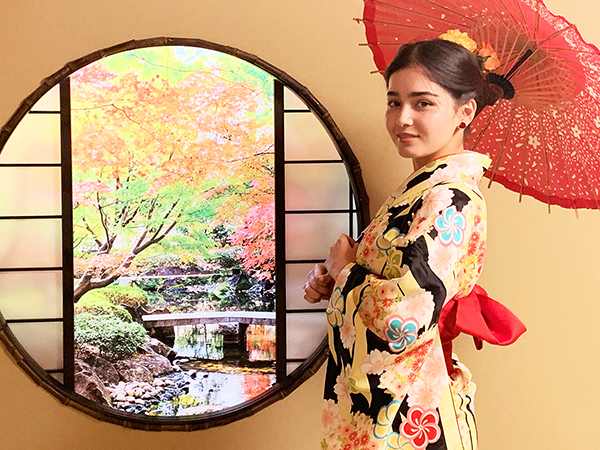 Wearing kimono in Kyoto And Tokyo is an exciting way to remember your trip to Japan. The Kimono Collection Maikoya, provides everyone with a special photo experience in a friendly and relaxed environment. Whether you are visiting as a couple, family or just yourself – you can't miss the opportunity to create such a unique memento of your visit.
Maikoya's Kimono Collection, has a range of traditional Japanese costumes for you and your loved ones to choose from. Ever wanted to be a kimono wearing princess for a day? There are a range of traditional garments to choose from in a range of designs and sizes.
Kimono Tea Ceremony MAIKOYA Reviews
Amazing cultural adventure

We joined the tea ceremony at Maikoya based on a reference from a friend. It was absolutely amazing and the tea master was very knowledgeable and really detail oriented. She took the time and explained everything thoroughly why the cleaning is important, why we should twist the bowl twice, why we should bow etc. Before the tea ceremony we put on beautiful kimonoswhich I adore since I am a fashion industry professional. After the tea ceremony we were served Japanese wagashi. Maikoya was like a museum where we got to take a picture with the samurai and small models of temples and shrines. At the end we got a surprise treat.
Unique experience!

Had a great experience dressing up in kimono and learning the traditional Japanese tea ceremony. Staff is very nice and welcoming. We greatly enjoyed our experience in Maikoya and would love to come back next time for the other activities like cooking class. I highly recommend visiting Maikoya!
Amazing experience!

The whole experience is wonderful. The staff is very friendly! the place is five stories, each beautiful with its own Japanese activity. I wore a kimono and took pictures. It was very nice to have different spots take pictures at. It's especially nice that you have all in one to get the real Japanese experience.
Must-do in Kyoto!

My friend and I got the Kimono Tea Ceremony where you get to dress up in Kimono and attend the Traditional tea ceremony. It is my first time wearing a kimono and all thanks to lovely Kayo who dressed me up in it. It is amazing how many layers go under this beautiful piece of traditional costume so try it if you have the chance! The tea ceremony is also very interesting and conducted by the wonderful Arisa who did up my hair.
Great cultural memories

We met our Japanese friends in America and when we visited Japan, they were so sweet to show us. This was an option and we thought a delightful place to experience Japanese dress and culture. Lovely to dress in a kimono and have pictures to take home. Will cherish our lovely day and visit to " the land of the rising sun". Wonderful, friendly staff.
Beautiful cultural experience

My sister and I did the tea ceremony with Alisa and it was truly wonderful. The staff was very friendly (even though we were late!) and did our hair and dressed us in kimono before we went upstairs for the tea ceremony, which was very intricate and beautiful! It was a meditative, cultural experience that I will never forget.
Friendly English speaking staff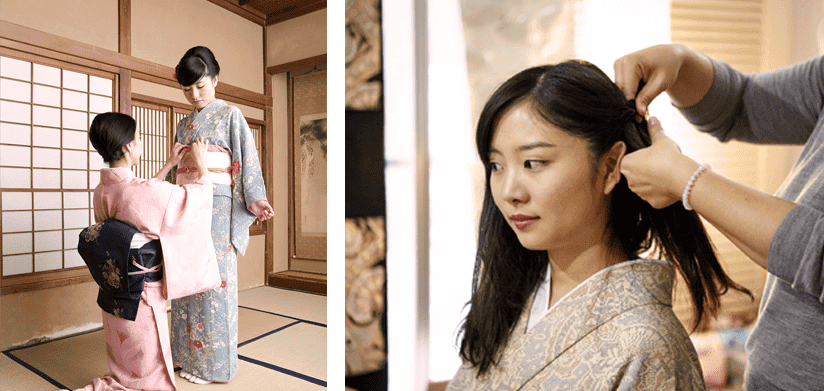 Your cultural experience in Kyoto, Tokyo will be more fun, enjoyable and rewarding when you interact with and learn from bilingual Japanese staff most of whom speak multiple languages perfectly. We select the most friendly and approachable team members who are trained in hospitality and who have the best understanding of the Japanese "omotenashii" spirit. So make a visit to Maikoya a priority and make a memory that will last for years to come.