Kimono Tea Ceremony Kyoto Maikoya,
Samurai & Ninja Museum with Experience Kyoto
It is completely free to cancel your event anytime before the appointment and there is absolutely no cancellation fee.
All you need to do is reply to the order confirmation email with the subject:cancel.
If you miss your appointment or if you want to cancel after your appointment date, we usually recommend the option of rescheduling.
For the geisha/maiko experiences only we require a 7-day notice. For all other events you can notify us as late as 2 hours before your appointment.
Maikoya cancellation is easy, hassle-free, and flexible!
We understand that plans change while you're traveling or you could simply change your mind about your appointment. We and our affiliates at Samurai & Ninja Museum Kyoto prioritize your best experience in Japan as much as possible and are happy to help you out on your trip.
Before you decide to cancel, please keep in mind that your confirmed reservation slot has been blocked to prevent any scheduling conflicts. This means that other visitors are unable to book for your timeslot if they would prefer it. Our staff also prepares according to the reservations, sometimes days ahead. Although our cancellation is free, we encourage all our clients to practice consideration and thoughtfulness while booking and cancel only when necessary.
When can I cancel my event?
You can cancel your reservation any time before the event date and time! We highly recommend doing so at least 2 hours before your schedule to give us time to process your refund. Please remember that you cannot cancel after the grace period or get a refund if you miss your event.
In the case that you do miss your event or the grace period for cancellation, we highly recommend rescheduling instead.
Can I reschedule my event?
You can reschedule your appointment if you miss it, and also before and during your event date. However, please note that we cannot guarantee an immediate slot during peak seasons in early April and mid-November. In the case when we cannot reschedule you, we will give you store credit instead. This can be consumed any time during the next 5 years – the best deal you can find from any tourism and service provider in Japan!
How do I reschedule or cancel my event?
To reschedule, send a reply to the confirmation email which you would have received after making your reservation. Please make sure to include your new desired date and hour. Our staff will do their best to fit you in your new slot and send you another confirmation. There will sometimes be cases where your new schedule is already occupied, so please wait for our reply so we can coordinate with you.
To cancel,  send a reply to the confirmation email which was sent to you after you made your reservation. Please make sure to include the reason for your cancellation. All of our cancellation requests are processed within 48 hours and refunds may take up to 10 days to be completed.
---
Customer Satisfaction Policy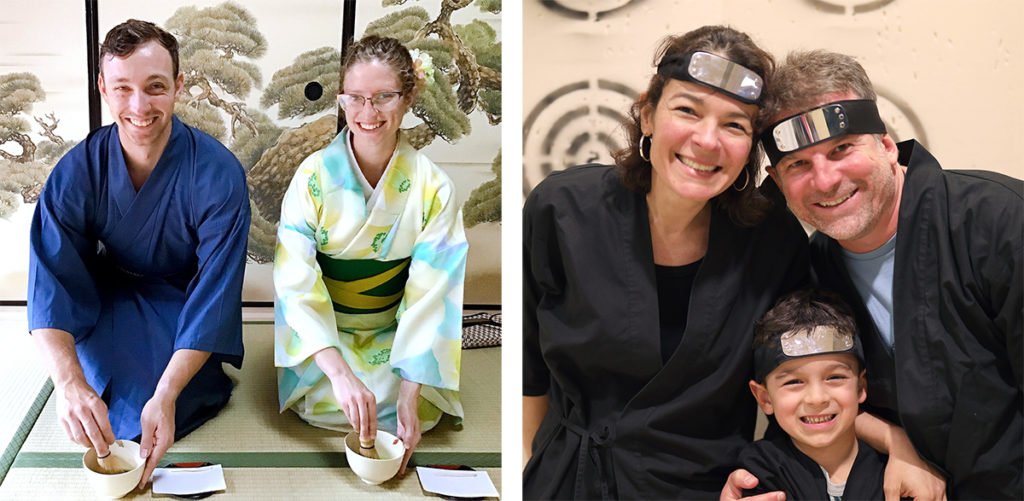 Maikoya guarantees a 100% customer satisfaction rating for all of our clients! We greatly value the time you spend with us, that's why we make sure you have the best service we can provide, even from the smallest details. That's why we highly appreciate your feedback on our products and services, even promising a money-back guarantee should you that your experience with us is not satisfactory!
If your time with us does not meet your expectations, we will refund you for your time and booking! To get our money-back guarantee, simply send a reply to your confirmation email with at least 4 sentences about your unsatisfactory experience and your opinion on why our service does not meet your standards. Your refund will be processed immediately after you have sent your reply.
We take to heart your well-thought-out feedback, and will use it to improve our services in the future!
---
For more questions and information, please contact us!
General inquiries: info@mai-ko.com
Samurai & Ninja Museum
Kyoto branch (tea ceremony, kimono rental, and geisha) 
Osaka Branch (tea ceremony, kimono, cooking classes, and samurai)
Tokyo Branch (tea ceremony, kimono, cooking classes, and samurai)