Geisha House in Osaka
The concept of Maikoya Osaka was inspired by the culture and lifestyles of Geishas. Geisha is a term for a lady who is studying to be an entertainer, fully trained in traditional Japanese arts. It takes many years to learn all the traditions and practices that have become time-honoured and admired by citizens of Japan and to visitors who meet them. They are no doubt the treasured symbol of historic Japan.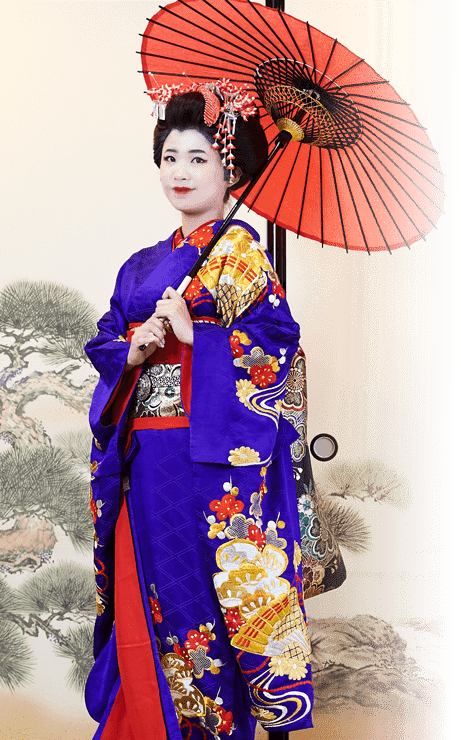 The traditional value that Geishas exemplify is respect. In particular, respect for the guests and respect for the arts. Aesthetics have always been an important aspect of Japanese culture and Geishas consider this in all of their practices and rituals. These stem from as far back as the mid-17th century, as elite Japanese tea houses trained young men and women to serve a particular type of tea only found in Japan. Soon, they began to entertain guests with other traditional arts such as flower arranging or playing traditional instruments like the shamisen and koto. These entertainers, who have always been deeply respected, are called Geisha. When these ladies complete their training and are considered professionals, they are given the label of Geiko. Throughout the centuries, the Geisha Traditions have become refined, elaborate and sometimes complex.
Maikoya Osaka is perhaps the only place in Japan where visitors can have a chance to talk to a Geisha in training and also take a picture with her, anytime throughout the year. Many maikos have found a calling to demonstrate their traditional arts to tourists and visitors. Maikoya Osaka hosts a number of these professionals who are waiting to entertain and teach you and your family about Japanese tea ceremony, kimono dressing and even the lives of the samurai! Experience so many cultural activities in one convenient location! Don't miss out on a chance to meet such a refined symbol of Japanese culture! Make Maikoya Osaka a part of your Osaka visit today!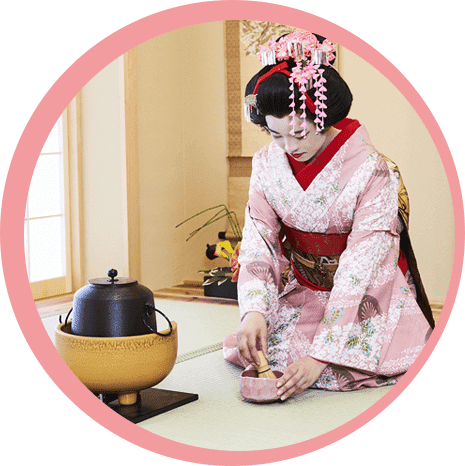 Geisha & Maiko tea ceremony
in Osaka

By appointment only
Did you know that you can enjoy tea ceremony experience more and learn more about the culture when your instructor is a Maiko in training? In this workshop, a Maiko will walk you through step by step of traditional tea ceremony.
Disclaimer: Our building used to serve as a geisha house; however, currently it is not a geisha house or Okiya. Our building is a cultural education centre. The geisha who is serving you is not someone who lived in Okiya for years. Maikoya's main focus is promoting Japanese crafts and arts and Maikoya certainly does not follow the code of Kyoto or Tokyo geisha houses or affiliated with any okiya or geisha association.