Geisha Makeover Experience Kyoto
Price
▶
Another 10% OFF for 10 or more people
Geisha  Makeover  & Maiko Transformation in Kyoto Gion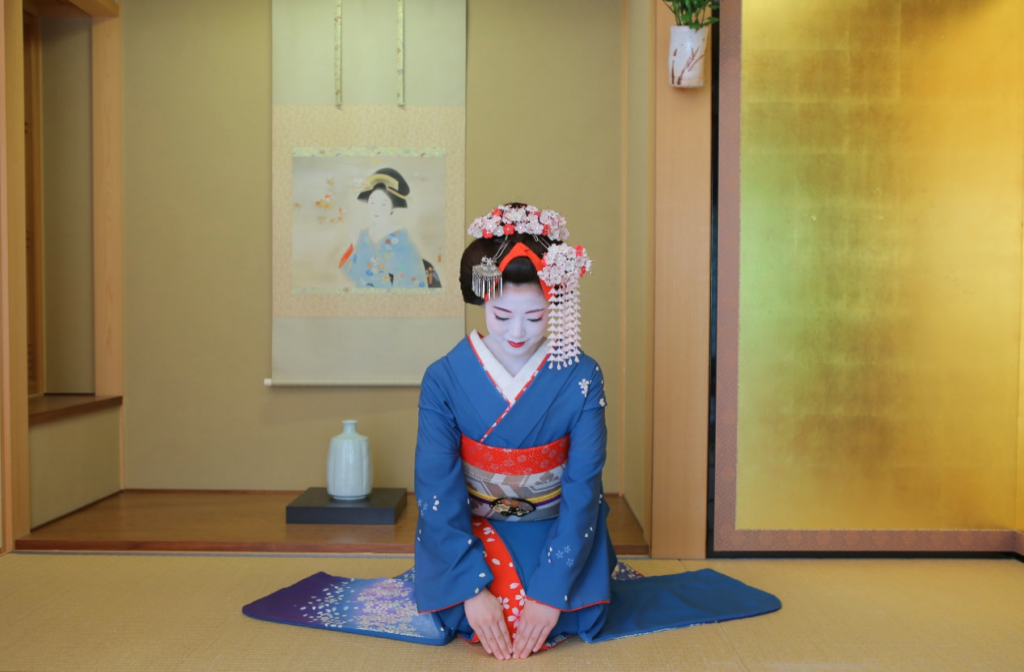 Enjoy unique geisha transformation experience with full white face makeup, beautiful kimono,  Japanese traditional hairstyle wig and professional cameramen. The experience of geisha makeover in the city in the city of geisha is a dream come true for many women from all around the world. You will remember this geisha makeover experience forever. 
Professional staff  who are highly skilled makeup artists and kimono experts will transform you into a modern day geisha. Then professional photographers will take your picture in the studio as well as designated photo spots outdoors. You will receive a professional top-quality photo booklet with your beautiful shots right away.
The geisha make over studio is located in the long stone-paved street "Ninenzaka" which is one of the most popular streets for travelers, walking distance from the Kiyomizu Temple and the historic Hanamikoji Street of Gion.
Even after more than 1,000 years, the buildings that line the path along the approach to Kiyomizu-dera Temple in Kyoto still evoke resonances of the ancient capital. Ninenzaka and Sannenzaka in particular retain remnants of ancient Kyoto and have been designated an important area by the city of Kyoto.
What can you expect in this experience?
Beautiful Kimono (you can choose from more than 100 kinds)

Full white face makeup

False eyelashes

Japanese traditional hairstyle wigs

Japanese socks and sandals

Professional photo shooting in the Japanese room with historic decor (4 pictures)

CD-R of the pictures (about 500KB)

Photobook

Instagram-worthy selfies

English, Chinese, Italian and Spanish speaking staff

You will have 10 minutes of free time (you can take pictures by yourself in a Japanese room)
※You cannot book this service if you are pregnant or experiencing any kind of skin infections
※Children are welcome, however we don't have staff to take care of them. They must be given parental supervision.
※This experience lasts about 2 to 3 hours
●Traditional full white face makeup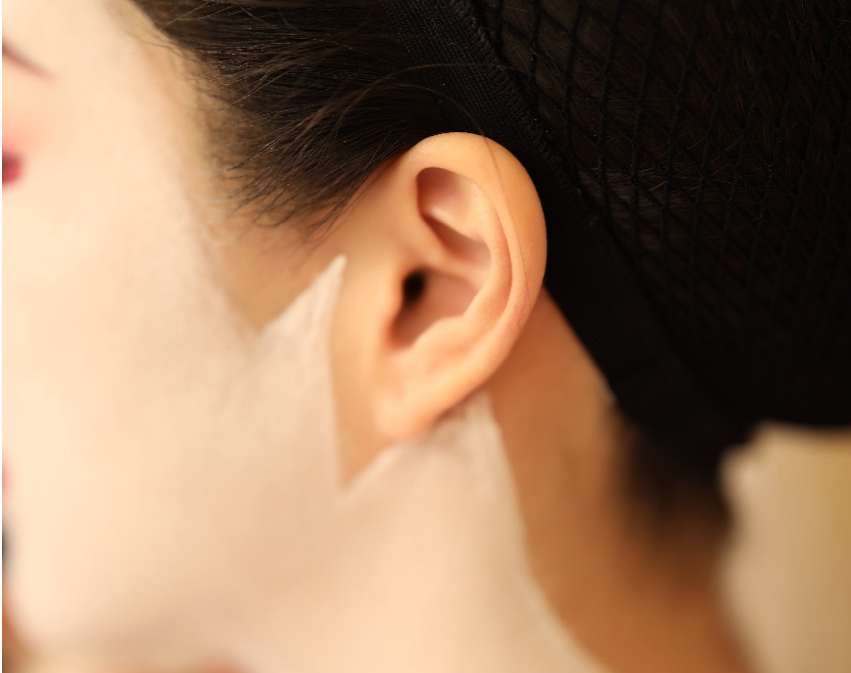 Using the ancient and traditional techniques of applying Maiko makeup by meticulously painting a silky white base to the face and neck, applying red lipstick to the lips and delicate and careful brush strokes to the eyes, we provide each of our customers with a distinguished beauty.
※All the cosmetics and facial cleansers are free from fragrances and additives.
●Natural Japanese hair style wigs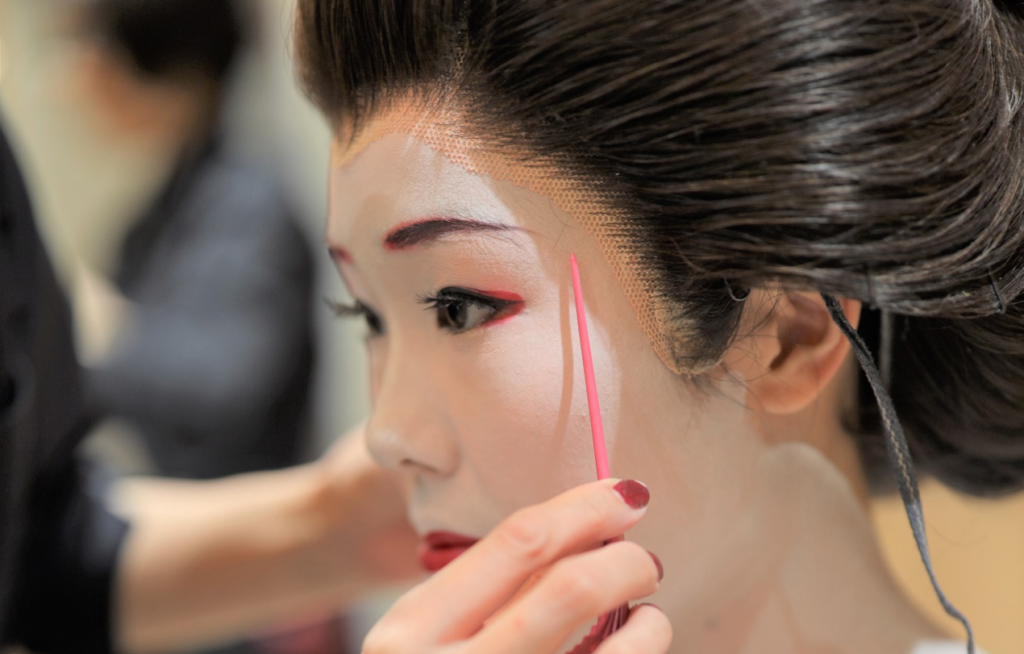 A"Han-Katsura"(half wig) is included all the plans. It use customer's hair, front and side part, so it looks very natural, like a real Maiko.
For customers with blond hair, we will spray your bangs with a black hair dye which will not damage your hair and can easily be washed out. Customers can wash their hair in the sink before leaving and use the towel, hair dryer and brush that is provided.
●Choose your kimono from more than 100 selections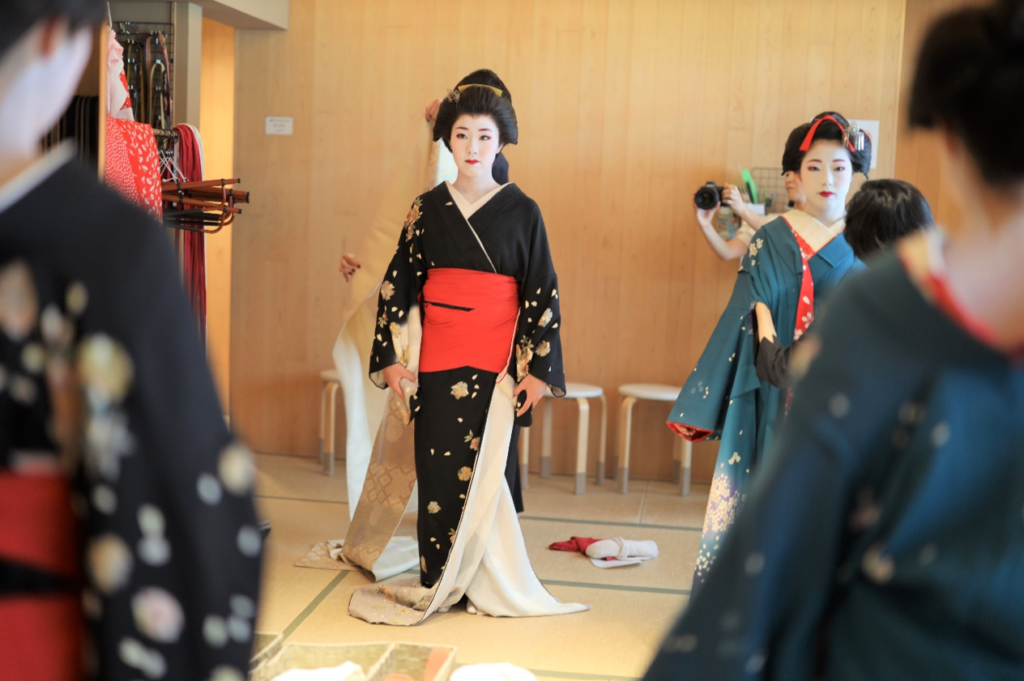 Customers can freely choose from a selection of over 100 kimonos. The price is the same regardless of the kimono selected. A skilled kimono expert will make you look just like a real geisha or maiko (apprentice geisha).
We can fit kimonos on people up to 180cm in height and waist size of up to 110cm.
Customer under 135cm in height will be fitted as a child Maiko.
●Professional photo shooting at the beautiful photo spot
Our 6 cameramen always conduct the photo shoots with a sense of professionalism and hospitality to ensure customer satisfaction.
Even if it's your first time, we are sure you will be able to relax and enjoy the photo shoot and feel just like a model.
Please enjoy the once in life time opportunity in the middle of the most historical city of Kyoto as a Maiko/Geiko(Geisha).
We will send you the exact location once you make the reservation. We can also give you the directions at one of Maikoya Kyoto branches all of which are walking distance from the geisha transformation studio.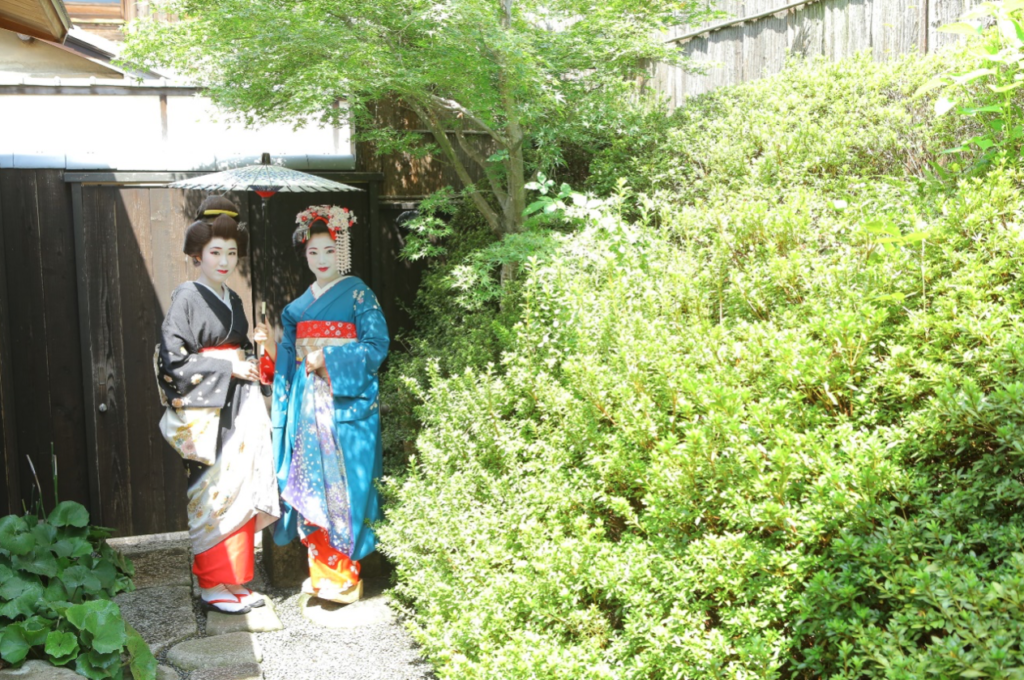 ※It takes 30 minutes to go to this place from Maikoya Kyoto/Samurai ninja museum on foot (10 minutes by taxi)