Cancellation and refund policy
No cancellation fee, cancel any time
Click button below to make a payment.
Ninja Experience in Kyoto for Kids and Families (Wear Full Ninja Outfit)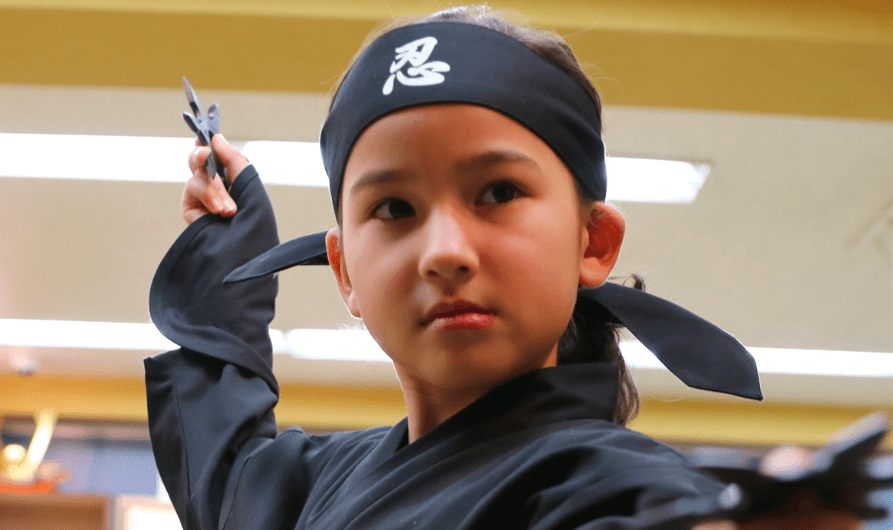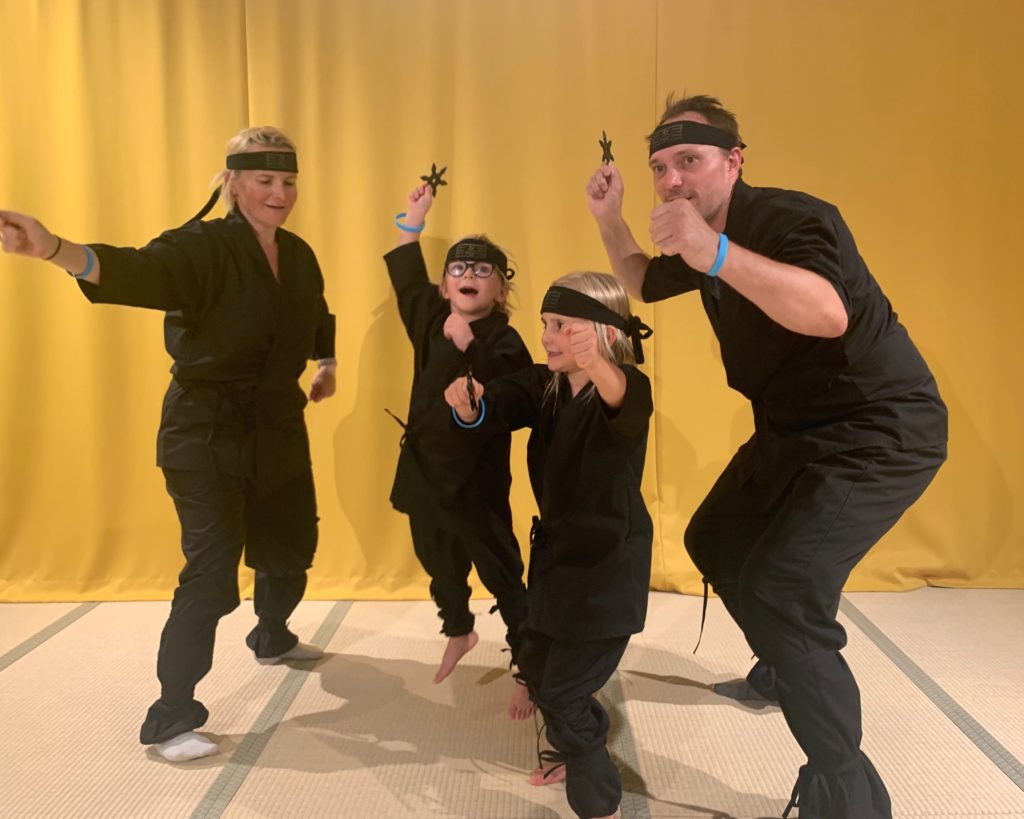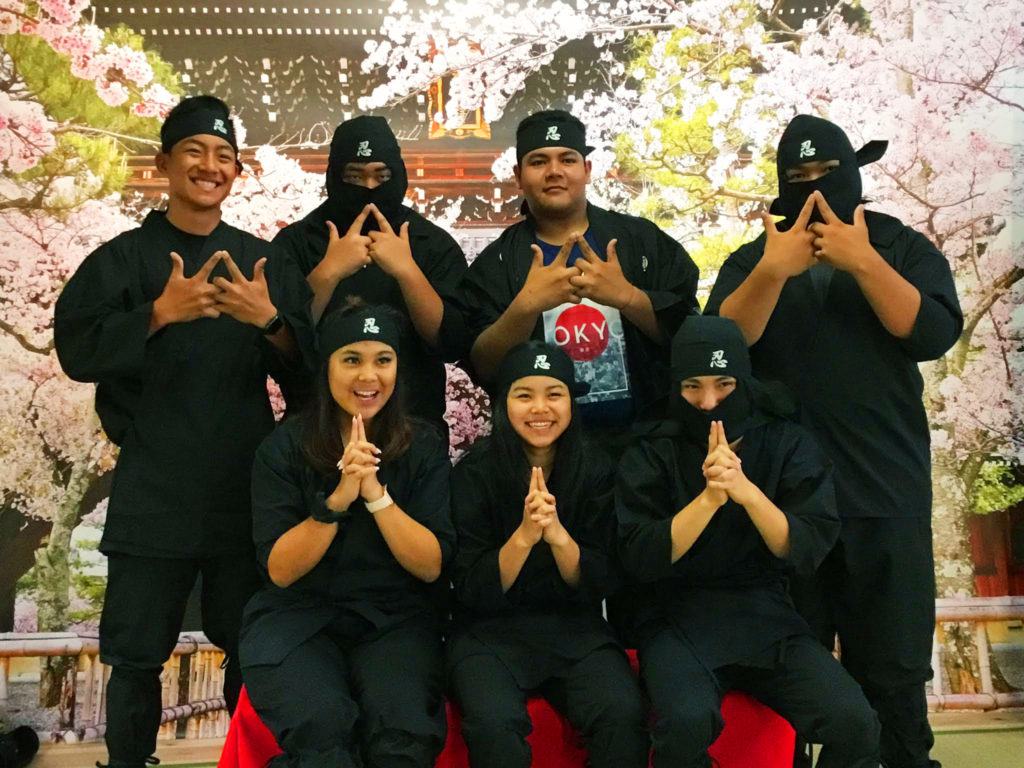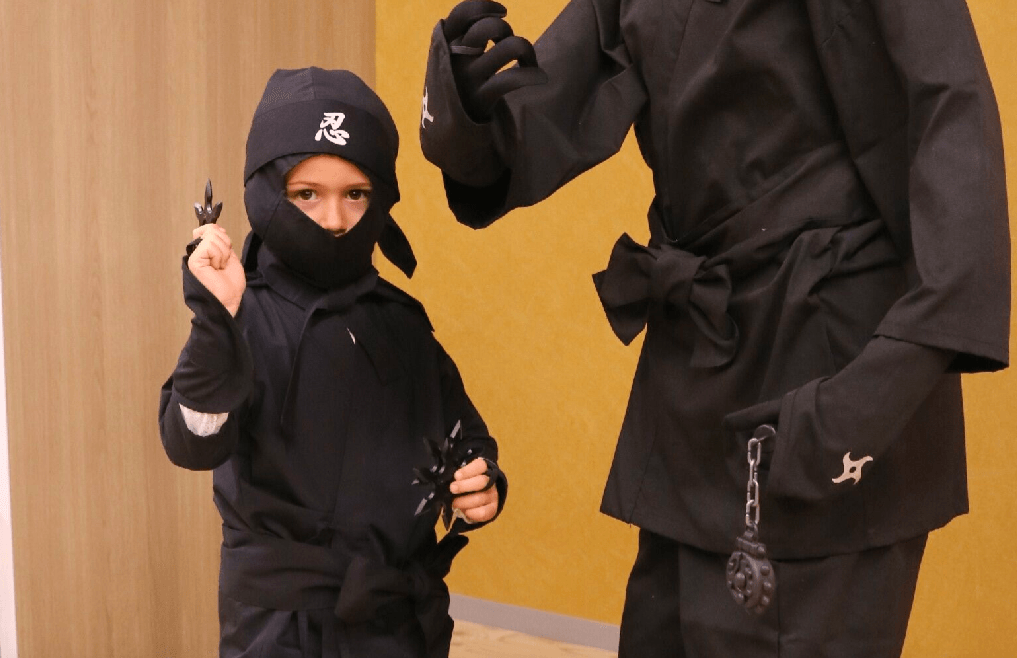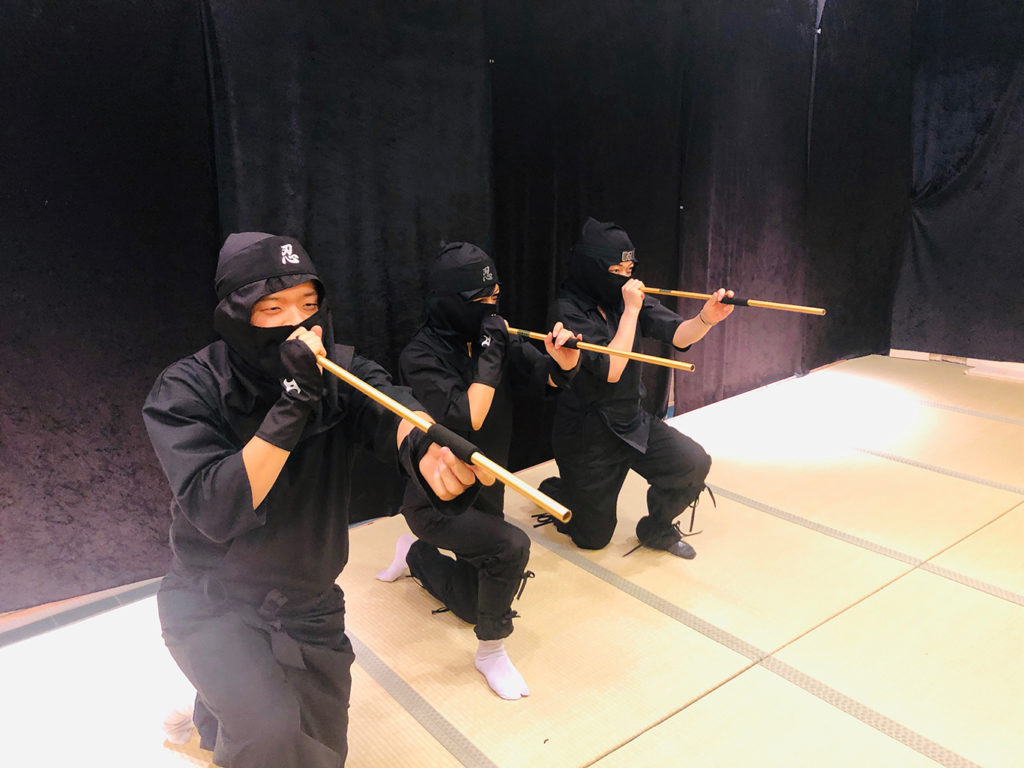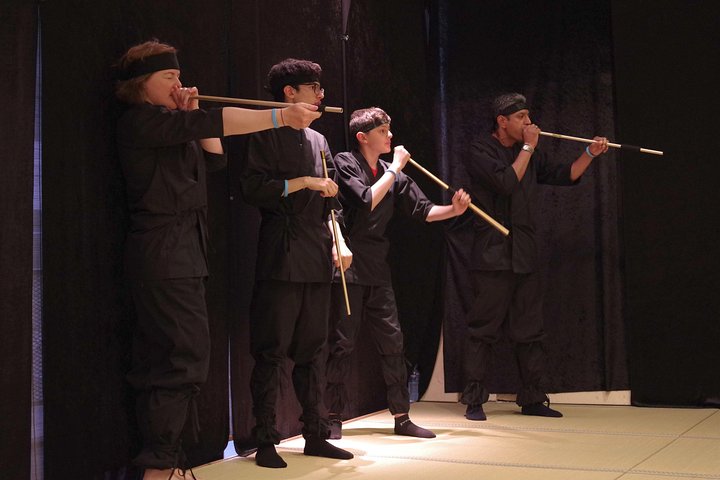 Get experience and touch something sacred in Ninja museum
We are a ninja museum in the heart of downtown Kyoto and we provide fun, educational and affordable ninja experiences every day. Thank you for rating us EXCELLENT on Tripadvisor.
What will you have in ninja 60-minute tour:
   Wear a full ninja outfit and transform into a modern-day ninja
   Use the ninja blowgun
   Experience the ninja star throw
   Learn the ninja techniques 
   Have many fun family photos
   Dress up as a samurai family (included in the ticket)
   Watch a samurai sword demonstration  (included in the ticket)
   Join the simple samurai and ninja history tour (optional for little kids, included in the ticket)
We are conveniently located near the Nishiki Market of Kyoto, Japan. We offer an amazing ninja experience for kids and for the whole family in a traditional tatami room of our museum. A unique samurai armor trial experience and the free tour of the Samurai and Ninja Museum are included. Your family will see ninjas, samurais, dress up like a ninja, watch a samurai show, do a ninja workshop and take a samurai & ninja history tour. This is the best rated and most affordable ninja experience in Japan.
Briefly about Ninja history and Japanese culture:
In many areas of the world, the word Ninja has come to mean black-clothed mysterious beings that can perform superhuman feats. Popular movies and television are largely responsible for the attire, but Ninja legends are a part of history in Japan. Folklore portrays Ninja as possessing supernatural powers that allowed them to fly, become invisible, walk on water, and shape shift. Ninja could accomplish these extraordinary acts because they had mastered control over the elements of nature. Though there are numerous folk tales and stories, it is rare to find historical records. What accounts do exist state Ninja was born into the profession. Secrets and traditions were passed from generation to generation. Starting at early age children were trained in the ways of the Ninja including martial arts, climbing buildings, avoiding detection, diversions, and how to use a variety of weapons. Misguided efforts to connect Samurai and Ninja likely stem from the fact that both are born into their profession and begin training within the family at an early age. Samurai observed a code of honor and a strict set of rules. Ninja did not have a code and employed disguise and secrecy to carry out their duties. The masters of deception were often mercenaries hired to perform covert acts. Ninja used a wide assortment of skills to carry out their assignments which included infiltrating groups or areas, espionage, guerilla warfare, and assassinations. The primary tool of the Ninja was disguise. Often the Ninja would dress as a peasant farmer or woodcutter. Disguised as a common worker Ninja could slip into almost any town or village.  Ninja was trained to use their skills of stealth instead of engaging in open fighting.
Interesting facts about Ninja:
   The only way to become a ninja was to be born in Iga or Koga clans 

   Ninjas could tell the time without a watch by only looking at cats' eyes
   Ninja sword cases had a tiny hole which could be used as a snorkel in the river

   Ninja manuals focused on avoiding detection and how to escape if captured

   Blowguns, poison darts, and blinding powder were just a few of the Ninja weapons

   Ninja ate vegetarian diets to avoid having body odor
Ninja have been the subject of Japanese folklore and popular books and media. Born into the profession Ninja were trained in the ways of deception and manipulation of nature at an early age. Physical training, martial arts and climbing techniques for entering castles were all a part of the education. Some believed Ninja could walk on water, become invisible and even fly. Who would not want to be Ninja?
Why do you need to choose this trip around Japanese warriors culture?
Now you can experience the mysterious world when you visit the Samurai and Ninja Museum in Japan. Residents and visitors alike can delight in the Ninja realm. You will learn about Ninja in Japan's history and what kind of weapons and tools were used as they carried out covert missions. Your transformation into Ninja begins with the trained staff that will help you to choose and dress in traditional attire for your experience. With an authentic background for your photos, you will appear to have stepped out of Japanese folklore. Photographs are wonderful souvenirs of your Ninja experience and so much fun to share with family and friends. Your trip to Kyoto will not be complete unless you visit the Maikoya Kyoto where you will discover the traditions of Japan and enjoy the fresh seasonal delicacies served at the cultural center.
What you will try in the Samurai and Ninja museum?
  Wear a full-body ninja costume

  Use a ninja blowgun

  Throw ninja stars

   Lear the stealth techniques of the ninja
  Learn the history of ninja
  Hold a ninja sword and samurai sword
  Memorable family experience
  Watch a samurai show
  Try a samurai armor
Book it now. It would be an unforgettable trip around Japanese history!
You can find us here:
Ninja Experience in Kyoto for Kids and Families (Wear Full Ninja Outfit)
Included

Maps

Organizer




Kyoto Samurai & Ninja Museum

"Kyoto samurai & ninja museum. Kyoto's best rated samurai, ninja, martial arts and history museum. Our samurai souvenir gift shop also has swords, katana, tabi socks, tabi shoes. A samurai village and samurai house feeling including a ninja dojo inside the museum. The ninja park for kids and a separate kimono tea ceremony room for families also available. Samurai and Kyoto have always been associated throughout history. From the early Heian period to the collapse of the Tokugawa shogunate the samurai and ninja always roamed the streets of Kyoto. Now they are back!  Japan's largest experience based museum dedicated to the glorious history of brave samurai warriors, everlasting ninja fighters and the martial arts.

Located in the heart of Kyoto.

---

Address: Teramachi Utanokoji building 2F, 292, Higashidaimonjicho, Nakagyo-ku, Kyoto, Japan 〒604-8043 google map 

---

Phone: 075-585-5410

---

After booking online you will get your voucher instantly via email! Frequently Asked Questions FAQ 1- Is there a samurai show every day and every hour? Yes we continuously have samurai shows all the time. If sensei is not there, you are given voucher to come watch the samurai show on another day. 2- Is there are samurai gift shop in the museum? Yes, we have many samurai and ninja goods for sale. 3- Do you sell real or replica swords? Yes we sell both new and antique swords. We also ship them overseas for a small fee if you ask. 4- Do I need a reservation? We accept walk ins but it is cheaper to buy tickets online. Additionally, if you are visiting as a group, we can serve you better when we know what time you'll show up.