Crash Course on Japanese Tea ceremony
Tea Ceremony has a history that dates back to more than a thousand years. The Japanese tea ceremony is one of the most recognized and iconic rituals in the country. Tourists and visitors often get both intrigued and surprised that there are steps to be followed when experiencing this ritual. However, it is an experience that is rather fun and enjoyable. To know more about the tea ceremony, read below interesting information and see how one can sign up for the course.
Tea Ceremony Timeline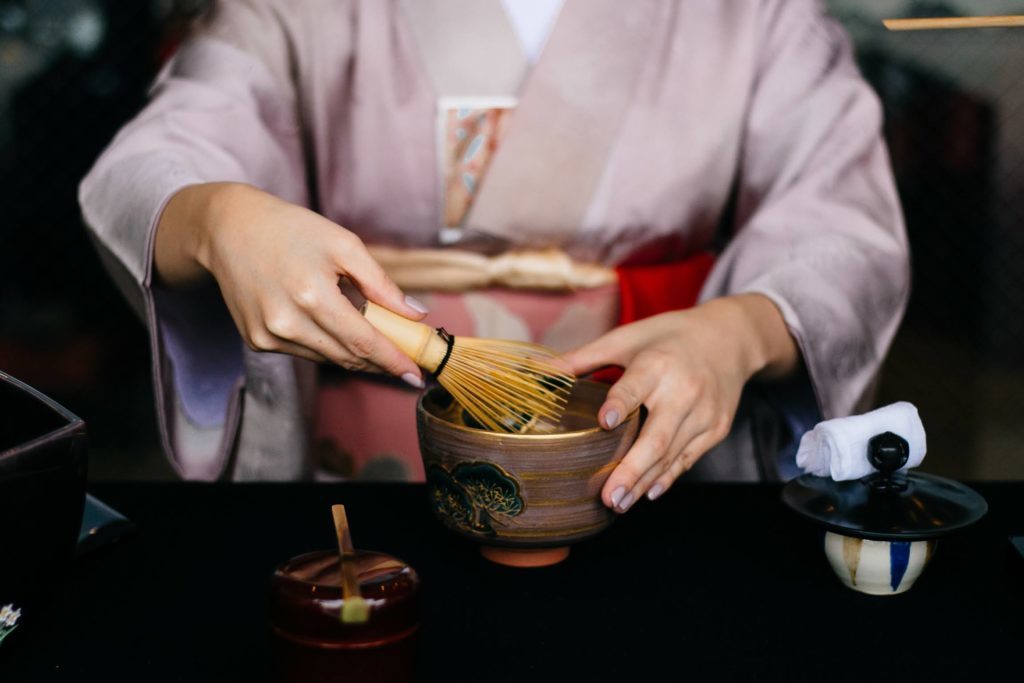 In the 9th Century, tea culture traveled from China to Japan. The customs of serving tea did not become popular until the 13th century. By the late 15th and 16th centuries, the tea culture was ceremonially-prepared by a fully-skilled tea master and served to guests in a restful and tranquil setting. This way of preparing and serving tea has become known as "Chanoyu", literally "hot water for tea".
Tea Ceremony Tools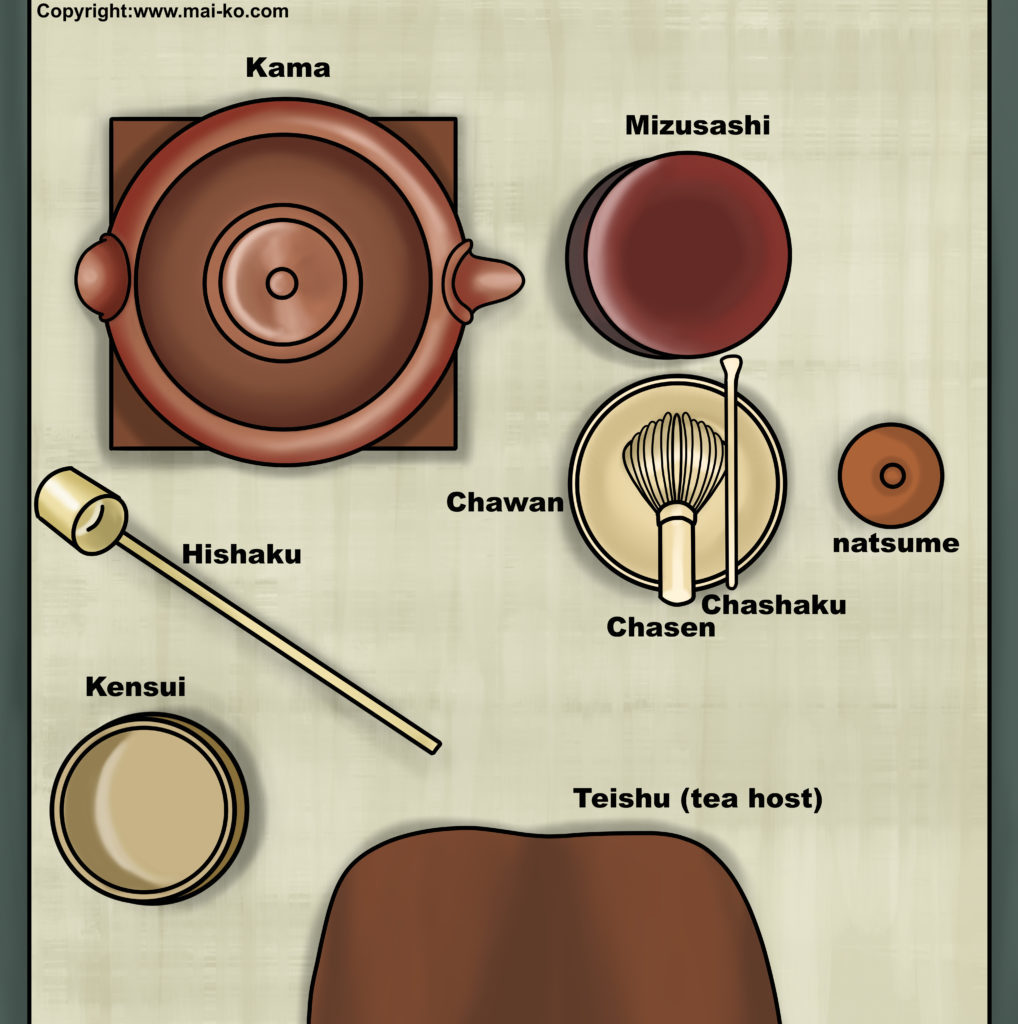 In order to prepare for the tea ceremony, it is best that the student must know the background for the tools used. There are essential items needed in a tea ceremony that are used by a tea master. Also referred to as Chadougu, the ceremonial tools are what embodies the philosophy of zen. Tools usually reflect the master of the tea ceremony. This helps students observe and understand why a tea master prepares the best ceremonial tools.
Cleaning Cloth for Chawan (Cha Kin). Cha Kin is another cleaning cloth that is only used for wiping the tea bowl.
Tea Whisk (Cha Sen). Cha Sen is the Japanese name or term for the tea whisk of the tea ceremony master.
Tea Ladle (Chashaku). Cha Shaku or tea ladle is used to scoop powdered tea or matcha.
Tea Bowl (Chawan). 

The tea bowl is used for the tea preparation. It is also used for drinking the prepared tea. The bowl must be suitable for the tea ceremony and is based on certain factors. One of these factors are the seasons of Japan, where learners might see a thick chawan in the winter or a shallow one in the summer.

Cleaning Silk Cloth (Fukusa). 

The purpose of the tea cloth is to clean the tools used in the tea ceremony. These usually appear in solid color.

Tea Pot (Kama). 

The usual Japanese teapot used in a tea ceremony is made of iron. Its purpose is to heat the water to use in the ceremony.

Tea Caddy (Natsume). 

The tea caddy is used for keeping the tea fresh and storing the tea after preparation.
Tea Ceremony Relevance
Nowadays, the Japanese tea ceremony is also called "Chanoyu", "Sado" or simply "Ocha" in the Japanese language. The tea ceremony is also likened to the choreographic ritual of preparing and serving Japanese green tea, called "Matcha", along with traditional Japanese sweets called "Wagashi" to balance with the bitter taste of the tea.
Also, thanks to the global connection made by the internet, anyone can learn about the Japanese tea ceremony in their homes. It is a must-try experience for tourists or, given the situation of this pandemic, a must-try for students and fans of Japanese culture.
This Course is Recommended For
People interested in Japanese culture, traditional tea practices, and tea fanatics. The course is also perfect for those who want a  more intimate one-on-one experience.
Features
The tea house, tea making, and tea instructor are all as authentic as they come. Students get to learn from teachers right from the tea room of Maikoya Kimono Tea Ceremony.  The online tea ceremony at Maikoya is a fantastic experience no pandemic should prevent.
Celebrate with Tea Ceremony
For birthdays, anniversaries, and celebrations of all kinds, enjoy private and privileged moments one will never forget. Learners can treat any friend or loved one to this as a game-changing gift.
What to Prepare
A tea bowl or a regular bowl having 8-20 cm in diameter (any medium-sized bowl is OK)

Hot water in a thermos flask or container

Matcha powder or any tea bag – including regular black teabags

Anything sweet (e.g. a small dessert, cookie) on a small plate

A handkerchief
Notes on Reserving Tea Ceremony Online
Reservable time slots are Japanese Standard Time
(use thetimezoneconverter.com to work out the best time for your location).
Please join the meeting using a device with a video camera and microphone
(iPhone, MacBook, Airbook, webcam, etc.).
The teacher has to prepare for the meeting by wearing a kimono and setting up the tea ceremony room, which takes hours. She also has to arrange her schedule in advance. Please acknowledge that a cancellation fee applies if a student is unable to participate in the meeting.
Why Maikoya
Maikoya is one of the pioneering institutions in Japan to provide online cultural experiences that have attracted media coverage
Maikoya is the largest experience provider of its kind in Japan, with branches in three major cities and catering to over 100,000 guests
Maikoya is the ONLY three-time consecutive TripAdvisor Travelers' Choice winner in its category in Japan
Maikoya is the only traditional tea ceremony venue in Japan to have earned over 2500 five-star reviews on Google and other platforms
Kimono Tea Ceremony Maikoya Tokyo
Joakim S
●●●●●
Wonderful experience for us and our teenage daughters
Very smooth organization, wide variety of kimonos to choose from. They help you dress, do your hair and make you look beautiful and take pictures with your cameras. The tea ceremony was beautiful and we got to mix our own tea as we were told about the history and the practice of tea ceremony as well as other interesting Japanese culture tidbits.
---
Callum
●●●●●
Amazing Insight Into Japanese Traditions
Amazing experience. The staff were lovely and so knowledgeable. I would recommend this experience to anyone who wants to gain a deeper insight into Japanese ancient traditions and culture. Thank you so much to Maikoya for such a fun and interesting afternoon!
---
JennyB
●●●●●
Wonderful experience with fantastic staff
Last week, my friend and I had the pleasure of attending a tea ceremony in the Tokyo location. The ceremony was insightful, engaging, and one of my favorite experiences in Tokyo. The staff is very kind, knowledgeable, and friendly, and they made sure my friend and I (and another visiting party) had a blast during the tea ceremony. They even took photographs so that my friend and I didn't have to rely on the selfie method. I would definitely go back!
---
Qiao H
●●●●●
Amazing cultural experience
We had an extremely indepth session on the process and meaning behind each step of a Japanese tea ceremony by an experienced instructor. She was also fluent in English so it was a relief for us because we could only say three phrases in Japanese! There was also plenty of time for photo opportunities and the staff was more than happy to help us take photos. In addition we mentioned that it was our honeymoon and they gave us a parting gift to chopsticks to symbolise our commitment to each other which was extremely sweet!
---
Kia B
●●●●●
Amazing!
Amazing traditional experience and beautiful hosts! Would absolutely recommend doing if you are visiting Tokyo
---
Even more Online experiences