Eat Golden Ice Cream & Experience Geisha – Osaka
Price
▶
Another 10% OFF for 10 or more people
Click here to see geisha experiences in KYOTO. The geisha experience in Osaka is not being held.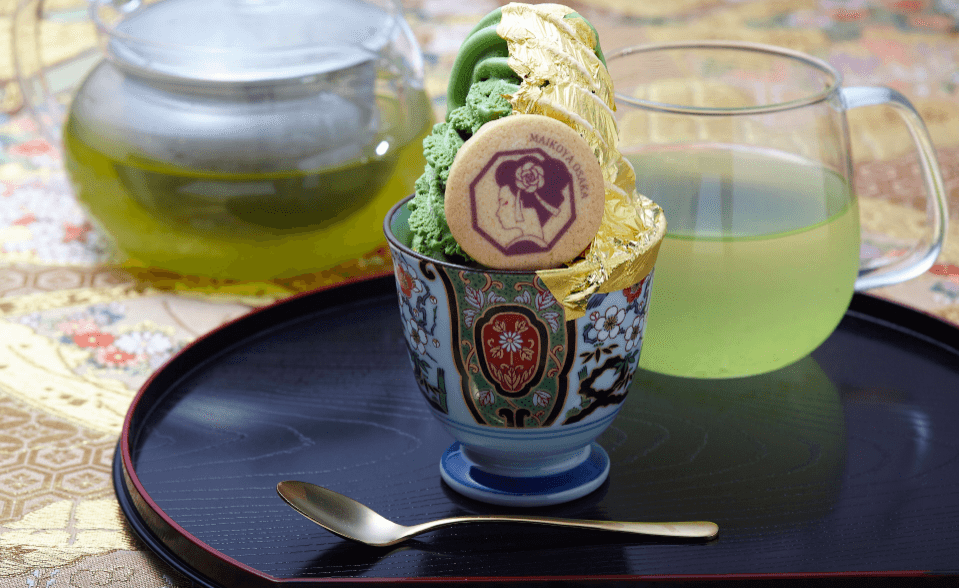 WHAT YOU CAN EXPECT
One treat in Japan that is becoming increasingly popular is ice cream covered with a gold leaf. It's so beautiful to look at, that it's almost a shame to eat it! When in Osaka, you can enjoy this wonderful snack served in an Edo Period antique dish.
Disclaimer: The building where Maikoya Osaka is located used to serve as a geisha house; however, currently it is not a geisha house or Okiya. Maikoya's main focus is promoting Japanese crafts and arts and Maikoya certainly does not follow the code of Kyoto or Tokyo geisha houses or affiliated with any okiya or geisha association.