Geisha Online – PRIVATE Meeting with a Geisha or Maiko from Kyoto

Meeting with a REAL Geisha Online
In the past, it was impossible to meet a geisha for first-timers because in Kyoto there is a rule called "ichigensan okotowari" which means personal reference is necessary for a geisha meeting. But, now, for the first time ever, you can meet a real geisha from Kyoto's geisha district online. Because of the risks of face to face meetings, the geisha of Kyoto temporarily agreed to open their mysterious world to the rest of the world via virtual meetings. Since this is a limited time opportunity, you may be one of the few in the world to get a chance to talk to a real geisha from Kyoto at your living room.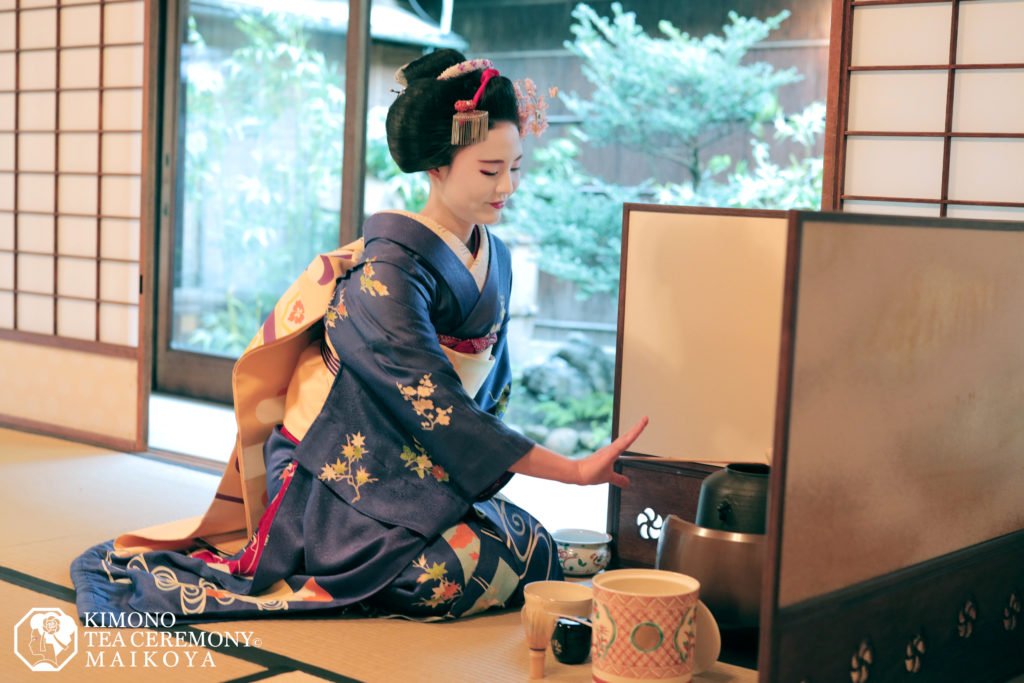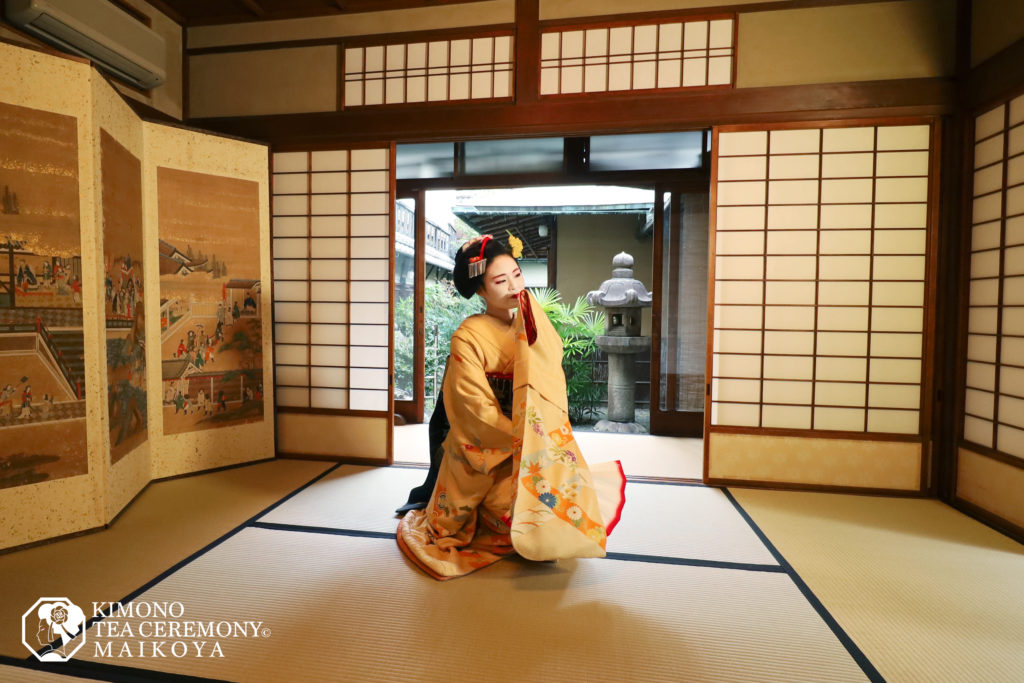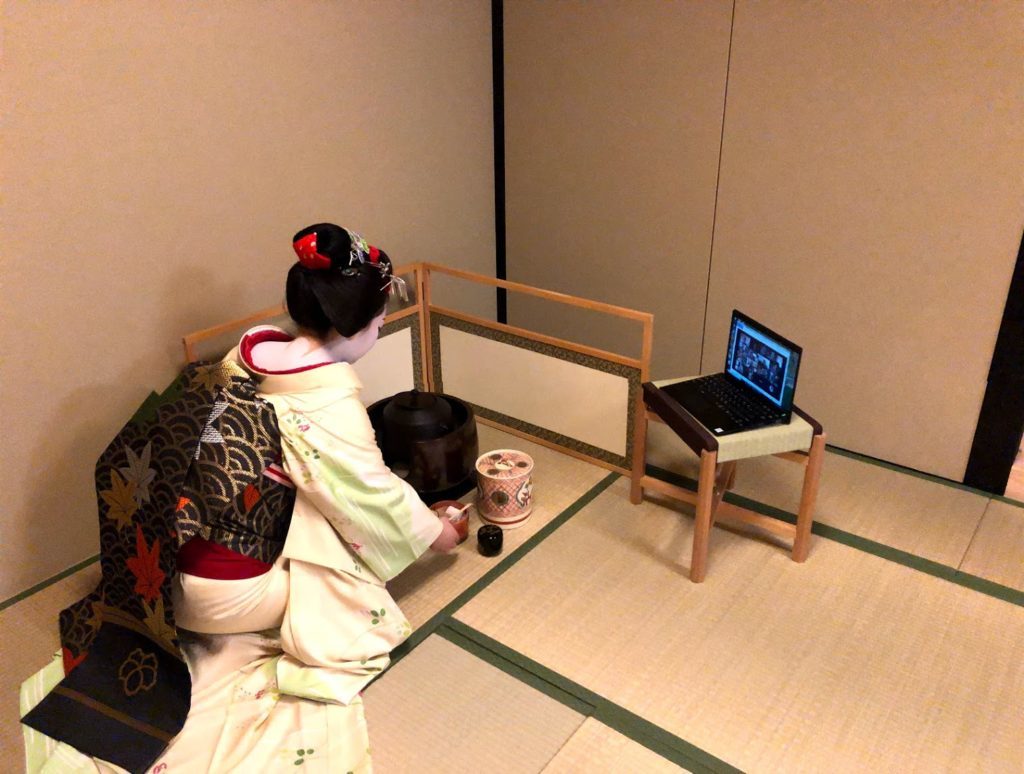 Unique Virtual Geisha Experience
This is a PRIVATE geisha meeting that lasts 45 minutes. You can invite your friends and family as the price covers up to 10 people. The geisha will be wearing her traditional white make-up and her traditional outfit which takes hours of preparation. Your meeting will include
Greetings from the Geisha
Geisha Dance Performance
Geisha Tea Ceremony Performance
Question-and-Answer session with the geisha (her training, her life, etc.)
There will be an interpreter for you to make sure your communication with the geisha goes smoothly. You are also more than welcome to have a drink at your venue if you'd like to. If you are reserving for a university class, please let us know in the notes section.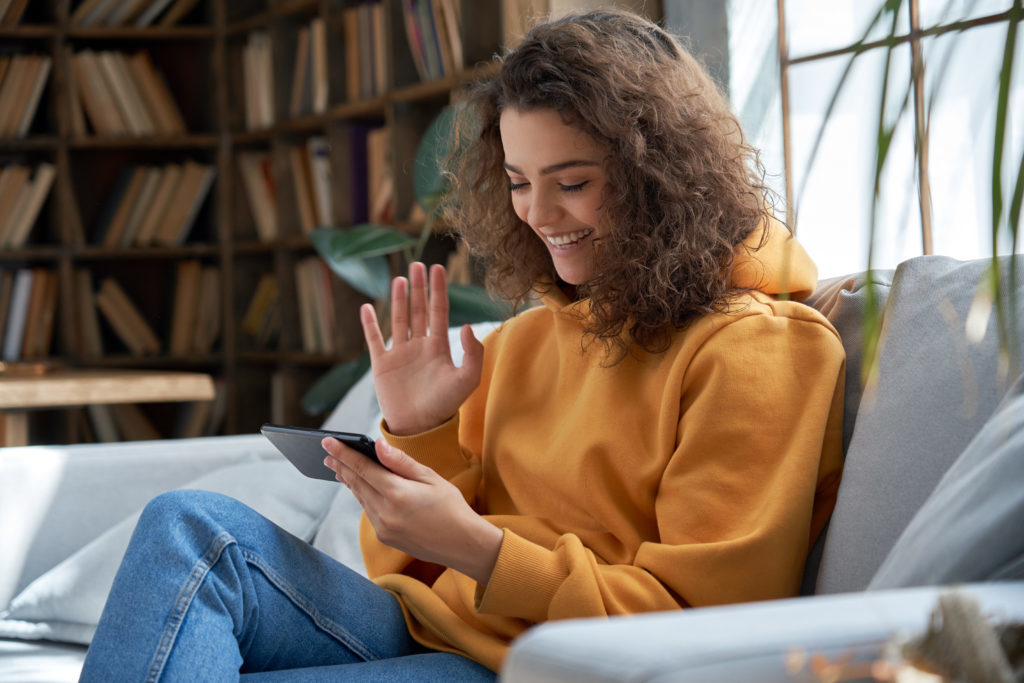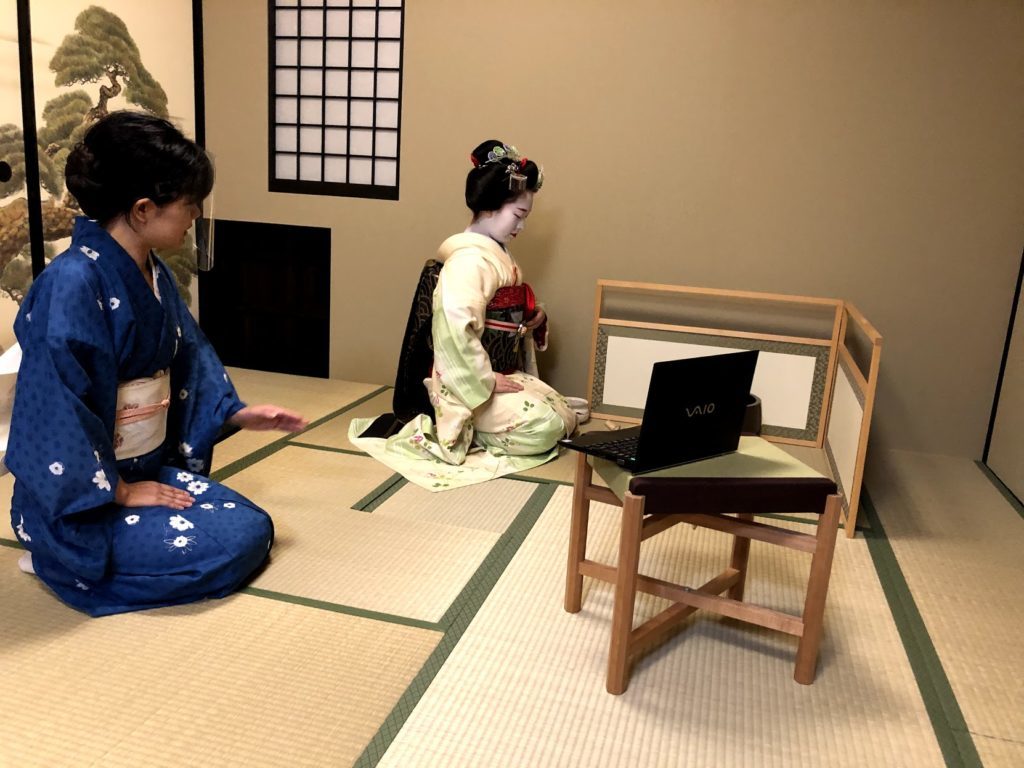 Process of Reserving Geisha Online
Step 1: Please make a reservation on this page and you will get a confirmation email automatically.
Step 2: We will email you a link to the online video call 24 hours prior to your meeting.  Just click on the link at your reserved time slot and enjoy the experience!
Please make sure to reserve at least 48 hours in advance.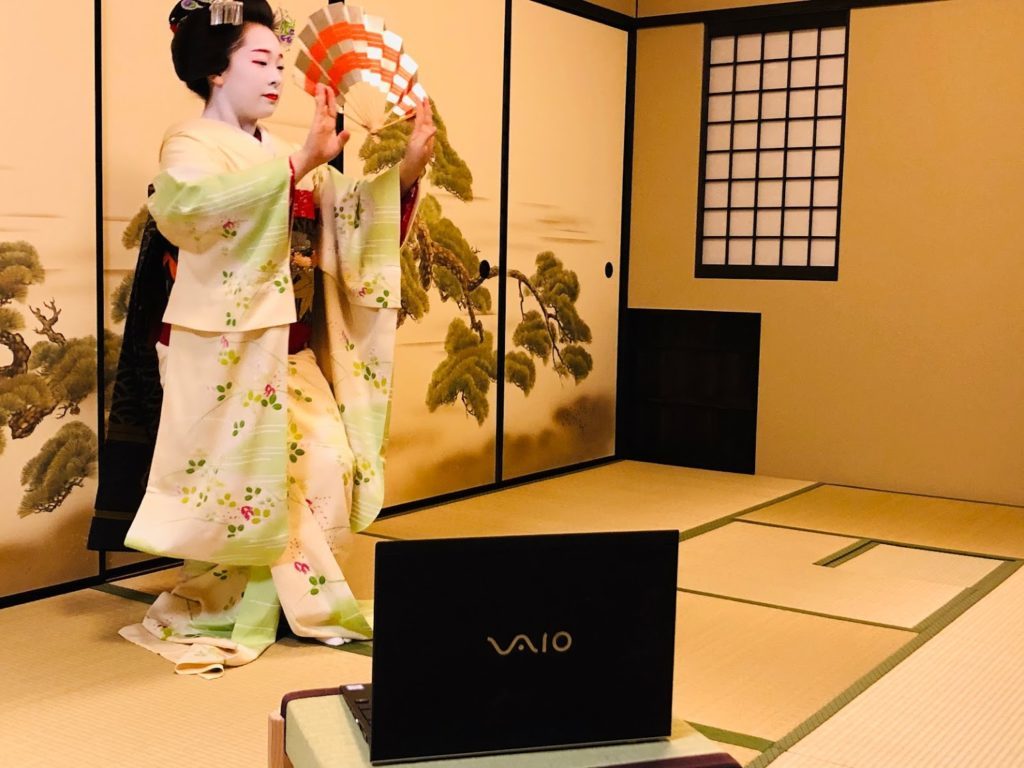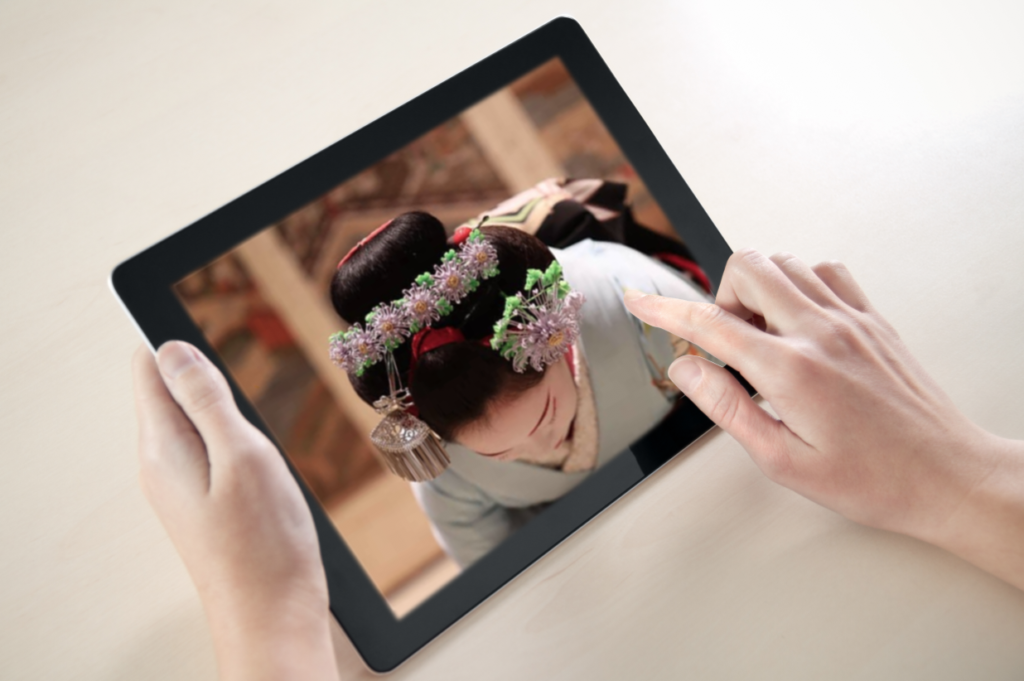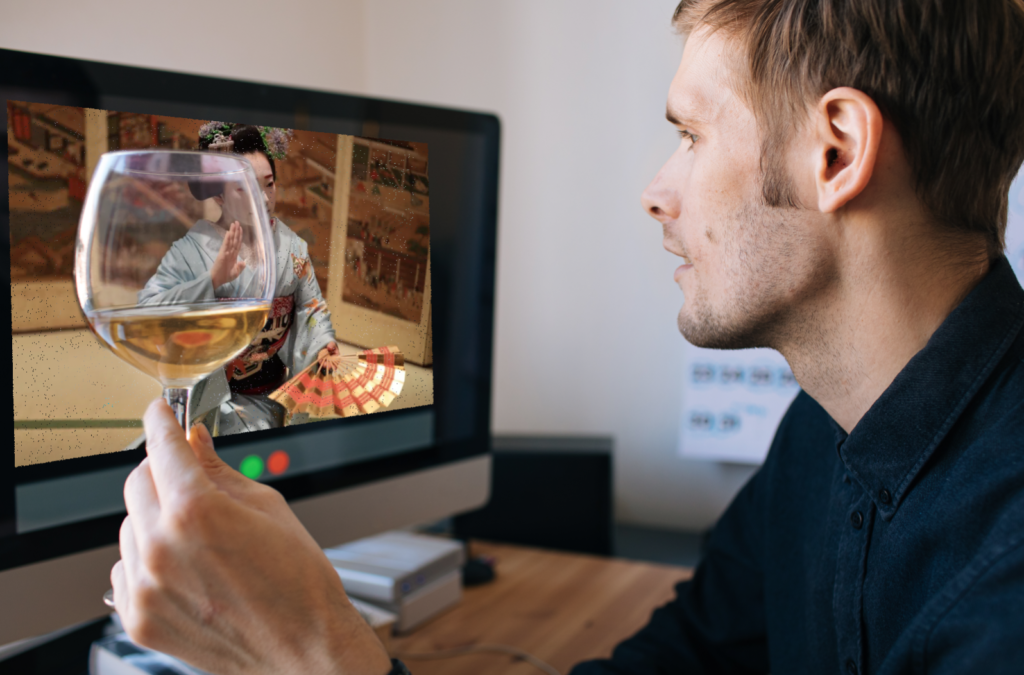 Notes on Reserving Geisha Online
The time slots listed on the reservation page is Japanese Standard Time (13 hours ahead of New York City, 7 hours ahead of Paris).
Please make sure you are joining the meeting by using a device with a camera and a microphone (iphone, macbook, airbook, webcam, etc.).
The geisha has to prepare for your meeting by dressing up and putting on the traditional make up and outfit which takes hours. The geisha also has to arrange her schedule in advance. So, please understand that there is a 100% cancellation fee if you can't participate in the meeting.
This is a real geisha and what you will experience is a once in a life time opportunity.
If you have concerns about us or looking for references for our services please read the reviews below.