Gold wine tasting in Kyoto
Price
▶
Another 10% OFF for 10 or more people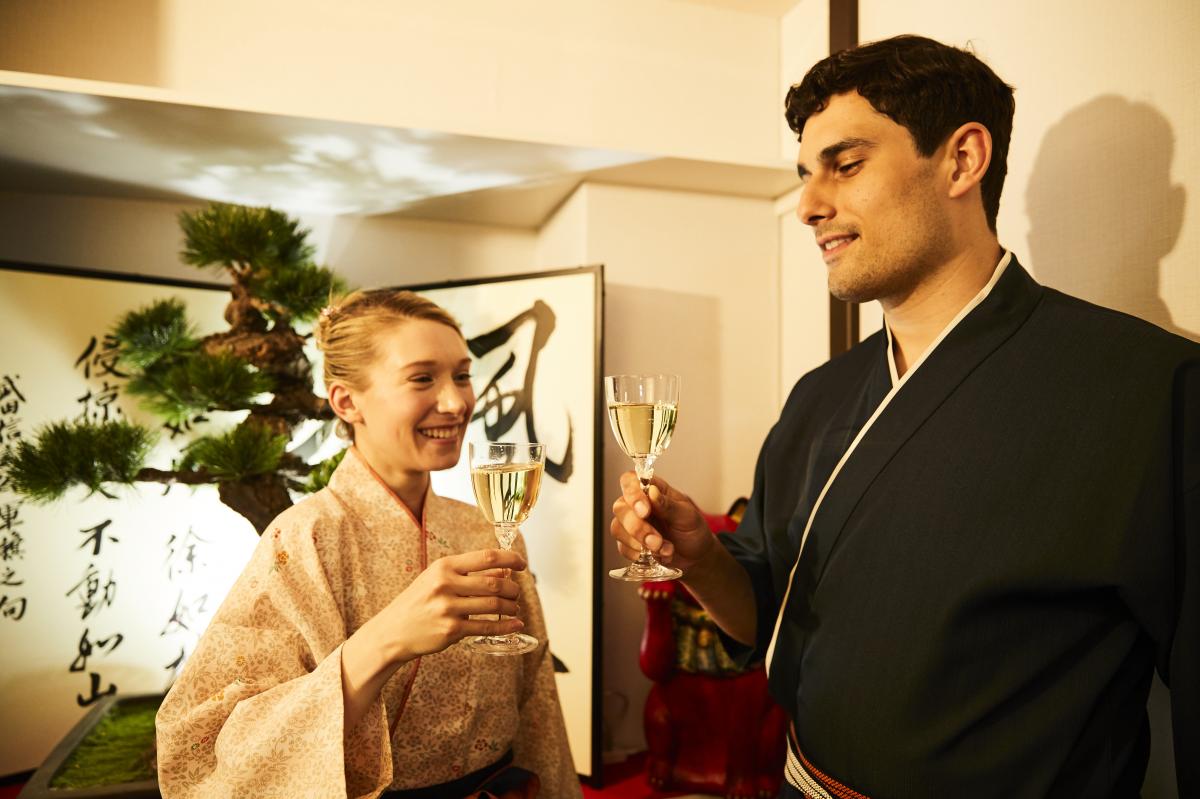 There are only few places in Japan where you can experience different kinds of wines of Japan in a traditional Japanese atmosphere. At Maikoya we will give you an opportunity to taste the unique Japanese white wine with edible gold flakes. This is an out of the world experience that you will remember for the rest of your life.
The pricing is for 2 people and 2 glasses of wine.
You get to wear the kimono costume like the ones in the picture.
Learning about a country through cultural workshops and activities will give you a better understanding of our intricate history, valued social principals and holistic way of life. By learning about Japan and its people through activities lessons such as tea ceremony, kimono dressing, Japanese cooking and the life of a samurai, you will be immersed in different perspectives and approaches that are unique to this country. Maikoya offers you opportunities to understand this culture through local instructors and guides. There is no better way to learn about a new place from the viewpoints of those who grew up and live in this amazing country. What better way to spend a day than learning a traditional, beautiful new activity with a knowledgeable tutor in a picturesque setting? You wouldn't find friendlier people to help you experience Japan in all its splendor.