Honeymoon in Osaka Japanese Wedding Dress and Photo Shoot
Price
▶
Another 10% OFF for 10 or more people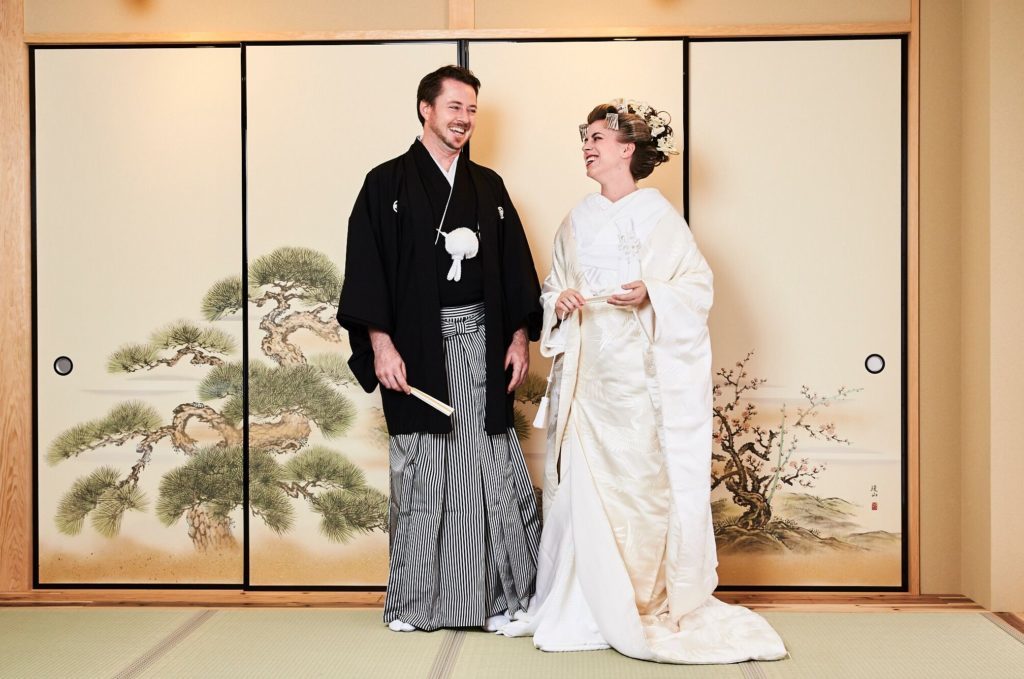 Honeymoon Package in Japan
Are you newlyweds, or are you planning to get married soon? You and your partner will certainly be interested in dressing up in traditional Japanese wedding attire and having your photos taken by a professional photographer. You can have your photos taken in the studio or in one of Osaka's beautiful parks; please state your preference in advance. An expert will dress you in a beautiful white wedding kimono while explaining all the intricacies of a traditional marriage in Japan. You can also have your hair styled appropriately and have make-up applied to make your experience more authentic, and you'll have a beautiful Japanese-style wedding cake too. After the photo shoot, you'll be guided through the painting of a daruma doll, which you'll be able to keep as a souvenir. The entire experience lasts about 2 hours, and you'll have memories to treasure for a lifetime!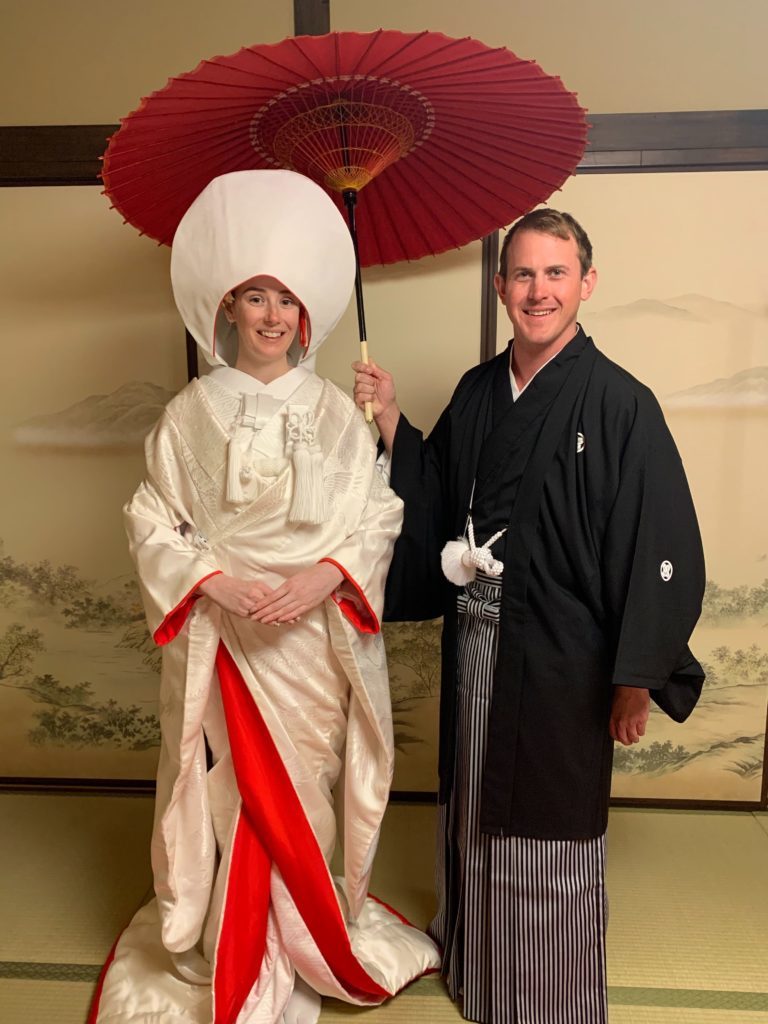 This once-in-a-lifetime traditional Japanese experience includes:
・Wearing the coolest wedding kimono for men
・Wearing a beautiful wedding kimono including hairdo and hairpins for ladies
・Traditional Japanese tea ceremony
・Drinking matcha green tea
・Eating wagashi Japanese sweets
・A unique traditional experience with the combination of kimono wearing, zen, harmony, perfectionism, minimalism, meditation, Japanese green tea, and Japanese sweets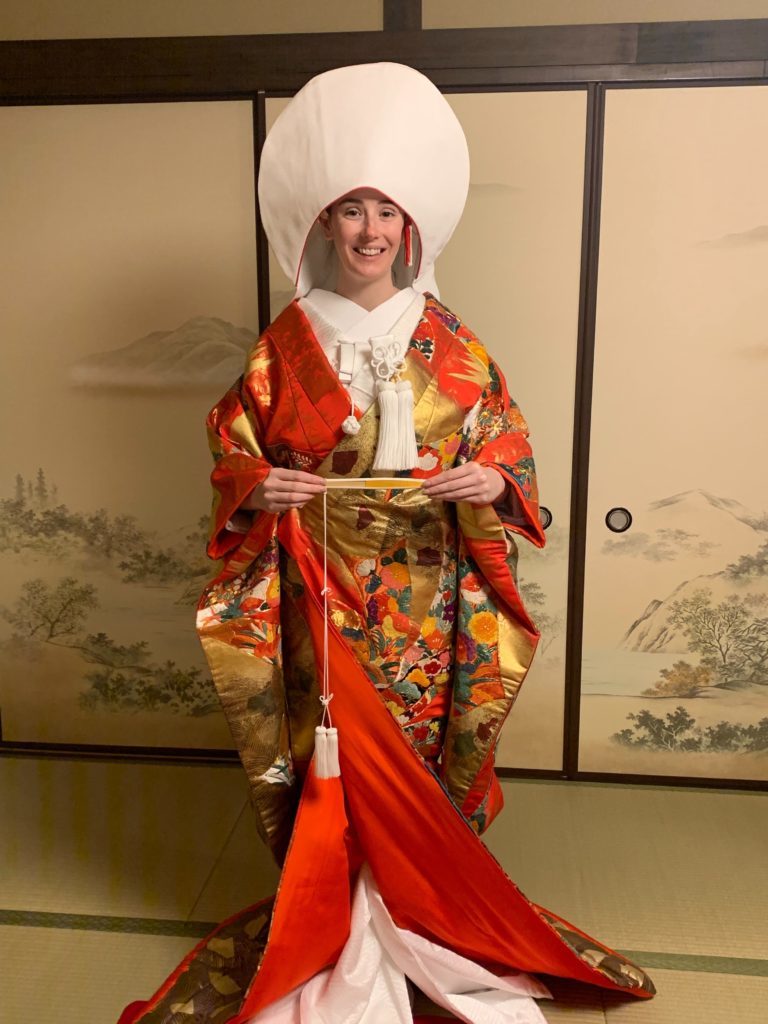 WHAT YOU CAN EXPECT
If you're recently married, or if you're going to be married soon, seize this opportunity to have your photos taken in traditional Japanese wedding attire. Experts are on hand to dress you, style your hair, and apply make-up so that you look just like a couple getting married in Japan. Lockers are available where you can store your clothing and valuables. After you're dressed and made up, you'll go to the studio to meet the professional photographer. Or if you've elected to have your photos taken in one of Kyoto's beautiful parks, you and your photographer will be taken there for the photo shoot. You'll also have your own wedding cake that you can have with you in the photos. The photographer has years of experience creating portraits of people wearing kimono, and will help you achieve traditional poses. After the shoot, you'll be able to choose your favorite photos. You'll receive digital versions of your chosen portraits. Create memories that you'll cherish forever by having your photos take in traditional Japanese wedding attire!
[Best_Wordpress_Gallery id="26″ gal_title="HoneymooninJapan-Shiromuku"]