Honeymoon in Kyoto Japanese Wedding Dress Photo Shoot + Special Lunch
Price
▶
Another 10% OFF for 10 or more people
Special Combination Tickets for Wedding Kimono Dressing Up and Kaiseki (Japanese traditional meal)
When visiting Kyoto, there are many opportunities for experiencing traditional Japanese activities including the perfect wedding dress photoshoot. You do not want to miss having Kaiseki cuisine in a Japanese restaurant with a beautiful garden. Kaiseki means a formal style of Japanese food.
Fist, you will experience wearing Japanese traditional wedding kimono and will be a photo taken. Second, You will participate in the tea ceremony at Maikoya Tokyo. Tea ceremony and kimono experience in Kyoto by award-winning tea house MAIKOYA. We offer traditional Japanese green tea ceremony and kimono wearing experience in English every hour at our conveniently located venue.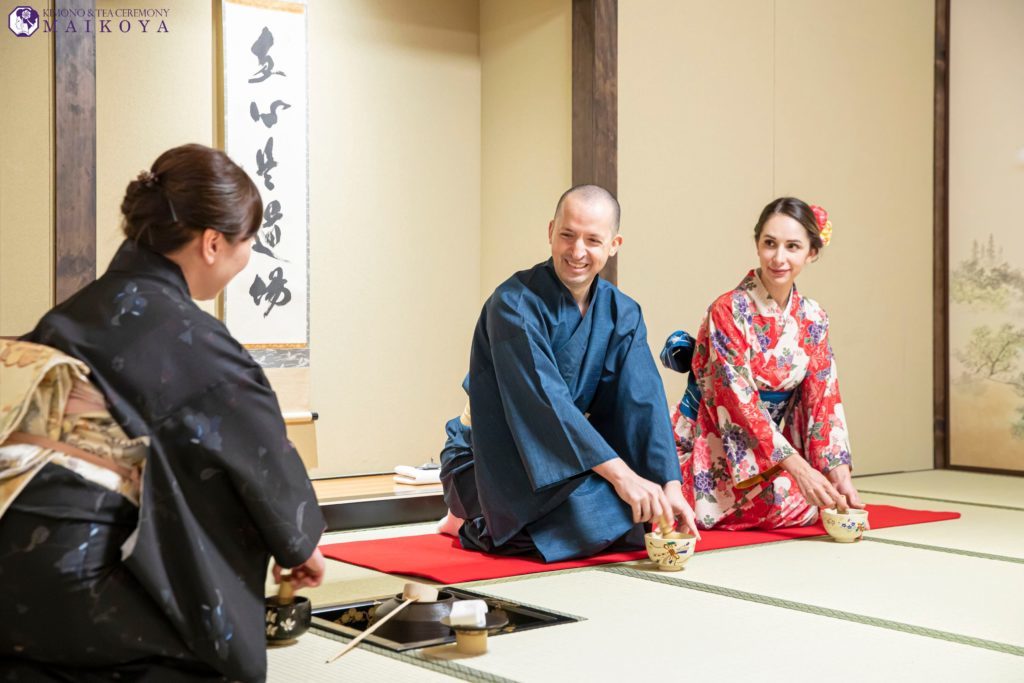 After that, you will have Kaiseki cuisine which will be served in a popular Japanese restaurant which is just 1 minute away from Maikoya Kyoto. Kaiseki lunch or dinner is very popular now. Historically, they are served before the tea ceremony. Kaiseki includes a menu of one soup and some dishes made with a variety of fresh seasonal ingredients.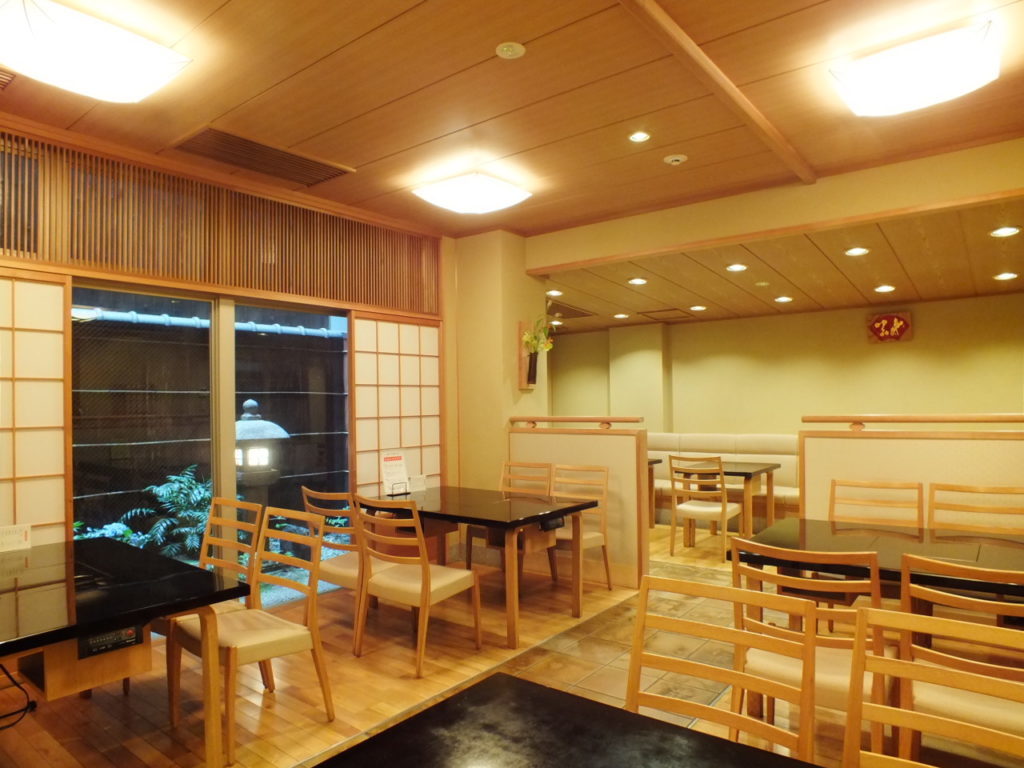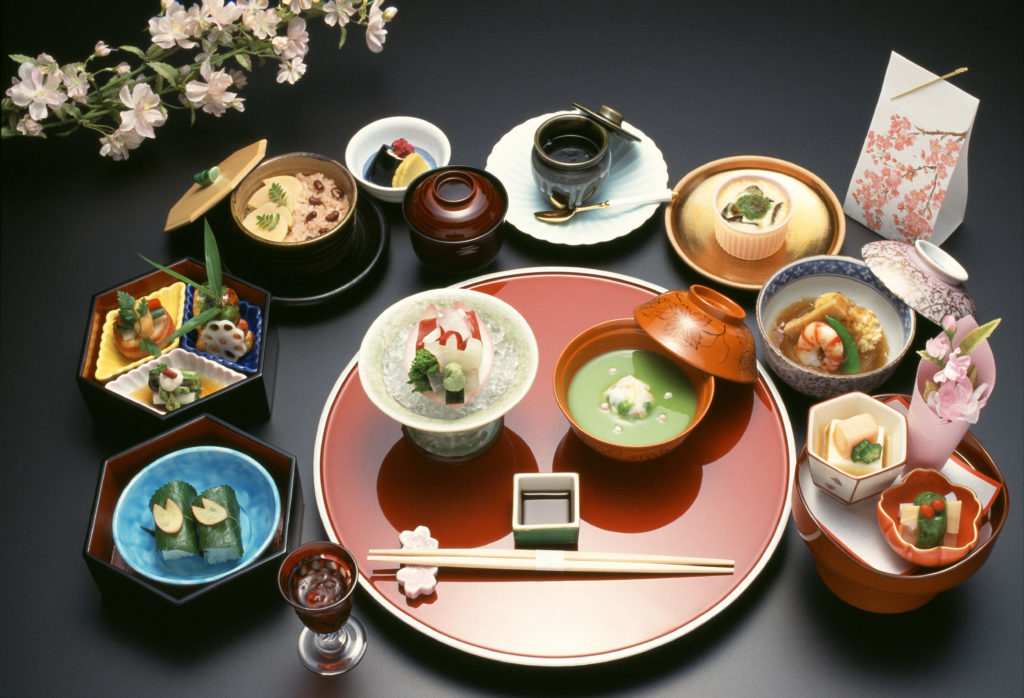 Kaiseki Lunch Information
This event requires to reserve three days prior. If your dates are not desirable please contact us via email kyoto@mai-ko.com.
The dinner can be enjoyed anytime between 11:30 AM ~ 14:00 PM (Your reserved time session is for TEA CEREMONY at MAIKOYA. Please double check your reserved session and show up on time. This is the directions to Maikoya )
The restaurant is an only 1-minute walk away Maikoya and the staff will give you clear directions (or they can take you there if you need)
The menu has no nuts and no pork. However, if you are vegetarian or gluten-free, the menu may not suit your needs.
The restaurant has been rated as the top 10% in Kyoto on major review sites.
The restaurant has a very authentic feeling with traditional design and two small gardens.
Kaiseki meal is a Japan-only experience with nicely decorated seasonal dishes cooked in 5 different styles (cooked, boiled, steamed, fried and pickled).
The menu includes fish, soup, fried vegetables, rice, pickles, and dessert.
Since Kaiseki meal changes every season, the menu slightly varies, but the service and the dishes usually look like the picture above.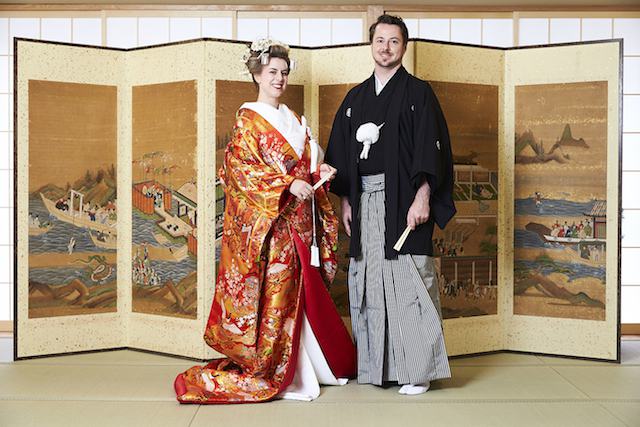 Wedding Kimono Dressing and Photo Shoot 
This once-in-a-lifetime traditional Japanese experience includes:
Wearing the coolest wedding kimono for men
Wearing a beautiful wedding kimono including hairdo and hairpins for ladies
Traditional Japanese tea ceremony
Drinking matcha green tea
Eating wagashi Japanese sweets
A unique traditional experience with the combination of kimono wearing, zen, harmony, perfectionism, minimalism, meditation, Japanese green tea, and Japanese sweets
We are so glad that you are interested in the Japanese style of the wedding. Historically we as Japanese had only this Shinto style of wedding dress. As time goes, the western style of the wedding spread to  Japan and many Japanese women liked to have the style of the wedding instead of the Japanese style. You can try the western style of the wedding almost anywhere, but the place you can experience with a Japanese wedding style wedding is only Japan.
For traditional Japanese weddings, brides start by wearing an ensemble known as shiromuku. Shiro means white in Japanese. The white ensemble is worn for the wedding ceremony, and the color shows its pureness, cleanliness, and virginity. The white color is like a blank canvas. This means brides will accept their husbands' values as for her new life starting.
We will prepare all the needs for dressing you up with the wedding kimono. Only you need is just bring YOURSELF.
Please contact us "kyoto@mai-ko.com" if you have any questions.
We are happy to hear from you.
Please note that our cancellation policy is of one week before, otherwise we will charge you a cancellation fee as below.
* 100% of your total amount will be charged if you cancel from 3 days prior to your reservation date.