Honeymoon in Kyoto Japanese Wedding Dress and Photo Shoot + Tea Ceremony Experience
Price
▶
The above price is for one person. Please make a reservation for two people.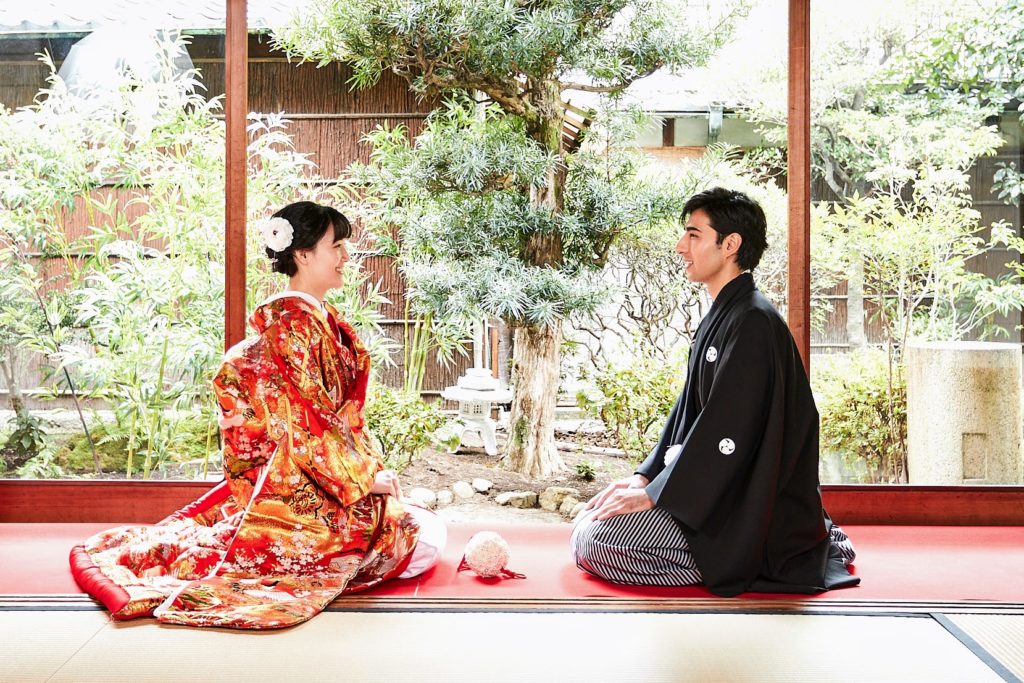 Honeymoon Package in Japan
Are you newlyweds, or are you planning to get married soon? You and your partner will certainly be interested in dressing up in traditional Japanese wedding attire and having your photos taken by a professional photographer. You can have your photos taken in the traditional Kyoto townhouse and beautiful Japanese gardens. An expert will dress you in a beautiful white wedding kimono while explaining all the intricacies of traditional marriage in Japan. You can also have your hair styled appropriately to make your experience more authentic. The entire experience lasts about 2 hours, and you'll have memories to treasure for a lifetime!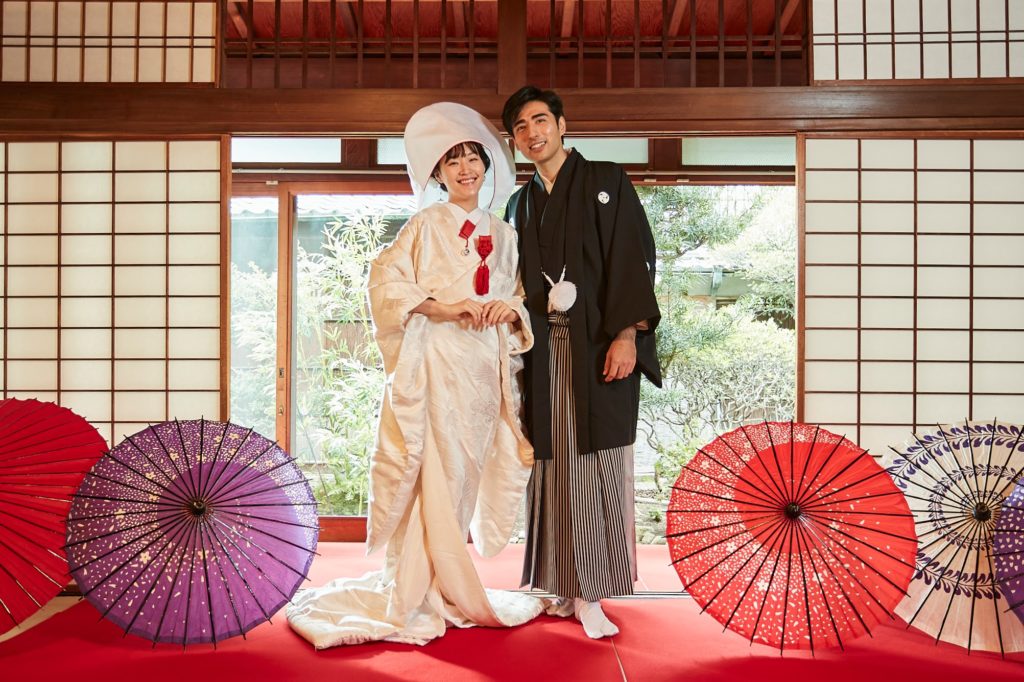 This once-in-a-lifetime traditional Japanese experience includes:
・Wearing the coolest wedding kimono for men
・Wearing a beautiful wedding kimono including hairdo and hairpins for ladies
・Traditional Japanese tea ceremony
・Drinking matcha green tea
・Eating wagashi Japanese sweets
・A unique traditional experience with the combination of kimono wearing, zen, harmony, perfectionism, minimalism, meditation, Japanese green tea, and Japanese sweets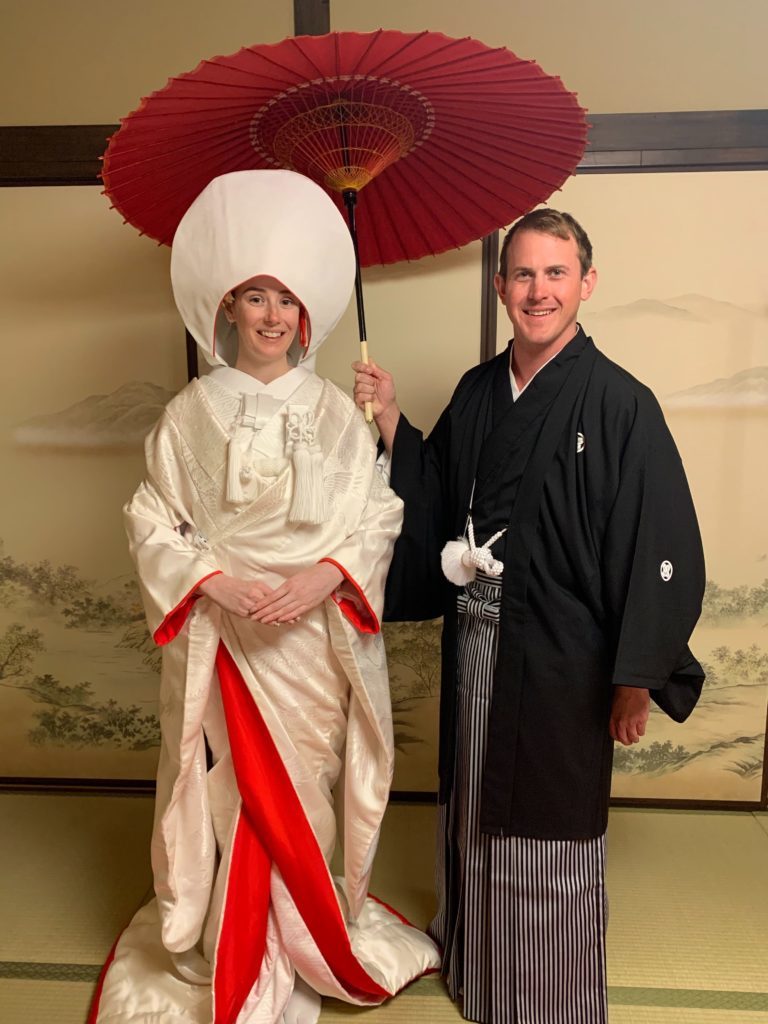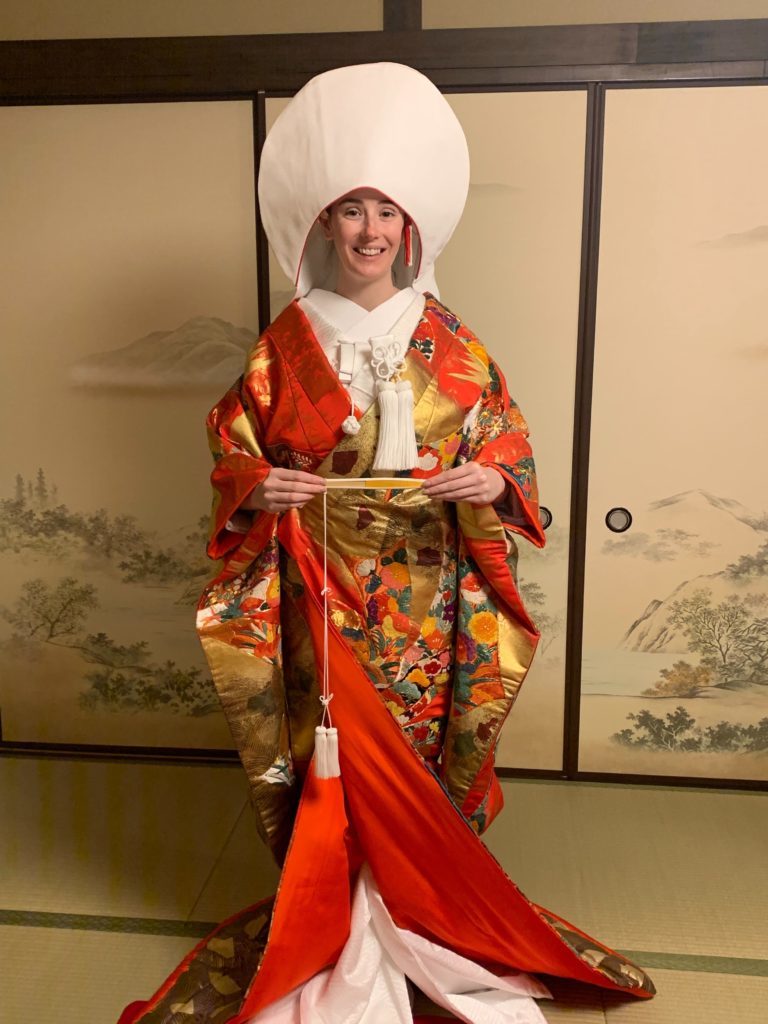 WHAT YOU CAN EXPECT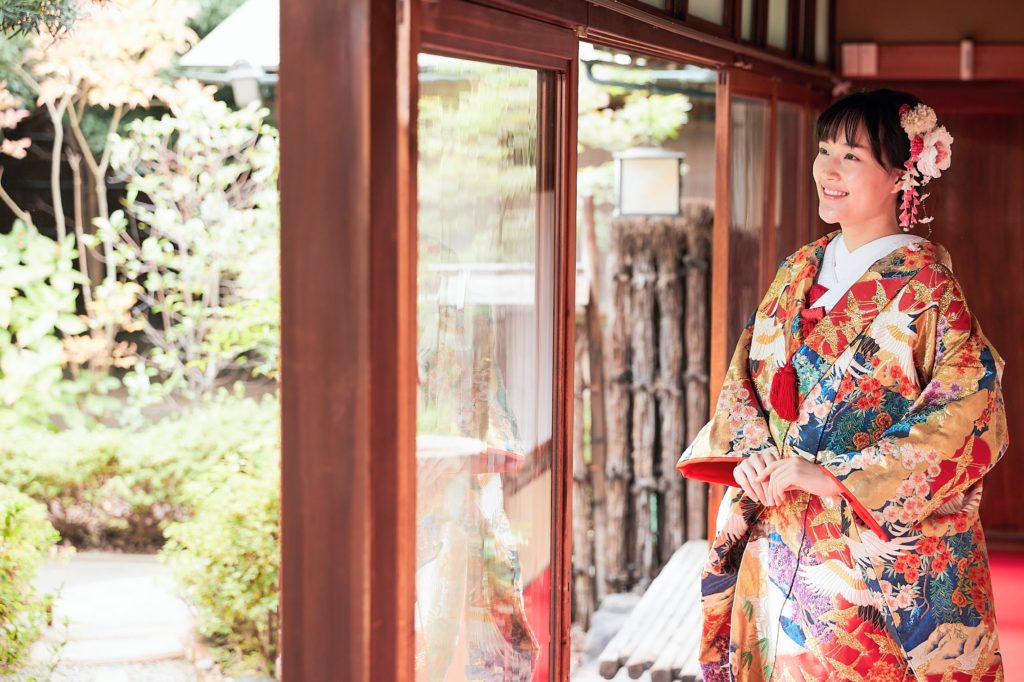 If you're recently married, or if you're going to be married soon, seize this opportunity to have your photos taken in traditional Japanese wedding attire. Experts are on hand to dress you and style your hair so that you look just like a couple getting married in Japan. After you're dressed, you'll meet the professional photographer. The photographer has years of experience creating portraits of people wearing kimono, and will help you achieve traditional poses. After the shoot, you'll be able to choose your favorite photos. You'll receive digital versions of your portraits. Create memories that you'll cherish forever by having your photos take in traditional Japanese wedding attire!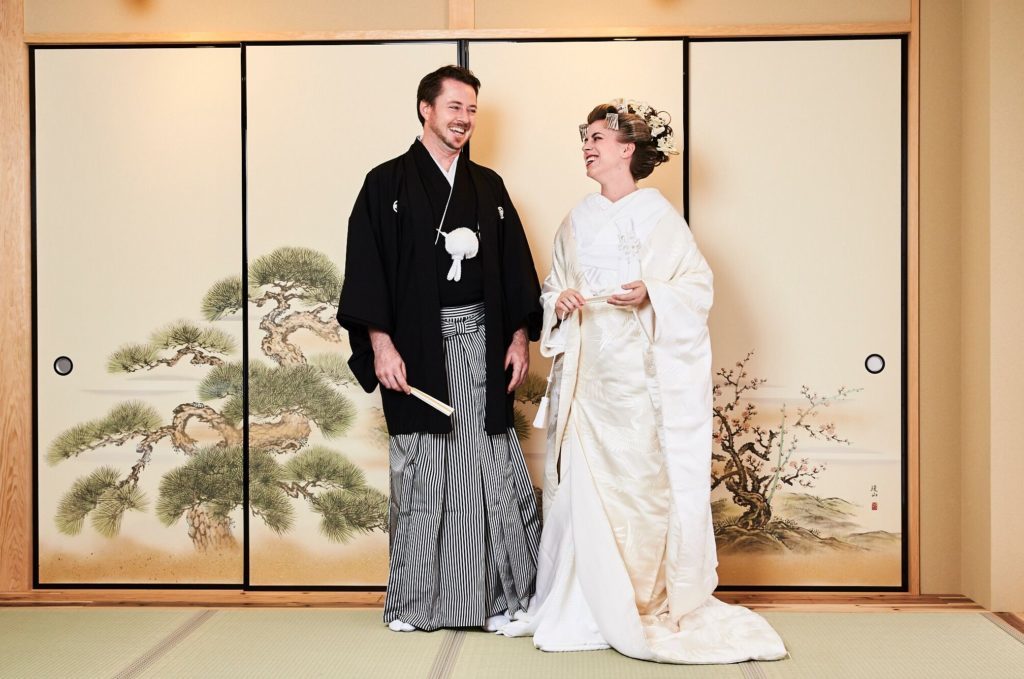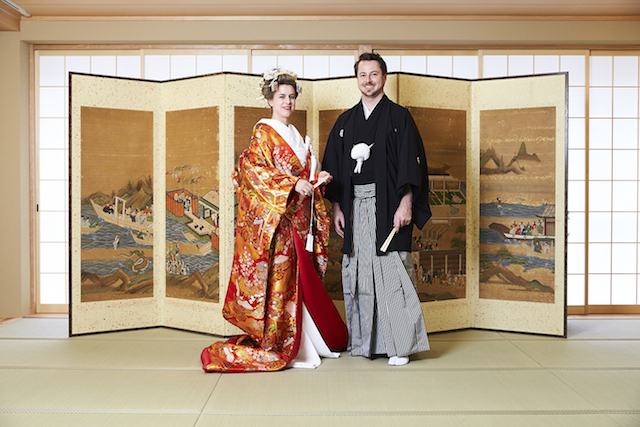 Traditional Tea Ceremony in Kyoto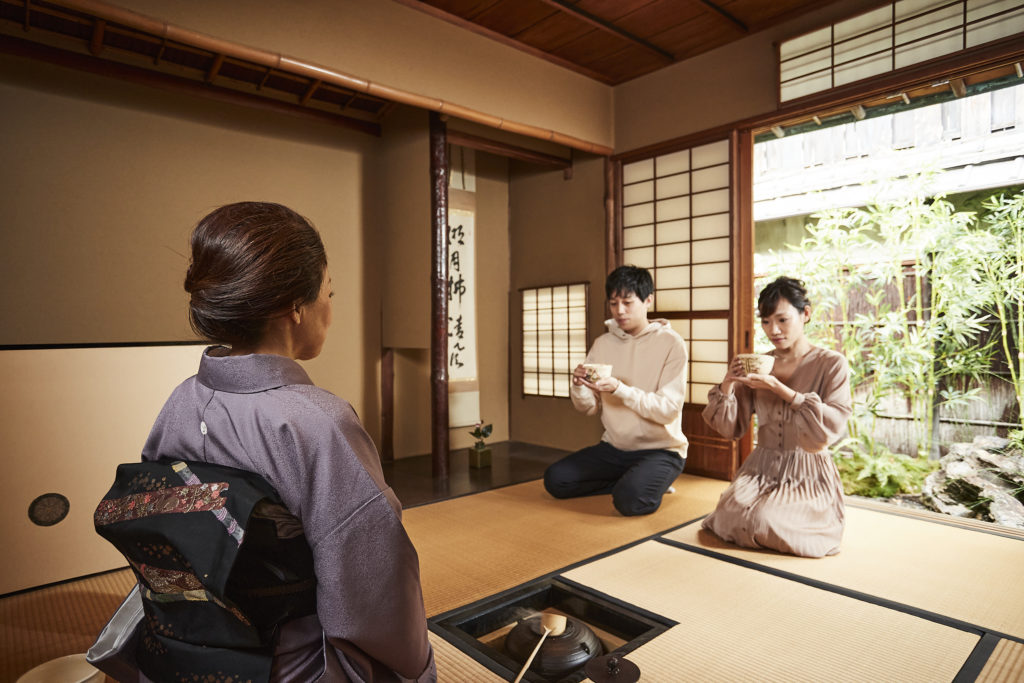 Tea Ceremony
Our award-winning tea ceremonies are not only enjoyable but also a comprehensive educational experience. Our expert tea master and host, and friendly staff will demonstrate the process during the tea ceremony while explaining the significance behind it the steps and the tools. You will get to learn about tea ceremony history, Kyoto, and tea ceremony etiquette.
During the tea ceremony, you will not only observe how to make matcha green tea but you will also be guided on the process of making your own by the tea master. You will be using high-quality matcha powder that will produce a brilliant cup of green matcha.
---

The historical scenic townhouse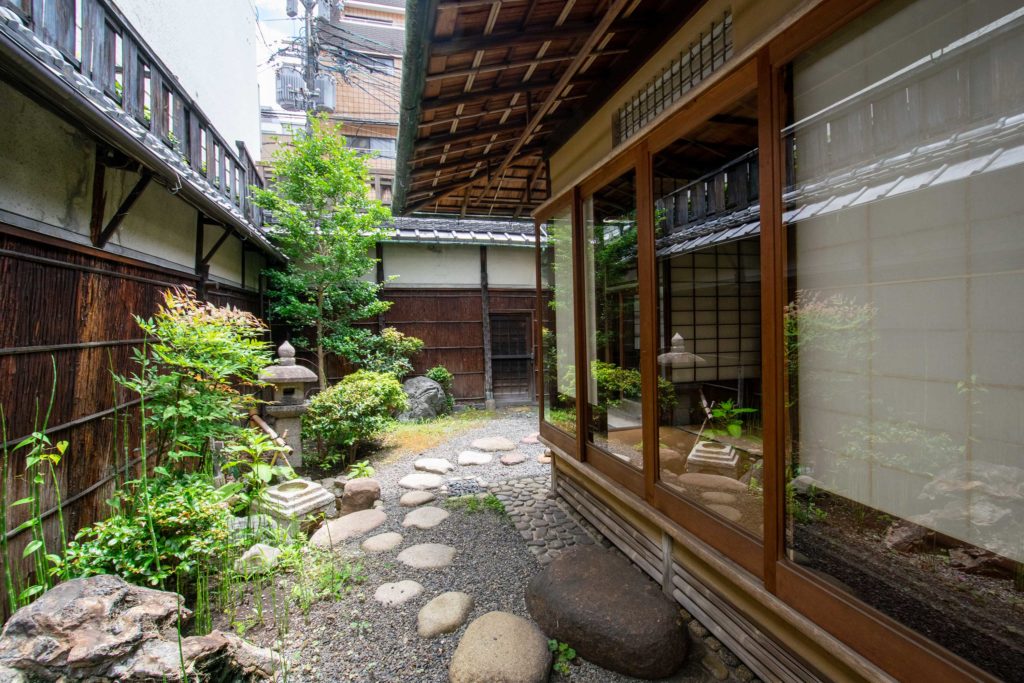 Our tea ceremonies are held in a historic machiya that has been registered as a Tangible Cultural Property, located conveniently in central Kyoto. The traditional townhouse is just a few minutes away from the Gion-Shijo train station and nearby popular destinations such as the Nishiki Market, the Kawaramachi, and the Kiyomizu Temple. Everyone is welcome to take pictures in the tea room and the garden, along with our unique backdrops! After all, who wouldn't want to preserve the memory of a cultural experience?
---

The foundations of Zen philosophy
You don't even need to worry about the language barrier! All of our staff is fluent in English and can answer and explain anything about the ceremony. Asking questions during the tea ceremony is welcome.
Our staff will teach you about the foundations of Zen philosophy that have influenced the Japanese tea ceremony: Wa, Kei, Sei, Jaku, which translates into harmony, respect, purity, and tranquility.
---

Japanese sweets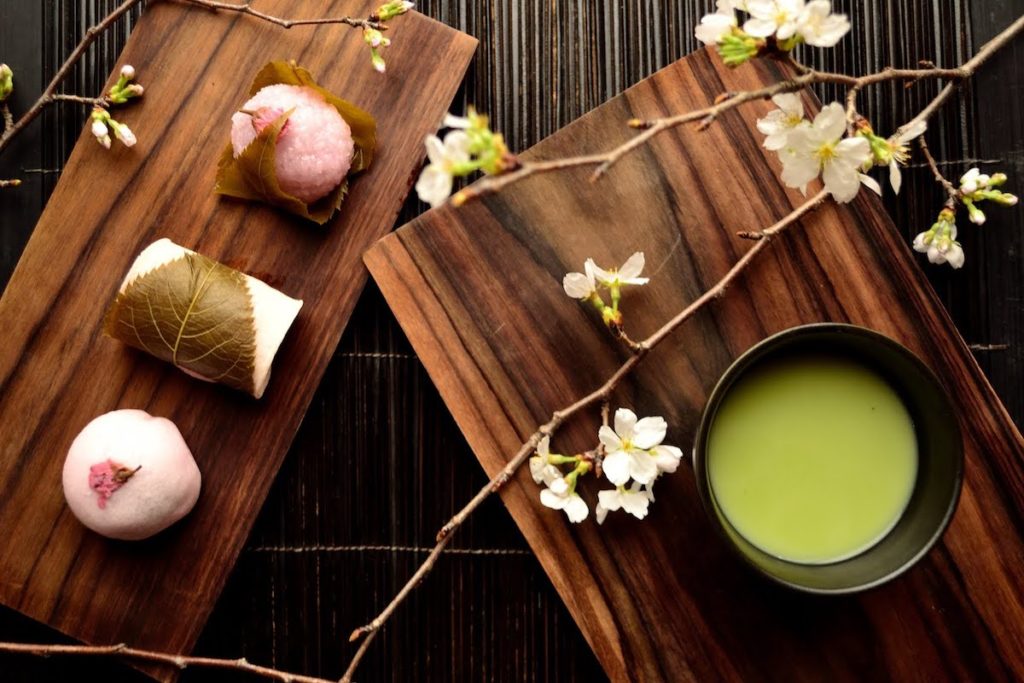 You will also be sampling traditional Japanese sweets called wagashi, which will vary in flavors, shapes, and colors according to the season. Each experience at Kimono Tea Ceremony Maikoya is unique just by the snacks served at each session, not just by the personalization for each guest.
You can sit comfortably, in any appropriate way you prefer.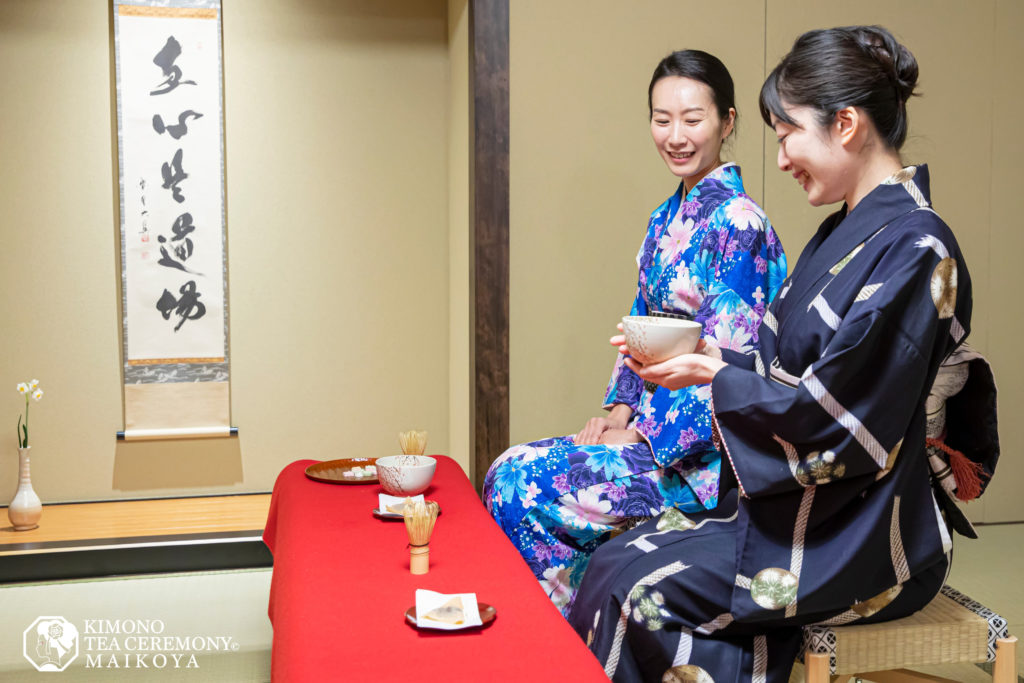 While the tea ceremony is traditionally performed while everyone sits on the tatami mat, we encourage getting comfortable and crossing your legs if you'd like. Bamboo chairs are also provided upon request.