Honeymoon in Kyoto Kimono and special Dinner
Price
▶
The above price is for one person. Please make a reservation for two people.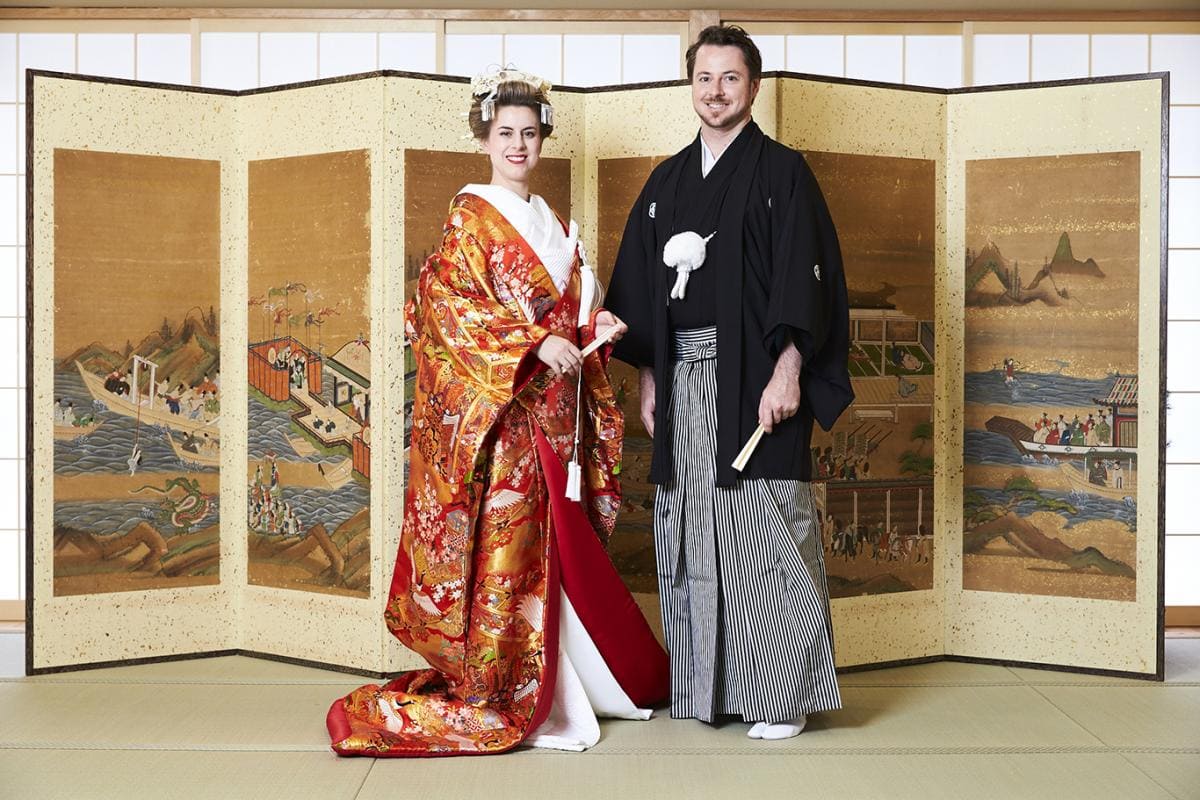 Honeymoon Package in Japan
Are you newlyweds, or are you planning to get married soon? You and your partner will certainly be interested in dressing up in traditional Japanese wedding attire and having your photos taken by a professional photographer. You can have your photos taken in the studio or in one of Kyoto's beautiful parks; please state your preference in advance. An expert will dress you in a beautiful white wedding kimono while explaining all the intricacies of a traditional marriage in Japan. You can also have your hair styled appropriately and have make-up applied to make your experience more authentic. The entire experience lasts about 3 hours, and you'll have memories to treasure for a lifetime!
HIGHLIGHTS
Wedding kimono for women and men
Experts who can dress you and apply appropriate hair styles
Special Kyoto style lunch or dinner
A professional photographer
WHAT YOU CAN EXPECT
If you're recently married, or if you're going to be married soon, seize this opportunity to have your photos taken in traditional Japanese wedding attire. Experts are on hand to dress you, and style your hair so that you look just like a couple getting married in Japan. After you're dressed, you'll go to the studio to meet the professional photographer. Or if you've elected to have your photos taken in one of Kyoto's beautiful parks, you and your photographer will be taken there for the photo shoot. The photographer has years of experience creating portraits of people wearing kimono, and will help you achieve traditional poses. After the shoot, you'll be able to choose your favorite photos. You'll receive hardcopy prints and digital versions of your chosen portraits. To top off the event, you'll be able to paint a daruma doll, a symbol of good luck in Japan. The painted doll is yours to keep as a souvenir. Create memories that you'll cherish forever by having your photos take in traditional Japanese wedding attire!