Japanese Culture & Play for Families in Tokyo (Origami, Calligraphy, Kendama)
Price
▶
Another 10% OFF for 10 or more people
Your Japan travel itinerary would be incomplete if you do not join some cultural activities as a family. Especially when it's rainy, too hot or too cold outside, the best way to enjoy Japan is doing some indoor cultural activities suitable for all ages. We are proud to put together a good set of cultural games and crafts which are not only fun but also educational. The best part is at the end of the activities you get to keep what you make and take them home as a wonderful souvenir.
This experience includes
Opening a secret Japanese box as a group, similar to an Escape Room Activity
Learning how to make paper cranes and competing as a family
Learning how to use Japanese charcoal ink brush and writing your name in Japanese (You will take it home as a souvenir)
Learning how to use Japanese toy kendama 
As you can see from the below guest photos, we organized so many culture&play sessions for various families and groups who had lots of fun. Why don't you come join us???
Note: You need to have at least 3 people in your party, including a child, to reserve for this experience.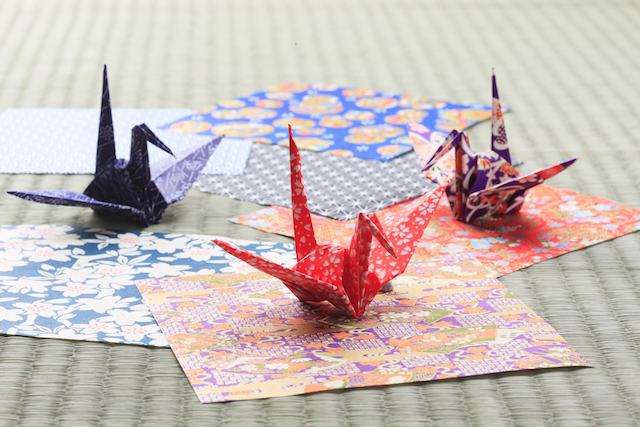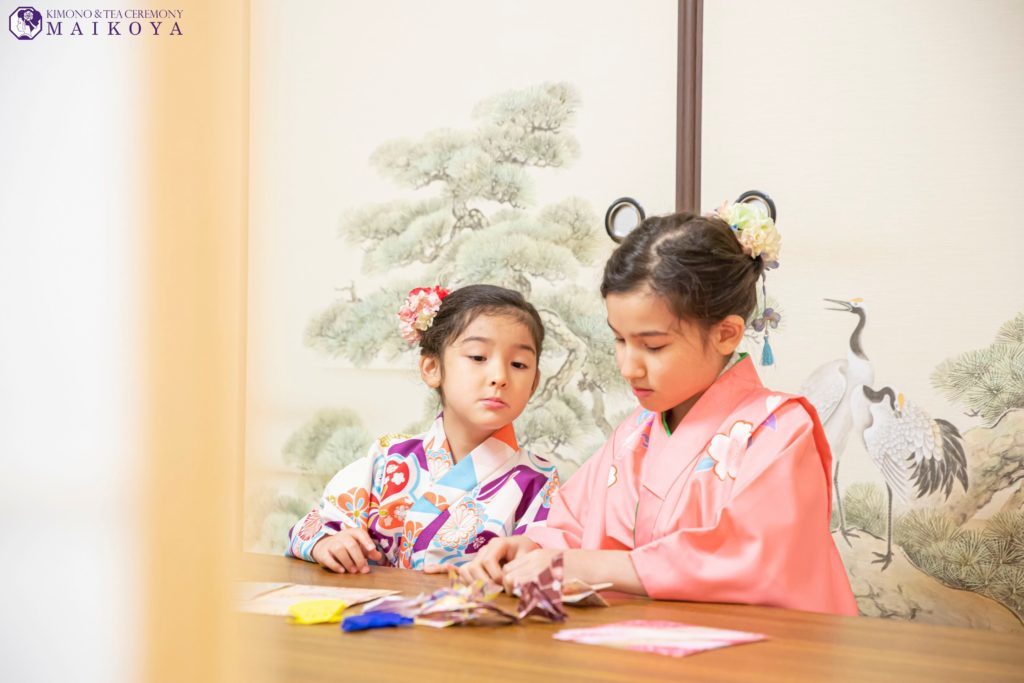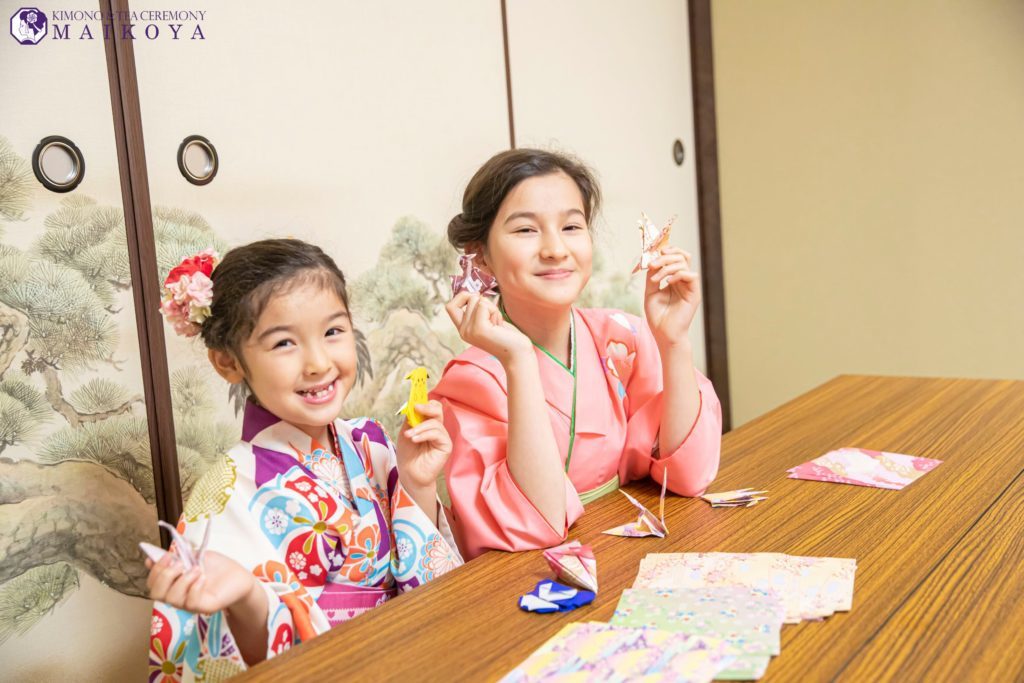 1. Origami 
Origami is taught at Japanese schools to teach the importance f time management, waiting all the way to the end, using resources skillfully and turning simple things into meaningful treasures. Your host will teach you how to fold the paper appropriately so that you can make a beautiful paper crane on your own.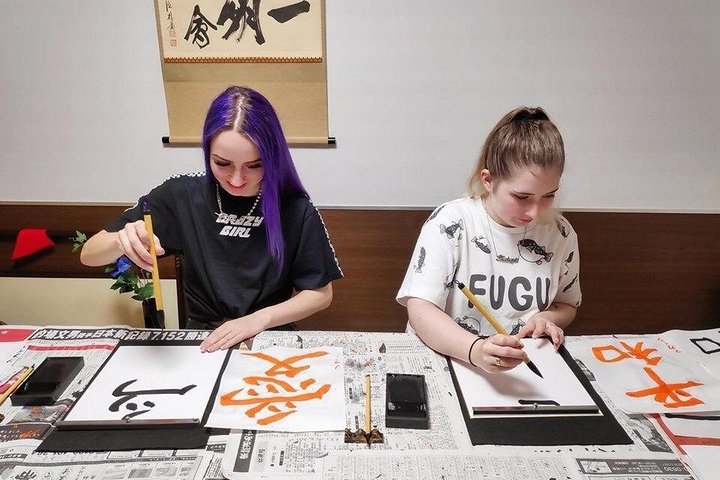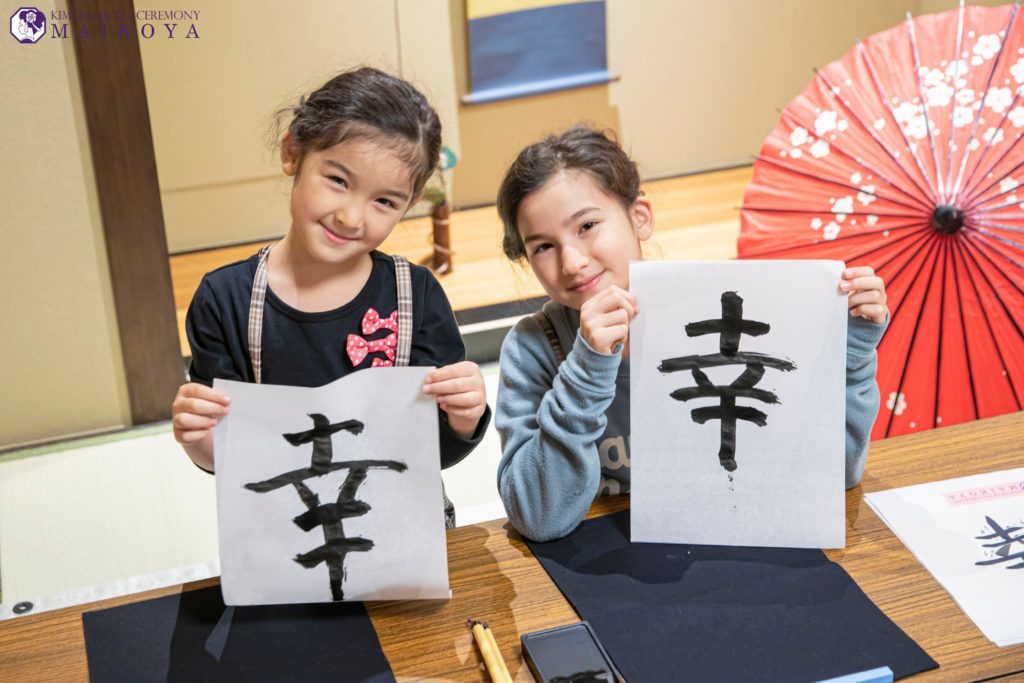 2. Calligraphy
A shodo expert will kindly explain the connection between meditation and Japanese calligraphy and teach you how to use the brush to create strokes like the Japanese. Lessons will be held in order of hiragana, katakana, kanji. A kind Japanese teacher will instruct you in the tatami-style room. You will take home the Japanese-style boards as a souvenir.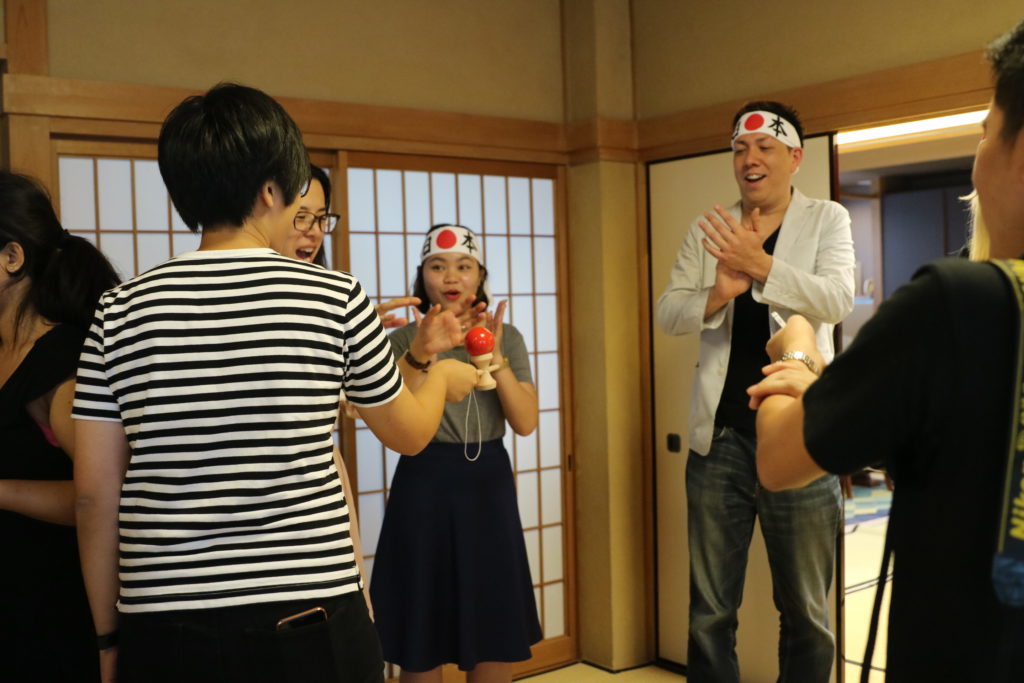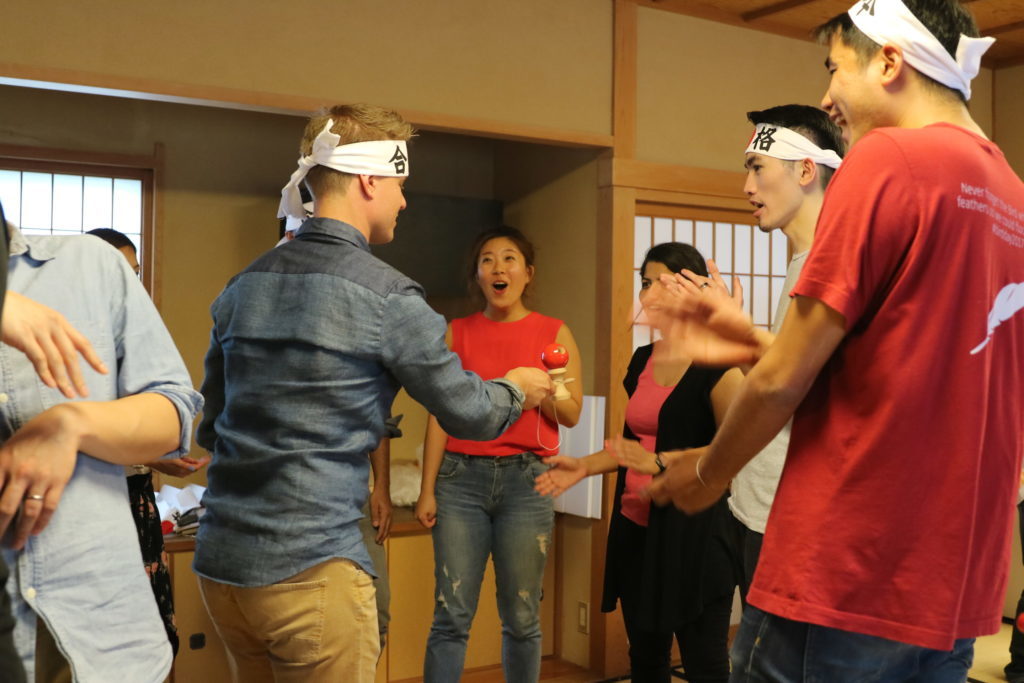 3. Ken-dama
Ken-dama is a popular Japanese toy. You will have a lot of fun doing the ken-dama (cup and ball) activity. After some brief instructions and a demonstration by the staff, your family members will compete to successfully perform a basic ken-dama move.
Review
Based on 11 reviews