PRIVATE Tea Ceremony Tokyo (Casual Clothes) for Groups
Price
▶
If booking for less than 15 people, the fee for 15 people is applicable.
*This experience is available for groups of 15 or more. If booking for fewer than 15 people, the same fee as for 15 people is required.
Traditional Japanese tea ceremony experience in a Tokyo teahouse where you partake in a historic ritual. The tea ceremony takes 45 minutes which includes learning about the rules of tea ceremony, tasting matcha tea, tasting Japanese sweets.
Traditionally the green tea ceremony is best enjoyed by wearing yukata or kimono but we allow travelers to experience this activity by wearing casual clothes. So you can still experience this superb cultural ritual of matcha drinking in the heart of Tokyo without changing clothes.
 If you'd like you can reserve a tea ceremony session with wearing the kimono here . 
*Children under 6 can not enter this venue. If you have a child under 6 in your party, you can not make the reservation for this experience.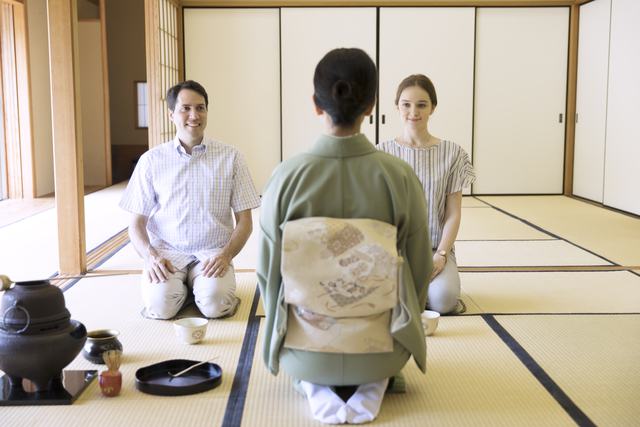 We celebrate our most recent award from TripAdvisor as Japan's Top Experiences, 2018-2022, chosen by travelers' reviews. We are the only tea ceremony venue in Japan receiving this award.
All the explanations are done by our friendly staff in plain English. The ceremony itself takes no longer than 40 minutes and you can get done with everything within an hour. Our staff will explain the symbols and meanings in the tradition and then you will make and drink the Japanese matcha tea in an appropriate way led by the host. You will make a green tea (Matcha) in an ancient style tea ceremony room.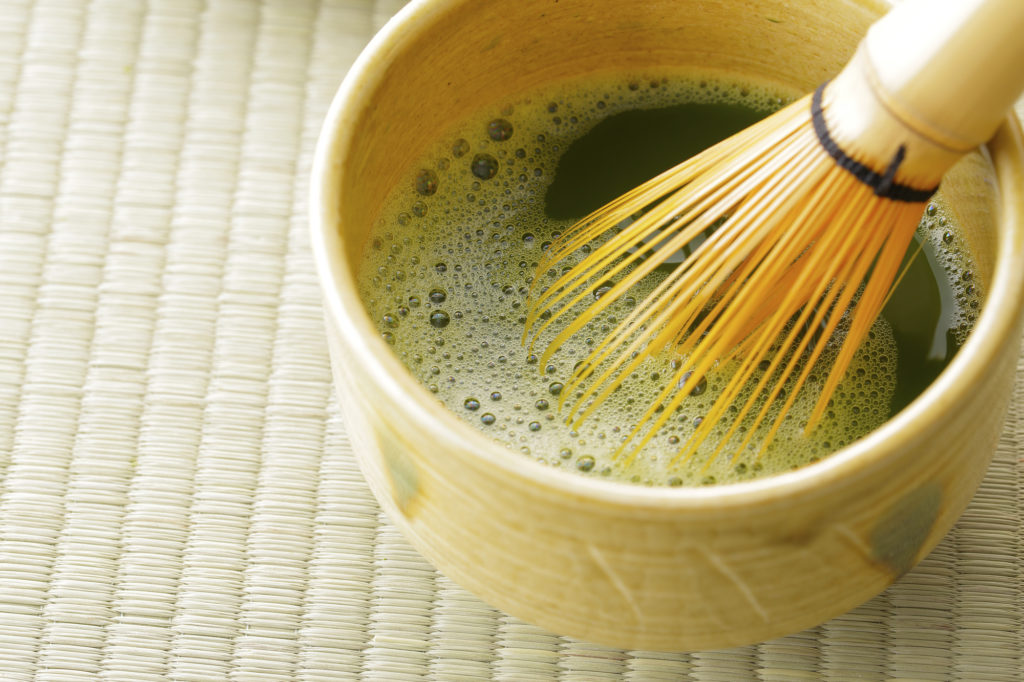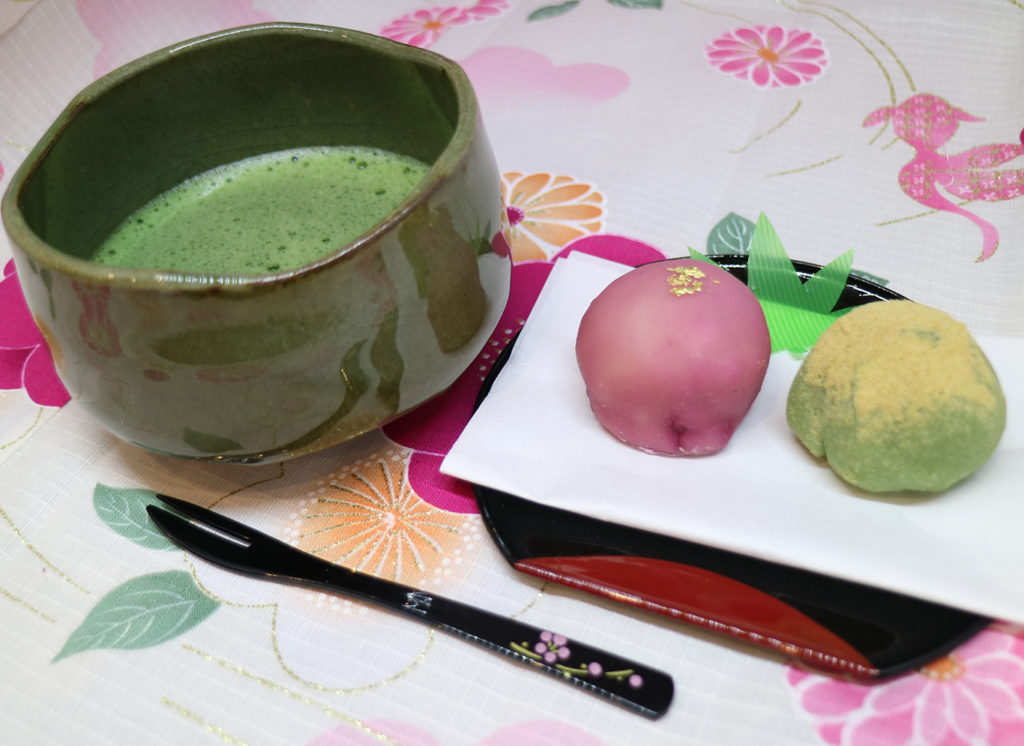 Japanese Tea Ceremony Workshops are held at the Japanese tea Room of Maikoya Tokyo. In this workshop, a qualified instructor will walk you through step by step of the traditional tea ceremony. This is a ritual-like activity where ceremonial tea is prepared and presented to promote well-being, mindfulness, and harmony. It is also called the Way of the Tea. The tea itself is a powdered green tea and is called Matcha.
Your tea ceremony experience involves:
Traditional tea ceremony led by the friendly host
Symbols and meanings explained
Drinking matcha green tea in a traditional room
Eating Japanese sweets
Create fantastic memories of your trip to Japan
Opportunities for taking photographs will be highlighted throughout
A special experience of Japanese culture
Enjoyable experience with children(age +7~)
Learning about the history of Japanese culture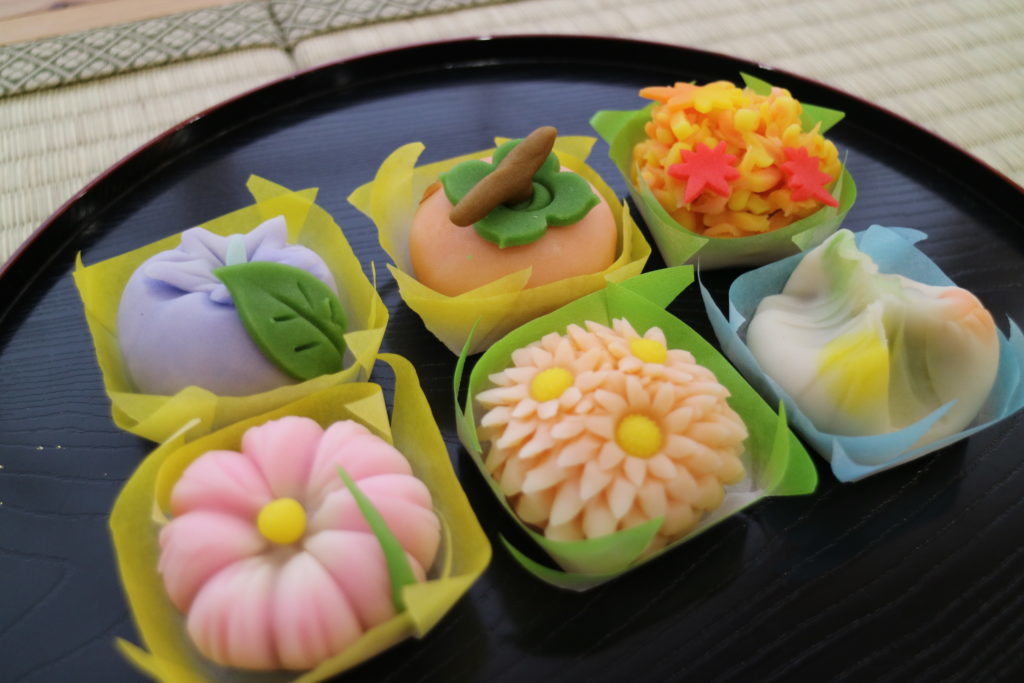 Learning about a country through cultural workshops and activities will give you a better understanding of our intricate history, valued social principals and holistic way of life. By learning about Japan and its people, you will be immersed in different perspectives and approaches that are unique to this country. Maikoya offers you opportunities to understand this culture through local instructors and guides. There is no better way to learn about a new place from the viewpoints of those who grew up and live in this amazing country. What better way to spend a day than learning a traditional, beautiful new activity with a knowledgeable tutor in a picturesque setting? You wouldn't find friendlier people to help you experience Japan in all its splendor.
What can you expect in this Tea Ceremony Workshop? We show off cultural activities with a difference!

A friendly host will explain the correct etiquette and symbolism for this ceremony
Wagashi sweets are served during this ritual
Held in a traditional tearoom with beautiful historic decor
Opportunities for taking photographs will be highlighted throughout.
Your workshop will include:

An introduction to the Japanese tea ceremony and associated rituals
This is taught by a friendly instructor who speaks English
You will be encouraged to try traditional green matcha tea and Japanese styled sweets
Only the traditional tea ceremony utensils will be used
Relax in a classroom decorated in traditional Japanese décor and architecture
Explanations of the ceremony's history and technique

We are confident that this experience will be your best souvenir from Japan. You can easily make a reservation now by choosing the best date for you. Additionally, if you'd like you can reserve a PRIVATE tea ceremony here, or a tea ceremony session with wearing the kimono here.

It's a feast to the eyes, to your ears and mind when a person preparing the hot water. Listening as the water dancing against the hot cast iron. It's like a river murmuring. Incense would be lit and the smoke travels across your eyes like a silver dragon flying across the sky. She paused briefly as she flexed her wrist signifying the end of cleansing the bamboo ladle. So beautiful and therapeutic to gaze at. Her every move freezes time, space in all dimensions. You forget all your earthly frivolous needs…
You can easily book tea ceremony now on this page. There is no cancellation fee and no fee for changing the dates/hours. Adult pricing applies to all travelers
Learn Japanese culture with all of your senses – especially your own of wonder!
Review
Based on 11 reviews