Kaiseki Kyoto, Kaiseki Ryori Meal in Kyoto – Lunch or Dinner
Price
▶
Another 10% OFF for 10 or more people
Kaiseki Meal in Kyoto
Kaiseki (Japanese style lunch or dinner) has been added to the Intangible Cultural Heritage list of UNESCO. It is the perfect epitome of Japanese culture where seasons, perfectionism, purity, minimalism, and respect for the guest are beautifully represented at a meal. The menu slightly changes based on the season but freshness, Japanese style presentation and attention to detail are always kept.
The lunch can be enjoyed anytime between 11:30 AM ~ 14:00 PM, dinner can be anytime beteen 17:00~19:00
The menu has no nuts and no pork. However, if you are vegetarian or gluten-free, the menu may not suit your needs.
The restaurant has been rated as the top 10% in Kyoto on major review sites.
The restaurant has a very authentic feeling with traditional design and two small gardens.
Kaiseki meal is a Japan-only experience with nicely decorated seasonal dishes cooked in 5 different styles (cooked, boiled, steamed, fried and pickled).
The menu includes fish, soup, fried vegetables, rice, pickles and dessert.
Since Kaiseki meal changes every season, the menu slightly varies, but the service and the dishes usually look like the picture above.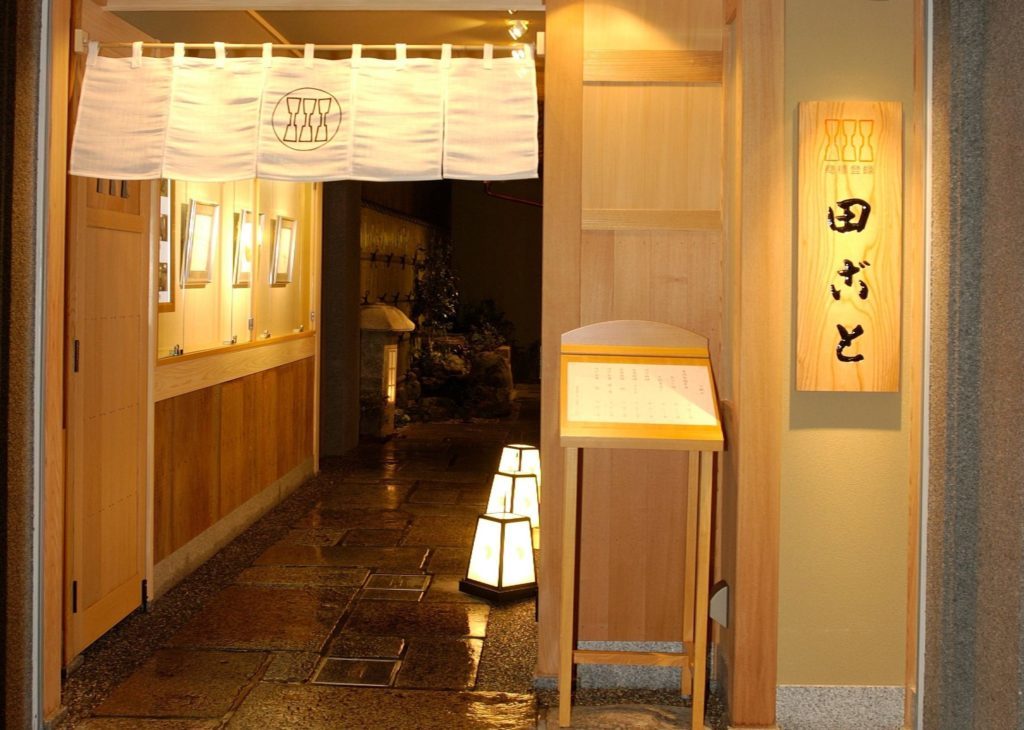 It is the most typical Japanese meal where 5 different types of cooking (raw, simmered, fried, grilled, boiled), 5 different tastes (salty, sour, bitter, sweet, savory) and 5 different colors (white,brown, red, yellow, green) are gorgeously presented on Japanese traditional Japanese plates. 
Kaiseki lunch and dinner by traditional Japanese restaurant in Gion
The lunch and dinner will be held at a picturesque restaurant located in central Gion
The menu is included fish, soup, fried vegetables, rice, pickles and dessert
If you have any food allergies, please mention in the notes section.
This set menu does not include drinks.