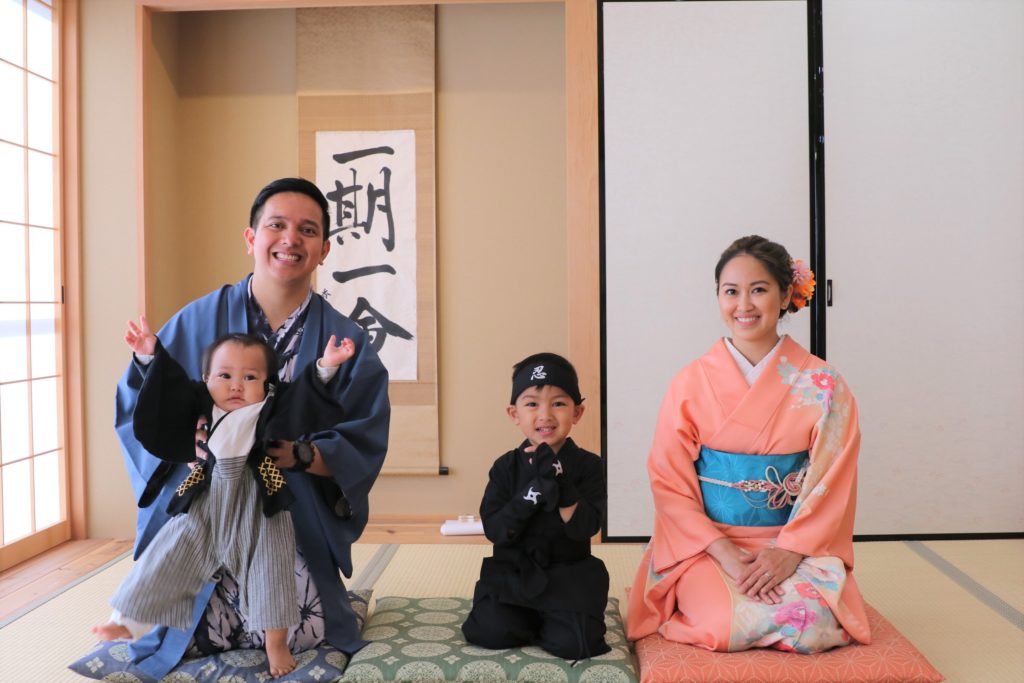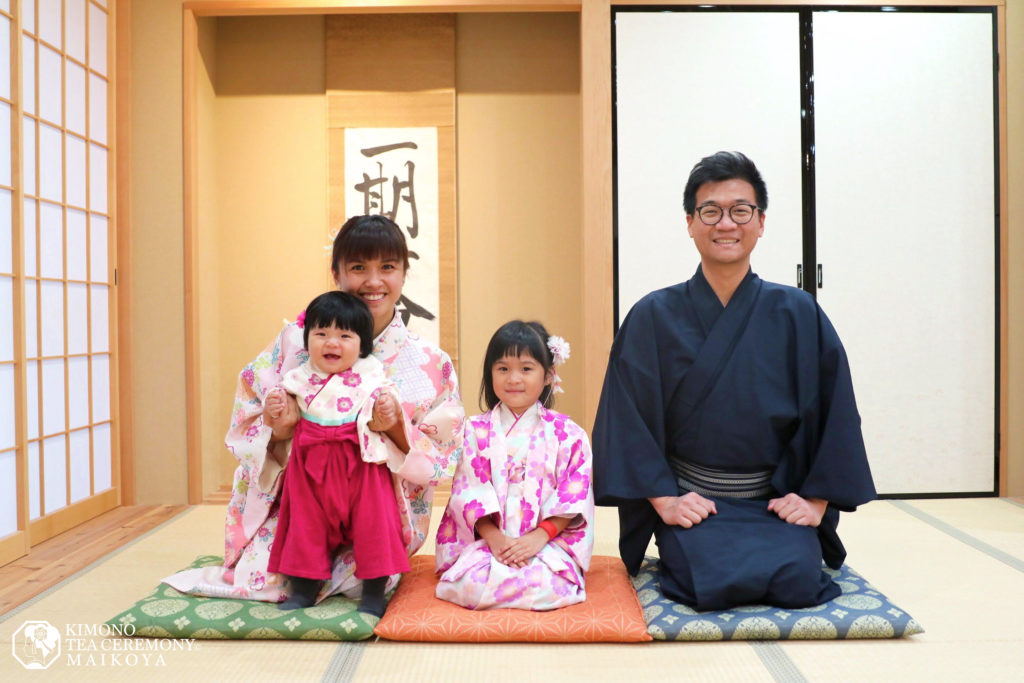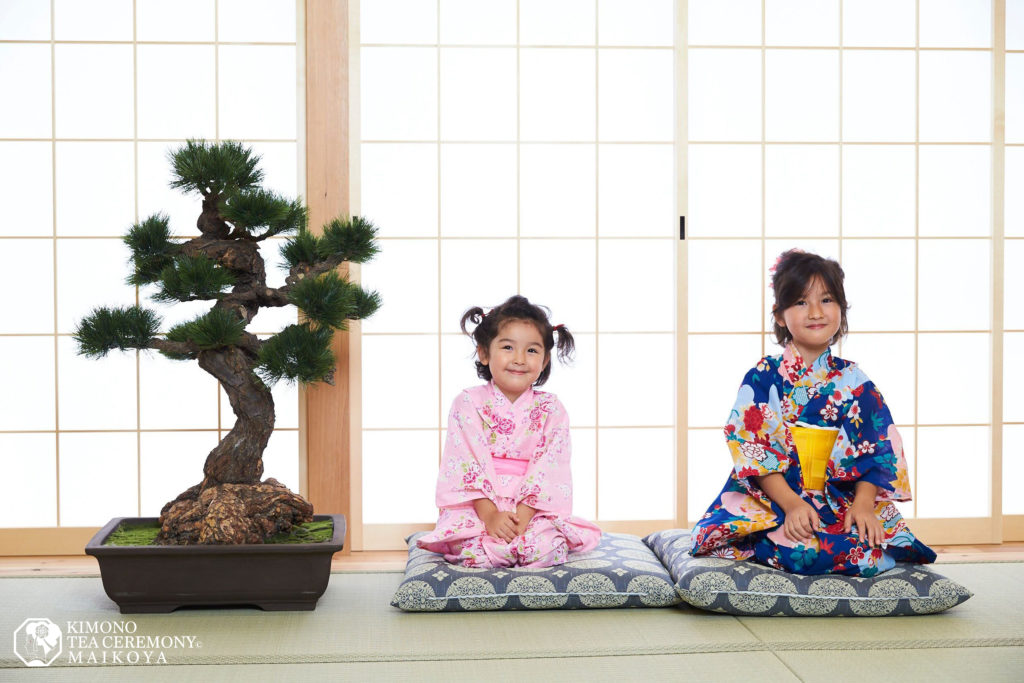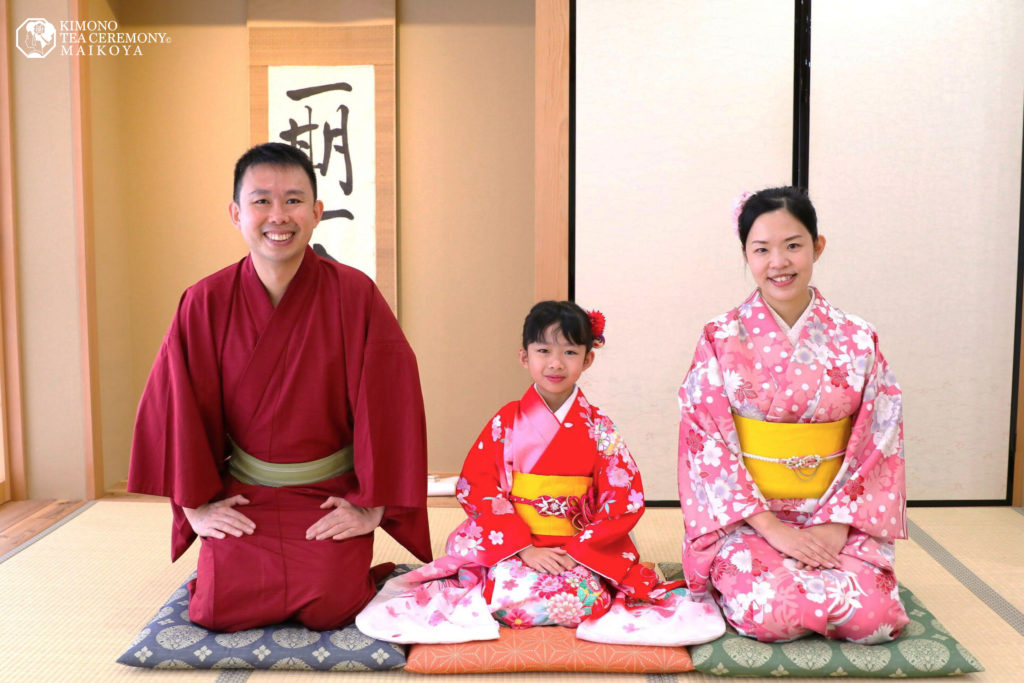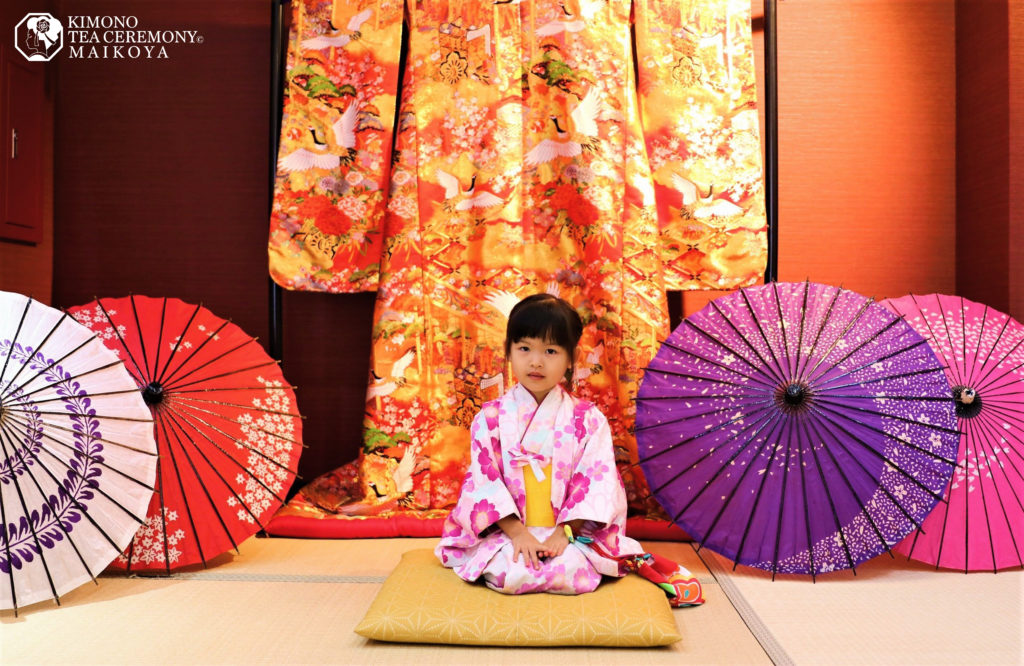 Kimono for Kids and Families Unique Experience in Osaka
Price
▶
Another 10% OFF for 10 or more people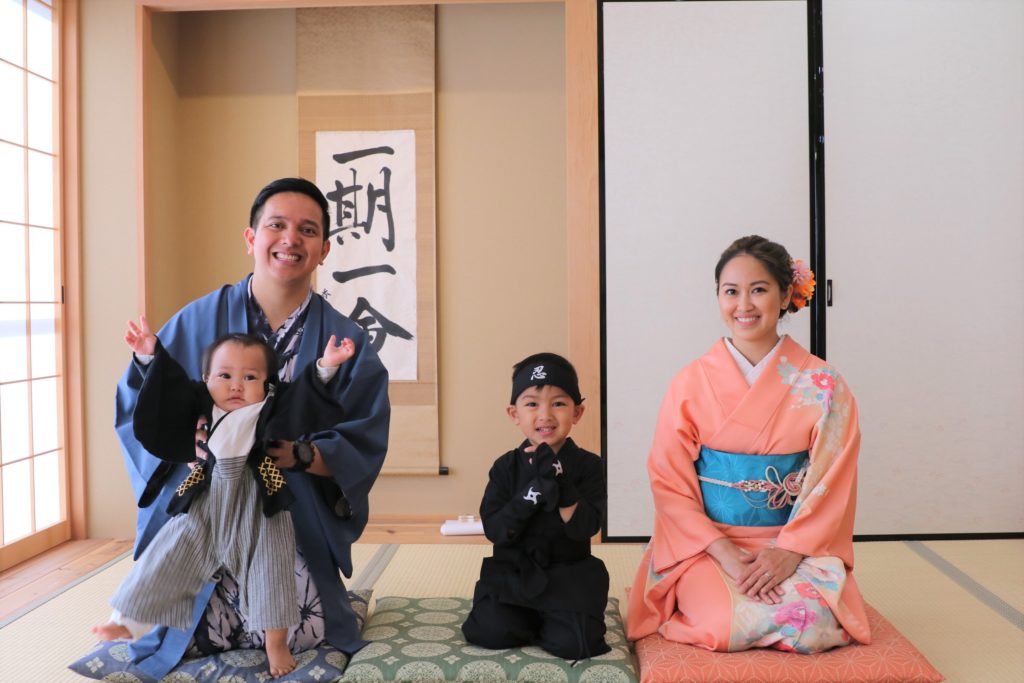 Have a kimono experience in Osaka!
Many families who travel with children will find it challenging to engage in an activity that younger members will find interesting. One of the best ways to experience the unique culture of Japan is to wear a kimono!
Grab the opportunity to try a kimono from our colorful collection for everyone, including kids!
Book with us online to skip waiting!
All sessions are private for COVID-19 measures.
Kimono for Kids and Families in Osaka
Lasts approximately 45 minutes
Inclusions:
A traditional kimono for kids and adults will be provided. The staff will be assisting and teaching you how to properly put it on. Girls and ladies will be given a hairstyle suitable for their kimonos.
A samurai hakama or ninja costume will also be provided should the kids prefer.
A photography session will be held while the whole family poses for pictures in our traditional Japanese tatami rooms and other backdrops on the property.
This experience is adjusted for younger participants to enjoy!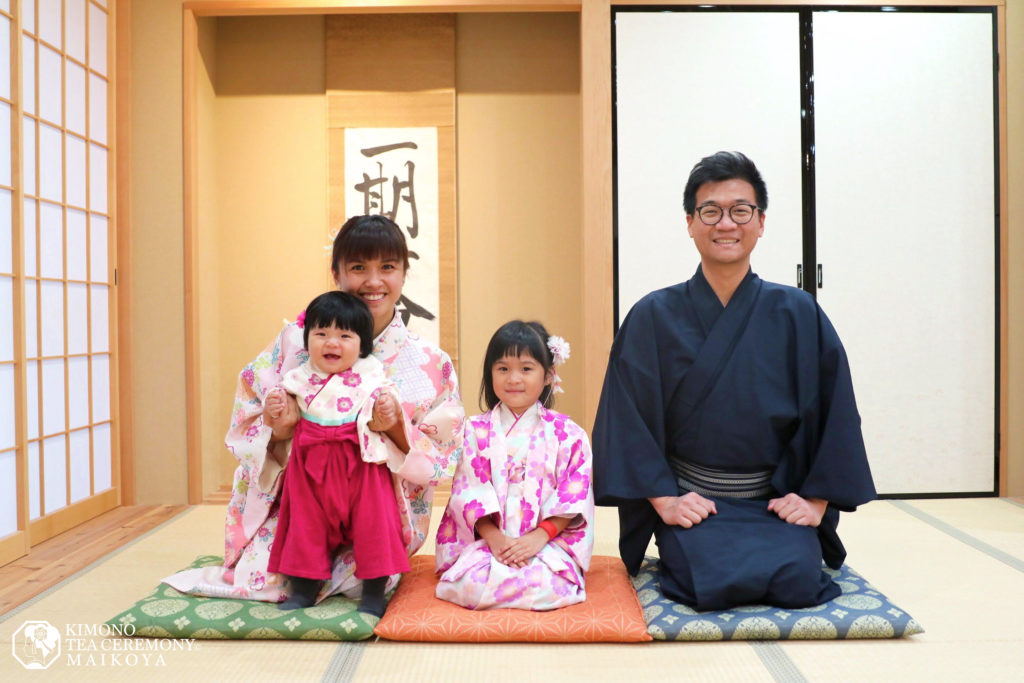 ---

Traditional kimonos for the whole family
We provide a variety of sizes and styles for kimonos, suitable for everyone in the family! Kids can also wear other local costumes such as the samurai hakama or the ninja uniform if they prefer.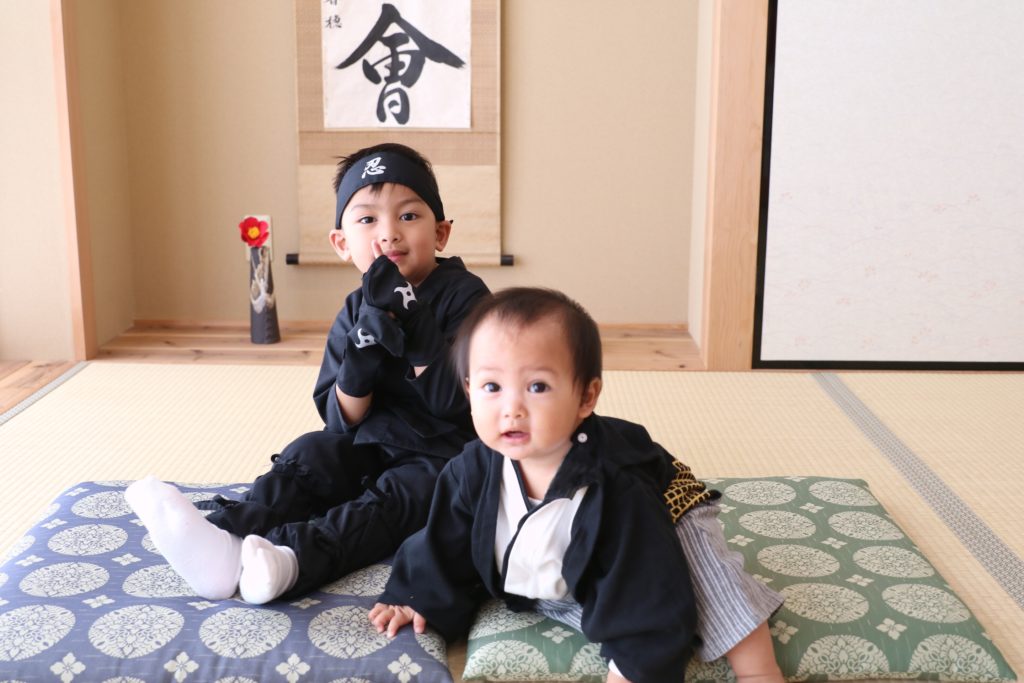 ---
PRICE
¥4000
Please note that this activity requires at least 3 participants including one child to reserve this activity.
For inquiries, contact us at info@mai-ko.com
Learn Japanese culture with all of your senses – especially your sense of wonder!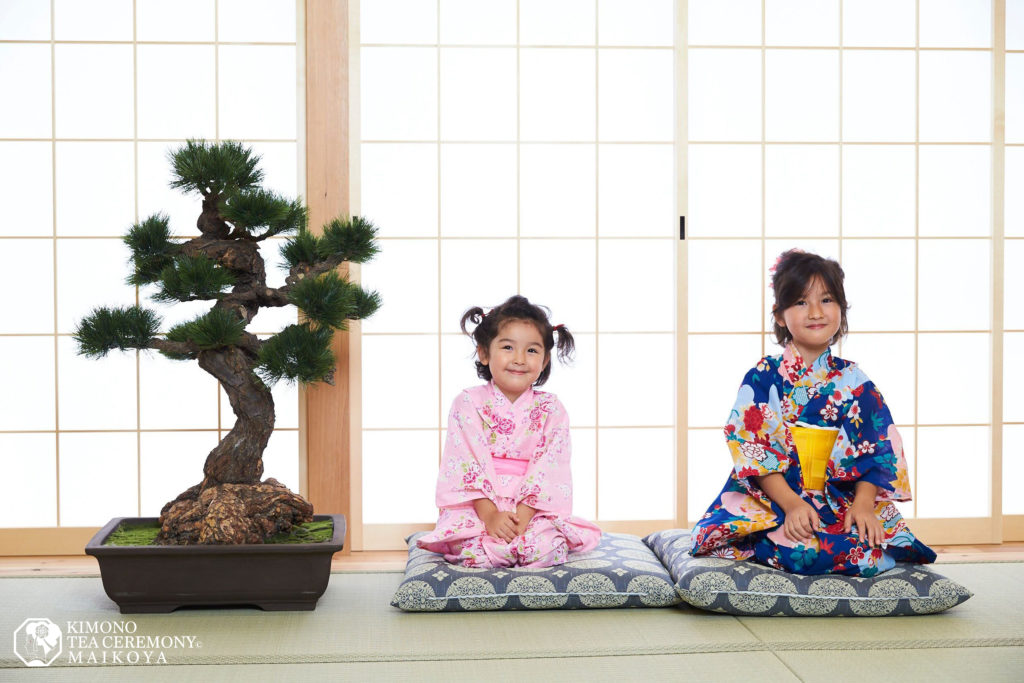 What can you expect during the experience?
This package is meant to accommodate children and to make it fun and enjoyable for the whole family! You will be wearing a traditional kimono and our staff will assist you. We'll also explain how to properly wear it and what to avoid – like wearing the left side over the right to avoid bad luck and superstition.
Girls and ladies will have their hair styled to match their kimonos. Kids may also choose to wear a samurai hakama or ninja outfit if they prefer.
You'll be having plenty of opportunities to have your photographs taken individually and as a family in our many traditional Japanese settings! We will also provide accessories to make your photos more fun – paper umbrellas, and paper fans to name a few.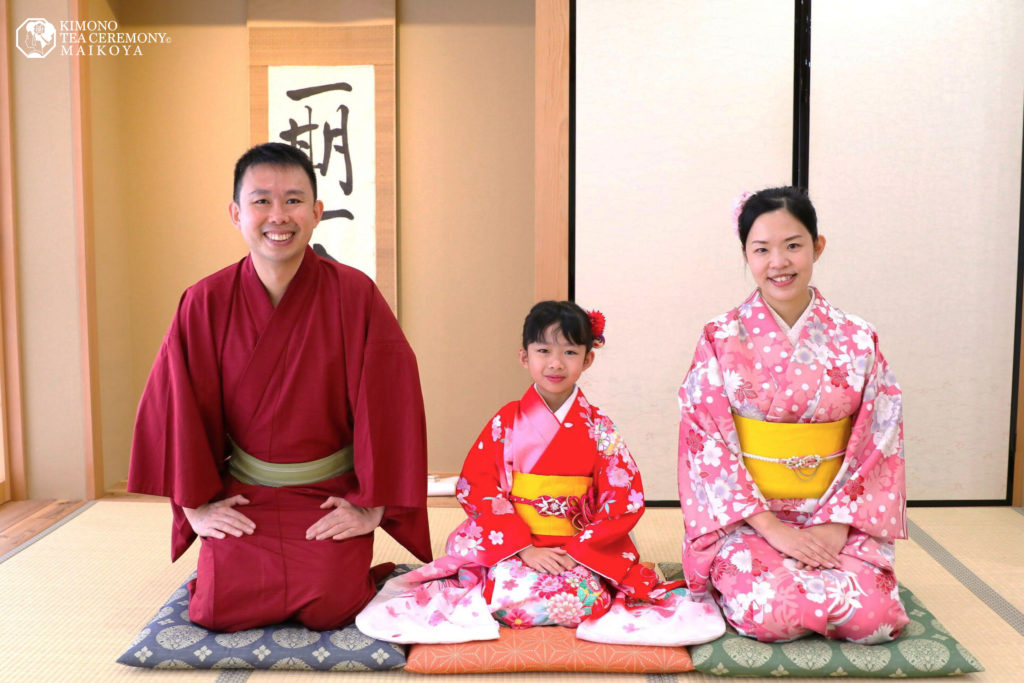 Looking to a more fulfilling experience with us? Check out "Tea Ceremony and Kimono for Kids and Families in Osaka"! This package is very similar but with an additional tea ceremony that's shortened for kids.
FAQs
How old are the children who can join?
We do have an age limit for children who can wear our kimonos. Our kimonos are suitable for children of any age!
Do you have a minimum number of participants?
This package requires at least three people, including one child.
Can I wear a kimono if I'm pregnant?
You can wear a kimono if you are in your first or second trimester. It may become uncomfortable if you are too far along.
Do you have a souvenir shop?
Yes. We provide matcha tea, tea ceremony sets, calligraphy sets, and much more available.
Do I need to book in advance?
We recommend booking with us in advance so you don't have to wait in line, especially during peak seasons in early April and mid-November. This is also cheaper and more convenient.

Looking for more workshops? Check out our other experiences in Osaka!
Ninja Cooking Class For Kids & Families in Osaka with a Souvenir
Sweets Making & Kimono Tea Ceremony in OSAKA
PRIVATE Japanese Origami (Paper Folding) Workshop Osaka
Kimono Tea Ceremony for Groups Osaka