Kimono Tea Ceremony for Groups Kyoto Maikoya
Price
▶
The above is the unit price for 11 people. The fee for 10 people or fewer is 63,000 yen per group.
At Maikoya we can accommodate a group of up to 50 people. For larger groups we may be able to provide a solution as well since we train many tea ceremony specialists. Please kindly note that we allow our guests to perform the hands on tea making and serving activity rather than just demonstrating it, so it is a pure authentic ritual that your group members will cherish and remember for the rest of their lives.
*** This event can be reserved for 11 and more people.
*** *Children under 7 can not enter the tea ceremony venue. If you have a child under 6 in your party, you can not make the reservation for this experience.
It is ideal to wear a kimono during the traditional tea ceremony. The best thing at Maikoya is that you can dress up and enjoy the ceremony in an authentic tea ceremony room without leaving our facility. We are the only place in Kyoto where a group of any size can get engage in various cultural activities, including tea ceremony, in a traditional setting.
This activity involves
Kimono wearing (optional, not all group members have to wear it)
Explanation of the tea ceremony ritual and its cultural importance in Japan
Performing the activity lead by a tea master
Enjoying Japanese sweets served during the ceremony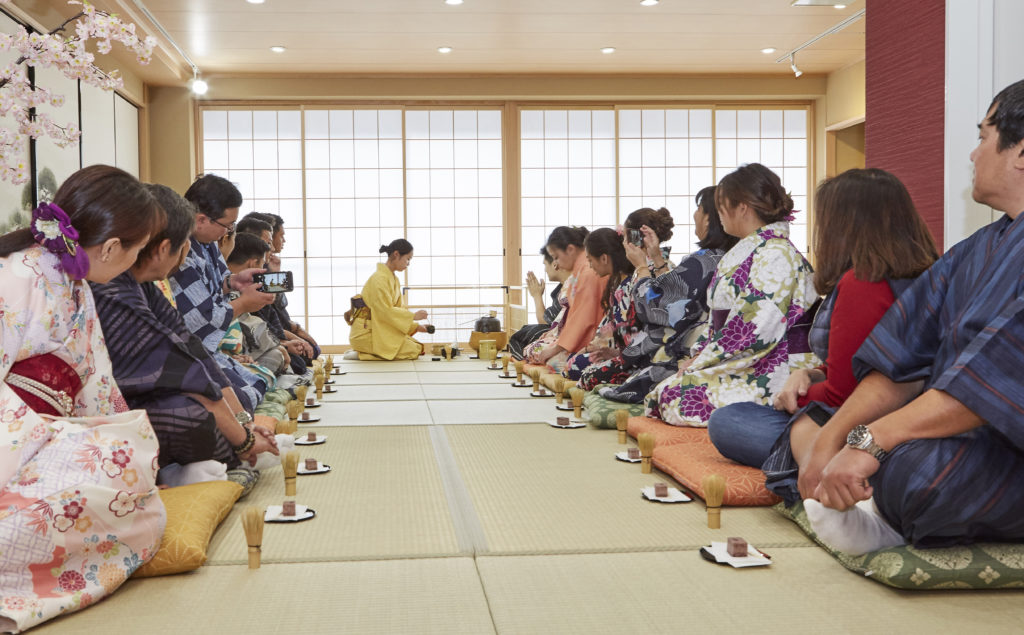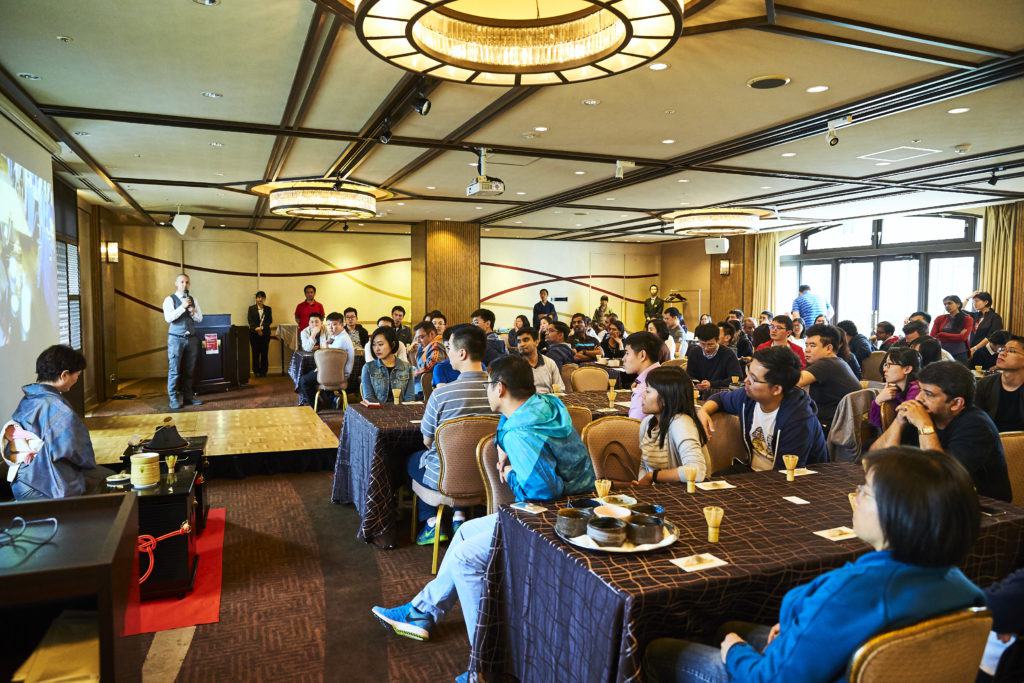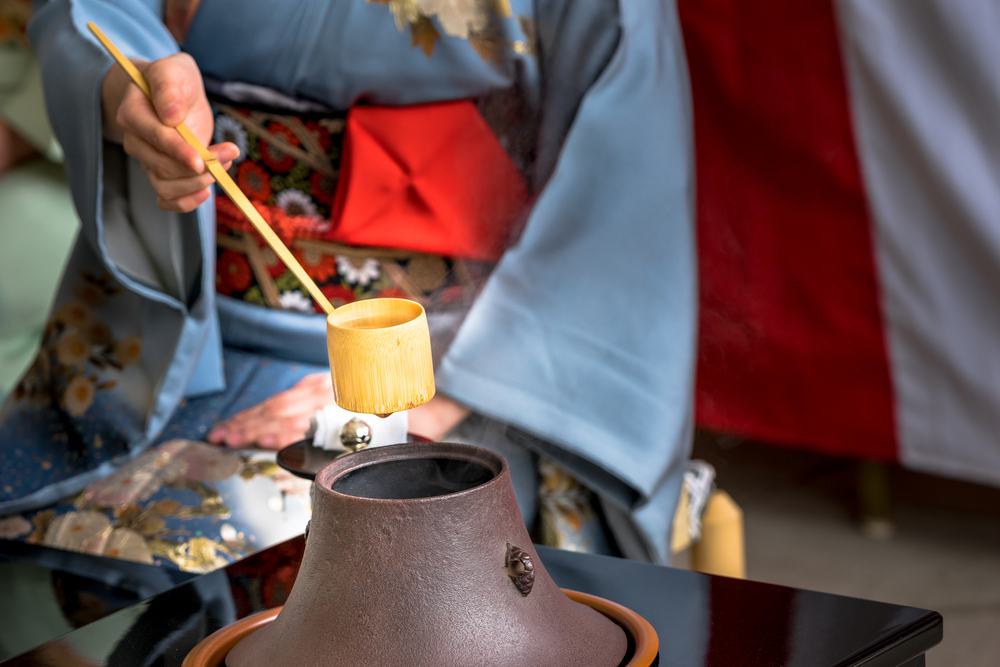 NOTE
Instead of sitting on the floor, we also give you an option to do the tea ceremony performed by sitting on a chair (It is called Ryurei-shiki in Japanese). Please mention the number of people who will need chairs when booking. You will see a box titled "order notes."
*** This event can be reserved for 10 and more people.
Review
Based on 12 reviews