Japanese sweets making and Tea Ceremony in Osaka
Price
▶
Minimum of 10 participants needed to reserve for this experience.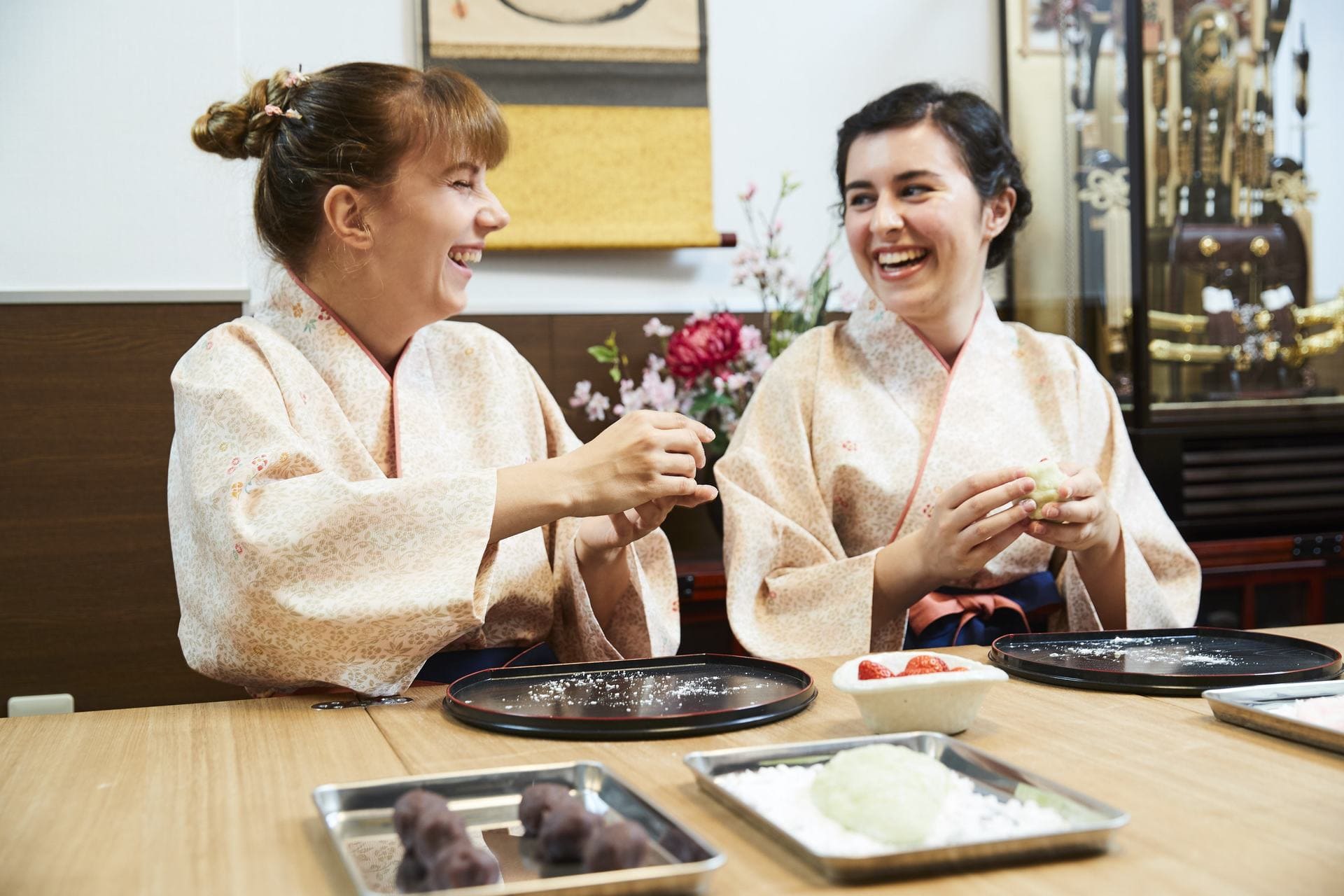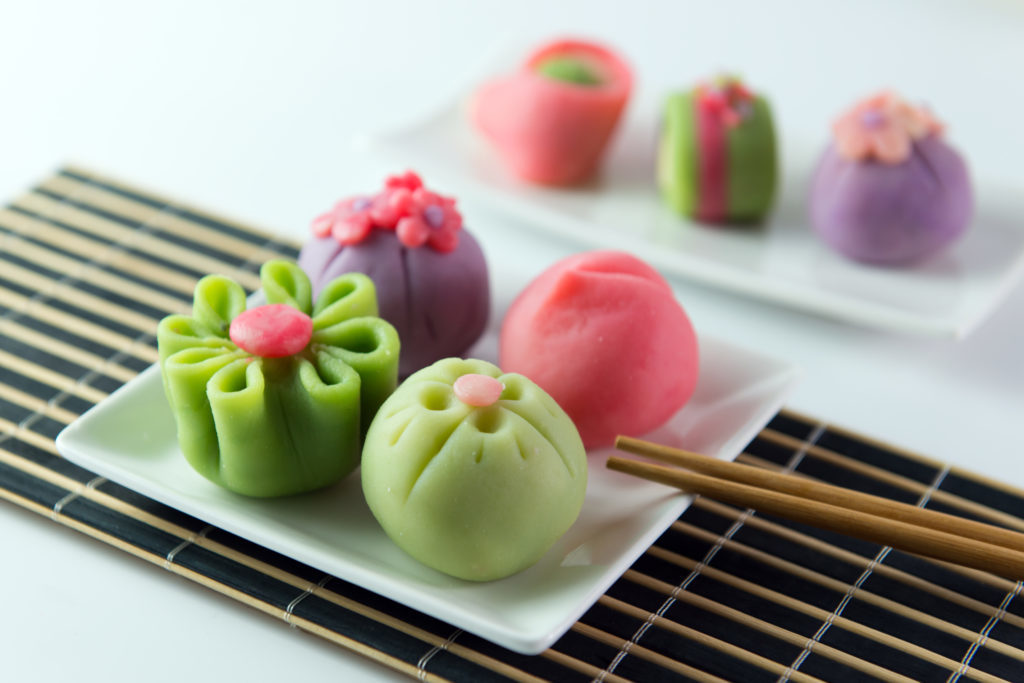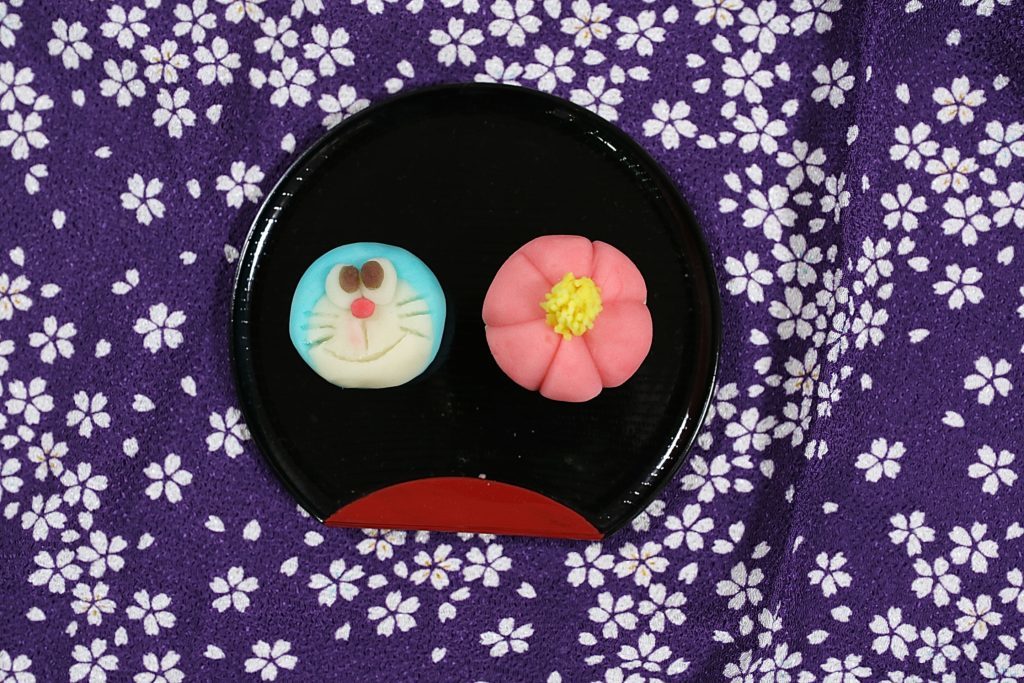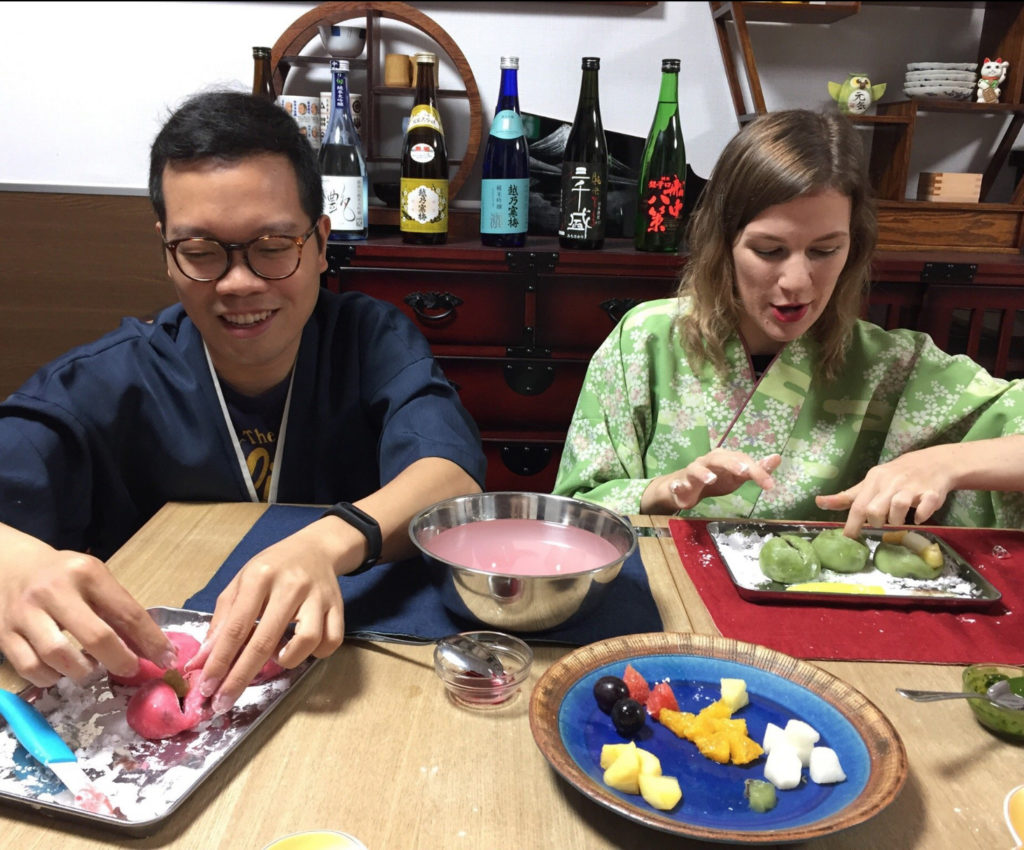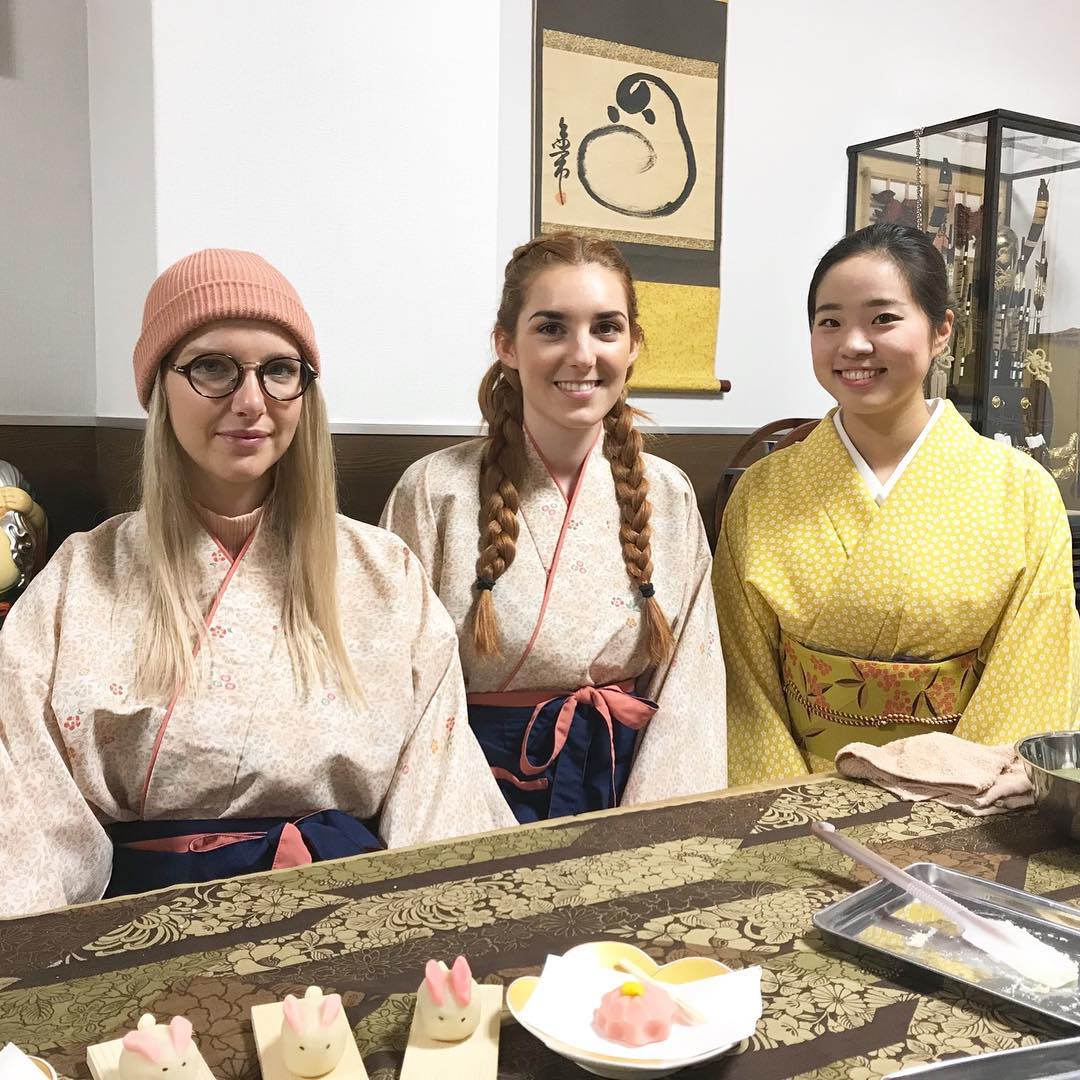 Wagashi making & Tea ceremony. You will make a Japanese confectionery and Green tea. You can experience the tea ceremony with the confectionery you made.
Japanese sweets making experience in Osaka. This course consists of
A) Japanese seasonal confectionery making
B) Green Tea
C) Tea Ceremony – You can eat the confectionery that you made
And Have Lots Of Fun!
In this workshop, you will taste the green matcha tea and eat unique Japanese sweets specifically made to match the tea's flavor. All workshops will be in English and will last around 90 minutes in a traditionally decorated room. This is a once in a lifetime event to experience an activity that has been practiced for hundreds of years.You will not only enjoy the calming tea ceremony activity but also get a hands on experience of Japanese cooking and Japanese sweets making. What is best, Japanese sweets change season to season, so, you are likely to have a very unique cultural activity for sure.
In this workshop, a qualified instructor will walk you through step by step of a customary Japanese meal. There are a range of different cooking courses for you to choose from, including lunch, dinner and confectionery classes. The last one is very unique as Japanese desserts have a distinctive flavor as the history of cooking in Japan didn't include processed sugar till only a few hundred years ago. You will learn even more about the flavors of Japan, as well as the range of utensils used and explanation of the techniques required, while cooking a great meal as well!
The Japanese Cooking Workshop provides you will a once in a life time experience: learning traditional Japanese dishes from local cooks in Japan! Osaka is considered the food capital in Japan and there are many appetizing dishes from the area for you to try. Not only will you get to eat this delicious food, but learn how to make it yourself so you can make a feast back at home!
What can you expect in this Tea Ceremony Workshop? We show off cultural activities with a difference!

A friendly host will explain the correct etiquette and symbolism for this ceremony
Try traditional food and drink given during this ritual
Held in a traditional Japanese room with beautiful historic decor
Opportunities for taking photographs will be highlighted throughout.
Your workshop will include:

An introduction to Japanese sweets making and basic information about wagashi
This is taught by a friendly instructor who speaks English
The instructor is a professional who has had years of training in the Japanese Tea Ceremony
You will be encouraged to try traditional green matcha tea and Japanese styled sweets
Only traditional tea ceremony utensils will be used
Relax in a classroom decorated in traditional Japanese décor and architecture
Explanations of the ceremony's history and technique will be explained described
Located in the Maikoya Osaka building in central Osaka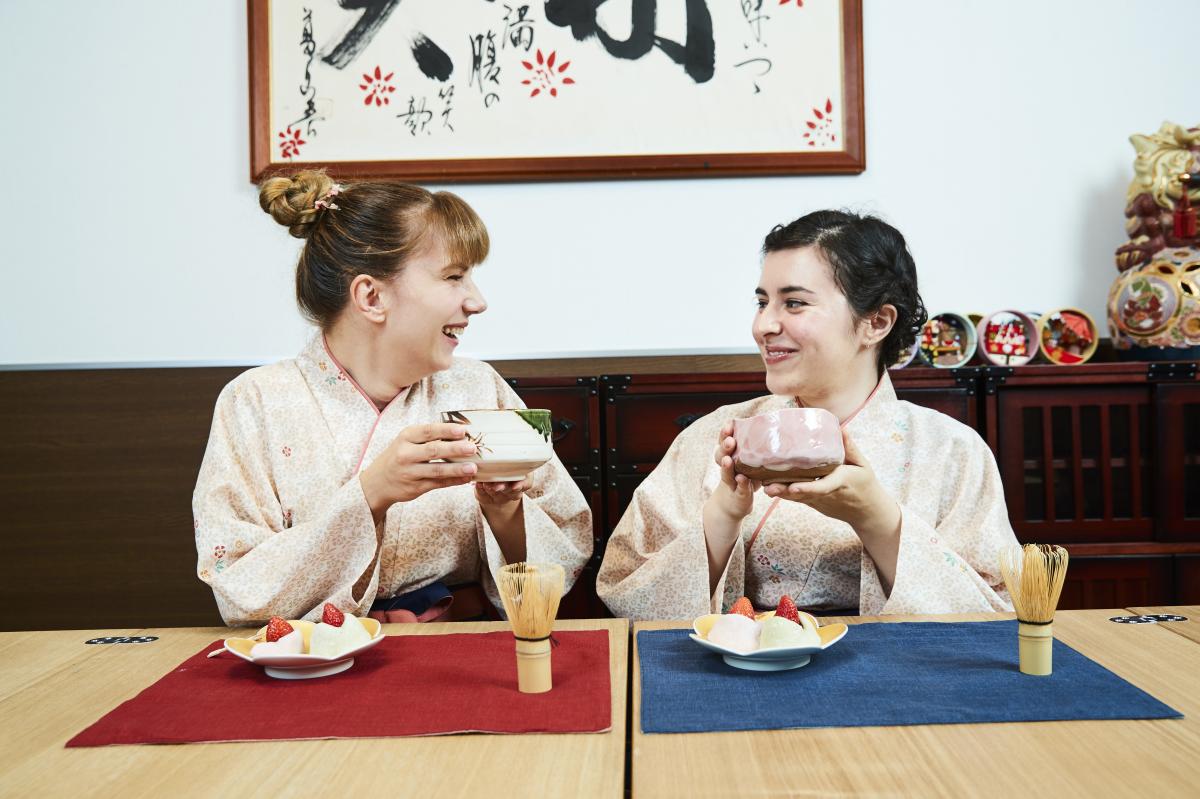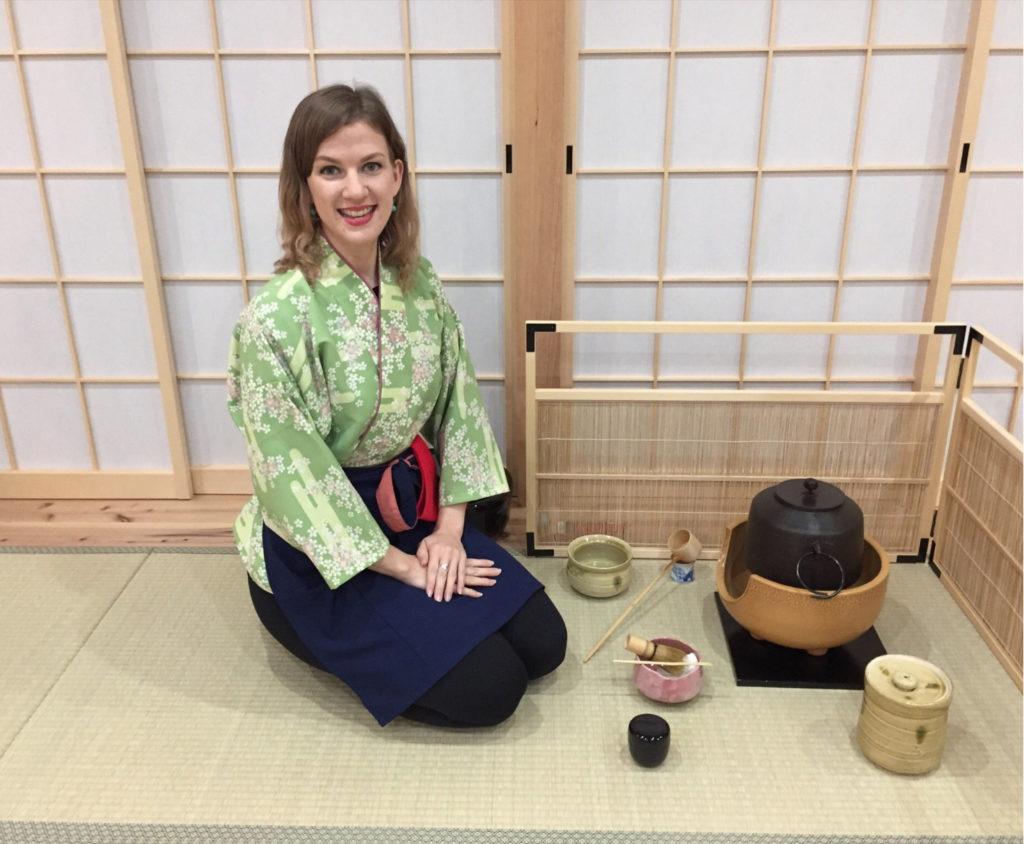 HIGHLIGHTS
*Try a diverse range of ingredients and flavours unique to Japan
*A friendly host will explain and demonstrate correct cooking techniques
*Opportunities for taking photographs will be highlighted throughout
NOTE
Instead of sitting on the floor, we also give you an option to do the tea ceremony performed by sitting on a chair (It is called Ryurei-shiki in Japanese). Please mention the number of people who will need chairs when booking. You will see a box titled "order notes."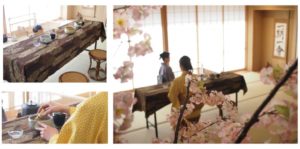 Learn Japanese culture with all of your senses – especially your your own of wonder!
Book today!
Children are welcome for this course, however since there will be something dangerous such as hot stoves and sharp knives in a kitchen room, they must be given strict parental supervision.
Please let us know if you have any food allergies, Halal, vegan or vegetarian preferences.
Children must be accompanied by an adult
Adult pricing applies to all travelers