Online Tea Ceremony 10 lesson pack
Price
▶
Another 10% OFF for 10 or more people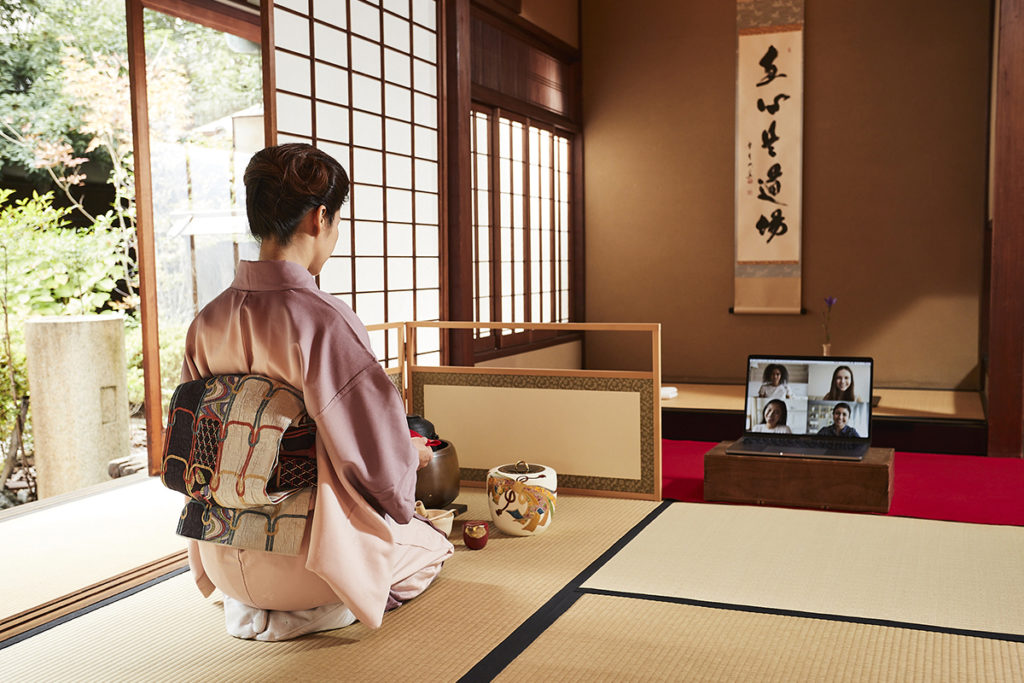 Tea Ceremony Lesson Online by Maikoya
This is a beginner's course where you can learn the tea ceremony 10 times according to your schedule.
Please enjoy this virtual experience, gain insights into perfect tea making and uncover hidden meanings in this ancient tradition with our expert instructor.
Just one click is enough to reserve – enjoy this lovely lessons as early as tomorrow!
You can have your own Tea gathering by yourself!
And also you are able to deepen your knowledge of the Japanese more!!
Via ZOOM, escape from the daily routine for around 45 minutes to our online tea ceremony.
It all unfolds as our kimono-clad teacher greets you from our traditional tearoom. Relax, enjoy and take on board this unforgettable experience, particularly ideal to any tea lovers or Japanophiles among you.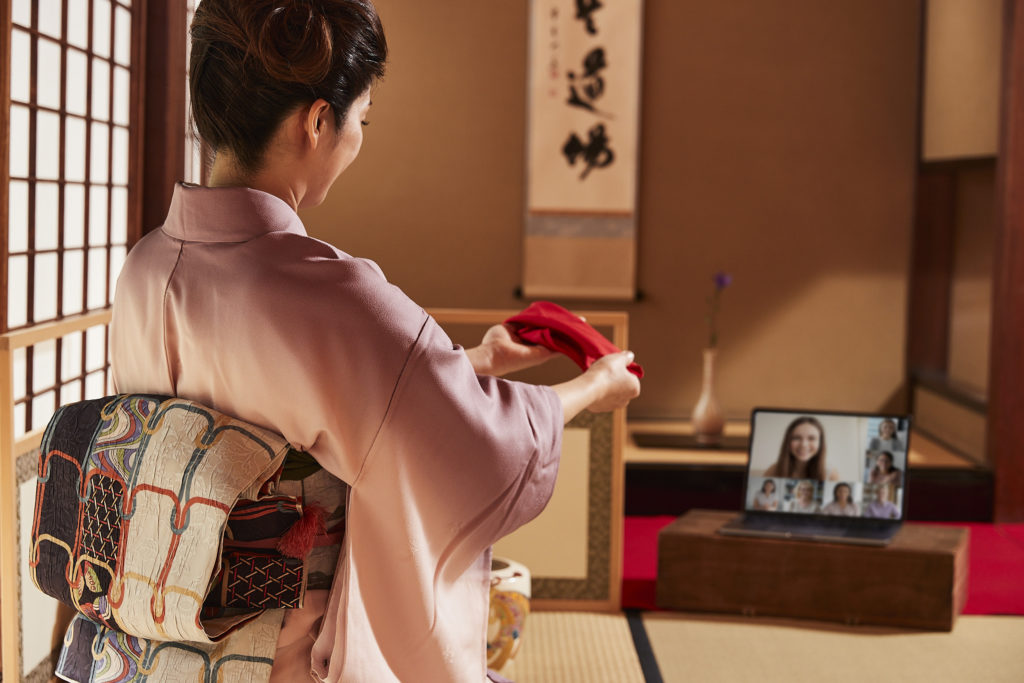 The package includes:
Today's Zen Word
Small lecture for the Japanese tea ceremony
Practice the procedure
Rikyu's 7 rules
Explanation of the tea ceremony tradition and concepts
Demonstration of the traditional tea ceremony
Practice how to hold and drink from the tea bowl
Q&A
---

How to Book our Online Tea Ceremony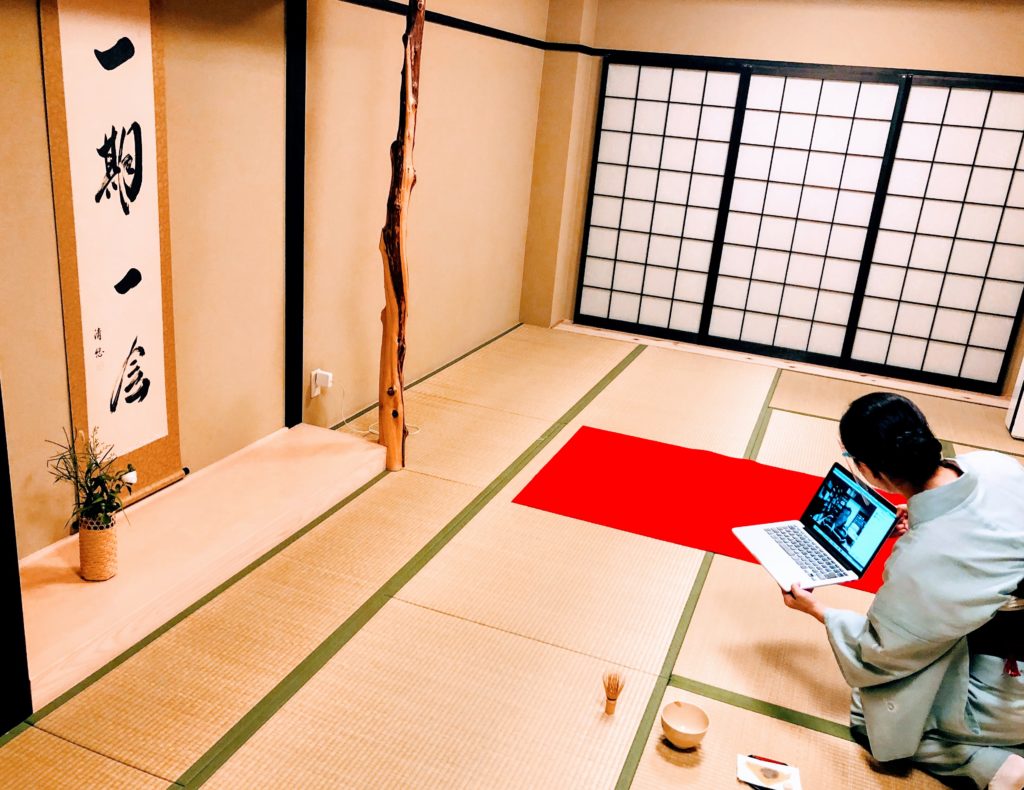 Step 1: Please reserve via this page. Then choose a date and time for your first class. We will send you a confirmation email.
Step 2: We will email you a link to the online video call 24 hours prior to your meeting. Just click on the link at your reserved time slot and enjoy the experience!
Step 3: Please let us know by e-mail the dates and times of the 2nd to 10th classes.
Or send us an email at info@mai-ko.com with the title: Online Reservation. We get back to you within 12 hours.
* Please always reserve at least 24 hours in advance.
* Feel free to share the zoom link with immediate friends and family but not publicly.
* We ask for your cooperation in refraining from recording the zoom session in full.
(Partial recording is acceptable.)
---

Notes on Reserving Your Tea Ceremony Online
Reservable time slots are Japanese Standard Time
(use https://www.thetimezoneconverter.com to work out the best time for your location). 
Please join the meeting using a device with a video camera and microphone
(iPhone, MacBook, Airbook, webcam, etc.).
PRICE
10 Lessons ¥25,000 / person
*for adhoc inquiries info@mai-ko.com
Recommended Tools and Ingredients for Participants (OPTIONAL)
Preparing the following is ideal but if you don't have them to hand, worry not.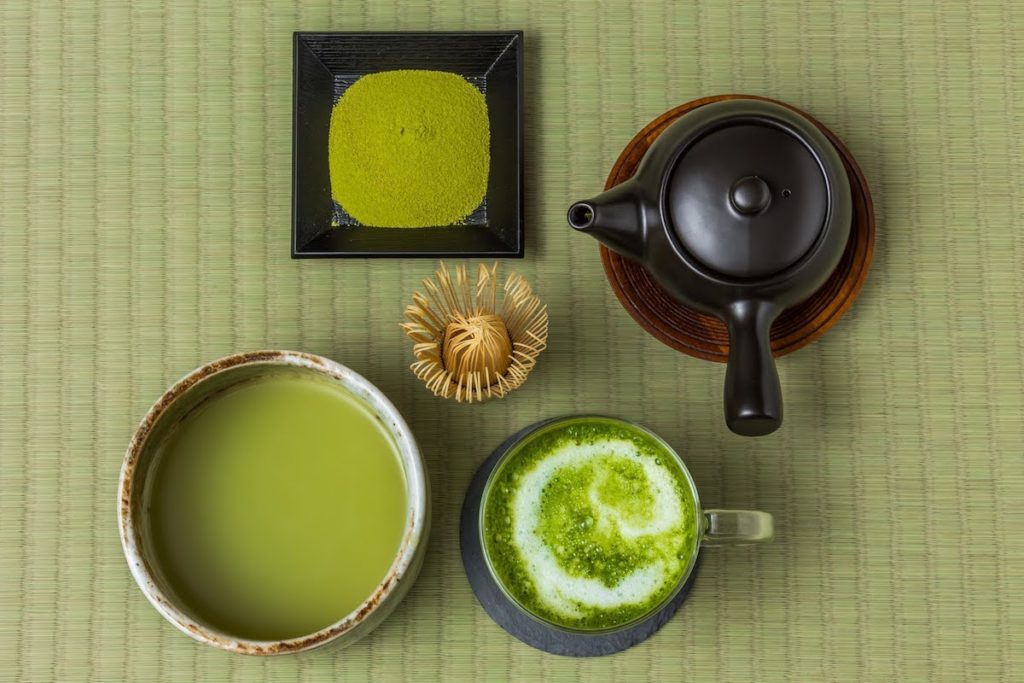 The teacher will make all arrangements accordingly.
A tea bowl. Or, if you have no tea bowl available, simply use a bowl from your kitchen
8-20 cm in diameter (any medium-sized bowl is OK)
Hot water in a thermos flask or container
Matcha powder OR any teabag – including regular black teabags
Anything sweet (e.g. a small dessert, cookie) on a small plate
A handkerchief
---
Please kindly note that
Maikoya was one of the pioneering institutions in Japan to provide online cultural experiences that have attracted media coverage
Maikoya is the largest experience provider of its kind in Japan, with branches in three major cities and catering to over 100,000 guests
Maikoya is the ONLY three-time consecutive TripAdvisor Travelers' Choice winner in its category in Japan
Maikoya is the only traditional tea ceremony venue in Japan to have earned over 2500 five-star reviews on Google and other platforms
---
Watch a sample video about our online experence
User Voice
"I was given a tea ceremony experience from Kyoto Maikoya as a gift from a friend in August. As someone who has been fascinated by the traditional Japanese arts and ways for all of my adult life I found it a most authentic experience, even though I was in Australia and we participated via zoom.  The tea master was gracious and generous, ensuring that I understood the significance of each step of the ceremony.  Though her English was most understandable, a translator was handy if required. The tea room was beautifully appointed and I felt welcomed into that space even though it was a virtual encounter. A very satisfying experience. I would not hesitate to recommend Kyoto Maikoya."
M. Johnson, MD Victoria, Australia
Review
Based on 12 reviews