Cancellation and refund policy
No cancellation fee, cancel any time
Click button below to make a payment.
PRIVATE Osaka 1 Daily Tour for Families with Kids (1)
This is a private tour
For families with kids who are visiting Osaka, the tour should be different. This family tour is a great way to see and visit Osaka Aquarium, Legloand and Kids Plaza in one day. This tour is ideal for families with children. We will use public transportation or taxi/tourbus.
Osaka 1 Daily Tour for Families with Kids – Itinerary
-Osaka Aquarium Kaiyukan
-Legoland Kaiyukan
-Osaka Kids Plaza
-Dotonbori arcade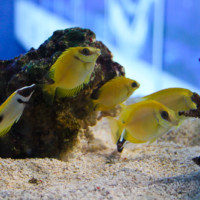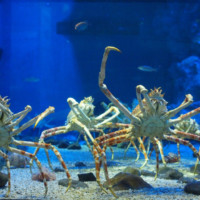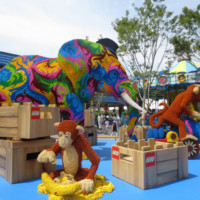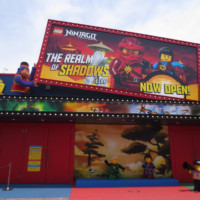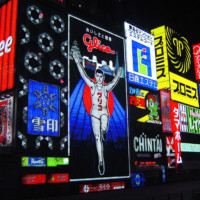 Osaka Tours are available on a daily basis.
Osaka tours are guided by government licenced and certificated tour guides in Osaka.
Osaka Tours usually departs from Maikoya Osaka at 10am in the morning.
Osaka Tours usually returns to Maikoya Osaka at 6pm in the evening
Osaka Tours had an additional cost of ¥400000 if a private van is needed. Osaka Tours had an additional cost of ¥900000 if a tour bus is needed.
Osaka Tours can be adjusted based on your specific needs and desires.
Osaka Tours participants are allowed to keep their belongings at Maikoya Osaka (Depends on the group size)
Osaka tour itineraries may slighly change based on the we
Maps

Organizer




MAIKOYA

---

Address: 1 Chome-22-7 Shinmachi, Nishi Ward, Osaka, Osaka Prefecture 550-0013

---

Phone: 06-6556-6257

---

Book online and get your voucher via email instantly!

Maikoya Osaka offers unique cultural experiences where visitors can engage in various cultural activities such as the traditional tea ceremony, Japanese calligraphy, origami, kimono dressing and much more. Maikoya Osaka is the only place in Japan where visitors can meet and chat with a maiko in training anytime of the year.

Learning about a country through cultural workshops and activities will give you a better understanding of our intricate history, valued social principals and holistic way of life. By learning about Japan and its people through activities and lessons such as tea ceremony, kimono dressing, Japanese cooking and the life of a samurai, you will be immersed in different perspectives and approaches that are unique to this country. Maikoya offers you opportunities to understand this culture through local instructors and guides. There is no better way to learn about a new place from the viewpoints of those who grew up and live in this amazing country. What better way to spend a day than learning a traditional, beautiful new activity with a knowledgeable tutor in a picturesque setting? You wouldn't find friendlier people to help you experience Japan in all its splendor. *** Please let us know if you have any food allergies, Halal, vegan or vegetarian preferences.

Frequently Asked Questions FAQ

1- Do you accept walk-ins? For tea ceremony, kimono experience, calligraphy and the samurai experience we accept walk ins. However, there is a possibility that you may need to wait sometime to be served if you show up without any reservation. So, we kindly recommend reserving in advance.

2-Do you have kimonos for kids? Yes, we do have small size kimonos for kids. Just let us know the age/height of your child in advance.

3- Can I walk outside wearing the kimono for the rest of the day? This depends on the season.Some seasons we allow the customers to walk outside and take pictures. We have the kimono rental option, for a small additional fee you can stroll the streets of Osaka or visit Osaka castle by wearing a kimono for the rest of the day.

4- Do you provide any hairdo services? Yes (for females), we will make sure you look your best and your hair matches the traditional kimono style.

5- How far is your location from the Dotonbori area? How far is your location from Umeda? It is about 18-minute walk or 6-minute taxi ride from Dotonbori. It is about 10-minute train ride or a 15-minute taxi ride from Umeda.

6- Do you hold your activities in a Japanese house? I want to see inside of a Japanese house. Yes. You have to take your shoes off to get in and all the rooms have the interior like a traditional Japanese house.

7- Do you have discounts if I want to experience multiple events at once?. For individuals we usually can't offer any discount as we need to prepare for each activity in advance. For groups more than 4, who want to experience multiple activities, please drop us a message with the subject title multiple activities for groups.

8- Do you only show activities or you explain the meanings, symbols etc?. We are the only place that is supervised by college professors and and focus on cross-cultural awareness. Our experiences are lots of fun and also quite educational.

9- Do you have a souvenir shop where I can get matcha tea, tea ceremony set, calligraphy set, replica swords etc. to remember my experience?. Yes, we have a gift shop on the first floor.

Call Maikoya: 06-6556-6257