PRIVATE Osaka Walking Tour Itinerary
Price
▶
Another 10% OFF for 10 or more people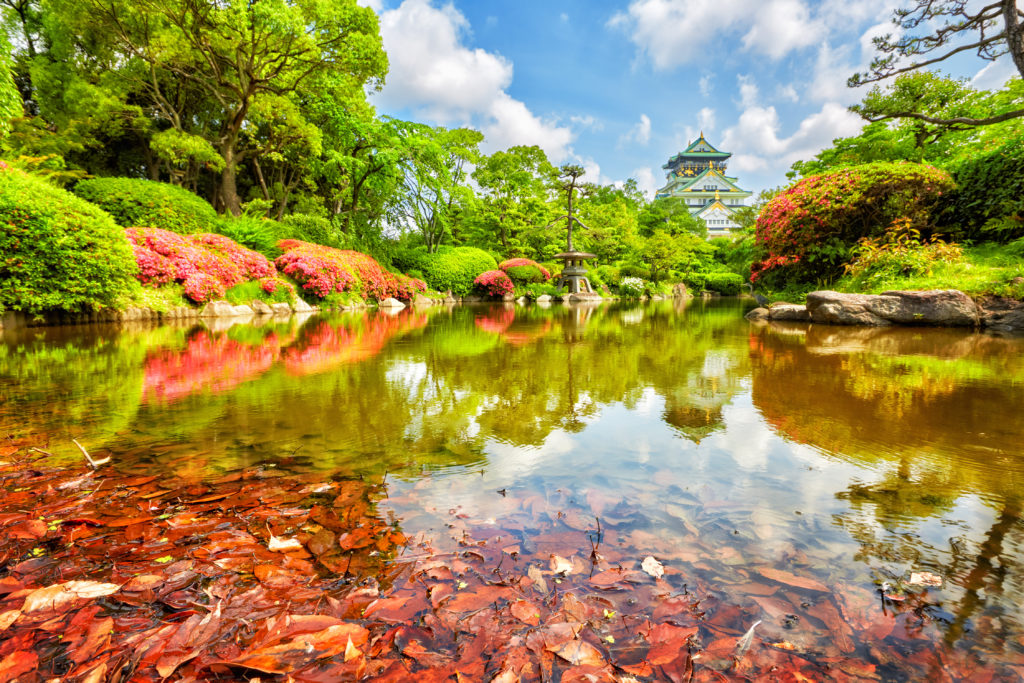 This is a private tour
Walking is the best way to discover Osaka when it is hot, cold, or rainy outside. Osaka walking tour is a great way to see Osaka Castle, Dotonbori and Shinsaibashi on foot and blend in with the locals. This tour is ideal for first time visitors in Osaka You will mostly walk. You will take a train once. Don't bring a bag and wear comfortable shoes
We prepared several tour itineraries which may be helpful for you, if you are planning to visit some of popular tourist spots in Kyoto and Osaka. Please use the following time schedules necessary for moving from place to place and also for staying at each spot as references to your plan.
Of course we can arrange many other plans if you tell us your preferences in advance.
As professional local tour guides, we will take care of everything you want to do here in Japan, with lots of smile and hospitality!
1 Day Osaka Walking Tour Itineraries
Itinerary A Sky Building – Shinsekai course
Osaka Station

  

9:00
Umeda Skybuilding

 

9:20 – 10:20

  

Osaka Castle 11:00 – 12:30

  

Lunch 12:30 – 13:30

Shitennouji -Temple : 13:30 – 14:30
Osaka Museum of History 

  

15:00 – 16:30

   

Tsutennkaku & 

Shinsekai 17:00 – 18:00

    

Dinner 18:00 – 19:00
Itinerary B Sky Building – Dotonbori course
Osaka Station 

  

9:00 

Umeda Skybuilding 9:20 – 10:20

Osaka Castle 11:00 – 12:30

Lunch – 13:30

Osaka Museum of History 

 

13:30 – 14:30

 

        

   

 

Kuromon-Ichiba 15:00 – 15:30

Doguya-suji 15:30 – 16:00

Hozenji Yokotyo 16:00 – 16:30

Dotonbori 16:30 – 17:00

Shopping and Dinner 

  

17:00 – 19:00
Tsutenkaku tower is regarded as the symbol of Osaka, with its resemblance to Eiffel
Tower in Paris.  It's also famous as the place where the wooden sculpture of a lovely god called Billiken is exhibited.  Today many people visit here to scratch the sole of this unique god's feet and laugh, for this is said to bring happiness and fortune to people.
Shinsaibasi-suji is a roofed street stretching about 600 meters in the south center of  Osaka, lined with more than 180 fashionable shops and upscale restaurants. 
The street is always packed with many people from all over the world, strolling and speaking varieties of languages, while taking pictures of themselves standing in front of their favorite places. Free Wi-Fi is available. Connection methods and shop information are provided in 4 different languages; English, Chinese, Korean and Japanese.
Dotonbori, the area that represents and typifies the lively image of Osaka, is always the last destination of Osaka tour. Known for its famous sign displays such as a crab with moving legs, Blow Fish and Glico Man, this area attracts ardent followers of Cui-daore, those who ruin themselves by extravagance in food.
Osaka Castle was once the most extravagant symbol of political power in feudal days, established by one of the most popular unifiers of Japan, Toyotomi Hideyoshi, in 1598. The present castle tower is the 3rd generation, rebuilt in 1931 through fund-raising movements conducted by concerned Osaka citizens.
Osaka Tours are available on a daily basis.
Osaka tours are guided by government licenced and certificated tour guides in Osaka.
Osaka Tours usually departs from Maikoya Osaka at 10am in the morning.
Osaka Tours usually returns to Maikoya Osaka at 6pm in the evening
Osaka Tours had an additional cost of ¥400000 if a private van is needed. Osaka Tours had an additional cost of ¥900000 if a tour bus is needed.
Osaka Tours can be adjusted based on your specific needs and desires.
Osaka Tours participants are allowed to keep their belongings at Maikoya Osaka (Depends on the group size)
Osaka tour itineraries may slighly change based on the weather and season.
Osaka Tours also provides tours without tour guides.