PREMIUM Tea Ceremony and Kaiseki Lunch in Taikoen Garden by Maikoya
Price
▶
Another 10% OFF for 10 or more people
Tea Ceremony and Kaiseki Meal in Osaka
You will have a tea ceremony in a private room and afterwards you will enjoy the traditional kaiseki meal. Kaiseki (Japanese style lunch or dinner) has been added to the Intangible Cultural Heritage list of UNESCO. It is the perfect epitome of Japanese culture where seasons, perfectionism, purity, minimalism, and respect for the guest are beautifully represented at a meal. Maikoya Osaka is proud to be the only place in Osaka to offer kaiseki meals both for lunch and dinner with the support of English speaking staff.
Menu (8~14 dishes)
Appetizers (sakizuke)
Seasonal pickles (konomono)
Japanese soup (futamono)
Fried shitake mushrooms (tempura)
Sliced tuna and salmon (sashimi, mukozuke)
Wagyu Japanese beef
Japanese sweets (wagashi)
What is Kaiseki Meal?
It is the most typical Japanese meal where 5 different types of cooking (raw, simmered, fried, grilled, boiled), 5 different tastes (salty, sour, bitter, sweet, savory) and 5 different colors (white,brown, red, yellow, green) are gorgeously presented on Japanese traditional Japanese plates.
Note: Please let us know if you have halal, vegetarian, kosher or gluten-free preferences. For those who can't eat Japanese food and also for kids we provide practical side dishes such as the fried rice and eggs shown in the picture.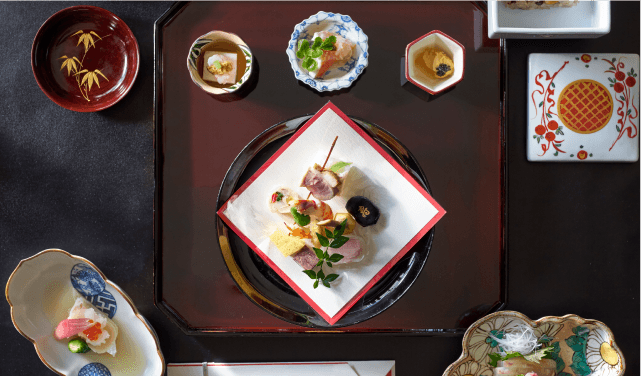 You will make a green tea (Matcha) in an ancient style Japanese tea ceremony room wearing Kimono. We are the only facility in Osaka to provide tea ceremony services on a daily basis. We are the highest ranked tea ceremony facility in Osaka. We accept walk-ins but it is better to reserve online if you don't like to wait. In this workshop, a qualified instructor will walk you through step by step of traditional tea ceremony. This is a ritual-like activity where ceremonial tea is prepared and presented to promote well-being, mindfulness and harmony. It is also called the Way of the Tea.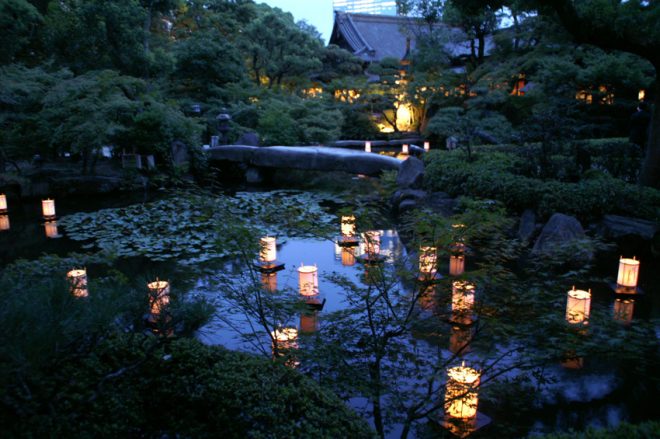 NOTE
Instead of sitting on the floor, we also give you an option to do the tea ceremony performed by sitting on a chair (It is called Ryurei-shiki in Japanese). Please mention the number of people who will need chairs when booking. You will see a box titled "order notes."
Your workshop will include:
An introduction to the Japanese tea ceremony and associated rituals
This is taught by a friendly instructor who speaks English
You will be encouraged to try traditional green matcha tea and Japanese styled sweets
Only traditional tea ceremony utensils will be used
The workshop will be taught to a small class of 6 or so people
Relax in a classroom decorated in traditional Japanese décor and architecture
Explanations of the ceremony's history and technique
Not only watching the demonstration but actually performing the ritual
Learn Japanese culture with all of your senses – especially your sense of wonder!
Minimum of 2 people needed for reservation.