Cancellation and refund policy
No cancellation fee, cancel any time
Click button below to make a payment.
PRIVATE Geisha Tea Ceremony and Geisha Performance in Kyoto GION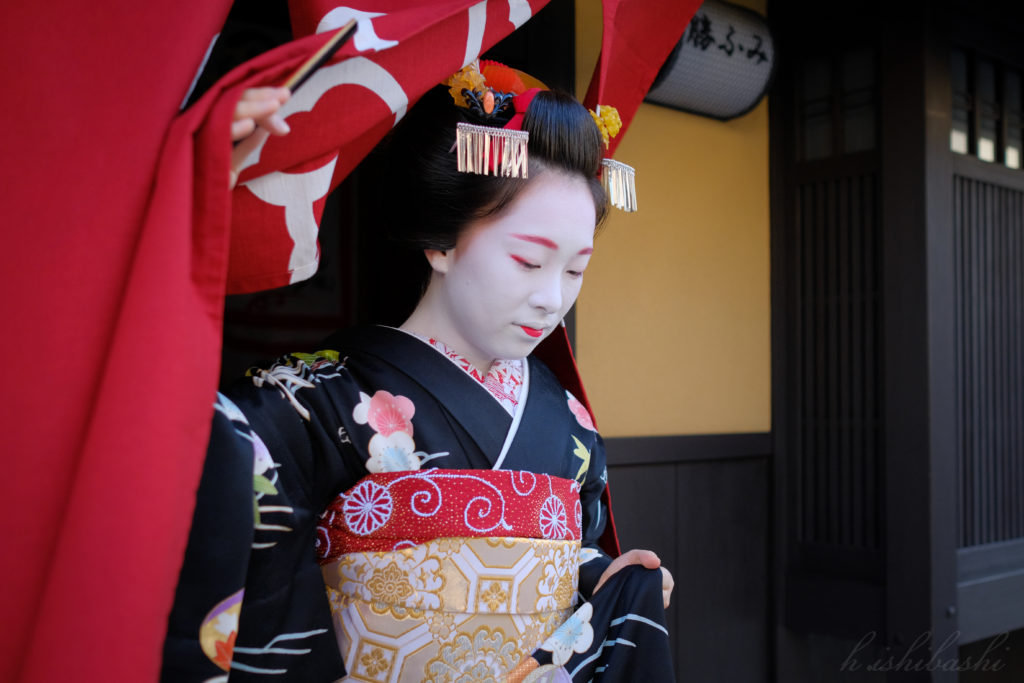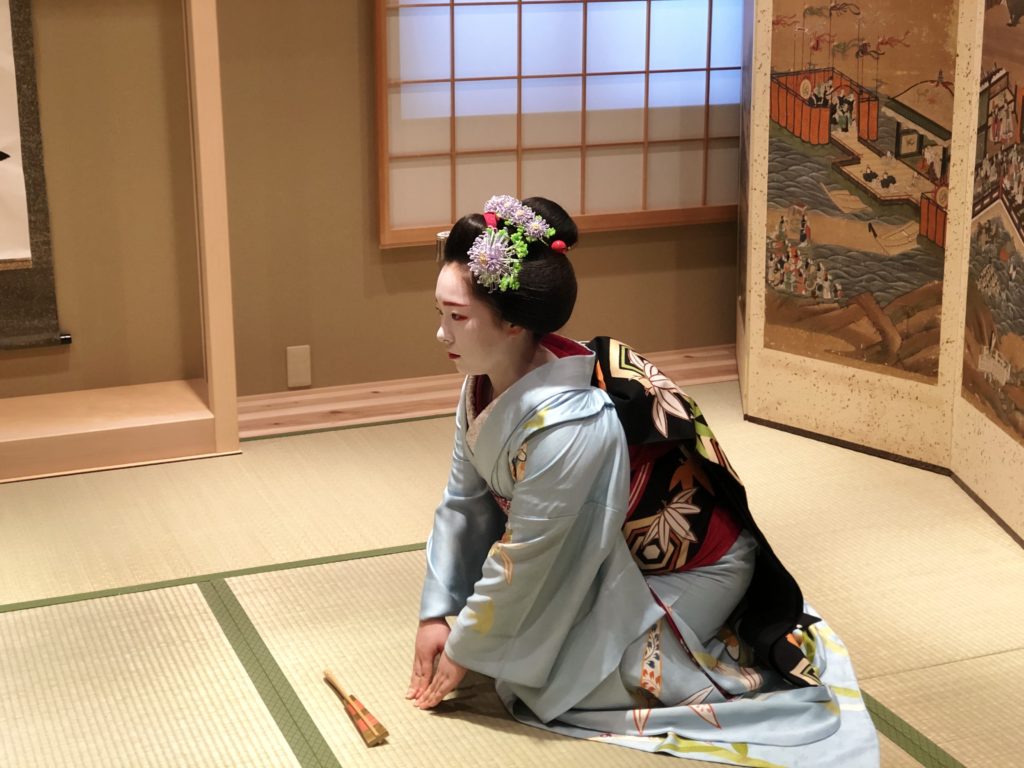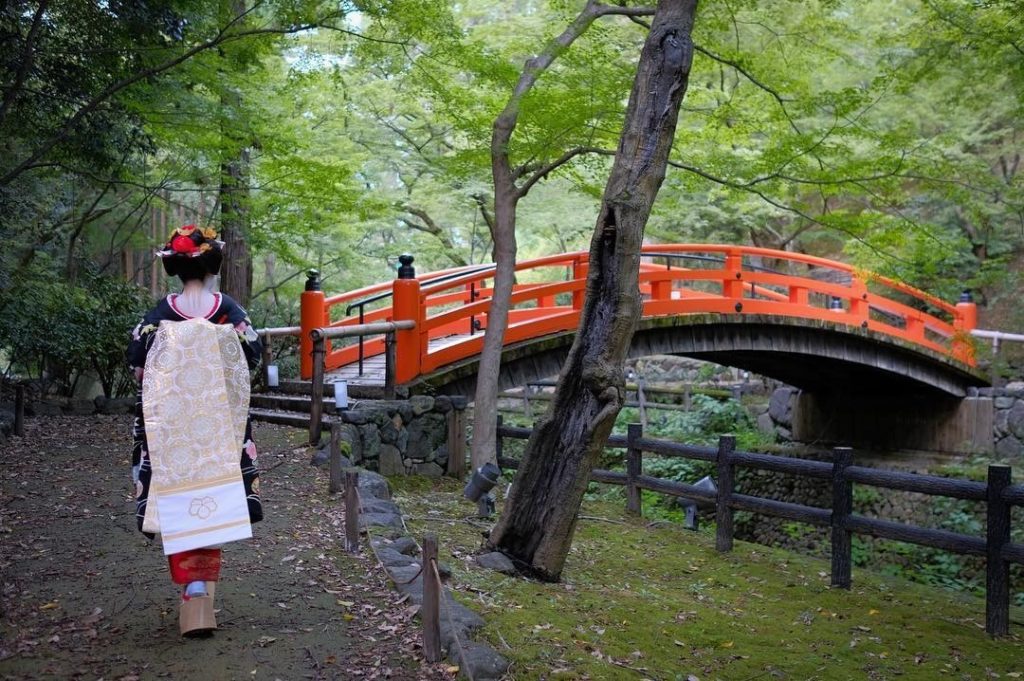 Enjoy private geisha tea ceremony in Kyoto at MAIKOYA. This is a special event joined only by you. Whether you are seeking a memorable experience in Japan or just on a honeymoon, this is a very unique experience you will remember for the rest of your life. Please don't worry about the location or communication with the geisha as our location is near the central Gion-Shijo station and our English-speaking staff will be present to interpret for you.
Geisha tea ceremony near Gion Kyoto at Maikoya. Enjoy participating in a traditional tea ceremony in a traditional tea ceremony room led by an authentic Kyoto geisha. Your tea ceremony host will be a maiko (an apprentice geisha) who will introduce you to this Japanese ritual. The geisha culture was born in Kyoto where young women, called geiko, used to serve tea to pilgrims who are visiting historic temples in Eastern Kyoto. Kimono wearing experience included. (Please show up 15 minutes before to put on Kimono)
This is a once in a lifetime geisha tea ceremony experience that includes
Tea ceremony led by a real maiko (apprentice geisha)
Actual tea ceremony participation in the same room with the geisha (not demonstration on the stage)
Making your own green tea
Wearing a traditional kimono (Please show up 15 minutes before to put on Kimono)
Trying Japanese sweets as part of the experience
Explanation of the history and the traditions of geisha and also tea ceremony
Opportunities for taking photographs with geisha and asking questions to her
Presence of an interpreter
Geisha will also perform a short dance for you
Once in a lifetime cultural experience with the combination of zen, harmony, perfectionism, Japanese hospitality, Japanese green tea and Japanese sweets
As part of their training the geisha in Kyoto learn how to conduct tea ceremony and often hold tea ceremony under sakura trees in special occasions. At MAIKOYA we want to preserve the unique geisha culture of Kyoto by holding the geisha tea ceremony sessions for locals and travelers whenever possible. Come and enjoy this once in a lifetime experience before it is sold out.
Tea ceremony no doubt is the most unique Japanese activity as it helps you understand Japanese history, values, religion, Japanese communication style and Japanese drinking culture at once. Did you know that you can enjoy tea ceremony experience more and learn more about the culture when your instructor is a geisha in training? In this workshop, a Maiko will walk you through step by step of traditional tea ceremony. This is a ritual-like activity where ceremonial tea is prepared and presented to promote well-being, mindfulness and harmony. It is also called the Way of the Tea. The tea itself is a powdered green tea and is called Matcha.
HIGHLIGHTS
You will make a green tea (Matcha) in an ancient style Japanese tea ceremony room wearing Kimono. In this workshop, a qualified instructor will walk you through step by step of traditional tea ceremony. This is a ritual-like activity where ceremonial tea is prepared and presented to promote physical and mental well-being, mindfulness and harmony. It is also called the Way of the Tea. You will learn the foundations of the zen philosophy: Wa, kei, sei, jaku, which roughly translate as harmony, respect, purity and tranquility. You will observe how your host perfectly and harmoniously use all the traditional utensils to make the perfect cup of tea in way that has been done the same for about 400 years. And, finally, you will make your own tea and enjoy Japanese traditional sweets.
Your tea ceremony experience will include:
Meeting with a geisha in a tea room
An introduction to the Japanese tea ceremony and associated rituals
This is performed by an apprentice geisha (maiko)
Wear a kimono and get your hair done (for ladies) (Please show up 15 minutes before to put on Kimono)
You will be encouraged to try traditional green matcha tea and Japanese styled sweets
Only traditional tea ceremony utensils will be used
The workshop will be taught to a small group of participants
Relax in a classroom decorated in traditional Japanese décor and architecture
Explanations of the ceremony's history and technique in simple English
Not only watching the demonstration but actually performing the ritual
If you are interested, you can ask questions to the geisha and take a picture together
We also have tea ceremony artifacts and displays with detailed explanations in English that will help you better understand the subtle meanings and the rich history behind this unique tradition
Learn Japanese culture with all of your senses – especially your sense of wonder!
Just in case if you were wondering:
You are allowed to take pictures in the tea ceremony room after the ceremony as well as the other rooms and in front of our unique backdrops
You are allowed to sit comfortably on the floor (without sitting on your knees on the tatami mat). We also provide bamboo chairs for those who prefer not to sit on the floor
We are confident that this experience will be your best souvenir from Japan. You can easily make a reservation now by choosing the best date for you. Additionally, if you'd like you can reserve a PRIVATE tea ceremony  here , or a tea ceremony session without wearing the kimono here . 
***PS: Minimum of 2 participants are needed to reserve for this event.
Please note that our cancellation policy is of 3 days before, otherwise we will charge you a cancellation fee as below.
* 50% of your total amount will be charged if you cancel from 7 to 3 days prior to your reservation date.
* 100% of your total amount will be charged if you cancel from 3 days prior to your reservation date.
Most Recent Social Media Posts
Something is wrong.

Instagram token error.
Included

Meeting with a geisha

Special geisha tea ceremony in a private room

Traditional tea ceremony

Trying Japanese sweets

Talking to geisha and taking pictures

Short dance performance by the geisha

Interpreter

Kimono wearing experience (Please show up 15 minutes before to put on Kimono)

Not Included

Transportation

Hotel pick up

Maps

Organizer




Geisha Kyoto Show & Experience Gion Maikoya

We are a cultural experience venue located in the heart of Kyoto,Gion the cultural capital of Japan. We pride ourselves on providing authenthinc experiences in Kyoto, Gion. Founded on the four main pricinples of tea ceremony (Harmony, respect, purity and tranquility) Maikoya has gained recognition among both locals and foreigners. Maikoya also recently has been selected as one of the best tea ceremony venues in Japan by Tripadvisor. Learning about a country through cultural workshops and activities will give you a better understanding of our intricate history, valued social principals and holistic way of life. By learning about Japan and its people, you will be immersed in different perspectives and approaches that are unique to this country. Maikoya Gion offers you opportunities to understand this culture through local instructors and guides. There is no better way to learn about a new place from the viewpoints of those who grew up and live in this amazing country. What better way to spend an afternoon than learning a traditional, beautiful new art form with a knowledgeable tutor in a picturesque setting? You wouldn't find friendlier people to help you experience Japan in all its splendour.

---

Our address is Japan, 桜花 ビル 3F, 576 Gionmachi Minamigawa, Higashiyama Ward, Kyoto, 605-0074

Take Exit 6 at the Gion Shijo Station 

 google map

---

Our phone number is 075-741-7554

---

Our email address is   gion@mai-ko.com

---
(
7
votes, average:
4.86
out of 5)
Loading...