Sweets Making Wagashi Cooking Experience for Groups in Tokyo
Price
▶
If booking for less than 12 people, the fee for 12 people is applicable.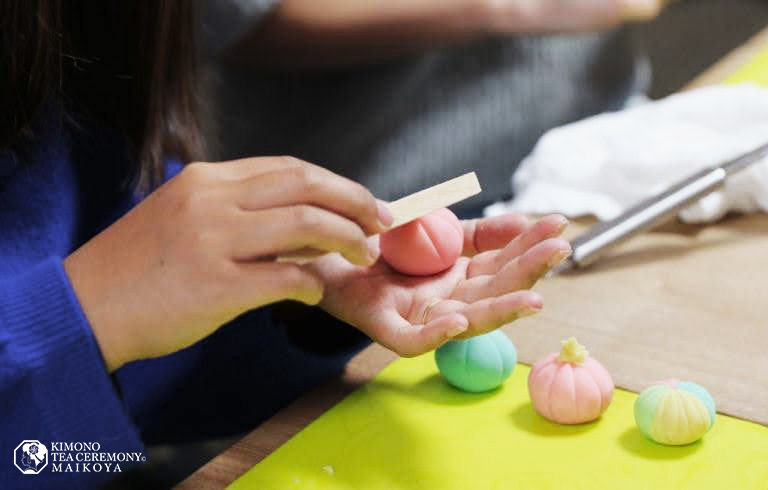 Learn how to make your own wagashi in Tokyo!
*This experience is available for groups of 12 or more. If booking for fewer than 12 people, the same fee as for 12 people is required.
*Children under 7 can not enter this venue. If you have a child under 7 in your party, you can not make the reservation for this experience.
This is just a sweets making class, our most popular cooking experience is the combo package which combines, sweets making + kimono wearing + tea ceremony.
Wagashi are traditional Japanese sweets made from rice flour and are typically filled with sweet red bean paste. Join us in our Tokyo cooking class so you can make your own beautiful (and edible) sculpted treats!
Our wagashi cooking class will introduce you to the "nekiri", a snack that is perfect for taking home as a souvenir or to enjoy with matcha during a tea ceremony.
Book with us online to reserve your class!
Wagashi Cooking Class in Tokyo
Lasts approximately 60 minutes
Workshop inclusions:
Traditional tools used in making wagashi.  

These are olds and other materials in traditional wagashi making.

Required ingredients 

Basic and seasonal ingredients for the sweets workshop will be provided. You will be using rice flour, sweet red bean paste, coloring, as well as seasonal ingredients if available.
Please let us know if you have any food-related concerns such as allergies, intolerance, as well as preferences for halal, kosher, or vegan and vegetarian diets.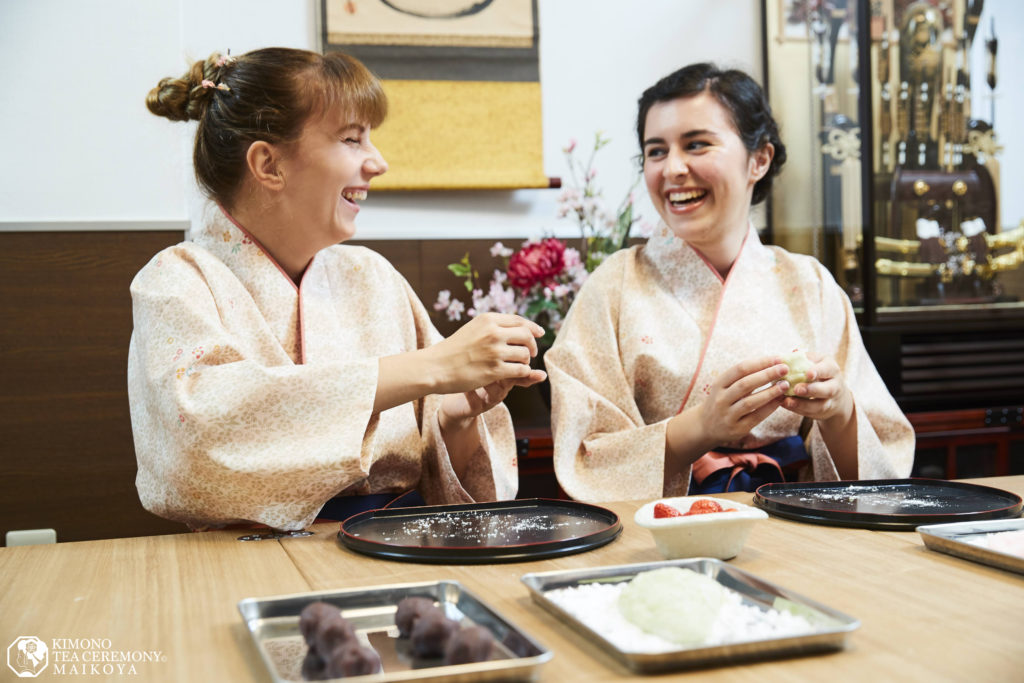 ---
You will be given an overview lesson on traditional Japanese sweets and the process of making them by an experienced instructor in English, and in Japanese, according to your preference.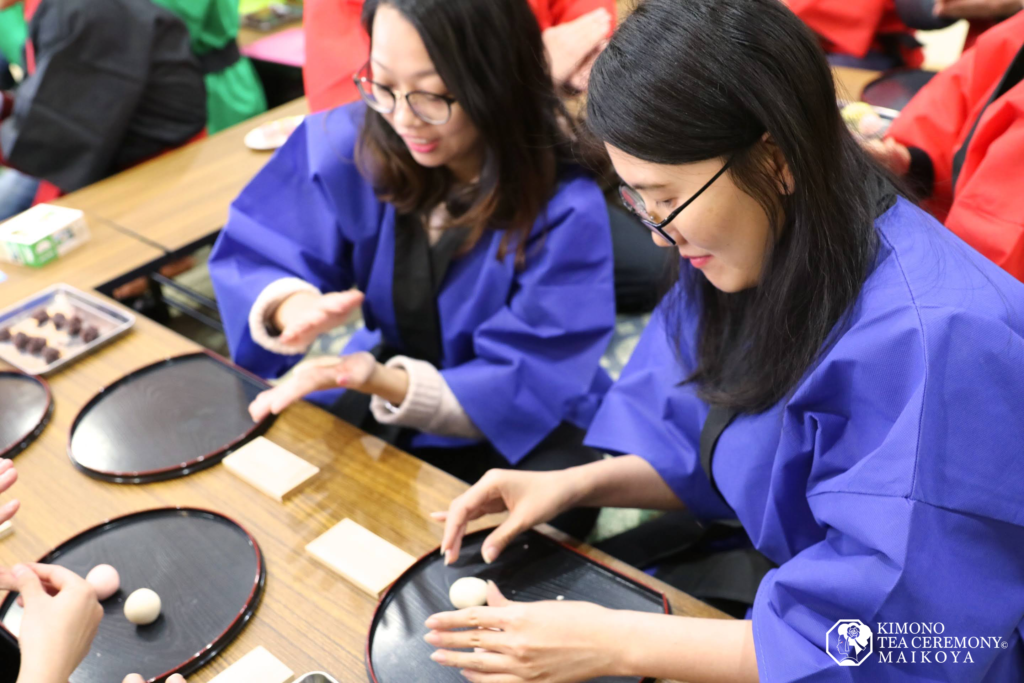 ---
Book your Sweets Making Wagashi Cooking Experience in Tokyo on this page!
Learn Japanese culture with all of your senses – especially your sense of wonder!

What can you expect during your sweets-making workshop?
You will be putting on your traditional cooking outfit and apron before proceeding to the room where you will learn how to make the wagashi. Our workshops are held in a Japanese-style tatami room with historical and cultural designs.
You will be introduced to the wagashi and be given a basic overview of the subject so you can proceed with the hands-on class. The host is a professional with years of experience in making wagashi and performing the tea ceremony. You will be receiving instructions and guidance in English or Japanese, whichever you prefer.
The host will first be demonstrating the process then guide you to making your own. You will be learning about the proper etiquette along the way, and the ost will explain the symbolism and significance of the process and common designs.
The best part? You'll get to taste your creations after!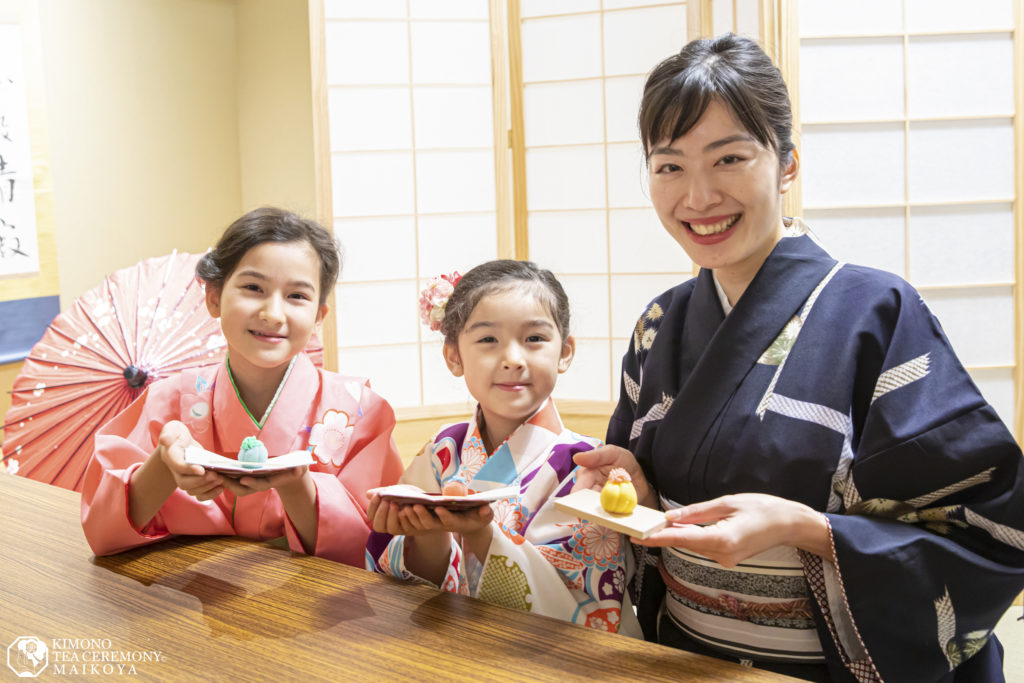 Children under 7 can not enter this venue. If you have a child under 7 in your party, you can not make the reservation for this experience.
FAQs
How long does the workshop last?
The sweets-making class lasts for about an hour on average.
Do I need to book in advance?
Reservations are required for this experience.
Is there a kimono included?
No, wearing a kimono is not included in this experience.
Are wagashi vegan/vegetarian, halal, or kosher?
The recipes followed during our classes are vegan and vegetarian-friendly! The plant-based treats are also halal and kosher. We highly recommend letting us know if you have any preferences or diets anyway just to make sure.
How long can my wagashi last? And can I take them home as a souvenir?
Wagashi lasts for up to 7 days when placed in a secure container away from direct heat. If you're planning to take them as a souvenir, it's best to plan your workshop with us towards the end of your trip so they stay as fresh and tasty as you first made it.
Do you accept groups?
Yes! Our sweets-making class is recommended for all kinds of groups, couples, and families. We also offer our services for a team-building activity for corporate groups.
Is a tea ceremony included?
No. Although our wagashi are best consumed with matcha tea, this package does not include a tea ceremony. However, we do offer a separate package, "Sweets-Making and Kimono Tea Ceremony"!
Do you have a souvenir shop?
Yes. We provide matcha tea, tea ceremony sets, calligraphy sets, and much more available.

Looking for more workshops? Check out our other experiences in Tokyo!
Sweets Making & Kimono Tea Ceremony in Tokyo
Japanese Onigiri (rice ball) Class Tokyo
Nishiki Market Tour with Rolled Sushi Cooking Class Tokyo
Review
Based on 11 reviews