Tea Ceremony and Kimono for Kids and Families in Osaka
Price
▶
Another 10% OFF for 10 or more people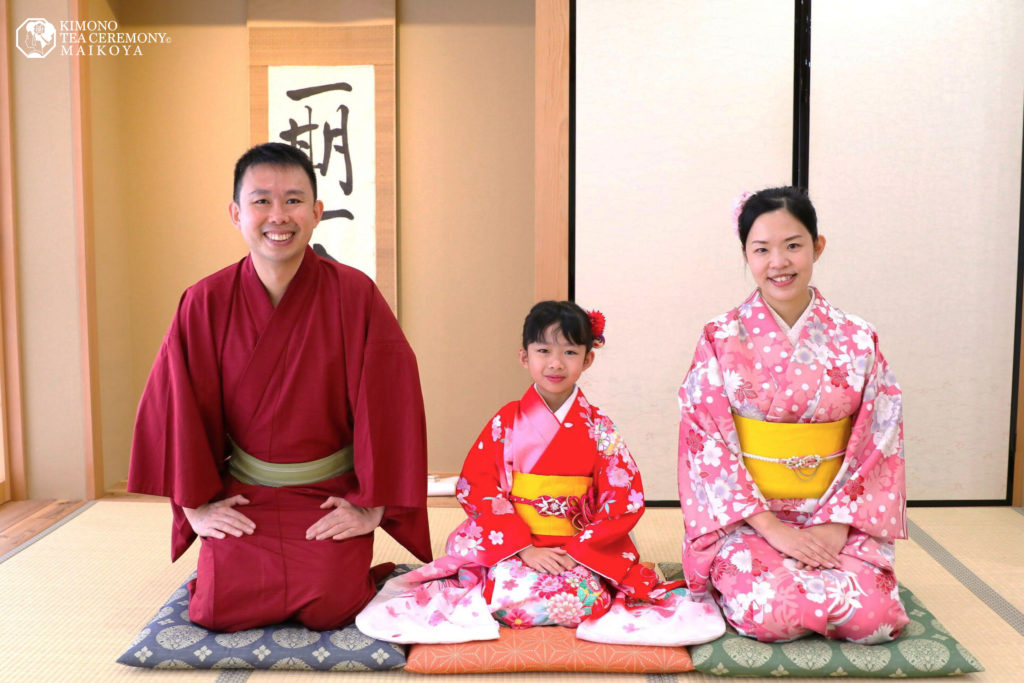 Try an authentic Japanese tea ceremony in the heart of Osaka!
The tea ceremony is a centuries-old tradition celebrated all over East Asia, and a respected ritual in Japan. The Japanese art of the tea ceremony served as an opportunity for the nobility and the samurai to communicate and meet in secret during the Edo Period 300 years ago.
Today, it's a form of a meditative art form for everyone in the family! Our simplified version of the tea ceremony is the perfect opportunity to teach kids the importance of focus and being mindful of others, along with instilling a deep appreciation for arts and tradition.
Book with us online to reserve your class!
All sessions are private for COVID-19 measures.
Tea Ceremony and Kimono for Kids and Families
Lasts approximately 45 to 60 minutes
Activity inclusions:
A traditional kimono 

Kimonos for kids and adults will be provided. The staff will be assisting and teaching you how to properly put it on. Girls and ladies will be given a hairstyle suitable for their kimonos.

Traditional tools and utensils for the tea ceremony

You will be using a tea bowl, whisk, and tea cloth. We will be providing the materials you need.

Matcha Tea Powder

Along with hot water, you will be using this to make fresh matcha.

Orange juice or matcha latte for kids

Since matcha tea may be too strong for kids' tastes, a substitute will be given.

Japanese Sweets or wagashi

You will be treated to the seasonal sweets!
Please let us know if you have any food-related concerns such as allergies, intolerance, as well as preferences for halal, kosher, or vegan and vegetarian diets.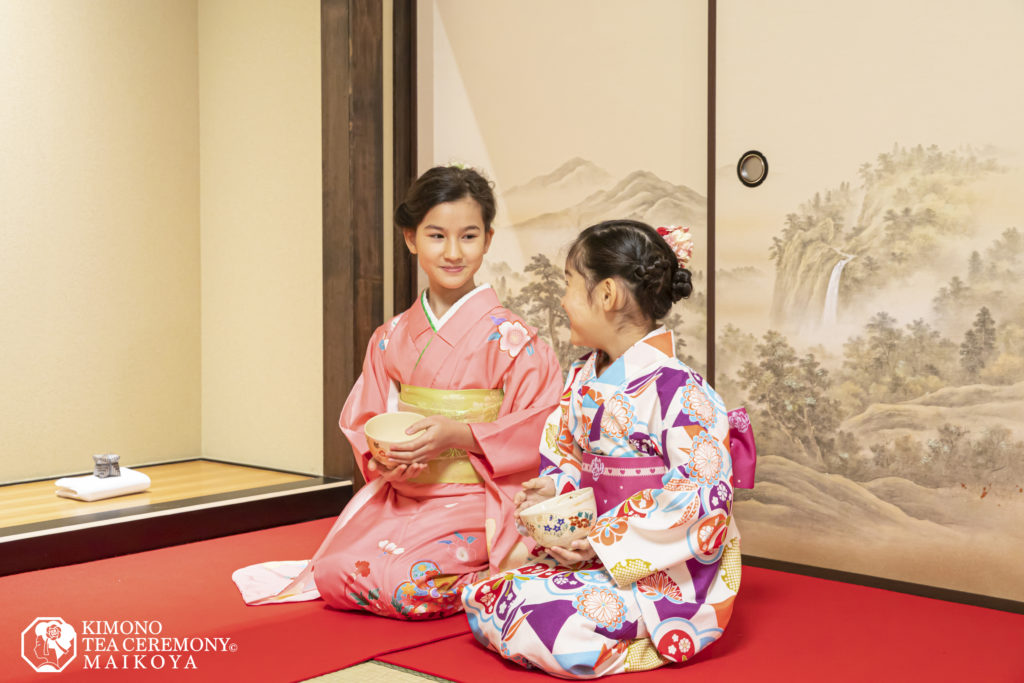 ---

A modified tea ceremony for kids!
Our tea ceremony and kimono experience for kids is a simplified version of the tradition, made to be more suitable for younger participants.
Although the whole activity lasts for an hour, the tea ceremony itself will only be 20 minutes. You will have plenty of time to take family pictures while everyone wears a kimono!
Since matcha tea can be too strong for kids, we will provide orange juice and matcha latte options to suit their more sensitive palates.
Although the tradition is typically observed while sitting on the tatami, chairs will be provided if you or the kids would prefer otherwise.
This experience is shorter and more affordable than our regular kimono tea ceremony.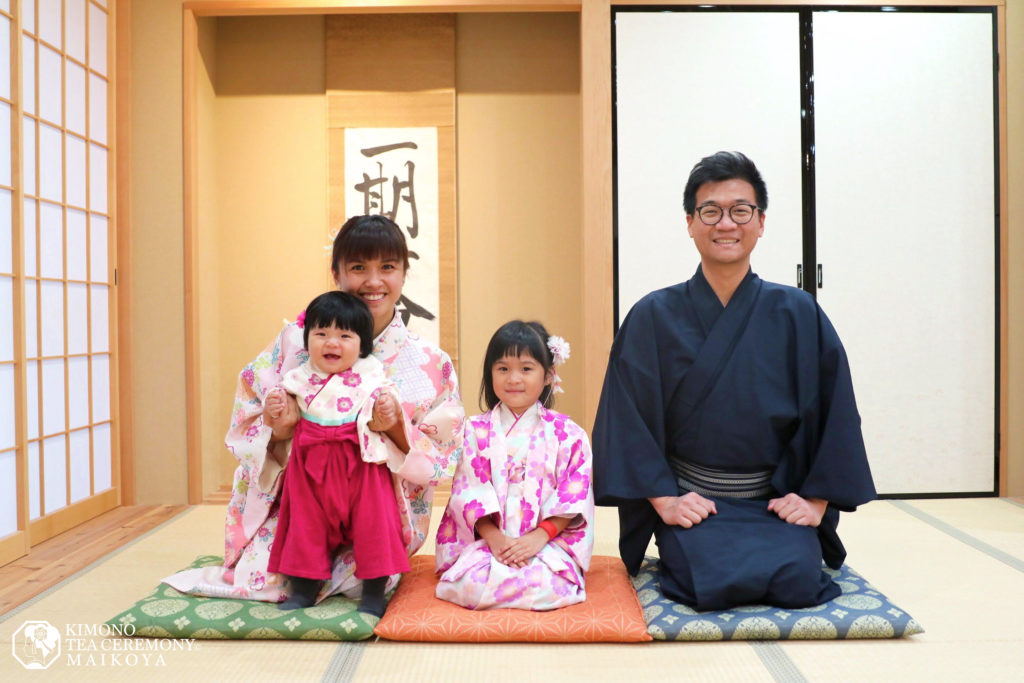 ---

Traditional kimonos for the whole family
We provide a variety of sizes and styles for kimonos, suitable for everyone in the family! Kids can also wear other local costumes such as the samurai hakama or the ninja uniform if they prefer.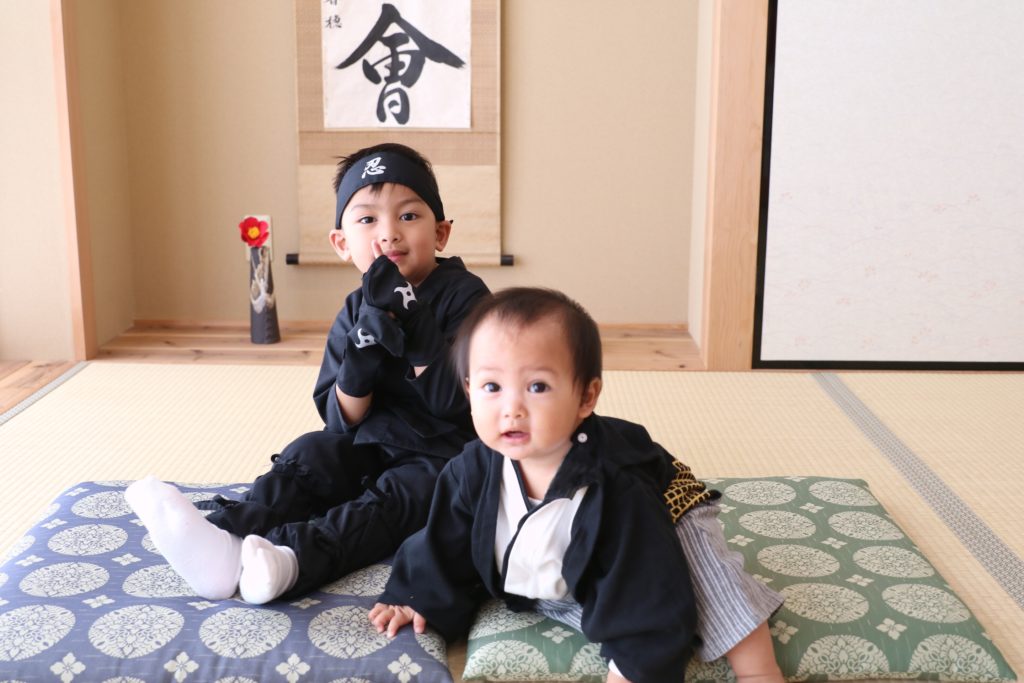 ---
PRICE
¥4200
Please note that this activity requires at least 3 participants including one child to reserve this activity.
For inquiries, contact us at info@mai-ko.com
Learn Japanese culture with all of your senses – especially your sense of wonder!

What can you expect during the tea ceremony?
You will be putting on a traditional kimono after choosing from our selection. There are a variety of styles and sizes provided that can fit everyone of all ages. Our friendly staff will be providing assistance so you can look your best!
Girls and ladies in the group will be given extra attention as their hair will be styled and accessorized appropriately to match their kimonos.
The tea ceremony will be held in a traditional Japanese tatami room with historical and cultural designs. The tea ceremony is traditionally performed with the knees on the floor but you and your family can sit comfortably. Chairs will also be provided upon request, should sitting on the floor be deemed uncomfortable.
You will be given a set of tools for the tea ceremony – a whisk, tea bowl, and a plate with a serving of wagashi, a traditional Japanese treat. The wagashi is nut and gluten-free. The treats will be featuring seasonal local flavors that the whole family is sure to enjoy!
If there are any intolerances, allergies, or diet preferences, please let us know.
The host will be demonstrating and guiding the group on how to prepare the matcha tea. Kids are sure to enjoy the hands-on experience of making their own drink! In the case that they do not find the matcha palatable, orange juice or the sweeter matcha latte will be provided instead.
You will be given a short background on the tea ceremony, its significance in Japanese culture, and the steps for preparation.
This activity will be shorter compared to the regular kimono tea ceremony. If you would like to book a full tea ceremony with us, check out PRIVATE Kimono Tea Ceremony in Osaka!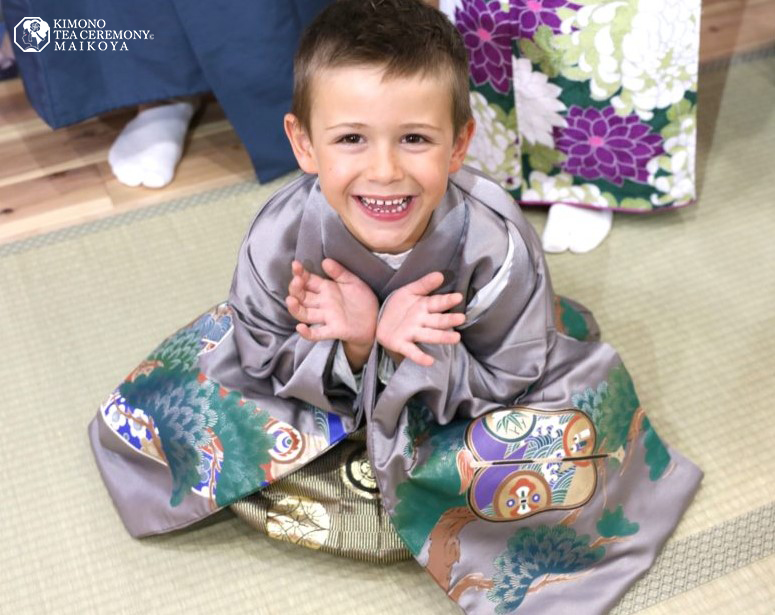 FAQs
How long does the ceremony last?
The tea ceremony is expected to last 20 minutes, while the whole experience is about 45 to 60 minutes.
Is there a kimono included?
Yes. We have a variety of sizes available for everyone, including children.
Do I need to wear a kimono?
This tea ceremony package is traditionally observed with a kimono. We provide a variety of sizes for all ages. However, kids may choose to wear our samurai hakama costume or ninja-yoroi uniform instead.
Do you provide a hair and makeup service?
We provide hair styling services for ladies and young girls in addition to kimono assistance. Makeup is not available.
Can I walk outside wearing a kimono?
Yes. We charge a small rental fee if you would like to use our kimonos outside the teahouse. However, if the weather is not good, we may not give this option.
How old are the children who can join?
We do have an age limit for children who can wear our kimonos. Our kimonos are suitable for children of any age!
Are wagashi vegan/vegetarian, halal, or kosher?
The wagashi we serve are vegan and vegetarian-friendly! The plant-based treats are also halal and kosher. We highly recommend letting us know if you have any preferences or diets anyway just to make sure.
Do you have a minimum number of participants?
This package requires at least three people, including one child.
Can I wear a kimono if I'm pregnant?
We will not require you to wear a kimono if it is uncomfortable for you. If you are in your first or second trimester, you can still choose to wear it.
Do you have a souvenir shop?
Yes. We provide matcha tea, tea ceremony sets, calligraphy sets and many more available.
Do I need to book in advance?
We recommend booking with us in advance so you don't have to wait in line, especially during peak seasons in early April and mid-November. This is also cheaper and more convenient.
Looking for more workshops? Check out our other experiences in Osaka!
Ninja Cooking Class For Kids & Families in Osaka with a Souvenir
Sweets Making & Kimono Tea Ceremony in OSAKA
PRIVATE Japanese Origami (Paper Folding) Workshop Osaka
Kimono Tea Ceremony for Groups Osaka