Cancellation and refund policy
No cancellation fee, cancel any time
Click button below to make a payment.
Tea Ceremony and Kimono for Kids and Families in Tokyo
Japanese tea ceremony is a centuries-old tradition celebrated all around the world. It was a secret meeting opportunity for the samurai and considered as a Japanese art form. A typical tea ceremony lasts about 45 minutes and requires absolute silence which may not be suitable for all kids. At the same time we believe, Japanese tea ceremony is a perfect way to teach kids the importance of focus, turn taking and relating to others. More importantly, we believe all kids should be able to experience Japanese culture during their trip to Japan. So we simplified the process just a little, to help families who are visiting Japan to enjoy this timeless experiences.
Your experience includes
Traditional kimono dress up (hairdo for ladies)
Trying Japanese sweets
Drinking Japanese tea (optional orange juice or matcha latte for young kids)
Explanation of the tea ceremony ritual and the importance of silence and focus in plain English
Sitting on the chair while doing the ceremony, we can also allow you to sit on the floor and sit on your knees if your kids are OK with it
If the kids want, they can choose to wear other local outfit such as a samurai kimono or a ninja costume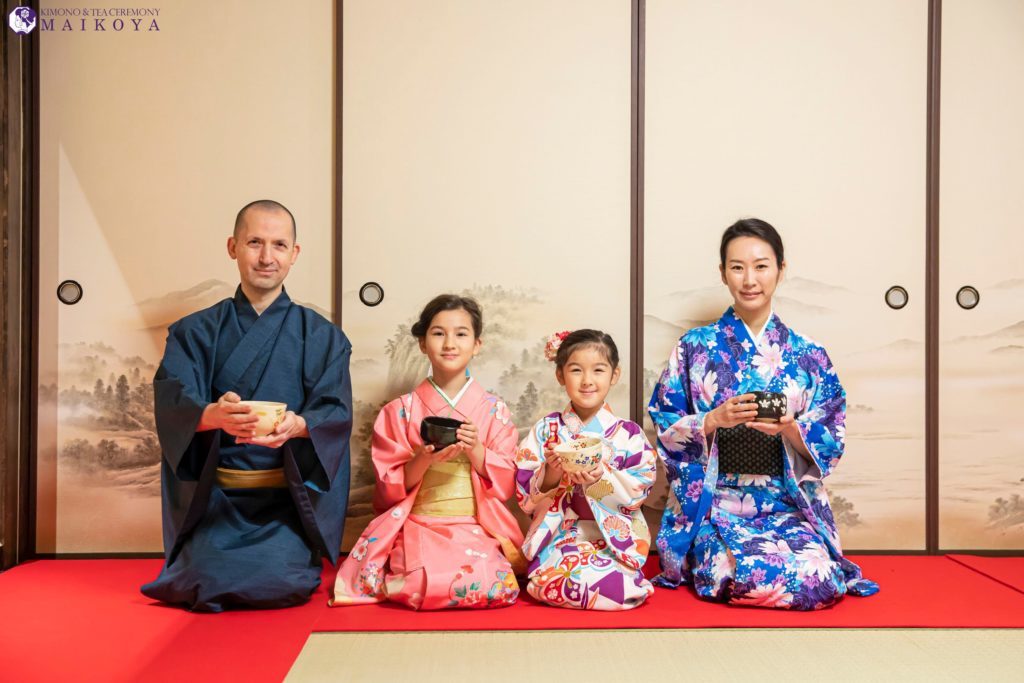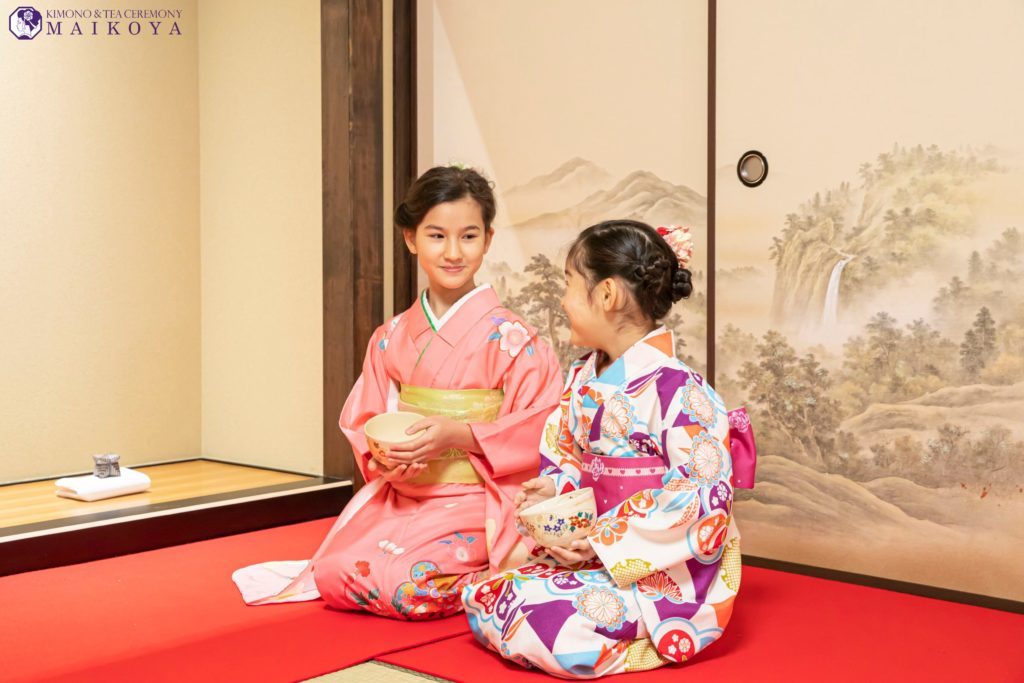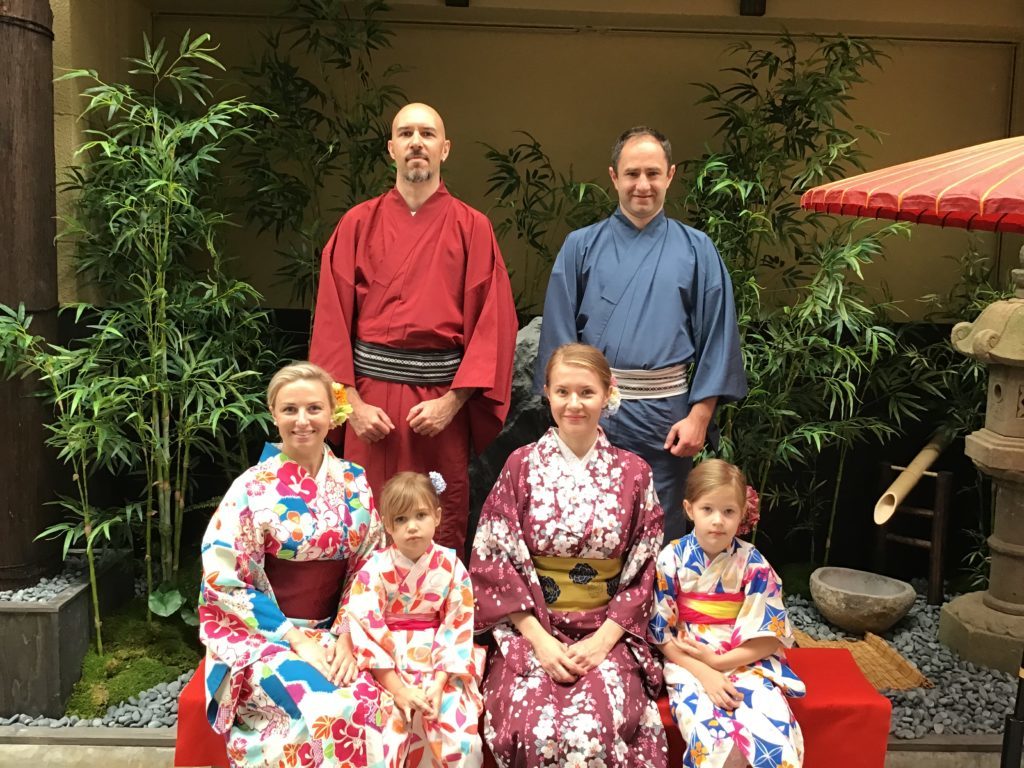 This experience in total lasts for about an hour and the tea ceremony lasts about 20 minutes.
This experience is cheaper than the regular kimono tea ceremony since this activity is relatively shorter and adjusted for young participants.
This activity includes wearing the traditional Japanese kimono so you can perform the cultural ritual and also take lovely kimono pictures as a family!!!
Note: It is not guaranteed that this will be a private experience as they may be other families. For private experience please reserve "private tea ceremony" by clicking on the back button.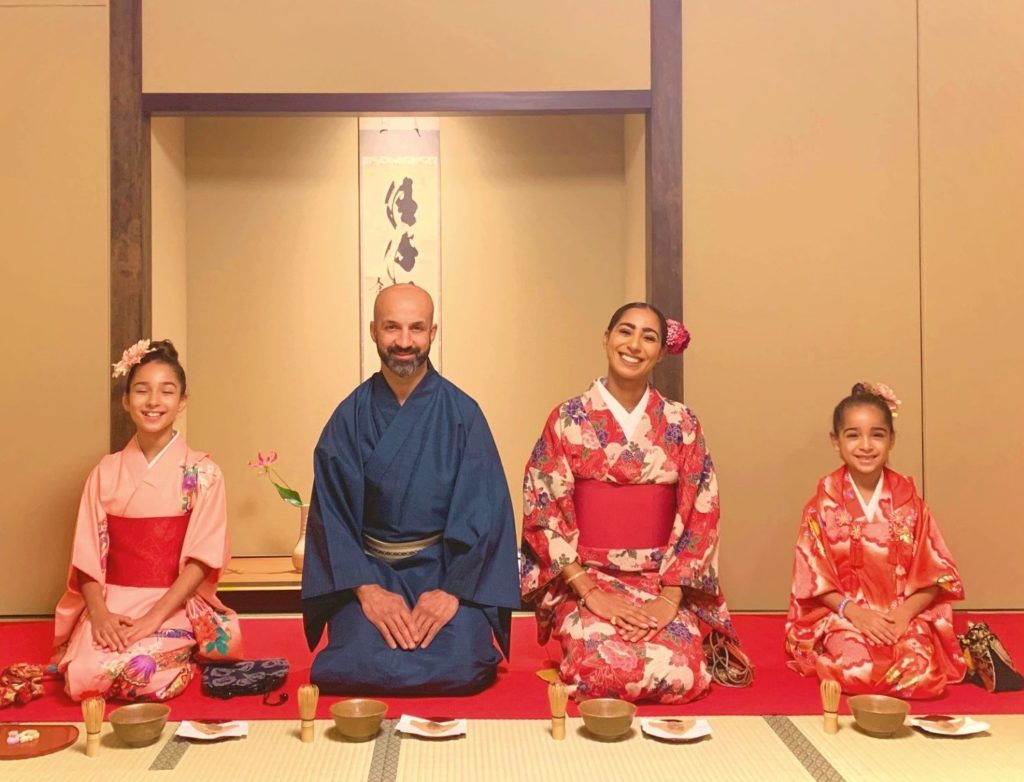 Note:  There needs to be at least 3 participants including one child to reserve for this activity.
Review
Tea Ceremony and Kimono for Kids and Families in Tokyo
Maps

Organizer




Kimono Tea Ceremony Tokyo MAIKOYA

Japan's only tea ceremony venue that received the TripAdvisor Travelers Choice Award,  MAIKOYA has a beautiful tea ceremony house with a garden located in the heart of Tokyo.

The tranquil tea house near Meiji Shrine is a walking distance from Shinjuku, Harajuku and only a stop away from shibuya and Tokyo station

. The participants at Tea Ceremony Tokyo Maikoya are also allowed to wear a kimono and even walk outside in the nearby gardens of Shinjuku Gyoen, or the Meiji Jingu Shrine if they choose to. After all the hustle and bustle on the busy streets of Tokyo, you can finally have your moment of zen and enjoy a unique kimono wearing experience at Tea Ceremony Tokyo Maikoya.

Directions to our location in Shinjuku