Team Building Activities in Osaka Japan Package A
Price
▶
Another 10% OFF for 10 or more people
Team Building Events in  Osaka Japan
Maikoya offers Japanese team building events in English for companies and organizations visiting Japan or multinational corporations that have branches in Japan. You can reserve all or part of the Maikoya building, depending on the needs of your organization and team. We put a lot of effort into preparation, so you can rest assured that the the Japan related team work activity will be popular among the attendees.
The complete list of our incentive travel and team building activities in Japan click here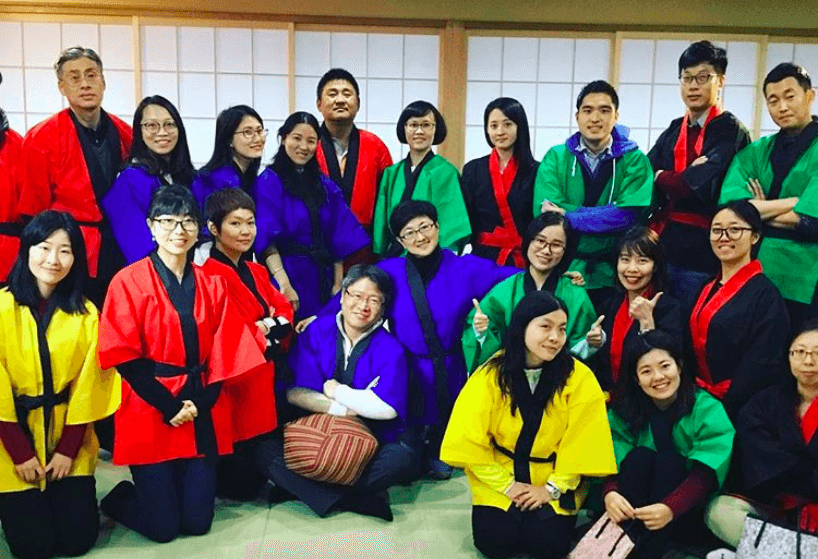 For meetings, we provide customized seating arrangements for each team. The seating can be in the form of your organization's logo, it can represent the theme of the event, or you can choose any arrangement that suits your needs. We also provide colored happi — a traditional Japanese coat. The team colors help the members bond and more closely identify with one another.Here's a list of the Japanese team building activities Maikoya offers:
1. Japanese Tea Ceremony for Group Harmony
We are ranked as the best tea ceremony venue in Japan by Tripadvisor and we are happy to integrate this unique experience to your team building activity. This is a traditional way of drinking Japanese matcha tea and learning about the zen, harmony and tranquility. Each member makes his/her own tea after watching the demonstrations by the host.
2. Ken-dama
The teams can show the skill and coordination of their individual members during the ken-dama (cup and ball) activity. After some brief instructions and a demonstration by the Maikoya staff, members from each team compete to be the first to successfully perform a basic ken-dama move.
3. The Japan Puzzle Challenge
We provide one puzzle per team with a Japan themed image on it. The teams compete to be the first to complete their puzzles. The team that can most efficiently organize its members into functional roles has the best chance of winning.
4. Wagashi and confectionary contest
Everyone learns how to make wagashi (or nerikiri), which is a traditional Japanese confectionary usually served with green tea. After each person learns the basics of making and shaping these treats, teams are given dough in three colors. The goal is to shape the confections into scenes that tell a story. The team with the most creative design wins.
To FIND OUT MORE ABOUT OUR CORPORATE TRAVEL SERVICES PLEASE CLICK HERE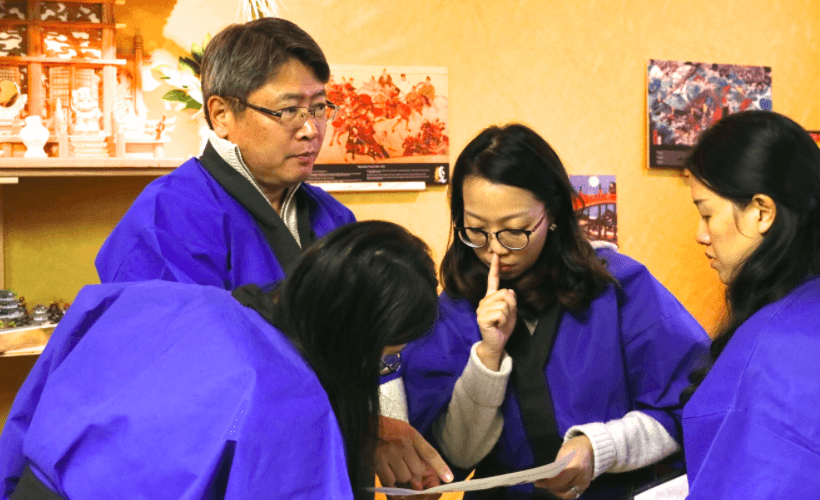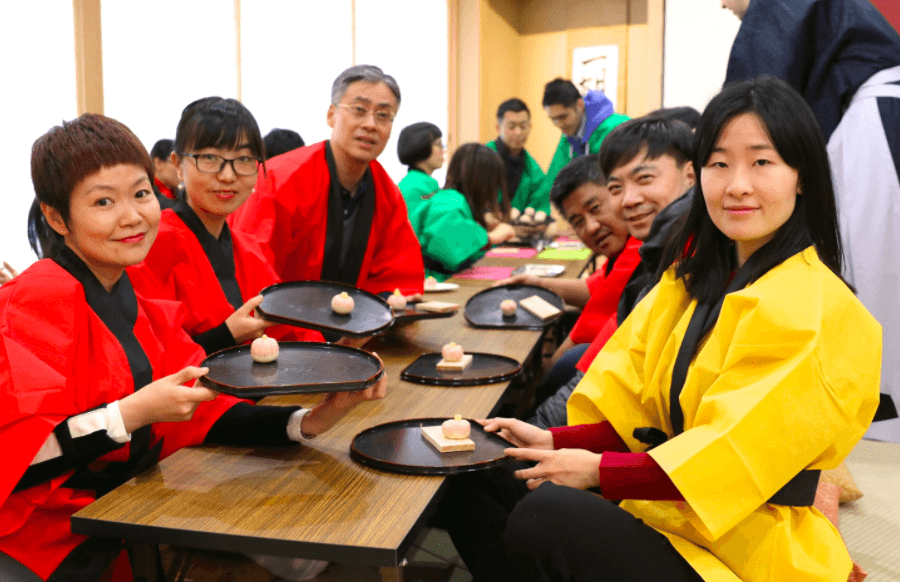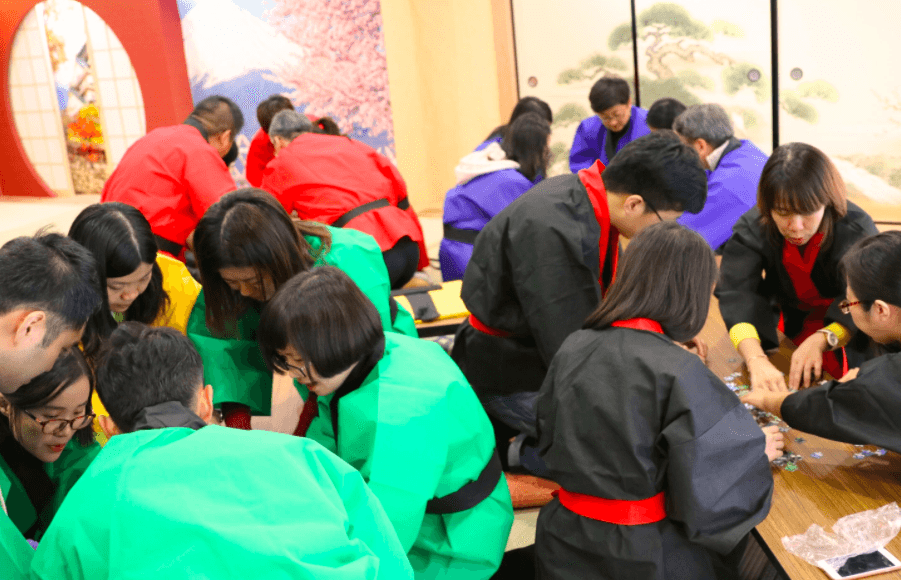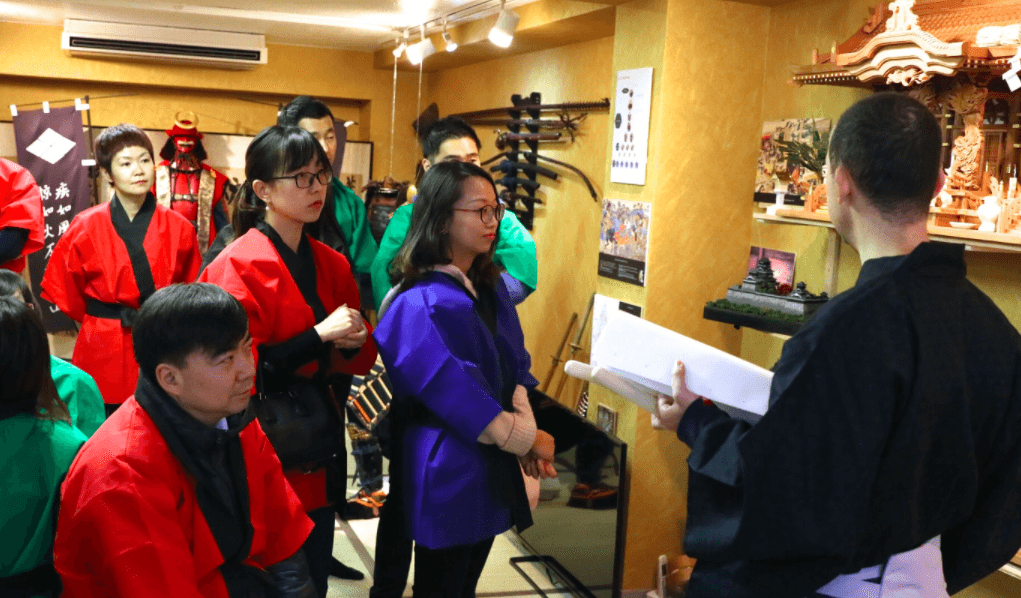 Please contact us for a quote at info@mai-ko.com.
Some of our clients: