Cancellation and refund policy
No cancellation fee, cancel any time
Click button below to make a payment.
Team Building Activities in Osaka Japan Package A
Team Building Events in  Osaka Japan
Maikoya offers Japanese team building events in English for companies and organizations visiting Japan or multinational corporations that have branches in Japan. You can reserve all or part of the Maikoya building, depending on the needs of your organization and team. We put a lot of effort into preparation, so you can rest assured that the the Japan related team work activity will be popular among the attendees.
The complete list of our incentive travel and team building activities in Japan click here
For meetings, we provide customized seating arrangements for each team. The seating can be in the form of your organization's logo, it can represent the theme of the event, or you can choose any arrangement that suits your needs. We also provide colored happi — a traditional Japanese coat. The team colors help the members bond and more closely identify with one another.Here's a list of the Japanese team building activities Maikoya offers:
1. Japanese Tea Ceremony for Group Harmony
We are ranked as the best tea ceremony venue in Japan by Tripadvisor and we are happy to integrate this unique experience to your team building activity. This is a traditional way of drinking Japanese matcha tea and learning about the zen, harmony and tranquility. Each member makes his/her own tea after watching the demonstrations by the host.
2. Ken-dama
The teams can show the skill and coordination of their individual members during the ken-dama (cup and ball) activity. After some brief instructions and a demonstration by the Maikoya staff, members from each team compete to be the first to successfully perform a basic ken-dama move.
3. The Japan Puzzle Challenge
We provide one puzzle per team with a Japan themed image on it. The teams compete to be the first to complete their puzzles. The team that can most efficiently organize its members into functional roles has the best chance of winning.
4. Wagashi and confectionary contest
Everyone learns how to make wagashi (or nerikiri), which is a traditional Japanese confectionary usually served with green tea. After each person learns the basics of making and shaping these treats, teams are given dough in three colors. The goal is to shape the confections into scenes that tell a story. The team with the most creative design wins.
To FIND OUT MORE ABOUT OUR CORPORATE TRAVEL SERVICES PLEASE CLICK HERE 
Please contact us for a quote at info@mai-ko.com.
Some of our clients: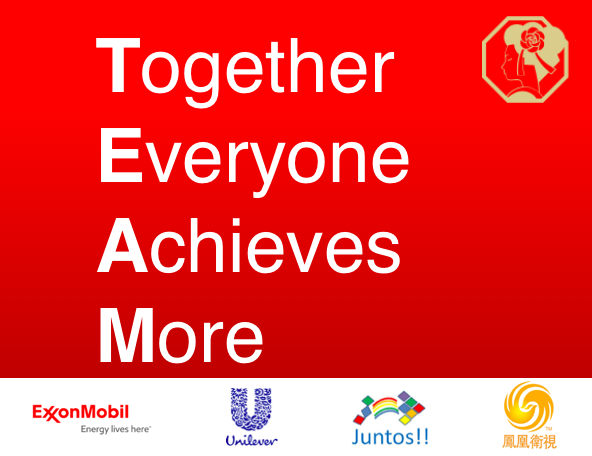 Included

Japanese team building activities

Not Included

Hotel pick up and drop off

Maps

Organizer




MAIKOYA

---

Address: 1 Chome-22-7 Shinmachi, Nishi Ward, Osaka, Osaka Prefecture 550-0013

---

Phone: 06-6556-6257

---

Book online and get your voucher via email instantly!

Maikoya Osaka offers unique cultural experiences where visitors can engage in various cultural activities such as the traditional tea ceremony, Japanese calligraphy, origami, kimono dressing and much more. Maikoya Osaka is the only place in Japan where visitors can meet and chat with a maiko in training anytime of the year.

Learning about a country through cultural workshops and activities will give you a better understanding of our intricate history, valued social principals and holistic way of life. By learning about Japan and its people through activities and lessons such as tea ceremony, kimono dressing, Japanese cooking and the life of a samurai, you will be immersed in different perspectives and approaches that are unique to this country. Maikoya offers you opportunities to understand this culture through local instructors and guides. There is no better way to learn about a new place from the viewpoints of those who grew up and live in this amazing country. What better way to spend a day than learning a traditional, beautiful new activity with a knowledgeable tutor in a picturesque setting? You wouldn't find friendlier people to help you experience Japan in all its splendor. *** Please let us know if you have any food allergies, Halal, vegan or vegetarian preferences.

Frequently Asked Questions FAQ

1- Do you accept walk-ins? For tea ceremony, kimono experience, calligraphy and the samurai experience we accept walk ins. However, there is a possibility that you may need to wait sometime to be served if you show up without any reservation. So, we kindly recommend reserving in advance.

2-Do you have kimonos for kids? Yes, we do have small size kimonos for kids. Just let us know the age/height of your child in advance.

3- Can I walk outside wearing the kimono for the rest of the day? This depends on the season.Some seasons we allow the customers to walk outside and take pictures. We have the kimono rental option, for a small additional fee you can stroll the streets of Osaka or visit Osaka castle by wearing a kimono for the rest of the day.

4- Do you provide any hairdo services? Yes (for females), we will make sure you look your best and your hair matches the traditional kimono style.

5- How far is your location from the Dotonbori area? How far is your location from Umeda? It is about 18-minute walk or 6-minute taxi ride from Dotonbori. It is about 10-minute train ride or a 15-minute taxi ride from Umeda.

6- Do you hold your activities in a Japanese house? I want to see inside of a Japanese house. Yes. You have to take your shoes off to get in and all the rooms have the interior like a traditional Japanese house.

7- Do you have discounts if I want to experience multiple events at once?. For individuals we usually can't offer any discount as we need to prepare for each activity in advance. For groups more than 4, who want to experience multiple activities, please drop us a message with the subject title multiple activities for groups.

8- Do you only show activities or you explain the meanings, symbols etc?. We are the only place that is supervised by college professors and and focus on cross-cultural awareness. Our experiences are lots of fun and also quite educational.

9- Do you have a souvenir shop where I can get matcha tea, tea ceremony set, calligraphy set, replica swords etc. to remember my experience?. Yes, we have a gift shop on the first floor.

Call Maikoya: 06-6556-6257

      
(
2
votes, average:
5.00
out of 5)
Loading...