Team Building Japan Osaka Option 1 Japan themed jigsaw puzzles
Price
▶
Another 10% OFF for 10 or more people
Maikoya offers Japanese team building events in English for companies and organizations visiting Japan or multinational corporations that have branches in Japan. You can reserve all or part of the Maikoya building, depending on the needs of your organization and team. We put a lot of effort into preparation, so you can rest assured that the the Japan related team work activity will be popular among the attendees. We also often use traditional Japanese settings and the reception hall of the hotels so that we can organize events for up to 1000 team members.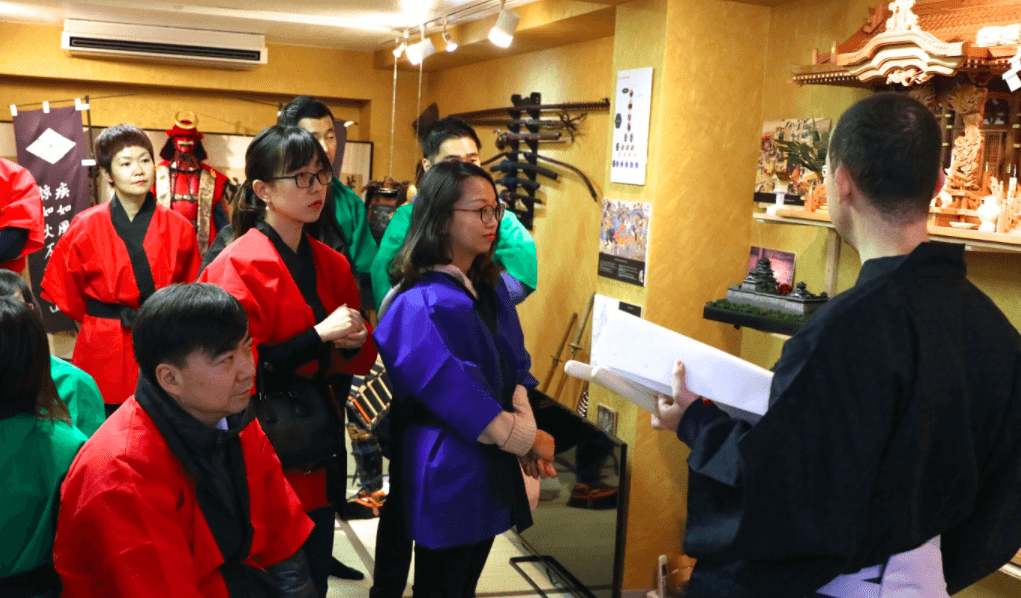 For meetings, we provide customized seating arrangements for each team. The seating can be in the form of your organization's logo, it can represent the theme of the event, or you can choose any arrangement that suits your needs. We also provide colored happi — a traditional Japanese coat. The team colors help the members bond and more closely identify with one another.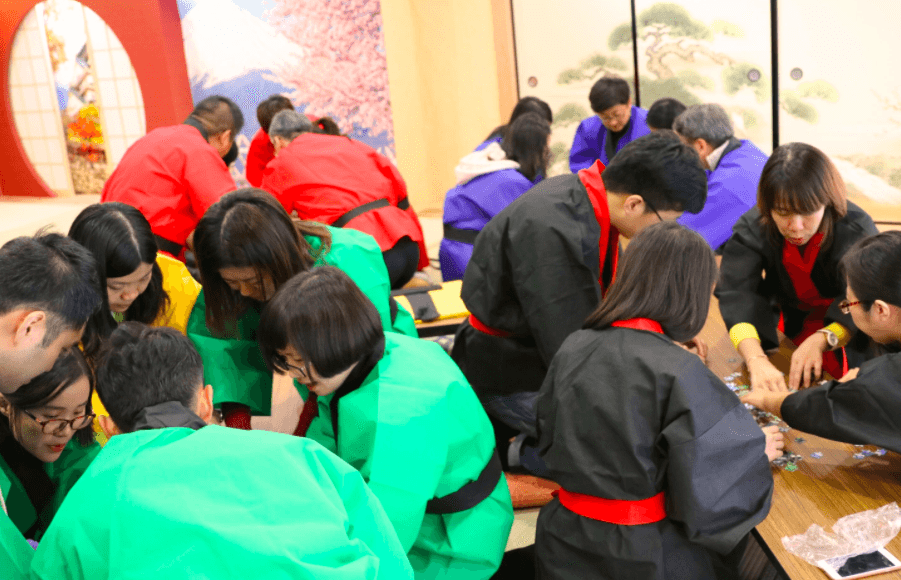 Japan themed jigsaw puzzles
We provide one puzzle per team with a Japan themed image on it. The teams compete to be the first to complete their puzzles. The team that can most efficiently organize its members into functional roles has the best chance of winning.
Please contact us for a quote at info@mai-ko.com.
Some of our clients: