Virtual Kyoto Tour with a Local Tour Guide
Price
▶
Another 10% OFF for 10 or more people
You can now travel to Kyoto and visit its unique world heritage sites from your living room. A local tour guide will explain the history and culture of Kyoto and take you to off the beaten track spots of Kyoto. This virtual Tour is ideal to plan your vacation with an expert tour guide or enjoy traveling on the streets of the cultural capital of Japan conveniently.
Unique Interactive Kyoto Tour Online
This is a PRIVATE virtual tour that lasts 60 minutes. You can invite your family and friends and there can be UP to 10 GUESTS for the cost of one reservation. Your online interactive tour will include
Explanation of the facts about Kyoto only locals know
Going over popular touristy and non-touristy areas of Kyoto
Walking on the streets of famous spots of Kyoto by using Google Maps
If you are reserving for a university class, please let us know in the notes section.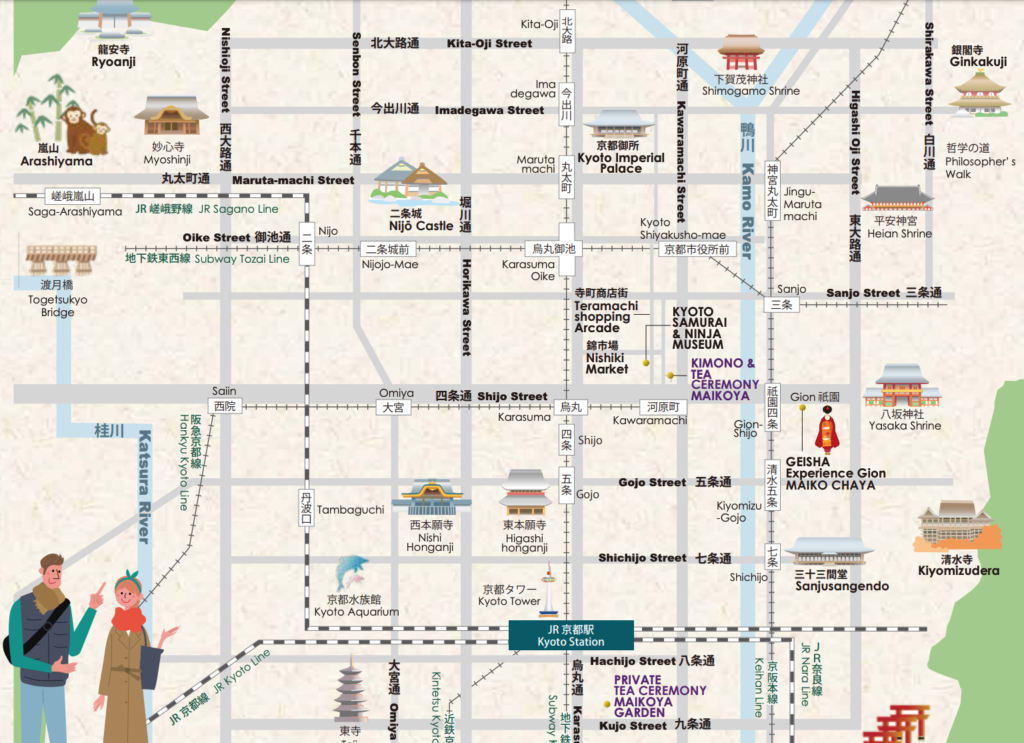 Process of Reserving Online Kyoto Tour
Step 1: Please make a reservation on this page and you will get a confirmation email automatically.
Step 2: We will email you a link to the online video call 24 hours prior to your lesson.  Just click on the link at your reserved time slot and enjoy the experience!
Please make sure to reserve at least 48 hours in advance.
Notes on Reserving Kyoto Virtual Tour Online
The time slots listed on the reservation page is Japanese Standard Time (13 hours ahead of New York City, 7 hours ahead of Paris).
Please make sure you are joining the meeting by using a device with a camera and a microphone (iphone, macbook, airbook, webcam, etc.).
The tour guide has to prepare and arrange his schedule in advance. So, please understand that there is a 100% cancellation fee if you can't participate in the tour.
If you have concerns about us or looking for references for our services please read the reviews below.
Review
Based on 12 reviews