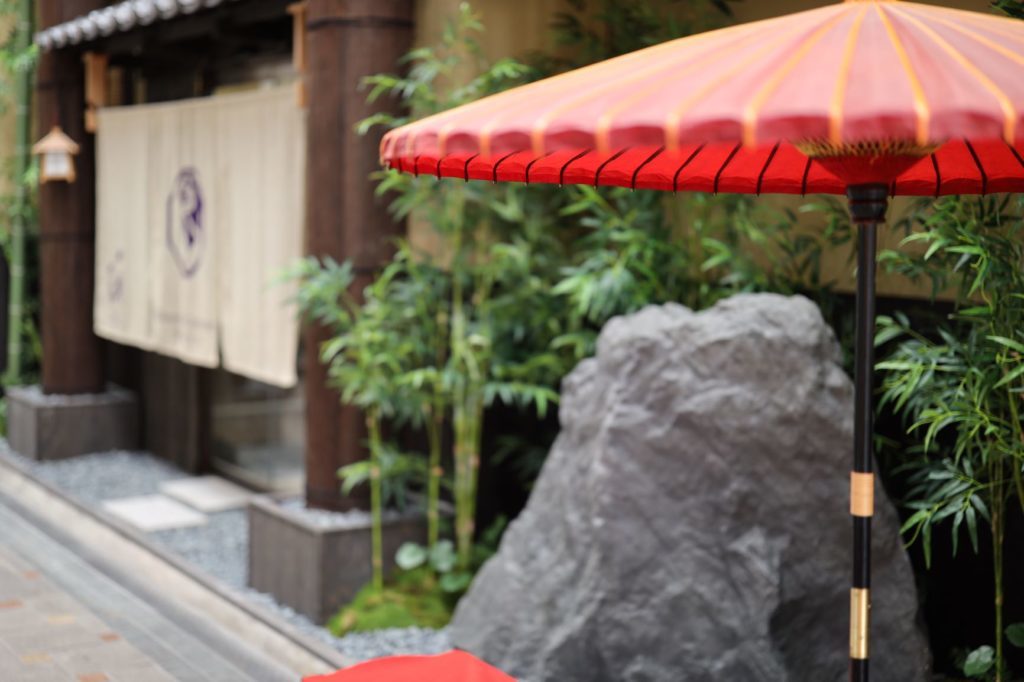 Kyoto Tea Ceremony FAQ Frequently Asked Questions
1. Do you accept walk-ins?  In certain occasions we accept walk-ins. However, it is cheaper to book online and you may need to wait up to an hour if you show up without a reservation. We also cannot guarantee availability during the peak seasons.
2. Do I need to wear a kimono? Traditional Tea ceremony is usually conducted by wearing a kimono but since you may simply not be interested in it or you may be pregnant (earlier than 3rd trimester OK) we don't require you to wear a kimono.
BACK TO Tea Ceremony Reservation Page
3. Do I need to sit on my knees all the time? Can I sit on the chair? Yes you can sit comfortably without sitting on your knees. Yes, we do provide chairs and desks if you need.
4. What is the etiquette for tea ceremony? Please remember to

show up on time
wear a clear pair of socks
take your shoes off when entering the building
be quiet and not talk to others until the chatting session begins
not use your cell phone (we allow photos before and after)
wearing kimono would be appreciated but, if you don't want to, please dress conservatively

5. Do you have kimonos for kids? Yes, we do have small size kimonos for kids. Just let us know the age/height of your child in advance.
6. Do you have plus size kimonos? Yes, we do have extra size kimonos. If you are a plus size please let us know when you reserve about your size.
7. Can I walk outside wearing the kimono for the rest of the day? Yes! you can walk outside with additional fee JPY1000 by 6 pm!
8- Can I take photos ? Yes! We allow pictures and video recording before and after the tea ceremony. We can't allow pictures during the tea ceremony session as it goes against the authenticity of the experience. For video recording please ask permission to the staff. It can only be allowed before and after the Tea ceremony , not during the Tea ceremony.
9- What kind of sweets do you serve? We serve gluten-free and nut-free Japanese sweets made out of the rice flower and sweet bean paste. The sweets are halal and kosher.
BACK TO Tea Ceremony Reservation Page
10- Can I bring my own kimono or kimono from a different store? Yes. If it is slow, we can assist you wear your own kimono for free, but, if it is busy, we are unable to help you. So it is usually more convenient to wear our kimono.
11. Do you provide any hairdo services? Yes (for females), we will make sure you look your best and your hair matches the traditional kimono style.
12- Do you only demonstrate the tea ceremony or it is interactive? Our sessions are not only just watching Tea ceremony demonstration. We first demonstrate the proper way and then you make your own tea by using a Japanese tea whisk. It is a memorable hands-on experience.
13. Do you you explain the meanings, symbols etc? Can I ask questions? We explain all the meanings and symbols. We also answer many questions you may have (what tis the relationship between zen and tea ceremony, what is the relationship between zen and sadou, what is the difference between Shinto and Buddhism, etc.). We also operate Gion Tea Ceremony & Geisha Museum where you can learn other aspects of Japanese Culture and history without any charge.
14. Where can I buy a kimono in Kyoto? We have some kimonos to sell but there are also many kimono shops in 10 minute walking distance, so we can recommend you some. We can recommend you a few nearby shops that sell 2nd hand, upscale and economy kimonos, yukatas, samues and hakamas.
15- Where can I buy green tea, matcha tea in Kyoto? We have some matcha tea powder to sell but also there are tea shops nearby especially in the Nishiki Market, so we can recommend you some.
16- What are the activities or attractions nearby? If you come to our downtown Kyoto location, you can easily walk to these places in 10 minutes: Samurai & Ninja Museum, Nishiki Market, Gion Geisha District, Kenninji Temple, Yasaka Shrine, Kiyomizu Temple, Yasaka no Tou Pagoda, Pontocho restaurants and bars alley.
17- What is the best restaurant nearby? We are about 10-minute walk from Sushi Musashi, and Ippodo Ramen both of which are popular among our guests. Our staff will give you directions.
18- Can you give me ideas about where to go next in Kyoto? Our English-speaking staff are more than happy to suggest you things to do based on your wishes and the season of the year. They can also give you tips on the festivals and the hidden gems of Kyoto.
19-Is the fee for adults and kids is the same? Kids are free if they do not wear the kimono and do the experience and quietly sit next to their guardian. If  they want to participate, the cost is the same. If you have a child younger than 3, we recommend the private Tea ceremony.
20- Can you take some of my pictures and send me via email? Yes, there are many photo opportunities and traditional backdrops, we would be more than happy to help you take photos.
BACK TO Tea Ceremony Reservation Page