Event cost and Explanations
Japanese Tea Ceremony for Group Harmony: Approximately 2000 jpy per person. Approximately 40 minutes long
We are ranked as the best Tea ceremony venue in Japan by Tripadvisor and we are happy to integrate this unique experience to your team building activity. This is a traditional way of drinking Japanese matcha tea and learning about the zen, harmony and tranquility. Each member makes his/her own tea after watching the demonstrations by the host.
Japanese tea ceremony and Kimono wearing: Approximately 4500 jpy per person. Approximately 90 minutes long
Participants wear a traditional kimono before the tea ceremony. We also provide hairdo for ladies. Since the preparation time for ladies take a lot more than men, please let us know the number of males and females in your group. Often participants take a group photo in a nearby park or temple. This package is not so popular because for a group of 40 men may need to wait almost 2 hours.
Group Bonding Package 1 (tea ceremony + origami + ninja training): Approximately 5000 jpy per person. Approximately 2 hours
This is a group binding package developed by Maikoya. Participants start with a relaxing and calming tea ceremony. Then the hosts explain the role of origami in Japanese Culture (focus, discipline, long term orientation, etc.). The first task is making a crane, group members can talk to each other but cannot touch each other's papers. The following task is making a paper figure that requires collaboration of 2 group members to complete the task. This is a fun and engaging activity and at the end the participants get the keep their origami as a souvenir. Lastly, we give you basic information on the samurai and ninja and also teach you how the ancient ninja used to throw ninja stars and use a blow gun. Participants compete agains each others and also compete as teams. A fun and engaging cultural activity, perfect for memorable Japan trip photos.
Group Bonding Package 2 (City scavenger hunt and tea ceremony): Approximately 5000 jpy per person. Approximately 6 hours
Maikoya serves as a starting point and ending point. Maikoya acquires the City Passes in advance and hands them out in the morning. Maikoya staff checks the goals completed in the afternoon. Winning teams (the earliest 3 teams) get surprise gifts. All teams do a relaxing tea ceremony or any other activity at Maikoya after finish.
Event Venues in Tokyo, Osaka and Kyoto
1- Your Hotel or A Meeting Venue You Designate: We can come to your hotel or your conference venue but we charge an extra 150,000 JPY to cover the travel and preparation costs.
2- Maikoya Tokyo Tea House in Shinjuku TOKYO: No Additional venue cost, Capacity of 45 people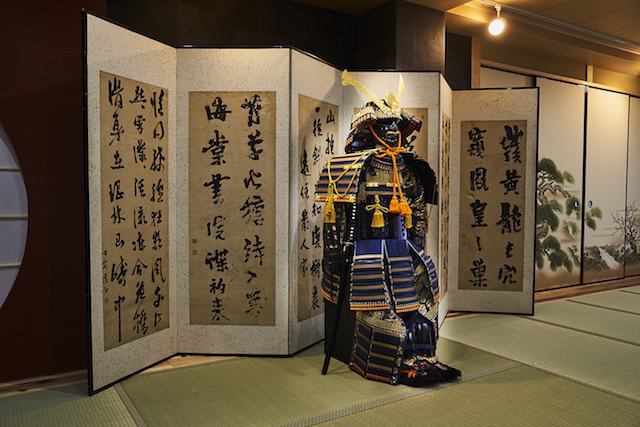 3-Maikoya OSAKA Tea House in Dotonbori: No Additional venue cost, Capacity of 40 people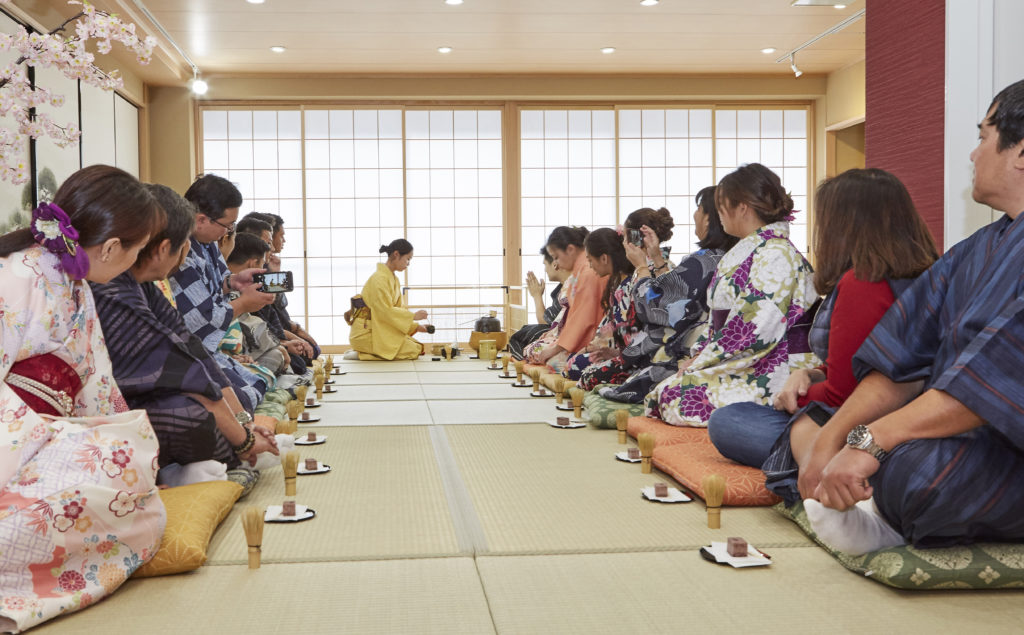 3- Maikoya Umeda Japanese Style Room in OSAKA: No Additional venue cost, Capacity of 90 people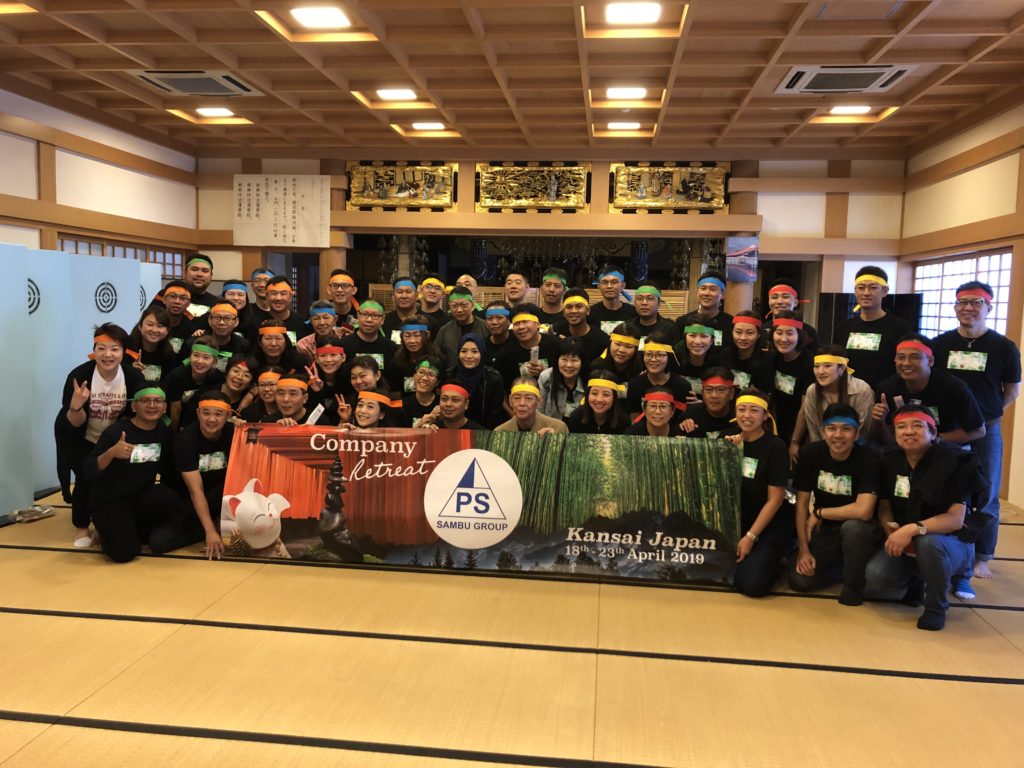 4- Taikoen Japanese Garden OSAKA: Capacity of 200 people. There will be approximately 300,000 JPY an additional venue rental cost. Participants are expected to join the Japanese style buffet lunch or dinner after the activities which also has an additional 10,000 JPY cost per person. Maikoya also charges an additional 150,000 JPY travel and preparation cost. Good for VIP travelers.
5- Maikoya Tea House KYOTO: No Additional venue cost, Capacity of 40 people. Geisha Show OK.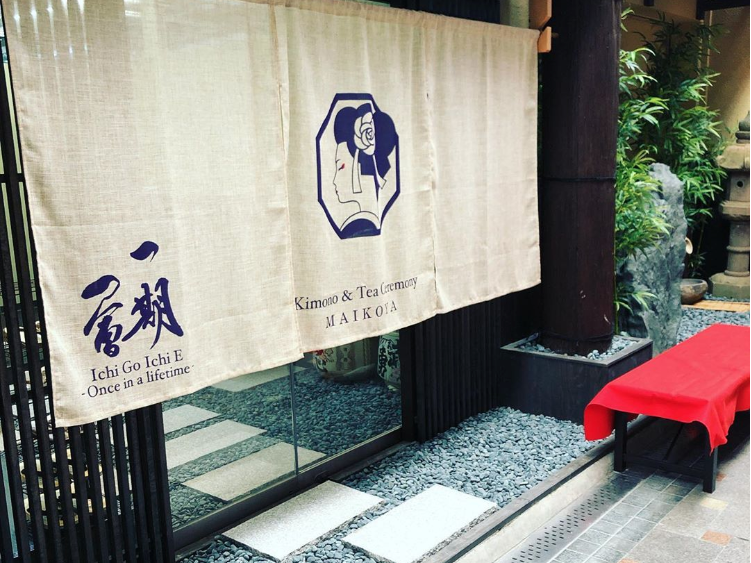 6- Samurai & Ninja Museum by Maikoya KYOTO: No Additional venue cost, Capacity of 100 people. Samurai Show OK.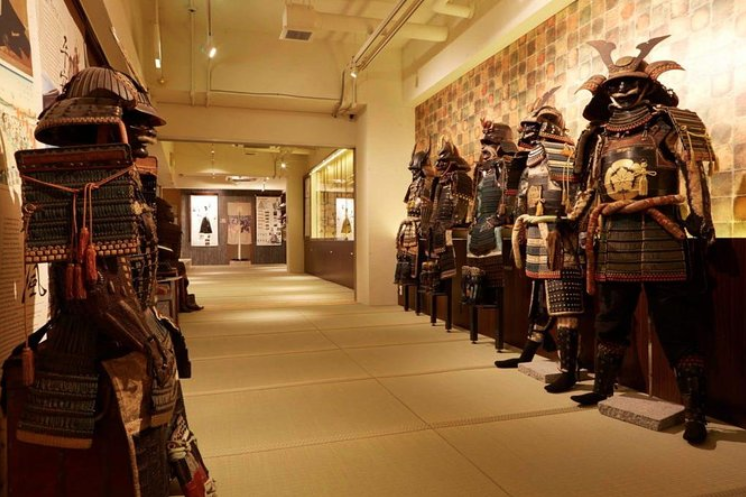 F.A.Q. Frequently Asked Questions
1- What is your cancellation Policy?
-As soon as you commit to the event, we ask you to pay the full cost for us to block the date for you. If you cancel the event 2 weeks prior to the event date or earlier, you get 80% of the money back. If you cancel the event less than 2 weeks prior to the event date, you get 50% of the money back, if you cancel the event on the event date, you get 30% of the money back. If you need to postpone the event, there maybe extra charges.
2- How do I pay?
-You pay by credit card or bank transfer. As soon as you decide we send you an invoice with a credit card payment link or our bank account info.
3- Can we Have an Outdoor Activity?
-Since the weather is often hot, cold or rainy, it is safer for us to arrange an indoor activity. At the same time, if your hotel has a terrace, we may be able support you.
4- Can you adjust special presents and prizes for teams?
-In terms of presenting teams the prize you give us, we can do it. Regarding purchasing or arranging particular gifts and presents, we recommend you coordinate with the concierge of your hotel. If you want a special decoration or arrangement, once again we recommend you coordinate with your concierge.
5- Can you arrange tour guides while our stay in Japan?
-Yes.
6- Can you arrange a show? Such as a samurai show, geisha show, koto music performance?
-Yes, but currently these services are available only in our Kyoto branch
7- Can our bus stop near your place?
-Yes.
8- Can you arrange a lunch or dinner?
-We can try to assist you making a reservation at a popular local restaurant.
9- Can you give a different uniform for each team?
-We used to do it but because of size issues. nowadays we only provide a headband.