Don't know where to go in Kyoto to go for a fabulous kimono photo shoot?
Dreaming of a memorable kimono experience in Kyoto, Japan?
Then, make sure to check out these suggestions. After the inspirations you can decide where to get your kimono for rent in Kyoto.
Go back to Kimono rental places in Kyoto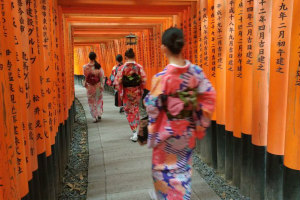 It's one of the most 
famous tourist attractions in Japan
, and has appeared in numerous movies.
The seemingly endless orange rows will make your photographs enthralling.
Tip: Go there early in the morning or after 05:00 PM if you don't want others to be included in the frame.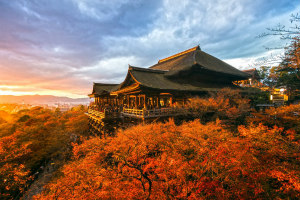 The eye-catching orange gates with stairs, paired with a kimono, make a 
picture-perfect photograph
.
What's more, there are tons of terrific spots for photography here.
Tip: The person taking your photo should stand below you. Also, the full must be on the frame with the temple's gate in the background.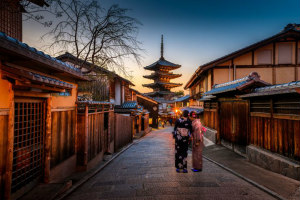 This is the place where most wedding photography sessions in Kyoto are shot.
With its old world charm and scenic background, it's an excellent place to do a kimono photo shoot in Kyoto.
Tip: Make sure to snap a photo in front of the shrines colorful wish balls.
***See more Instagram photos***
Location and reviews
With its 
surreal light quality
 and towering bamboos, it's definitely an amazing picture spot in Kyoto.
It's, no doubt, one of the most picture-perfect attractions in Kyoto, Japan.
Tip: Be there in the evening or early in the morning, as it's crowded during peak hours. ***
See more Instagram photos
***
Location and reviews
You'll love this picturesque bridge.
This is, after all, the place where they filmed a scene in the beloved flick "
Memoirs of a Geisha
".
Tip: Go there early or late in the evening to avoid the crowds. This place is open 24 hours a day.
***
See more Instagram photos
***
Location and reviews