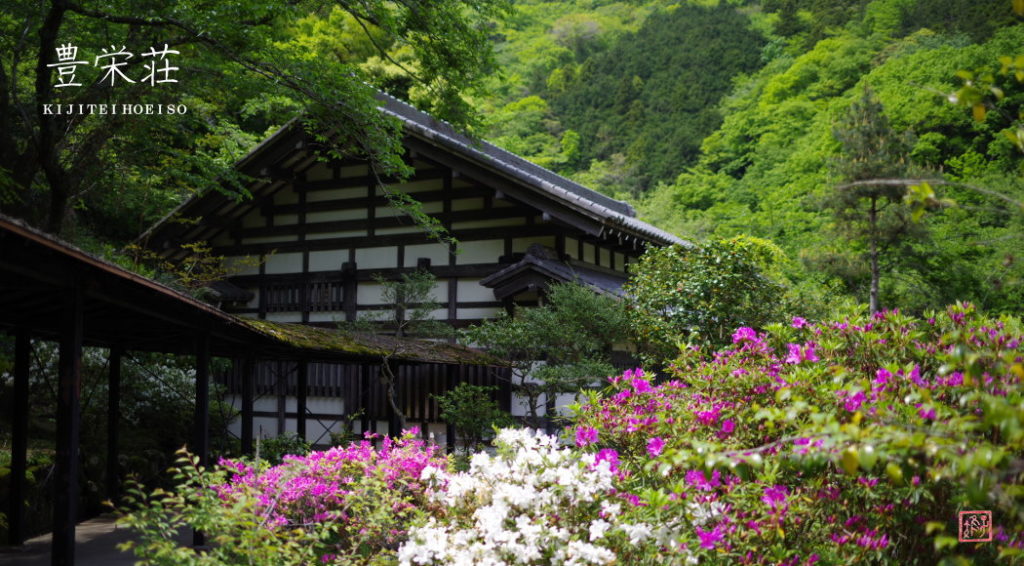 Hakone Hoeiso Ryokan, also referred to as Kijitei Hoeiso, is a traditional Japanese inn situated in nature, with a nearby river and a couple of mountains.
Kijitei Hoeiso traditional Japanese rooms with complete tatami mat flooring and futon beddings. A stay at the inn costs about 30,000 to 70,000 JPY per night, including manual control of cooling and heating facilities.
For a calming journey, guests are invited to take a stroll in their garden or take a dip in their public baths. An onsen can also be rented for private use, which is ideal for families and couples.
Breakfast and kaiseki dinner is served at their dining area.
Guests can also visit the Kitahara Museum and the Hakone Open-Air Museum since it is accessible when from the inn.
Visitors can take a bus ride from Hakone-Yumoto Station, provided they take precautionary measures.
Onsen Area
Hakone
Is this place ryokan only or ryokan with an onsen?
Onsen Ryokan
Does this ryokan have private onsen (hot spring)?
Yes
Is there a communal shared public bath?
Yes
In or near
Tokyo
Price range (yen)
30,000 – 70,000
Kijitei Hoeiso
GadaGetaway
●●●●●
Excellent ryokan offering vegetarian kaiseki
Mind blown ! This place is gorgeous and the service is top notch. We arrived on a rainy day, but even then one can appreciate the natural beauty and solitude. I found the rooms extremely comfortable. I researched for ryokans in Hakone offering true vegetarian cuisine and finally came across this ryokan. It also offers food for non vegetarians which was perfect for me and my travel partner. Top notch service and a relaxing way to finish our 2 week Japan trip.
---
Andrea F
●●●●●
A true Japanese ryokan experience: a must-try!
Our stay at Hoeiso was marvellous. The place is incredible: a traditional Japanese ryokan in Hakone, a magic place. The hotel is really beautiful and our stay was perfect. The room was spacious and allowed us to live a real Japanese experience. We had a fantastic kaiseki dinner: the staff asked before our arrival about our preferences and they satisfied all our requests. But personally my favourite experience was the rotenburo. I wake up at 6am and went bathing in the small swimming pool of the hotel, which is outside, in the middle of the forest and aside a river. Something unique, which I can't explain. Next time I am in Japan I will come back.
---
Kei M
●●●●○
Quiet
A place for a perfect get away staff are nice they can speak English but food is ummm not as I expected it's okay tho the spa is more than perfect especially during the night it's private and it's so quiet
---
Nata1717
●●●●○
Interesting traditional Japanese ryokan experience
One night at a traditional ryokan was an interesting experience. We stayed only one night at the end of November and it was very cold. Ryokan supplied us, obviously, with the slippers, kimono plus an additional warmer kimono jacket. They DO NOT provide pjs. They provide only 1 bath towel and one face towel (per person). They do NOT provide extra towels for the onsen. This is definitely a con, especially for the high price they charge for the stay. We only visited the outdoor onsen (3 times) which is awesomely located right at the river (I think their indoor onsen is really good and big, but we didn't have time for it). What we learned - you don't have to walk there in just kimono, if it is cold - you can wear whatever you want (you can even take a plastic bag with your own shoes if you don't want to wear the outside wooden slippers they proivide and worn by everyone. I chose to use the socks with them). We, however, wore kimono and were fine. In terms of dinner - my expectations were not met, i expected delicious food, but the food was probably something very traditional. It was beautifully arranged but it was weird to my taste. There was not much fish there, there was a lot of pheasant, including "pheasant sashimi" (imagine nigiri sushi with pheasant meat instead of fish), there were other weird things we couldn't even figure out what it was. Luckily we had a good lunch before it. For breakfast we asked for Western and it was served in a traditional way, but surely included toasts, margarine (not butter), preserves, fruit. The building itself is bigger than it seems, it is 3 stories, that you can see from the back. Sleeping on futon mattresses (I was worried it would be to firm) turned out comfortable, this was a big pro. Our suite included a hallway, separate toilet and a bathroom (the shower and tub are traditional Japanese, not your usual style), the sleeping area, dining area and an enclosed balcony. Everything is heated by a stand-alone gas heater. The warm air is not really reaching the bathroom, which stayed pretty cold before the water was turned on. Overall - it was a very interesting experience. The stuff was ver nice and accommodating, they speak some English (some better, some worse). Be aware of the bus schedule. I wanted to order a taxi (they night before we were leaving) but it was "not available" for the time and we had to leave early taking a bus (it was Saturday and there is only 1 bus per hour in the morning).
---
PBTN
●●●●●
Excellent traditional Japanese hotel
What a lovely place! A very traditional Ryokan with hot bath. We stayed here for one night. A beautiful room of course sleeping on the floor. We enjoyed the lovely breakfast and we ordered the traditional dinner which is a strong recommendation. There are anyhow no other restaurants in the neighborhood. You can take the bus from the train station and it stops exactly in front of the hotel. Will take 10 min / 220 yen. It's worth going up all the way to the lake to see Mt Fuji if the weather allows it - we were lucky. And you can enjoy the hot spring.
---