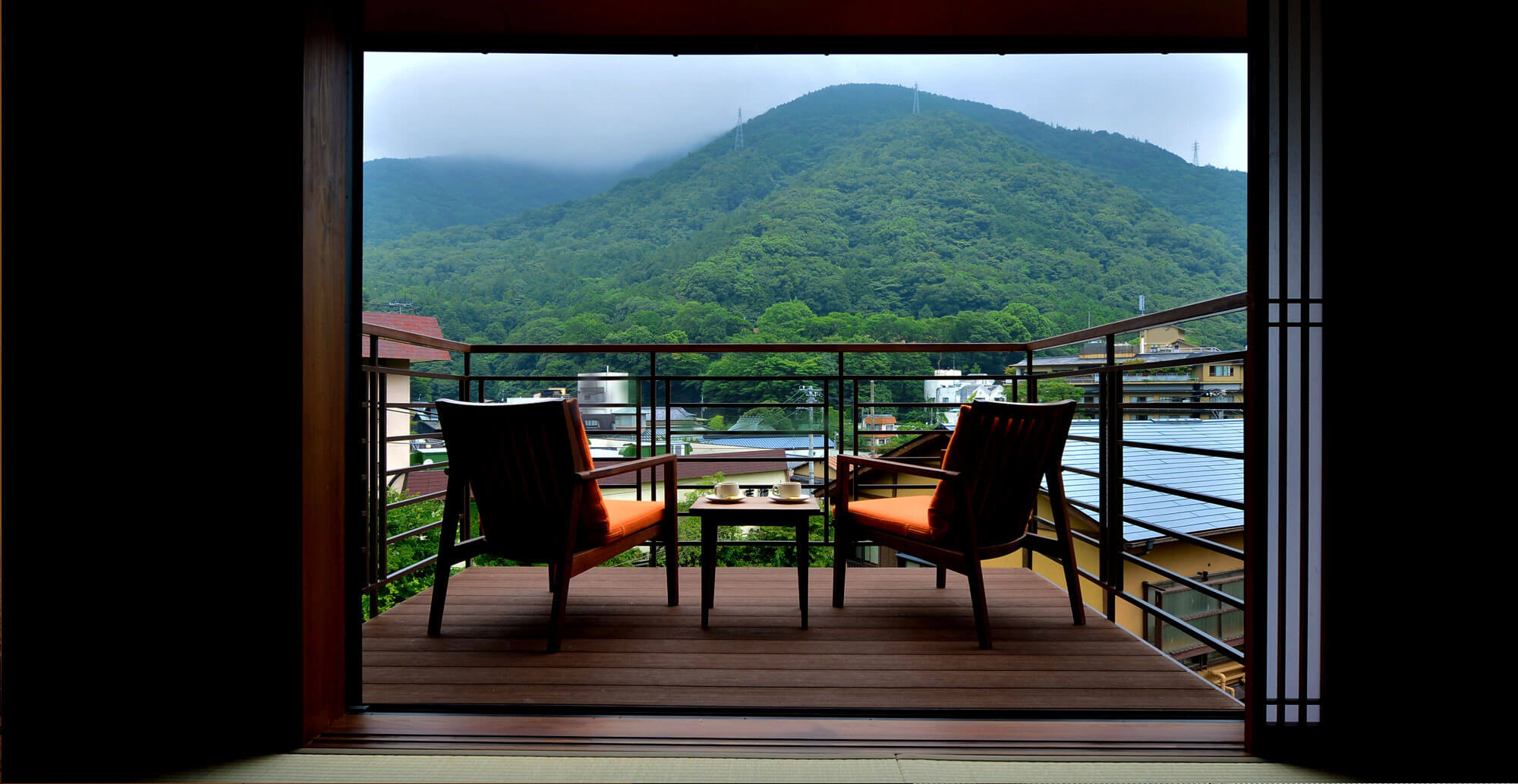 Hakone Yumoto Onsen Yaeikan is a traditional Japanese inn that brings its guests to a location that boasts mountain views and the stunning beauty of nature.
Yaeikan Hakone has rooms based on traditional Japanese design, complete with tatami mat flooring and futon bedding. A stay per night costs between 15,000 to 45,000 JPY, including in-room meals, massages, and bathrooms.
It has hot spring baths that display the view of the mountains, where guests can have a different bathing experience. After taking a dip, guests are welcome to walk around the garden and unwind.
The location of the inn is near tourist attractions like the Hakone Open-Air Museum and Lake Ashino.
Yaeikan Hakone is accessible by train from Hakone-Yumoto Station, provided that guests take precautionary measures due to COVID-19.
Onsen Area
Hakone
Is this place ryokan only or ryokan with an onsen?
Onsen Ryokan
Does this ryokan have private onsen (hot spring)?
Yes
Is there a communal shared public bath?
Yes
In or near
Tokyo
Price range (yen)
15,000 – 45,000
Yaeikan
dtdam254
●●●●●
Amazing kaiseki dinner, nice open air bath
This ryokan is located 5 mins walk from Hakone Yumoto station. It has 2 public bathrooms, 1 family bathroom available on first come first serve & 1 requires reservation. The kaiseki dinner included in room rate was amazing, great value for money. The only thing I don't like about this ryokan is the lighting inside the room, too dark for me.
---
Yannis L
●●●●●
Great Ryokan experience
A nice short walk from station to this place. We book a room with private bath as well as dinner. Tho it was expensive but it was truly an experience. The lady that serve us didn't understand English, so we just had to figure out what she's trying to tell us. Dinner serve at 6pm and it was amazing! Portion look small but it was super Super full! We will given a choice to have Breakfast at 8am or 830am. And it was as good as the dinner. To experience a real Ryokan, this is a good choice
---
Lauren508
●●●●○
Great authentic experience
We stayed at this hotel for 2 nights whilst we explored the Hakone region. Overall it was a great experience. Although a little pricey $1200 aus for 2 nights it was an experience that was recommended. All rooms are traditional Japanese rooms with futons for sleeping. We booked both nights the private onsen (30 mins per day complementary) which was great and enough time. The onsen is about 40 degrees and 30 mins is long enough to bath. Dinner and breakfast was included in our stay however it was very traditional and did not accommodate any western food. There was also no English menu. We ended canceling the 2nd night dinner and breakfast. Instead found a great bbq dinner option and 7/11 for breakfast. The hotel is approximately 10 min walk from the train station. It is an easy walk and did we not have a problem with this.
---
TalingChanLife
●●●●●
Pampered by this ryokan! 5*****
We booked a traditional Japanese room with onsen bath at the Yaeikan. This property is a 8-10 minutes walk from Hakone Yumoto Station. I had hurt my foot couple days earlier so took approximately 15 minutes. Lol. You have an option to take the local bus at ¥100 per person which takes you towards this ryokan (Route A bus). The property itself looks quite old from the outside but the interior is well kept. Check in is strictly at 15:00 and this property only accepts cash payment (they do mention this at time of booking and remind you on numerous occasions prior to arrival). After a smooth check in, was escorted to our room located on the first floor. Room was spacious with a living space, dining space, washroom, bedroom with futon beds and bathroom leading to the private onsen bath. Our booking including breakfast and dinner therefore the dining space was quite convenient. The minibar is well stocked and the drinks are kept cool by an efficient fridge. Prices for drinks aren't that bad in comparison to major brand hotels (eg. can of Asahi Super Dry at ¥450). You can order a bottle wine, champagne and other drinks via 'room service' and these prices aren't that bad either. Dinner and breakfast is served in your room by a designated room attendant and the quality was incredible. Some past reviews from 2010 and 2011 express negative experiences but perhaps this property has upped their game. Have and had no complaints. Staff try their best to accommodate your requests. Onsen bath within the room and provided at the main building are legit. Great quality hot spring water which helped heal my hurt foot. You have an option to rent a private bath at the main building for 30 minutes so guests without a private onsen bath within their room this is a good option. Remember traditional etiquette is upheld whilst taking a onsen bath so please read the instructions provided by the property (eg. take shower prior to dipping yourself, wash all soap off, no tattoos, etc.) As I am partly Japanese, I've slept in many futon beds. Most of the time, I feel unrested the next morning. This property provides excellent futon beds so I slept like a baby. Great peace and quiet (except for the loud foreign guests and their children upstairs) with wonderful mountain air. Would love to come back here again. Hope this review helps.
---
thetravelsofasaint
●●●○○
Great Room and Dining Experience - Don't go for the communal baths
*Location 2.5/5 20 minute walk from the station with limited local amenities but Hakone is a small town to explore *Quality 4/5 Hotel very traditional. We chose a room with private baths overlooking the mountains and it's own dining room which was fantastic. Communal baths were disappointing but if you have a private bath you don't need them. *Value for Money 3/5 This is certainly not a bargain, but this is an experience not just a lodgings. Breakfast and Dinner were included in our price which involved our own private banquet served in our room. We emailed ahead as one of us didn't eat fish and they accommodated this request. NB: don't arrive earlier than check in and make sure you take your shoes off!
---