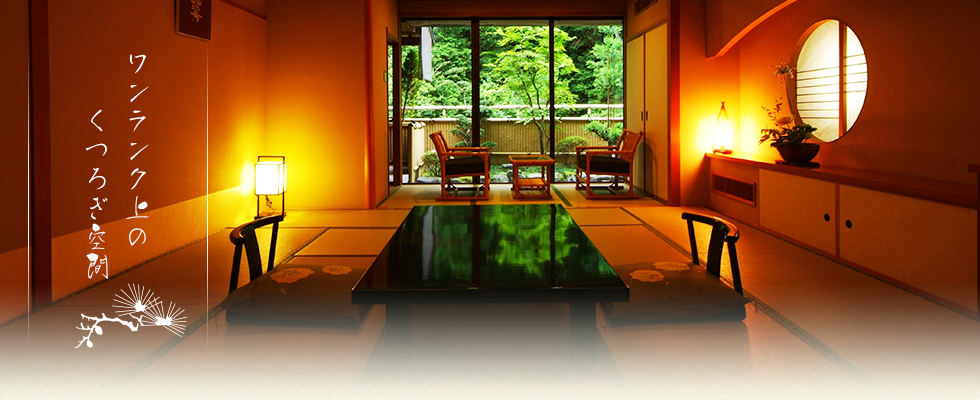 Syoenso Hozukawatei is a traditional Japanese inn located in Kameoka. The ryokan has 56 guest rooms that cost around 15,000 to 75,000 JPY per night, including open-air hot spring baths in some of the rooms.
Guests can also enjoy onsens, which are gender-segregated. Other relaxation treatments can also be spent at their sauna and footbaths. There are also rental baths that are available for private use.
The inn is near top attractions of the area like Izumo Daijingu, Anaoji Temple, and the Kuwayama Shrine, which can be visited by guests during their stay. Syoenso Hozukawatei is accessible by rides coming from airports of Narita and Itami.
Guests are required to practice safety and precautionary measures while traveling to prevent the spread of coronavirus.
Book Syoenso Hozukawatei in Kyoto Kameoka Yunohana Onsen –  This onsen ryokan has expansive grounds covering a space of 2,640 square metres. Its 56 guest rooms are divided into six different types, including those equipped with open-air onsen baths and cypress baths. The gender-segregated large public baths have two open-air hot spring baths, mist saunas, medicinal baths and footbaths. The Noh stage located in the building of the large public baths is also a unique feature. In addition to the public baths, two rental onsen baths for private use are available.
Access: around 20 min by JR Sagano Line from Kyoto Station to Kameoka Station
Does this place have a private onsen for couples and families? Is this venue tatoo friendly?
(1) Rooms with open-air hot spring baths available
(2) Rental hot spring baths for private use (outside guest rooms): 2 baths
Spring quality/qualities
Radioactive spring
Number of rooms
56 rooms
Rooms with open-air baths
Available
Onsen Area
Kameoka
Is this place ryokan only or ryokan with an onsen?
Onsen Ryokan
Does this ryokan have private onsen (hot spring)?
Yes
Is there a communal shared public bath?
Yes
Are there additional rental options?
With open-air tubs 0 With indoor tubs 2 With both indoor and outdoor tubs 0 Hours 3 pm-10 pm, 7 am-9 am Price 5500 yen / 50 minutes How to book Reserve upon check-in
In or near
Kyoto
Price range (yen)
15,000 – 75,000
The price includes one dinner and one breakfast
Syoenso Hozukawatei
Sammy
●●●●●
Amazing service and spectacular view
Cant find any reason not to stay here, all staff were amazingly helpful and catered to our every need. The 2 out door onsen was spectacular, and the food was a great feat to both the eyes and the stomach. Our private bath in our room was really good too! I absolutely enjoyed my stay here and would highly recommend this hotel
---
nokchai2005
●●●●●
Very Nice place
Syoenso Hozukawatei is a very nice place, everything is perfect. They have many different type of hot spring which is comfortable. You can pre-order the shuttle bus by Syoenso Hozukawatei pick you up at the JR Station.
---
Washingtonty
●●●○○
Need to be improved otherwise it will be wasted.
The hardware and the onsen was fantastic, the hotel is so beautiful. But the food should be upgraded, it wasn't match with the hardware and it could be easily be upgraded. The breakfast was nothing special and it wasn't what I expected, that's all I can say. If it's not budget consideration then your chef is not good enough. I like the hotel and I hope it can be improved better, i will surely go back again.
---
lobert124
●●●●●
Fantasy stay!!!!!
It was a wonderful experience staying at Syoenso Hozukawatei. The staff was very polite and helpful with setting everything up as well as translating for us. There are a myriad of hot springs ranging from indoor to outdoor, from regular to medicinal baths. Adding to that the rooms were spacious and cozy giving a nice view of the mountain. Finally to top it all of the food was delicious with multi course meals for dinner and breakfast that highlighted the local delicacies. It was a wonderful visit! Plus the pillows were amazing!
---
swindlemark
●○○○○
overpriced, poor service. deceptive pricing policies
overpriced, poor service. deceptive pricing policies. we requested a private bath, and arrived to find that the staff had neglected to prepare the room fr us. Things like this happen - but the incident which was most egregious was ths: we requested a single room for 2 people and ended up being billed double - i.e. 2 rooms, 1 person per room. It was only when we were checking out this was brought to our attention. The staff failed to respond in a timely manner to our requests for clarification on pricing policy and room arrangement, leading us to believe the quoted rate was what we would be expected to pay.
---