Ikebana and Flower Arranging in Osaka
Price
▶
Minimum of 10 participants needed to reserve for this experience.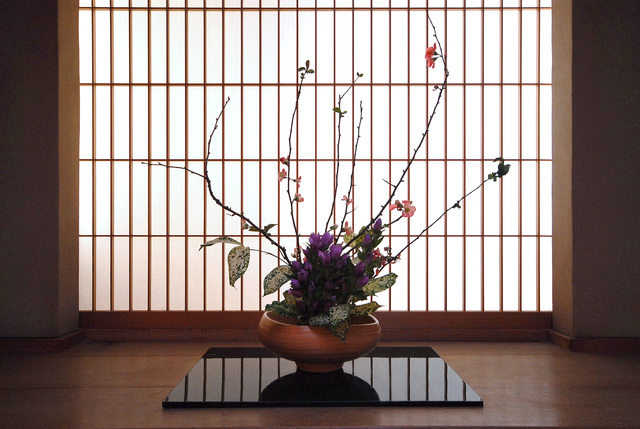 Japan is known for its kimonos, sake, and Tea Ceremony. The delicate art of flower arranging is another product of Japan. Known as Ikebana and translated as "arranging flowers" the practice of creating beautiful pieces began in the 7th century when people started to leave flowers at altars across the country. The first real change in the tradition was seen when people put flowers in a special place in the home called the tokonoma alcove. The rituals with flowers would not see much of a difference until the 16th century when Buddhist tea masters used flowers in worshipping Buddha. The tradition was called Mitsu-gosu ko. In Osaka, guests can now partake of the ancient art. Ikebana has grown to over one thousand schools of style throughout Osaka, Japan, and the world. Ikebana is also known as kado or the "way of flowers". Historians have researched the Japanese art of flower arranging and believe the origins of current Ikebana styles came from not only Buddhist traditions but Shintoism beliefs regarding benevolent spirits residing in nature as well. Ikebana is much more than just sticking flowers in a vase. Flower arranging is an art requiring patience and discipline. Unlike other types of flower arrangements that focus on bountiful blossoms, Ikebana encourages using other parts of a plant including the leaves, stems, and stalks. Often minimalism is attributed to Ikebana, but not all Japanese flower arrangements use that form. The pottery or vase can be attractive and draw attention, or it may be used as a mere holder or container. There is a spiritual aspect to Ikebana for the people who practice the art form. Ikebana is an opportunity to slow the mind, release stress and be in tune with nature.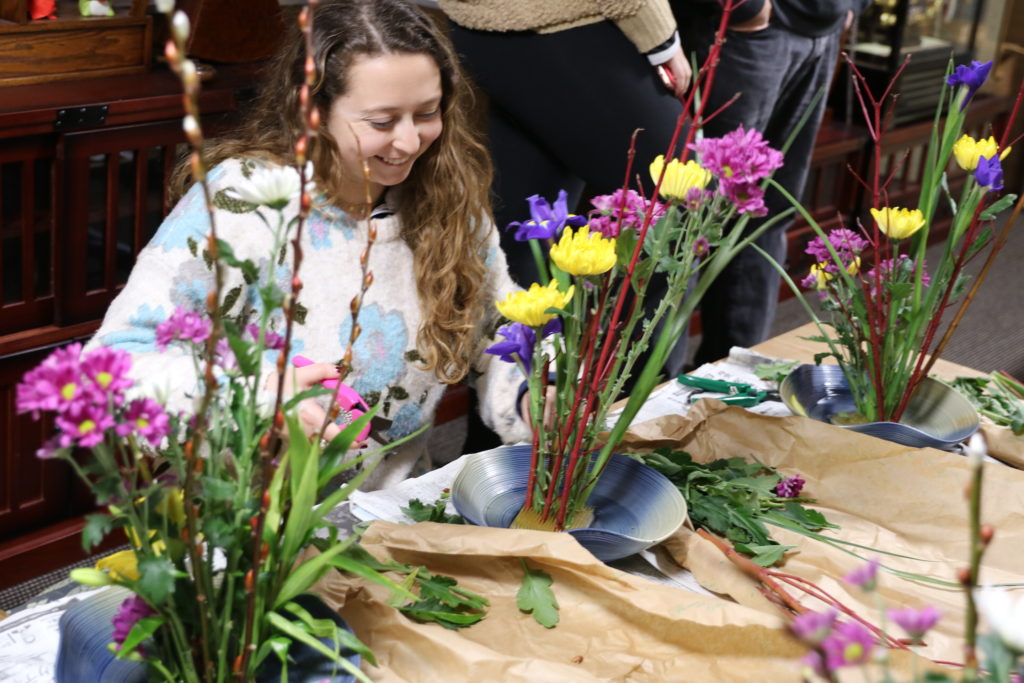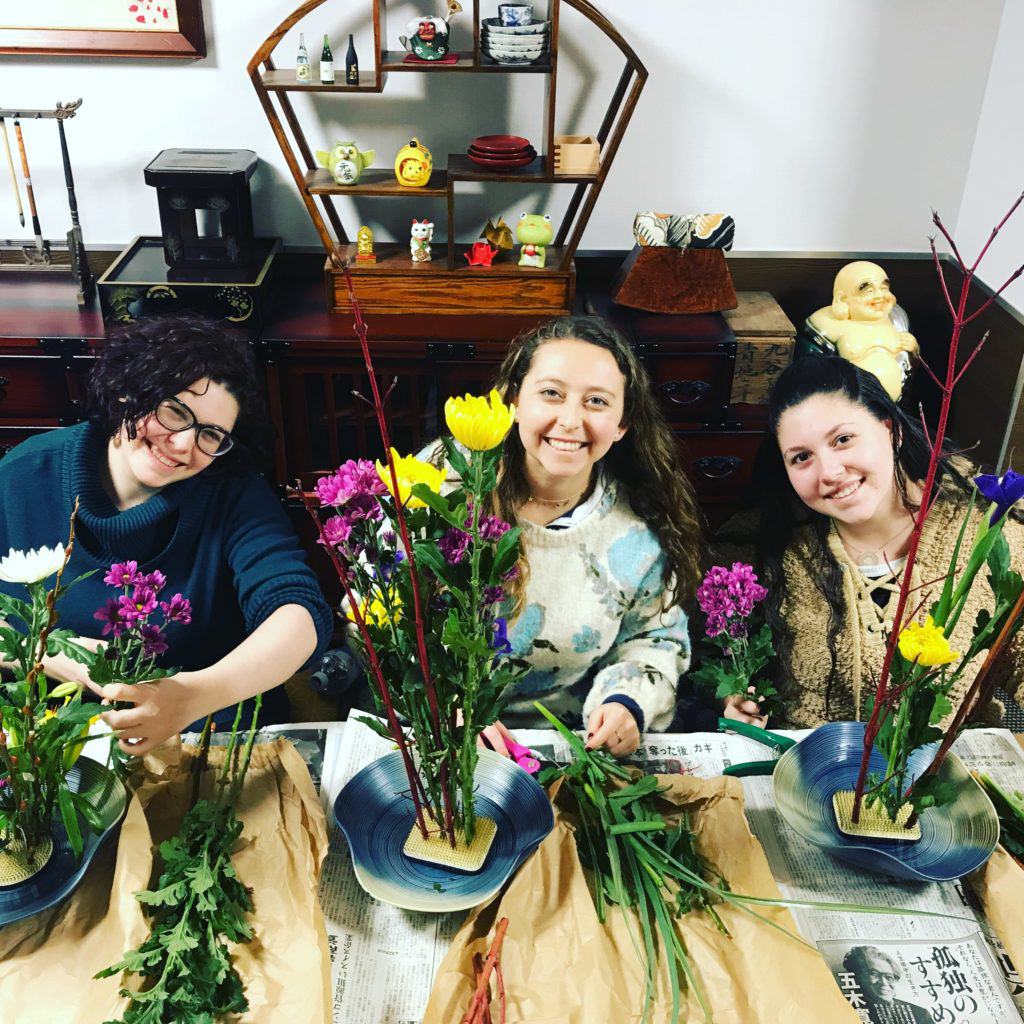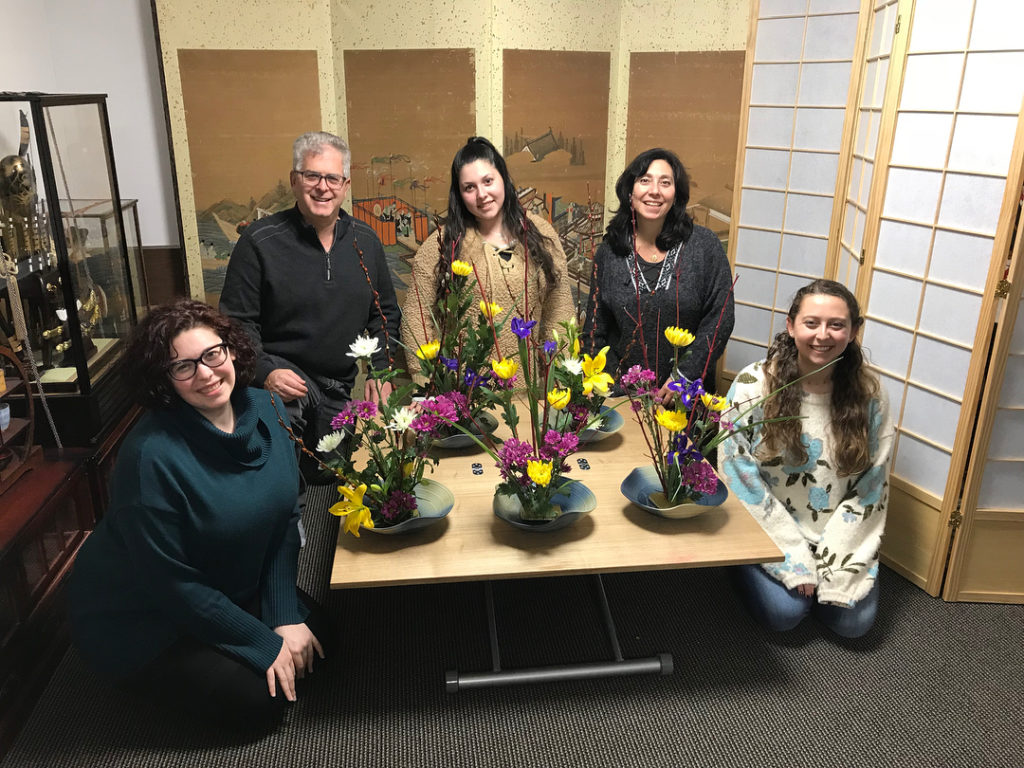 Discover Ikebana, the art of flower arrangement.

   Learn the origin and history of Ikebana

   Flower arranging is a long held tradition.

   Ikebana focuses on the art found in nature.
Ikebana Experience
When in Osaka a visit to the Maikoya must include Ikebana, the art of flower arrangement.  You will learn about the history of Ikebana from a teacher with years of experience in the art. The instructor is familiar with different techniques and styles and sharing knowledge about the art form. If you are searching for a novel experience that is also relaxing and soothing Ikebana is a perfect choice. Students will receive four fresh picked flowers to use in their arrangements. Although there are guidelines or rules for Ikebana, the result comes from personal choices while giving thought to what you wish to communicate. Ikebana encourages the relationship between the student and the natural world. Practitioners often work in silence or a quiet area. A peaceful environment is conducive to allowing daily stresses to fall away and the creative process to begin. Ikebana will change your view of the world. Art and beauty are found in many places, including unlikely and overlooked areas. Ikebana calls for the elements of your arrangement to be simple.  The focus of Ikebana is on the form rather than a bursting cornucopia of brilliantly colored masses of blossoms. The materials for Ikebana are abundant in nature. Flowers are often incorporated but in small numbers. Appropriate materials can be found anywhere in the natural world. A simple stem, gracefully curved and weathered to a warm color can make an outstanding beginning to an attractive and meaningful work of art. When you have completed your Ikebana creation, you may take it to your hotel to enjoy for the remainder of your visit to Osaka.
   An accomplished teacher will help you understand the ways of Ikebana.

   Guests are taught the basic foundation of flower arranging.

   Four fresh flowers will be given to each guest to make their arrangement.

   Take your beautiful creation back to your hotel to enjoy for the remainder of your stay in        
    Osaka.