Rolled Sushi Making, Japanese Cooking Experience in Tokyo
Price
▶
Another 10% OFF for 10 or more people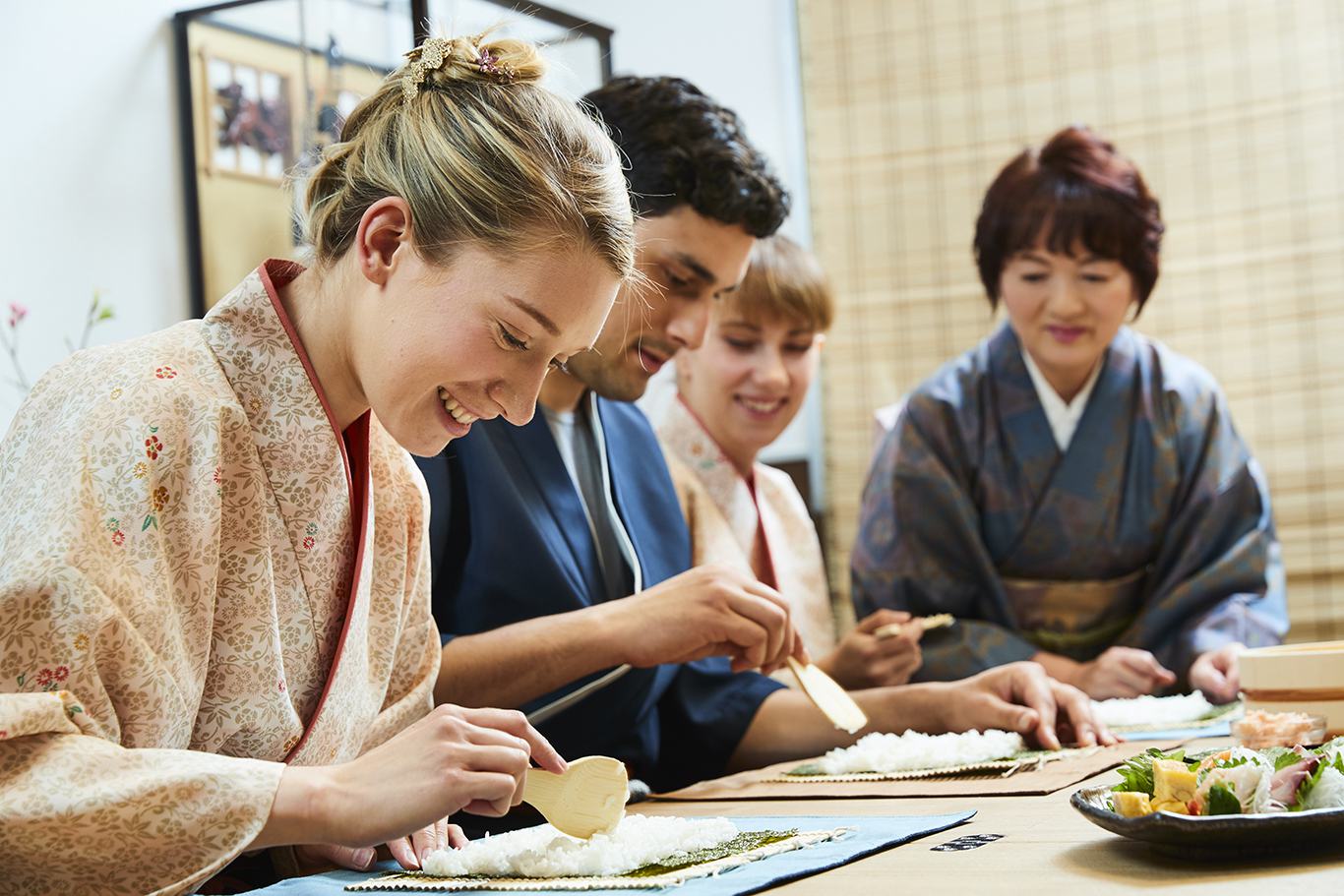 This is a unique Japanese cooking experience for tourists and residents alike. Participants will make a) Maki rolled sushi b) tamago yaki (or rolled omelette) and c) miso soup.
We will make
a) Maki rolled sushi
b) Tamago yaki (or rolled omelette)
c) Miso soup
and have lots of fun!
IF THE DATE YOU ARE LOOKING FOR IS UNAVAILABLE TRY THE SAME COOKING CLASS IN OSAKA.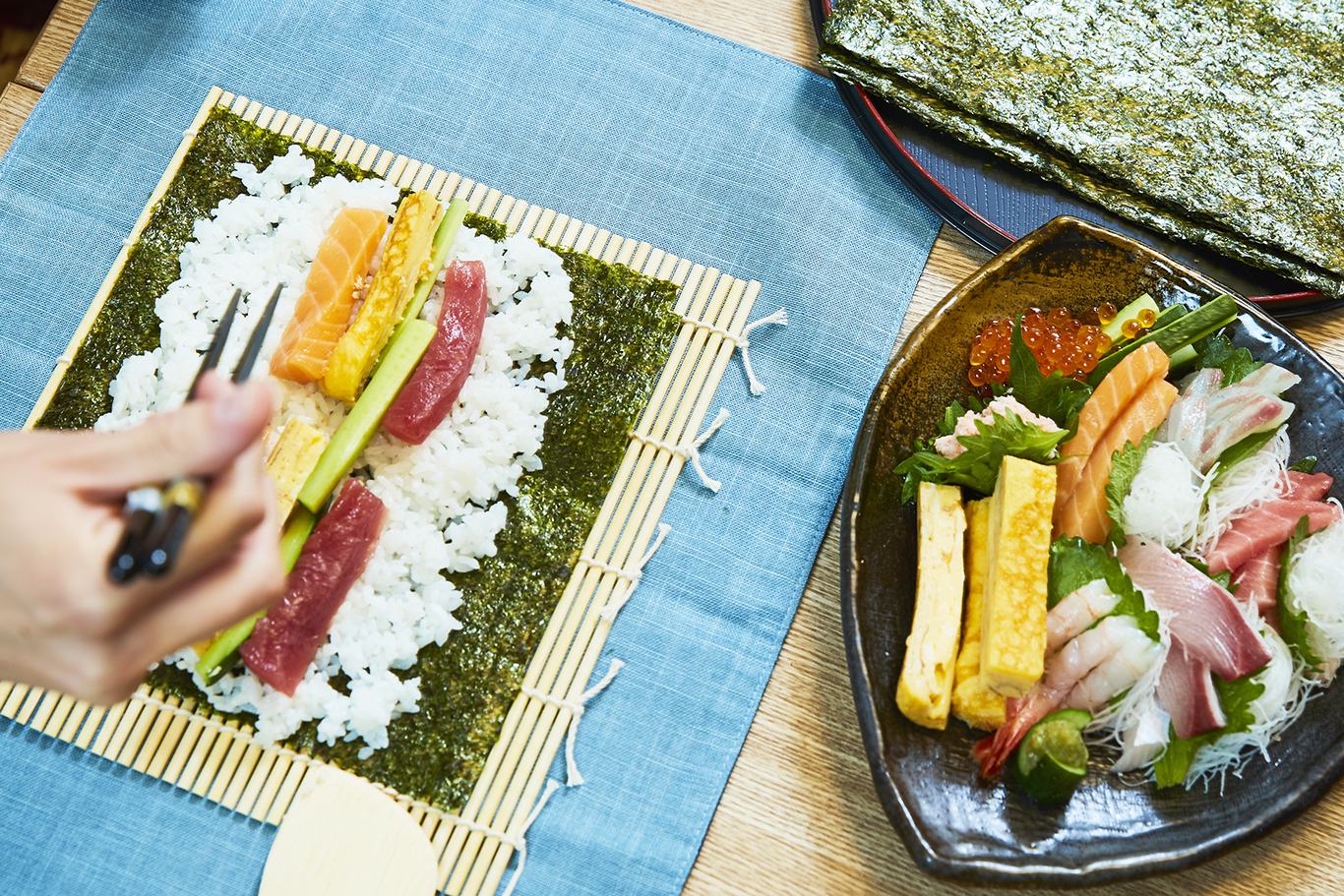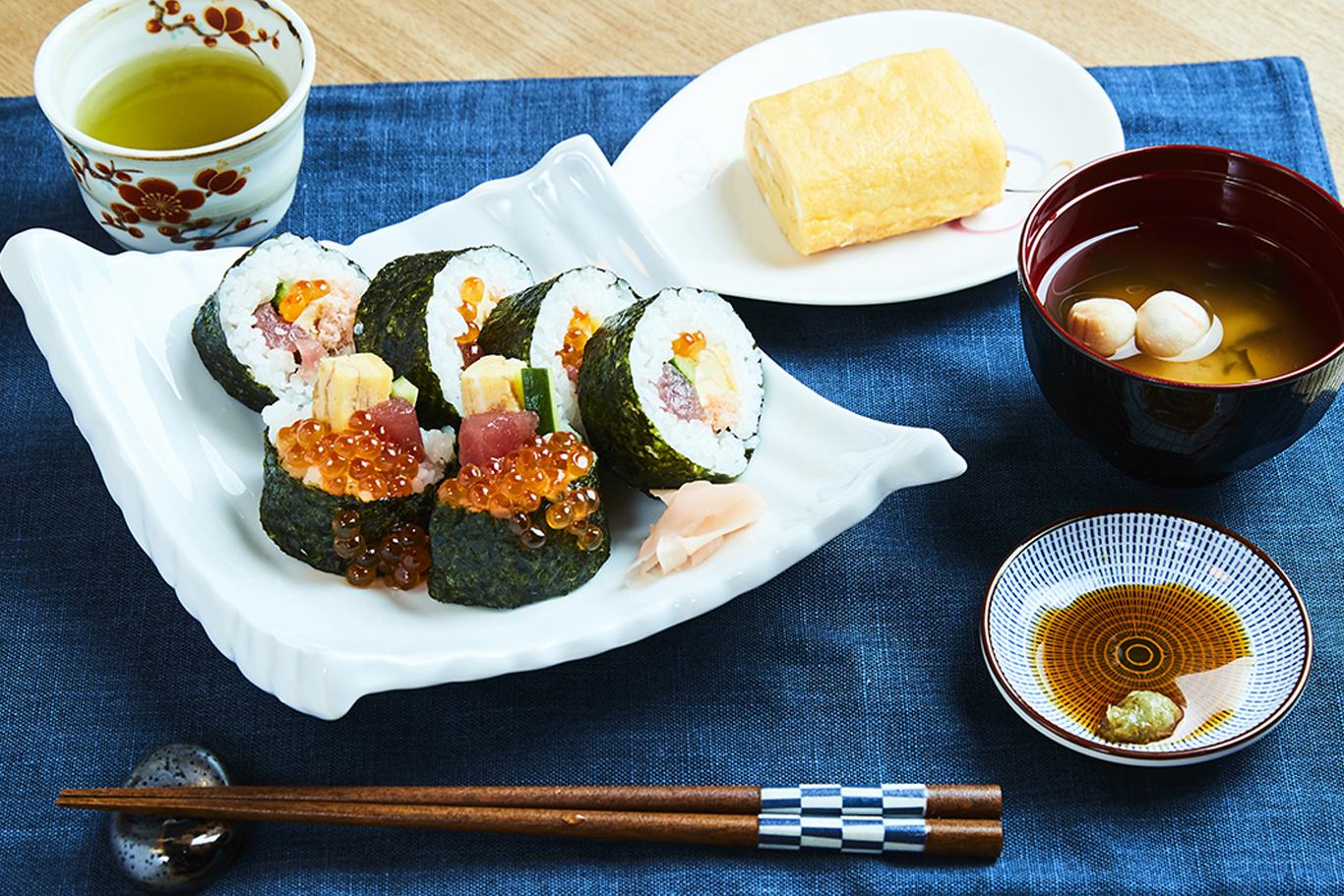 HIGHLIGHTS
*Try a diverse range of ingredients and flavours unique to Japan
*A friendly host will explain and demonstrate correct cooking techniques
*Held in a Japanese styled kitchen
*Opportunities for taking photographs will be highlighted throughout
*Special experience to cook wearing Kimono costume
READ THE REVIEWS ABOUT THE COOKING EXPERIENCE AT MAIKOYA ON TRIPADVISOR
Learning about a country through cultural workshops and activities will give you a better understanding of our intricate history, valued social principals and holistic way of life. By learning about Japan and its people, you will be immersed in different perspectives and approaches that are unique to this country. Maiko Kitchen offers you opportunities to understand this culture through local instructors and guides. There is no better way to learn about a new place from the viewpoints of those who grew up and live in this amazing country. What better way to spend a day than learning a traditional, beautiful new activity with a knowledgeable tutor in a picturesque setting? You wouldn't find friendlier people to help you experience Japan in all its splendor.
The Japanese Cooking Workshop provides you will a once in a life time experience: learning traditional Japanese dishes from local cooks in Japan! Tokyo is considered the food capital in Japan and there are many appetizing dishes from the area for you to try. Not only will you get to eat this delicious food, but learn how to make it yourself so you can make a feast back at home!
In this workshop, a qualified instructor will walk you through step by step of a customary Japanese meal. There are a range of different cooking courses for you to choose from, including lunch, dinner and confectionery classes. The last one is very unique as Japanese desserts have a distinctive flavor as the history of cooking in Japan didn't include processed sugar till only a few hundred years ago. You will learn even more about the flavors of Japan, as well as the range of utensils used and explanation of the techniques required, while cooking a great meal as well!
Children must be accompanied by an adult
Adult pricing applies to all travelers
*** Please let us know if you have any food allergies, Halal, vegan or vegetarian preferences.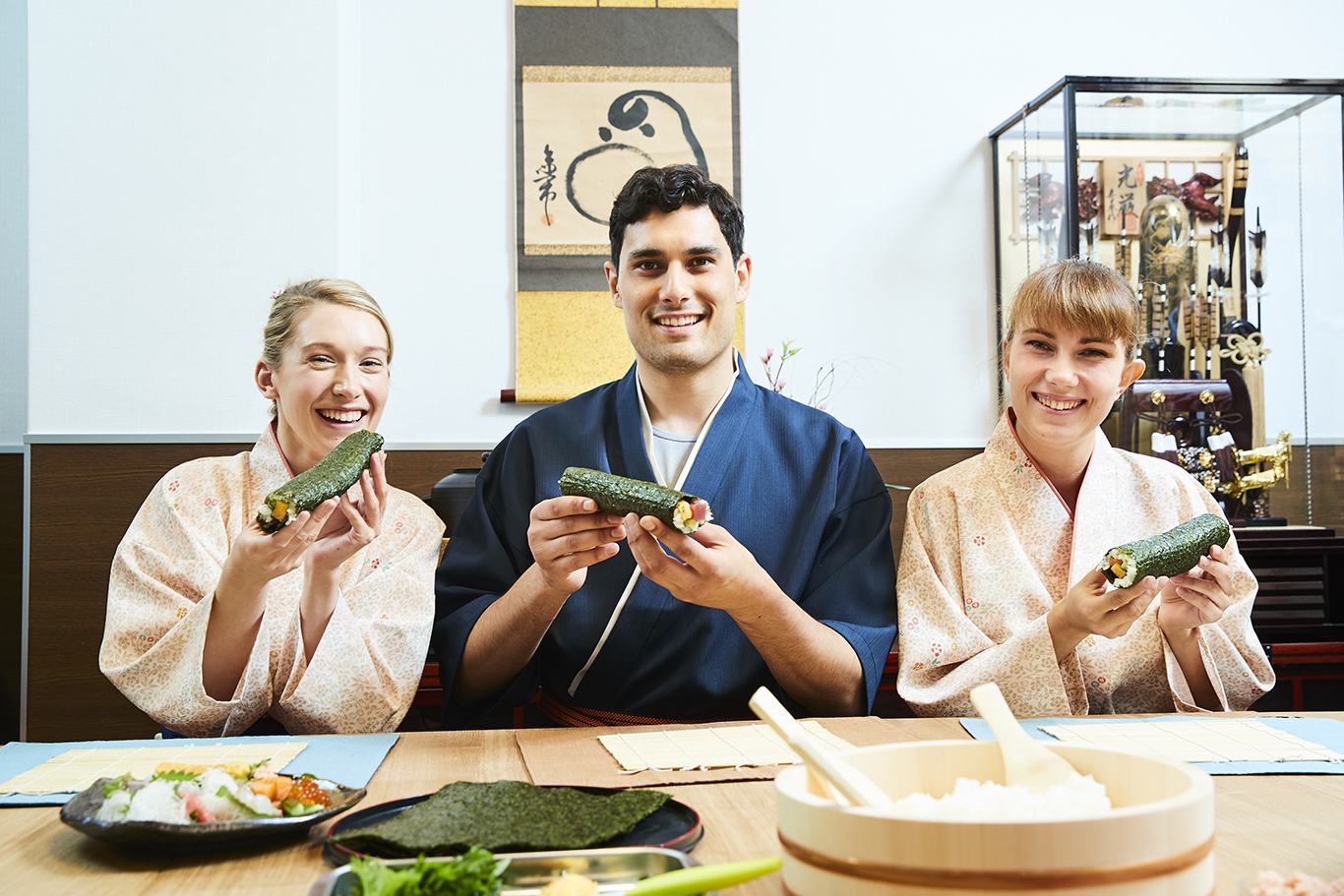 [Best_Wordpress_Gallery id="10″ gal_title="CookingClassOsaka-RolledSushi"]
Review
[grw place_photo="https://lh3.googleusercontent.com/p/AF1QipMytllalyvUlGfHQx_7HsTwgxeKQ5MpYxtPoVmh=s1600-w300-h300" place_name="KIMONO TEA CEREMONY MAIKOYA TOKYO" place_id="ChIJXSg6T06NGGARsLq_Vmf8tnI" reviews_lang="en" title="Review" pagination="4" text_size="120" refresh_reviews=true lazy_load_img=true reduce_avatars_size=true open_link=true nofollow_link=true view_mode="list"]