Cancellation and refund policy
No cancellation fee, cancel any time
Click button below to make a payment.
Ninja Experience for Families and Family Kimono Photo in Kyoto Culture Pack
This is a great combo pack for families who want to have fun but also learn about the local culture in a way that doesn't bore kids. You will do both the traditional Japanese tea ceremony experience that is conducted in an engaging way for kids and families and the ninja experience in the samurai museum (about 8 minute walk from the tea ceremony venue). We will dress you in a traditional Japanese kimono and you can spend your time freely to take pictures with your Kimono's on in front of amazing backgrounds. The ticket covers the Kyoto tea ceremony experience, Kimono dress up experience at Maikoya and the ninja experience at Kyoto Samurai & Ninja museum.
The ticket includes:
*Tea Ceremony at Kyoto Maikoya (Kimono dress up + hairdo for ladies + traditional tea ceremony experience + Japanese sweets + explanation of tea ceremony and zen in a way that is engaing for kids)
*Kyoto Smaurai & Ninja museum visit (Guided tour + ninja dress up + ninja star throw + ninja blowgun + ninja treasure hunt + samurai dress up + samurai lesson)
NOTE:  Please show up at the KIMONO Tea Ceremony venue first. After the tea ceremony experience we will give you directions on how to get to the Kyoto Smaurai & Ninja museum (2 minute walk from the tea ceremony venue)
The Japanese tea ceremony has many names in Japanese: Chanoyu, sado or ocha. It has a long history of a thousand years and has ties to the tea traders in China. Japanese monks first brought back tea leaves during the Chinese Tang dynasty (618 – 907 AD) and only used them in their temples for religious services. A priest called Myoan Eisai spread the belief that green tea could be used for medicine and by drinking it regularly you were ensured good health. Samurai in particular followed this practice and spread its popularity. Later, Sen no Rikyu, called the father of the tea ceremony, added more significance and rituals by making powdered tea so others could enjoy it. His focus on aesthetics became well known and heavily influences the tea ceremony that we know today.
You will make a green tea (Matcha) in an ancient style Japanese tea ceremony room wearing Kimono. We accept walk-ins but it is better to reserve online if you don't like to wait. In this workshop, a qualified instructor will walk you through step by step of traditional tea ceremony. This is a ritual-like activity where ceremonial tea is prepared and presented to promote well-being, mindfulness and harmony. It is also called the Way of the Tea.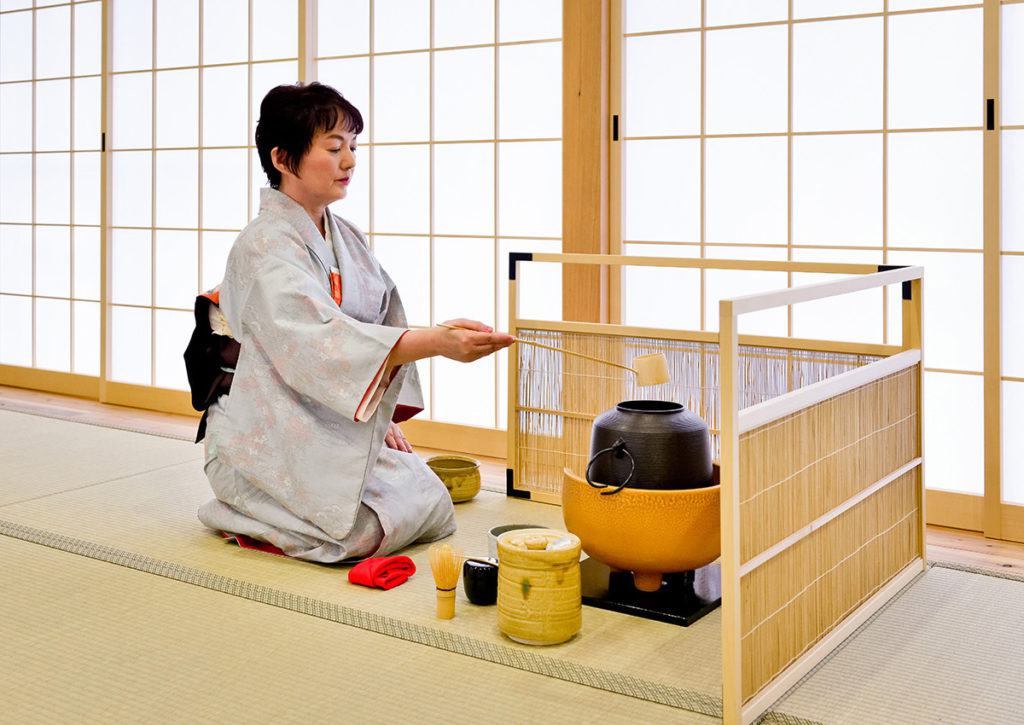 Samurai and Kyoto have always been associated throughout history. From the early Heian period to the collapse of the Tokugawa shogunate the samurai and ninja always roamed the streets of Kyoto. Now they are back! The samurai and ninja museum brings back the history and helps you to have a glimpse of these heroes' glorious lives. What is more, you can have a hands on experience including wearing a samurai armor,  doing a shuriken (ninja star) throw and using a ninja blowgun all in one place, all included in the tour.
   Ninja manuals focused on avoiding detection and how to escape if captured.
   Blowguns, poison darts, and blinding powder were just a few of the Ninja weapons.
   Five-star shuriken are well-known symbols of the Ninja.
   Ninja ate vegetarian diets to avoid having body odor.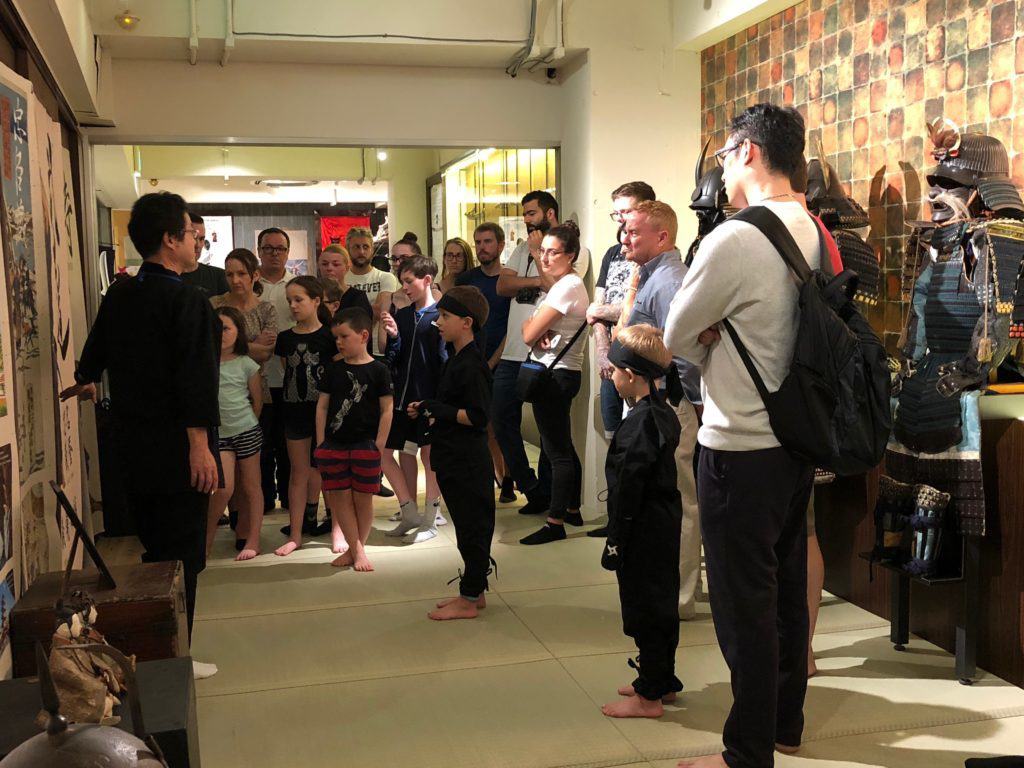 In many areas of the world, the word Ninja has come to mean black clothed mysterious beings that can perform superhuman feats. Popular movies and television are largely responsible for the attire, but Ninja legends are a part of history in Japan. Folklore portrays Ninja as possessing supernatural powers that allowed them to fly, become invisible, walk on water, and shapeshift. Ninja could accomplish these extraordinary acts because they had mastered control over the elements of nature. Though there are numerous folk tales and stories, it is rare to find historical records. What accounts do exist state Ninja were born into the profession. Secrets and traditions were passed from generation to generation. Starting at an early age children were trained in the ways of the Ninja including martial arts, climbing buildings, avoiding detection, diversions, and how to use a variety of weapons. Misguided efforts to connect Samurai and Ninja likely stem from the fact that both are born into their profession and begin training within the family at an early age. Samurai observed a code of honor and a strict set of rules. Ninja did not have a code and employed disguise and secrecy to carry out their duties. The masters of deception were often mercenaries hired to perform covert acts. Ninja used a wide assortment of skills to carry out their assignments which included infiltrating groups or areas, espionage, guerilla warfare, and assassinations. The primary tool of the Ninja was disguise. Often the Ninja would dress as a peasant farmer or woodcutter. Disguised as a common worker Ninja could slip into almost any town or village. The tools used by Ninja included numerous types of knives and darts collectively known as shuriken as well as blowguns, poisons, and explosives. Ninja were trained to use their skills of stealth instead of engaging in open fighting.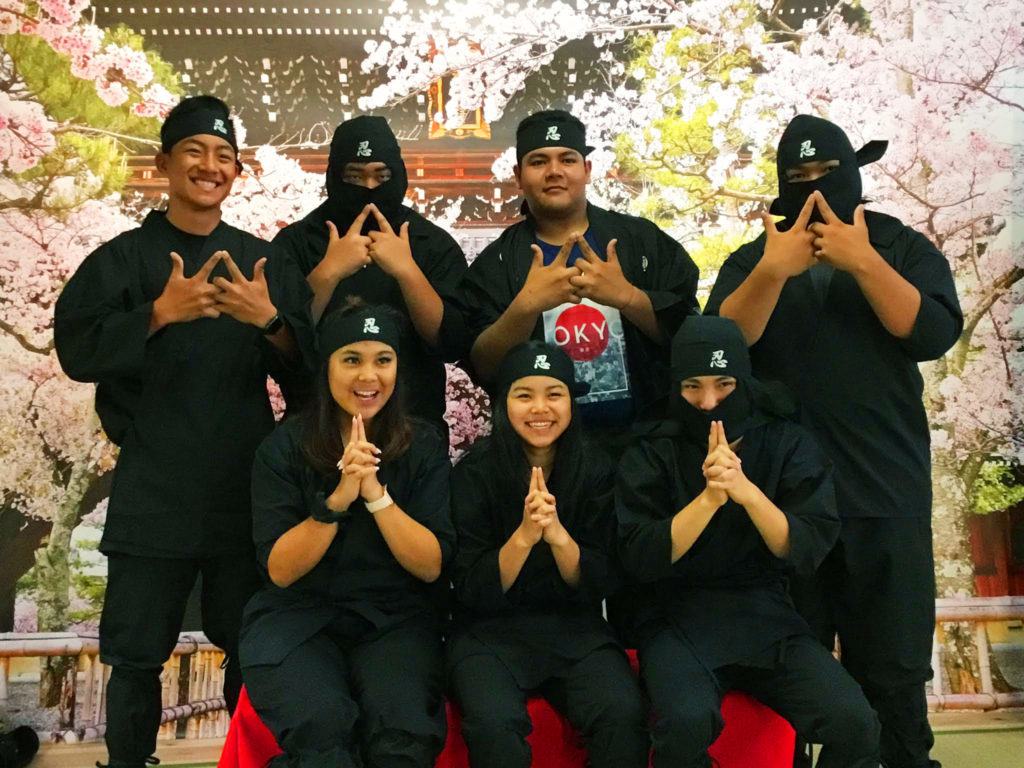 Review
Ninja Experience for Families and Family Kimono Photo in Kyoto Culture Pack
Maps

Organizer




Kimono Tea Ceremony Maikoya Kyoto

We are a cultural experience venue located in the heart of Kyoto, the cultural capital of Japan. We pride ourselves on providing authenthinc experiences in Kyoto. Founded on the four main pricinples of tea ceremony (Harmony, respect, purity and tranquility) Maikoya has gained recognition among both locals and foreigners. Maikoya also recently has been selected as one of the best tea ceremony venues in Japan by Tripadvisor. Learning about a country through cultural workshops and activities will give you a better understanding of our intricate history, valued social principals and holistic way of life. By learning about Japan and its people, you will be immersed in different perspectives and approaches that are unique to this country. Maikoya Kyoto offers you opportunities to understand this culture through local instructors and guides. There is no better way to learn about a new place from the viewpoints of those who grew up and live in this amazing country. What better way to spend an afternoon than learning a traditional, beautiful new art form with a knowledgeable tutor in a picturesque setting? You wouldn't find friendlier people to help you experience Japan in all its splendour.

---

Our address is Japan, 〒604-8006 Kyoto, Nakagyō-ku, Nakanocho, 565-4 JP Take Exit 9 at the Kawaramachi Station  google map

---

Our phone number is 075-606-5303

---

Our email address is kyoto@mai-ko.com

---

*** Please let us know the gender ratio and if you have any food allergies, Halal, gluten-free, vegan or vegetarian preferences.

Frequently Asked Questions FAQ

Do you accept walk-ins?

Yes, we accept walk-ins. However, it is chepaer to book online and you may need to wait if you show up without a reservation especially during the peak season.

Do I need to wear a kimono?

Traditional tea ceremony is usually conducted by wearing a kimono but since you may simply not be interested in it or you may be pregnant (earlier than 3rd trimester OK) we don't require you to wear a kimono.

Do I need to sit on my knees all the time or I can sit comfortably? Can I sit on the chair?

Yes you can sit comfortably without sitting on your knees. Yes we do provide chairs and desks if you need.

What is the etiquette for tea ceremony?

Please remember to --take your shoes off, --be quiet and not talk to your partner throughout the ceremony, —not use your cell phone (we allow photos before and after) but ideally you should forget worldly and materialistic thoughts.

Do you have kimonos for kids?

Please remember to --take your shoes off, --be quiet and not talk to your partner throughout the ceremony, —not use your cell phone (we allow photos before and after) but ideally you should forget worldly and materialistic thoughts.

Do you have plus size kimonos?

Yes we do have extra size kimonos. If you are a plus size please let us know when you reserve about your size.

Can I walk outside wearing the kimono for the rest of the day?

Yes! you can walk outside with additional fee JPY1000 by 6 pm!

Do you provide any hairdo services?

Yes (for females), we will make sure you look your best and your hair matches the traditional kimono style.

Do you only show activities or you explain the meanings, symbols etc?

Of course we explain all the meanings and symbols. We also answer many questions you may have (what tis the relationship between zen and tea ceremony, what is the relationship between zen and shodo, what is the difference between Shinto and Buddhism, etc.)

Do you have a souvenir shop where I can get matcha tea, tea ceremony set, calligraphy set, etc. to remember my experience?

Where can I buy a kimono?

We can recommend you a few nearby shops that sell 2nd hand, upscale and economy kimonos, yukatas, samues and hakamas.