Samurai Sword Cutting Experience in Kyoto – Tameshigiri
Samurai test-cutting tameshigiri experience in Kyoto (Tameshigiri). Use a real samurai sword and feel like a samurai.
Your childhood dream now comes true. You will be wearing a hakama or samurai armor (only available at the samurai and ninja museum) and use a real samurai sword to cut tatami mats. This centuries-old samurai practice is called Tameshigiri. It was born as a form of martial arts since the samurai always had to train to perfect their skills especially during the time of peace. Test cutting is used to check both the quality of a samurai sword and also the sophistication of the sword using skills of the samurai. There are many different materials to test the quality of cuts including thin steel, rice straws and tatami mats. In this experience you will use a material shown in the picture (tatami mats made out of bamboo).
Use a real samurai sword
Short sword lesson and sword practice included
Dress up like a samurai (you will put on a traditional hakama like a samurai)

Chop the tatami mat 
Once in a lifetime experience
Feel like a real samurai
Free tour of the samurai and ninja museum included 
Ninja experience included
Convenient location in the Downtown area right by the Nishiki Market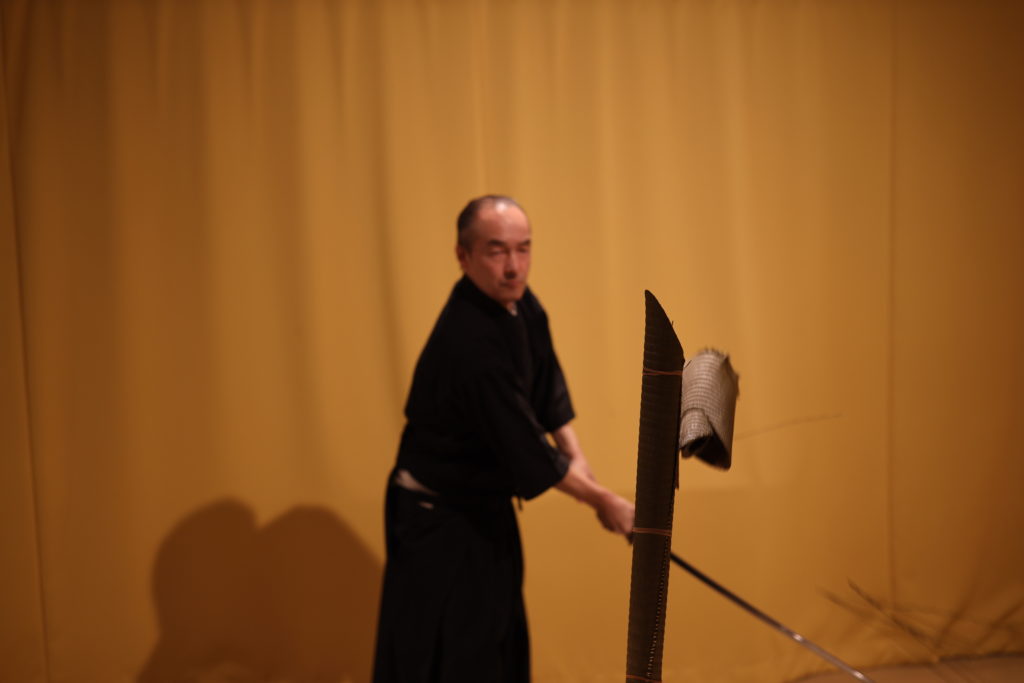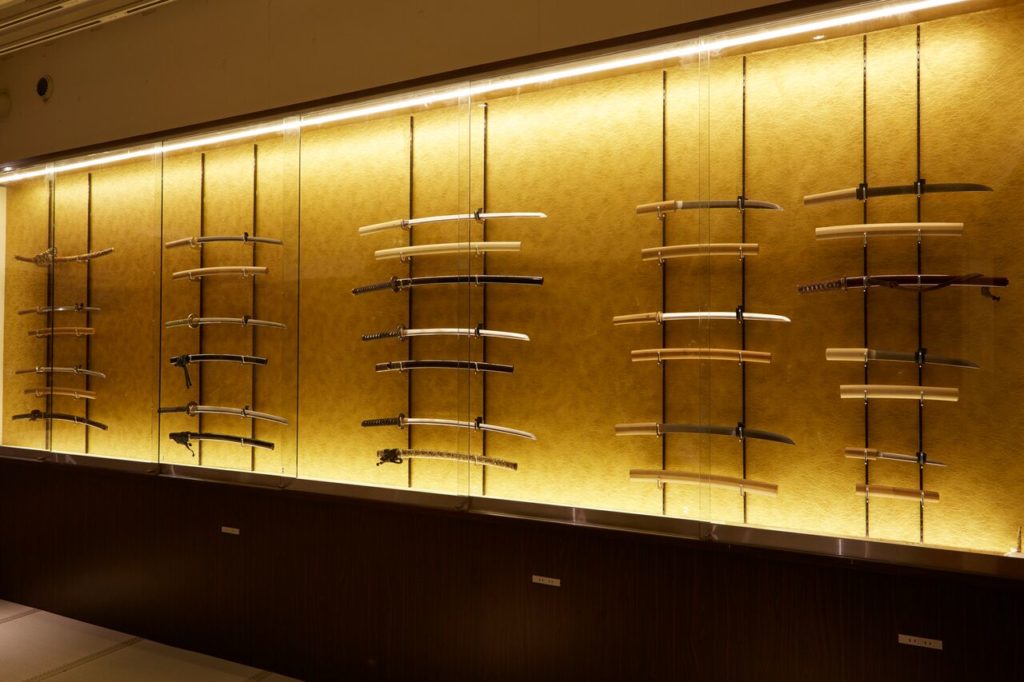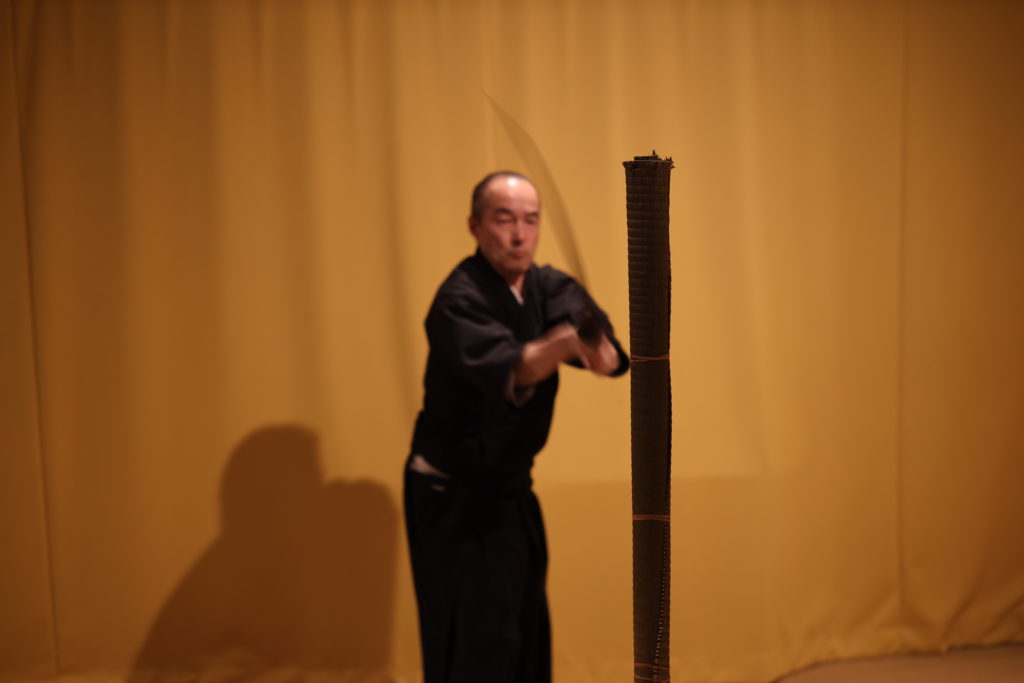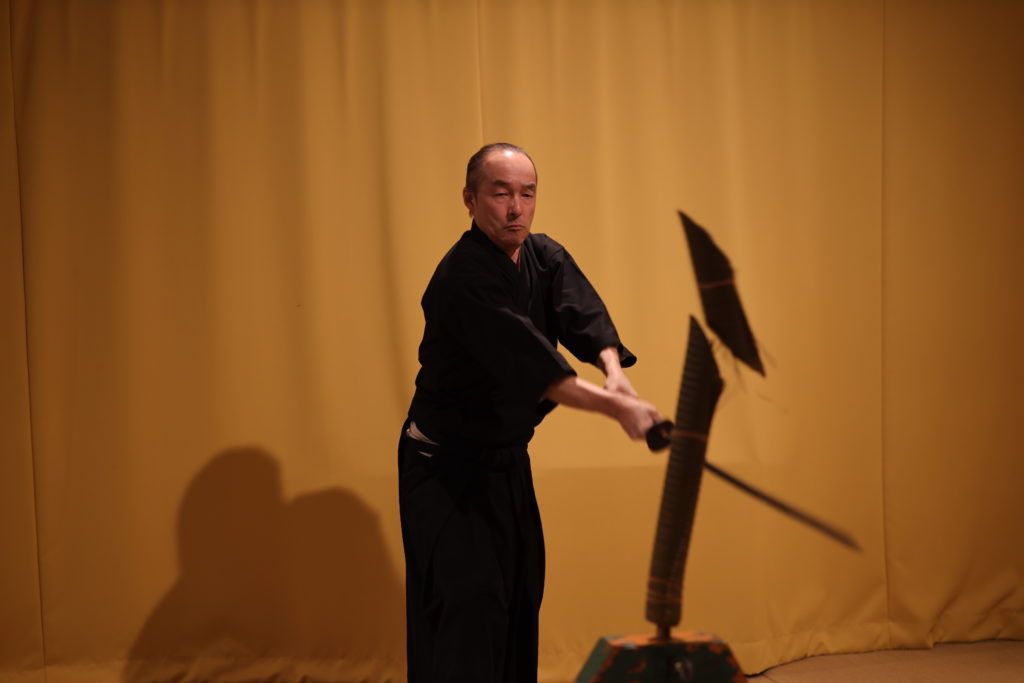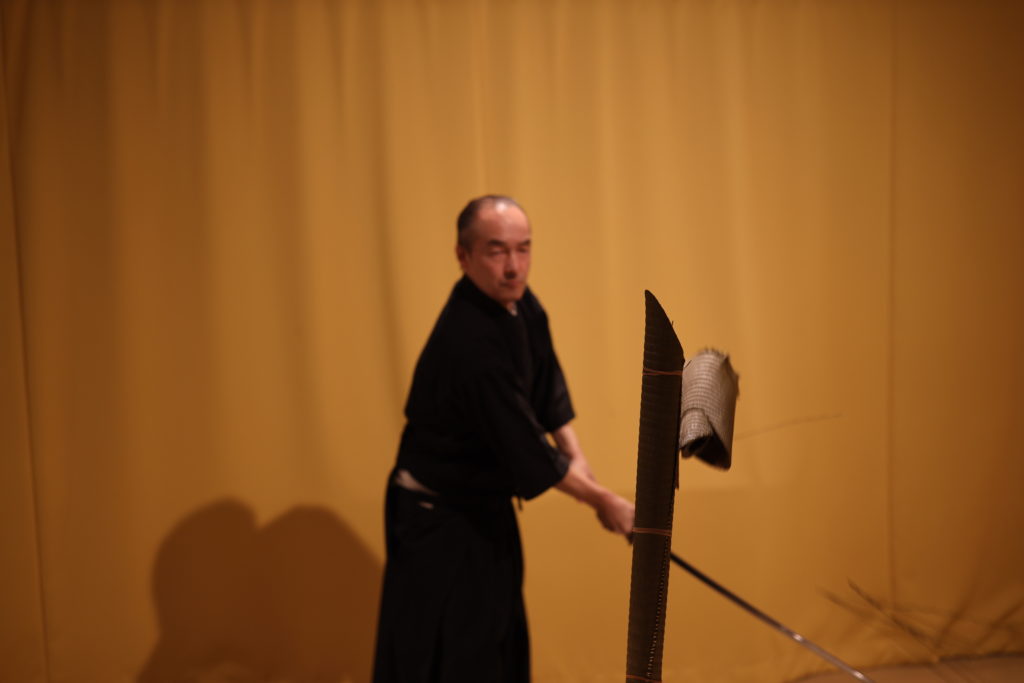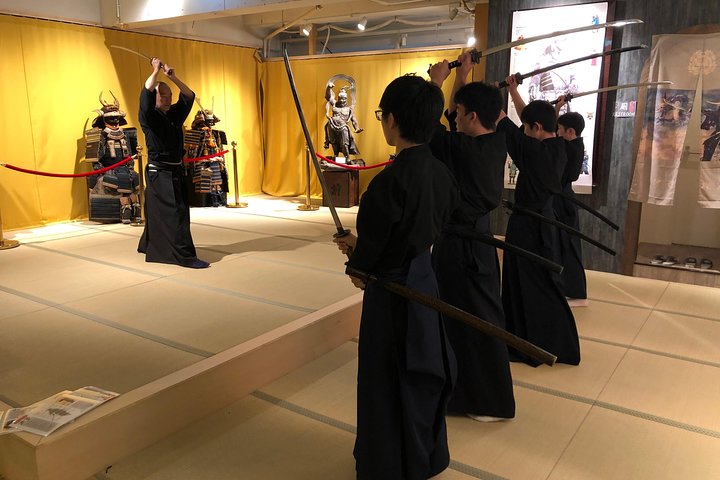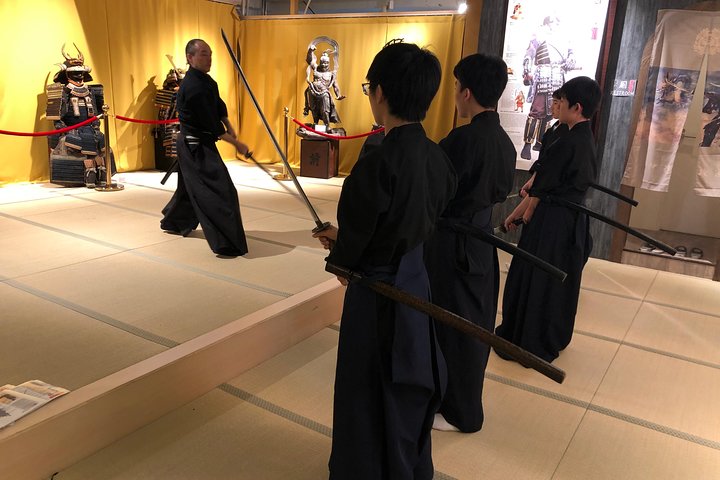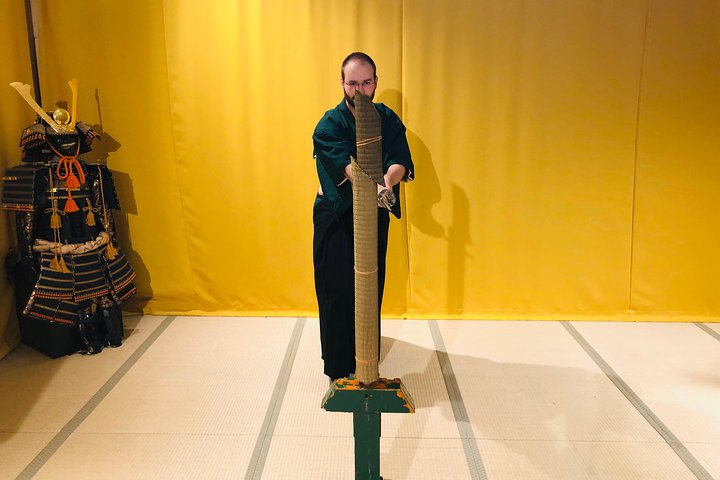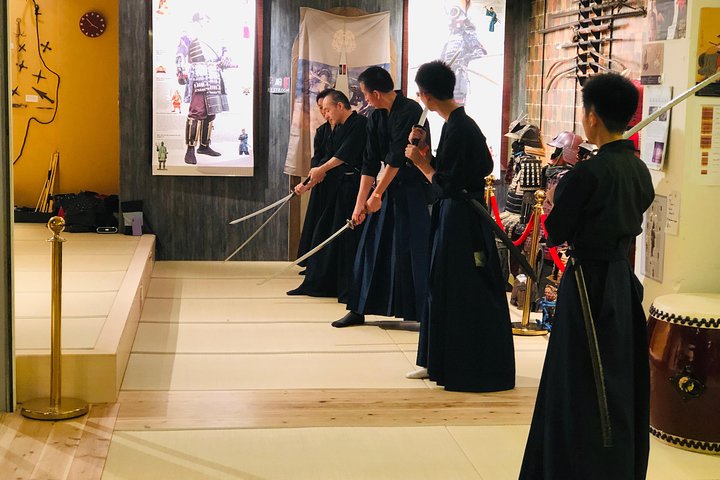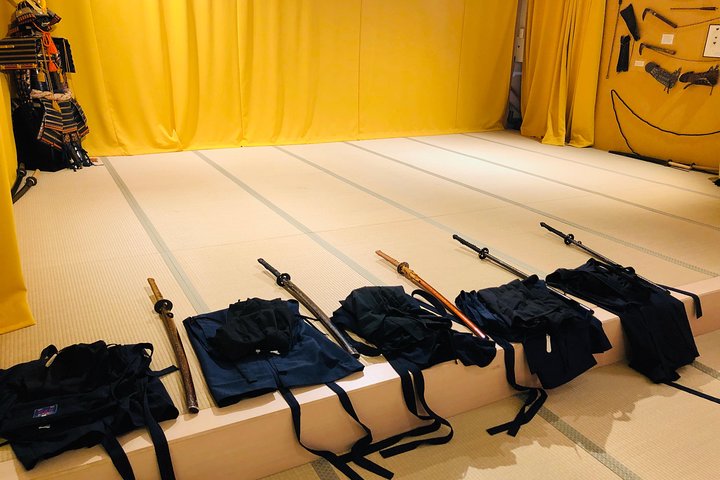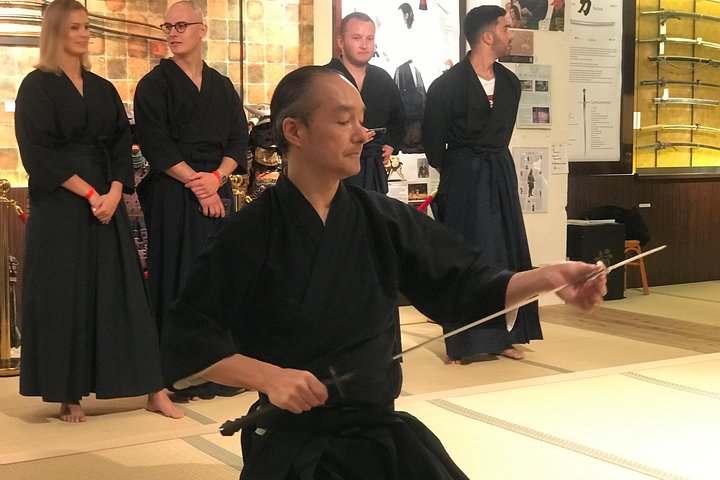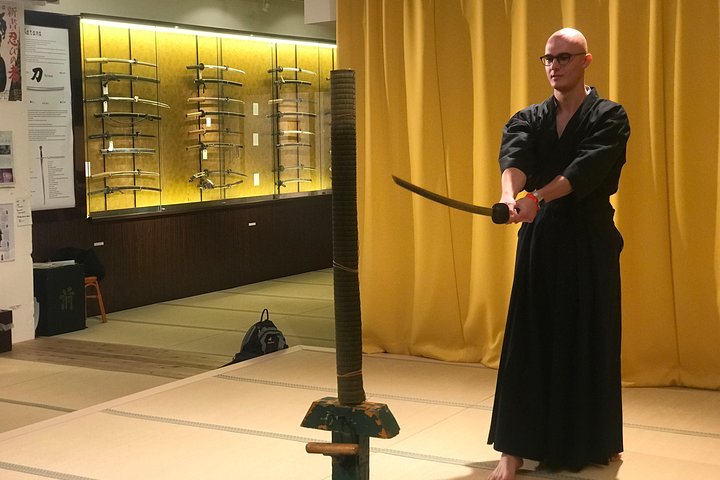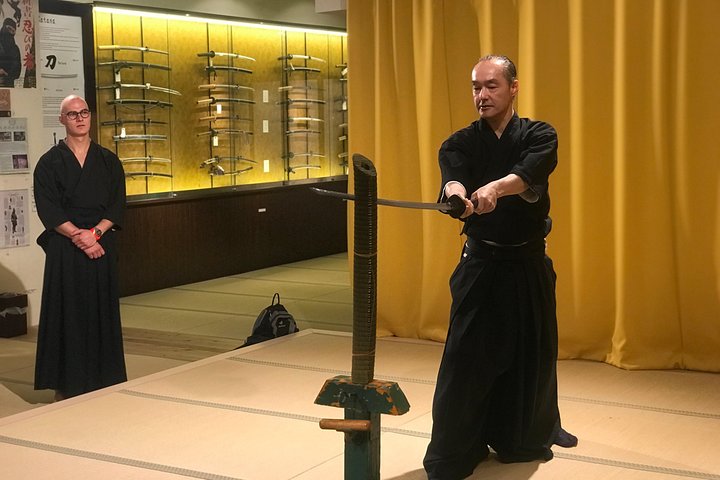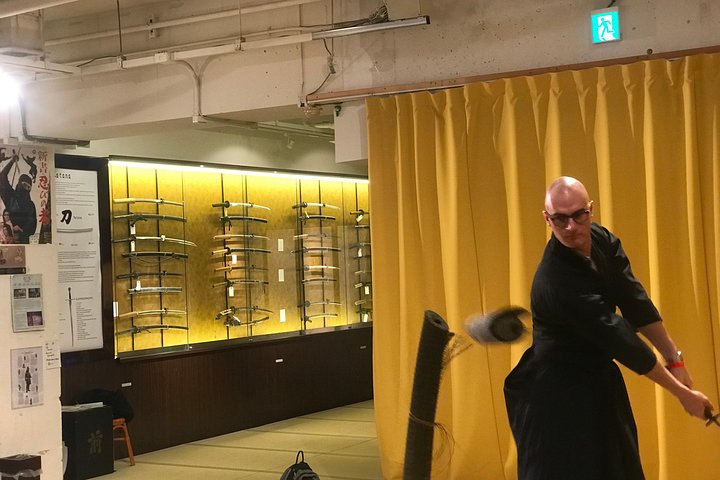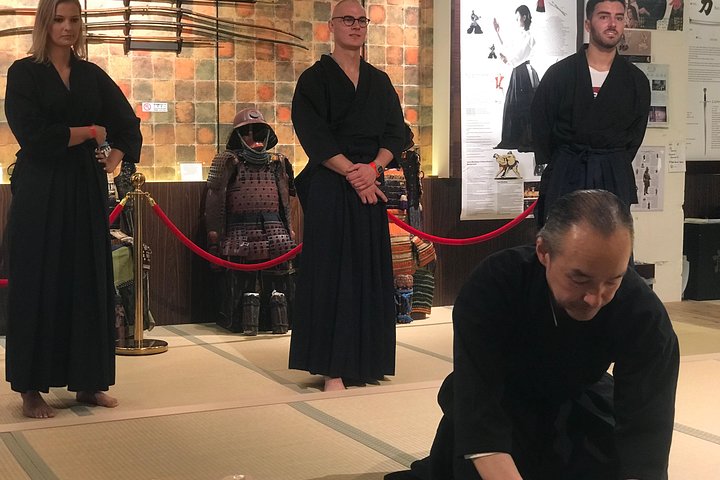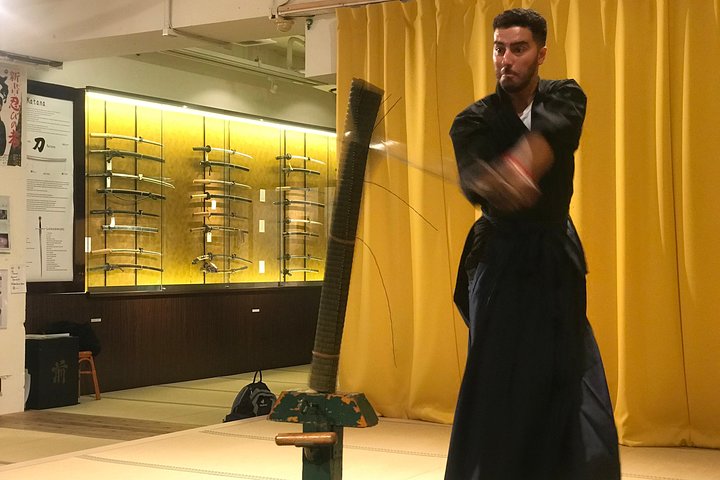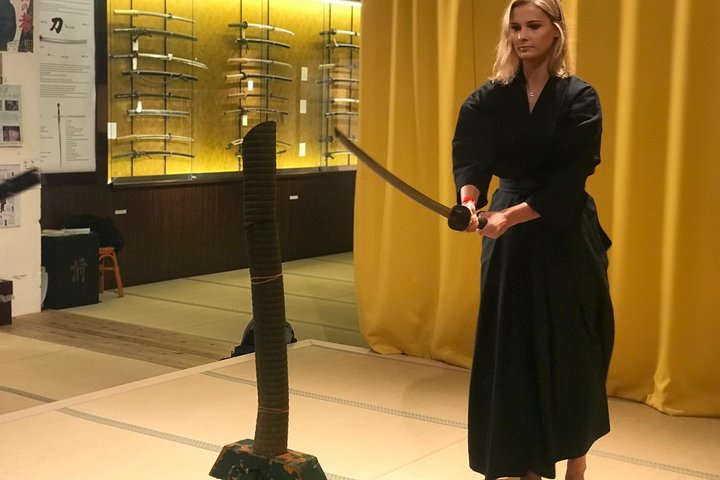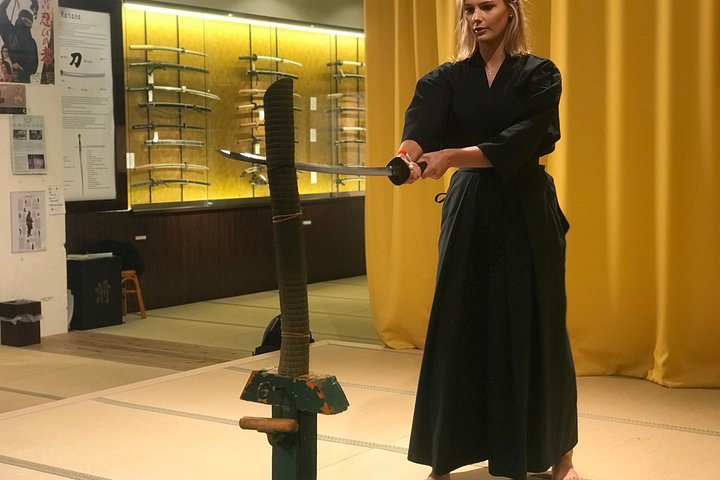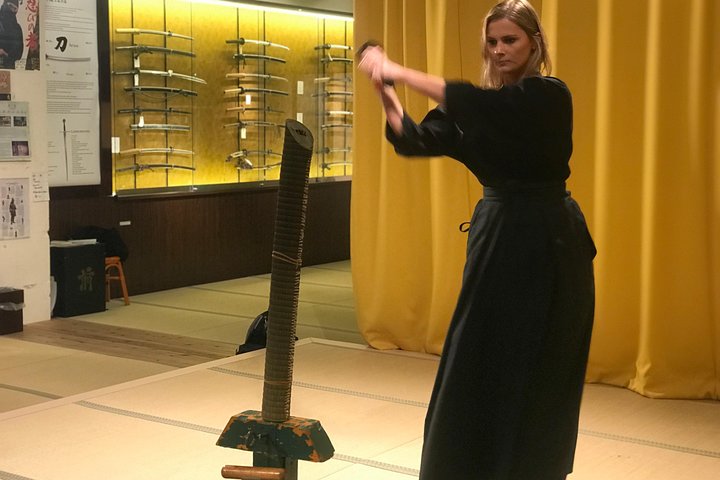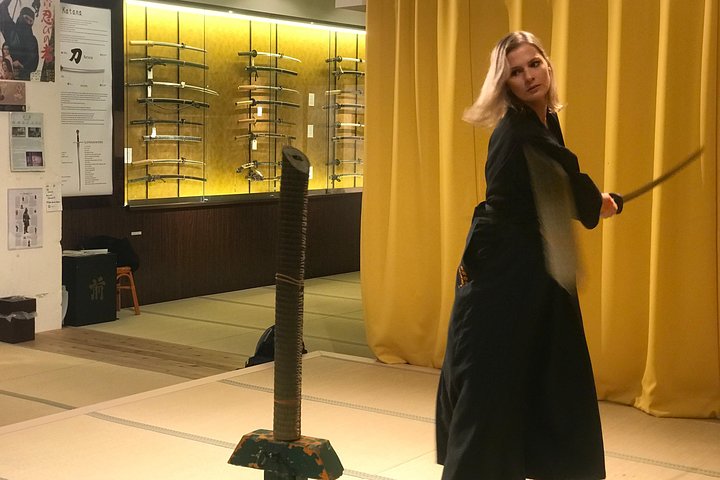 If the weather is good, you will have the sword experience outdoors similar to the top picture. If the weather is not good, we will hold the sword cutting experience indoors similar to the slide show above. Click on the NEXT button see all the pictures from this sword cutting experience.
You will cut the tatami mats inside the historic townhouse which is located right next to the Kyoto Samurai  & Ninja Museum (rated #1 museum in Kyoto) near the Nishiki Market. Your experience will start at the Kyoto Samurai & Ninja Museum and you will join a free guided tour of the samurai museum that is full of ancient artifacts, authentic samurai swords and tons of replica armors from the feudal Japan. You will also get a tour of the ninja exhibitions. Being Japan's largest experiential museum, the venue also provides kimono and yukata experiences, tea ceremony services and zen meditation services in case you have a friend or a family member who is coming along. You can have this experience on any day of the year.  Don't forget to check out our samurai and ninja gift shop the only English-speaking place in downtown Kyoto that sells real samurai swords, replica swords, and antique samurai armors. We don't make you just cut the tatami mat with a sword, we make you feel like a samurai and learn everything about the samurai culture and history. Come step into the ancient Japan and become a samurai for a day.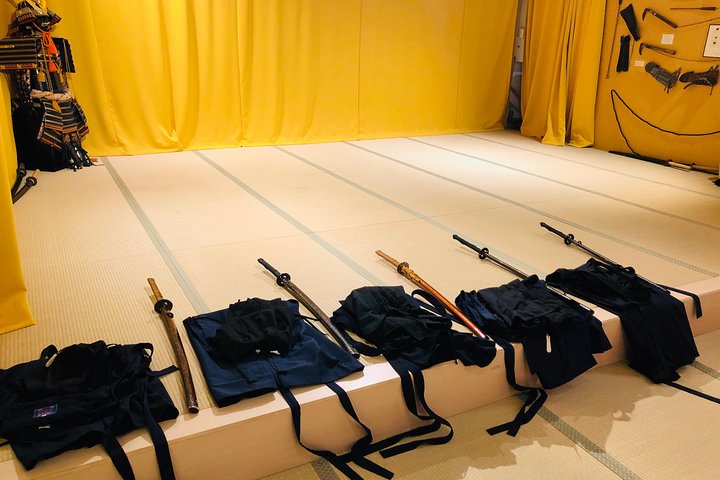 Sword display at the Kyoto Samurai & Ninja Museum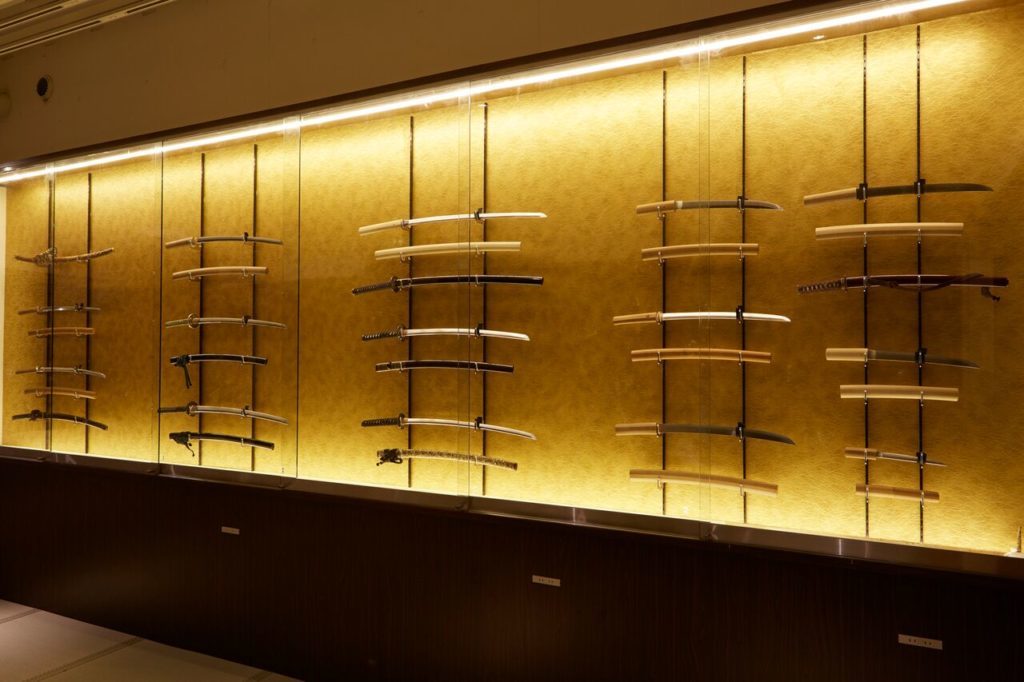 ※Minimum age 15 (There is no height requirement for those older than 18 years of age. If you age between 15~18, you must be at least 150 cm tall to participate in this experience and parental supervision is necessary.)