Team Building Activities in Kyoto Japan Package B
Price
▶
Another 10% OFF for 10 or more people
Team Building Events in  Kyoto Japan Package B
Maikoya offers Japanese team building events in English for companies and organizations visiting Japan or multinational corporations that have branches in Japan. You can reserve all or part of the Maikoya building, depending on the needs of your organization and team. We put a lot of effort into preparation, so you can rest assured that the the Japan related team work activity will be popular among the attendees.
The complete list of our incentive travel and team building activities in Japan click here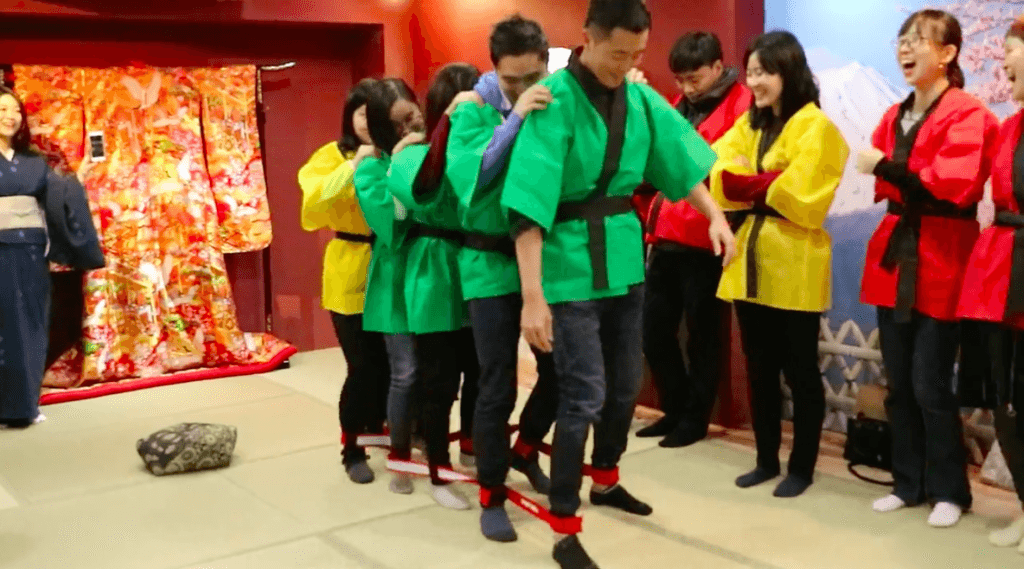 For meetings, we provide customized seating arrangements for each team. The seating can be in the form of your organization's logo, it can represent the theme of the event, or you can choose any arrangement that suits your needs. We also provide colored happi — a traditional Japanese coat. The team colors help the members bond and more closely identify with one another.
Here's a list of the Japanese team building activities Maikoya offers:
1. Tea ceremony
Everyone can learn the basics of the Japanese tea ceremony from members of the Maikoya staff. During this relaxing and meditative time, the team members can take time to reflect and enjoy the simple things in life.
2. Origami contest
In this activity, each team competes to make folded paper kabuto (samurai helmets). This is a great way for teams to learn the value of encouraging other members and sharing the things they know. The team that makes the most kabuto wins.
3. Walking challenge
Up to five members of each team stand in line, front to back. Now, all they have to do is walk together. But wait! Before they do that, they are all strapped together at the ankles. This is a great activity to for leaders to appreciate how important it is to work with the team. The team that completes the challenge in the shortest amount of time is the winner.
4. Shuriken throw
In this activity, team members can channel their inner ninja. The shuriken (throwing star) throw is a fun way for the teams to keep in mind the importance of staying on target. The teams take turns throwing their shuriken at a target. The team with the most points in the end wins.
To FIND OUT MORE ABOUT OUR CORPORATE TRAVEL SERVICES PLEASE CLICK HERE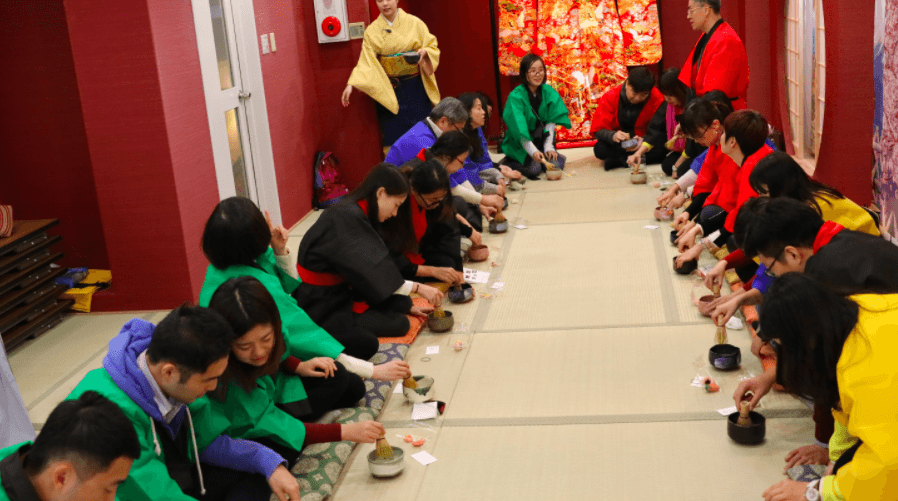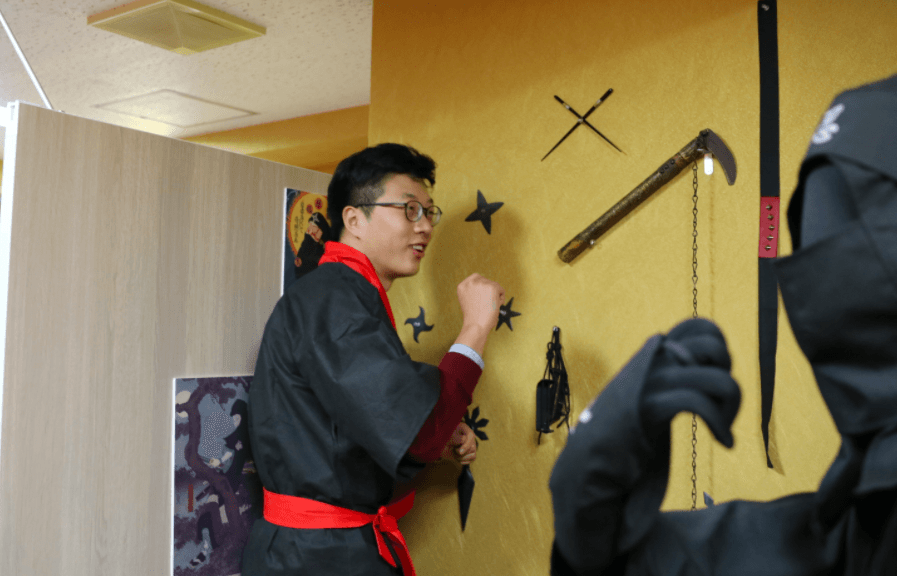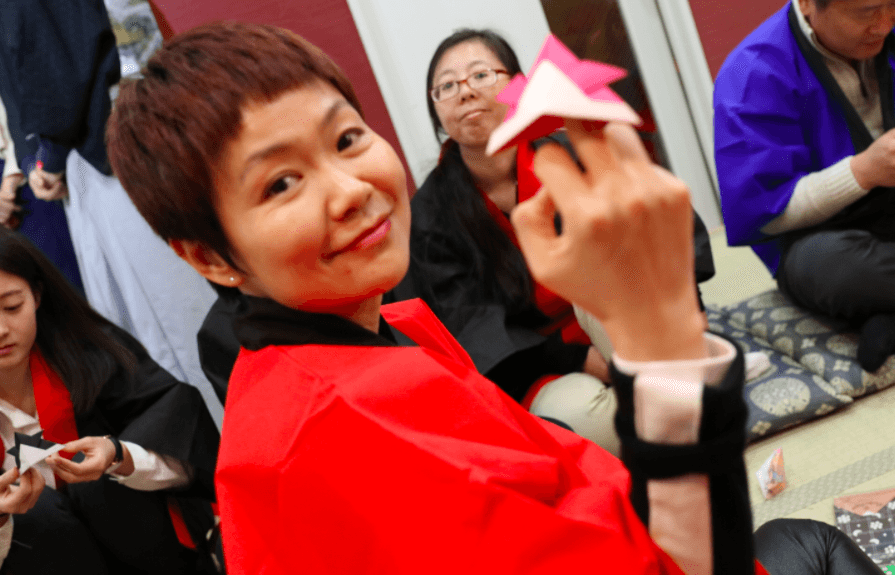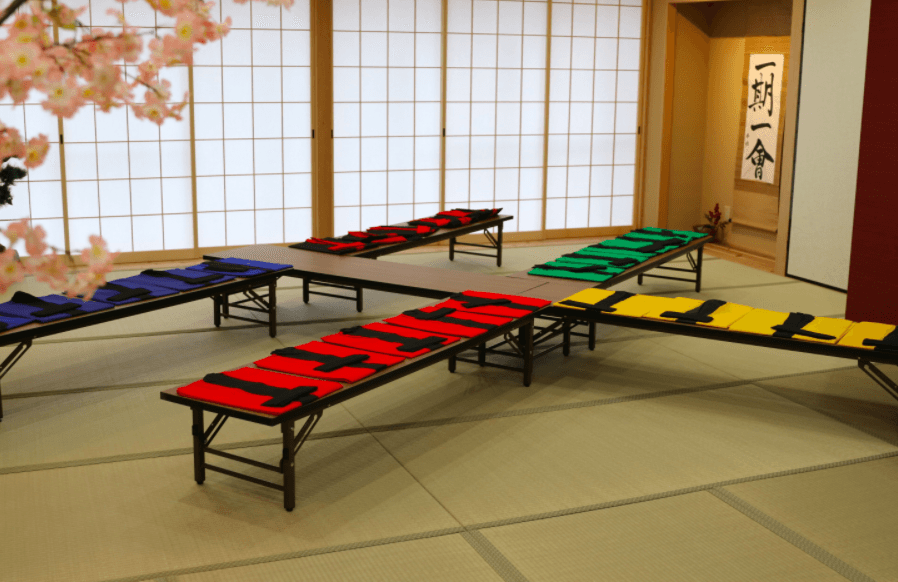 Please contact us for a quote at info@mai-ko.com.
Some of our clients: