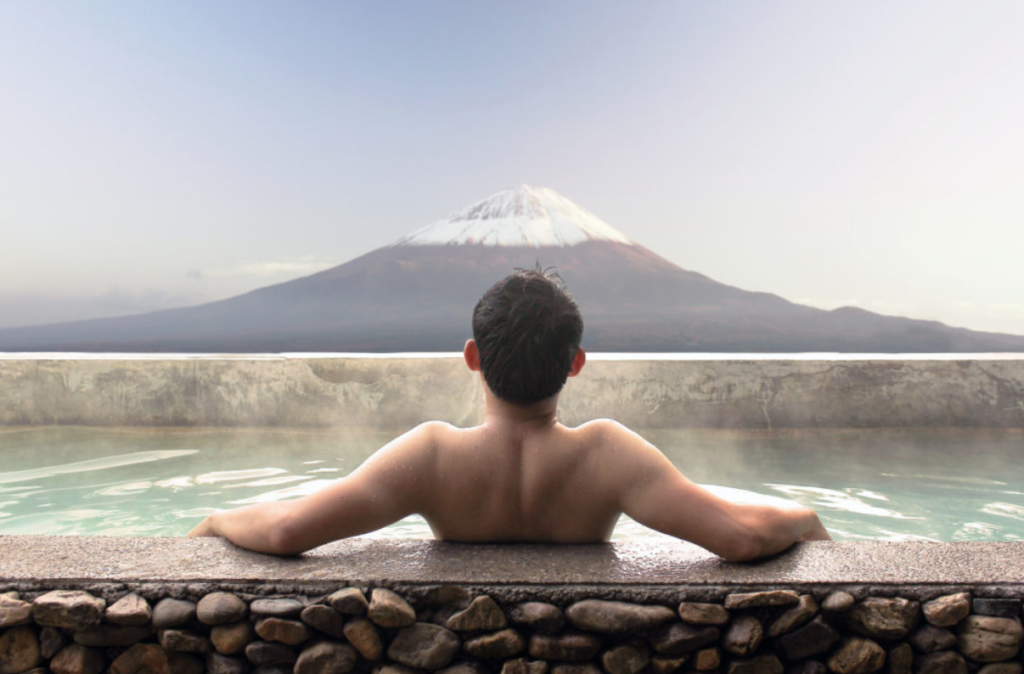 Hakone, a part of the Fuji-Hakone-Izu National Park in Kanagawa Prefecture, is a mountainous area to the west of Tokyo. Known for having multiple resorts and hot springs, ranging from the modern Western-style accommodations to the traditional Japanese Ryokan, visitors flock to the area to appreciate the views of the mountainside and of Mount Fuji. Hakone is one of the most popular destinations for travelers–both local and international. 
Hakone is no stranger to hot spring services. The onsens are flexible with its services that it caters to a variety of bath types. The "Kashikiriburo" is a type of onsen bath that can be enjoyed by families, couples, and people who have tattoos. The word "kashikiri" means "reservation" when translated from Japanese. This makes the kashikiriburo a rental onsen reserved for private and exclusive use. This list will be a guide to recommended private onsens found all over Japan.
Gora Kadan
Gora Kadan Hakone is a perennial traditional Japanese inn that can be located on the mountains of Hakone. In the present day, it is part of the Fuji-Hakone-Izu National Park. Its past served as a weekend cottage, both owned and a favorite of the Kaninnomiya Family in a village named Gora, which sits in the Kanagawa Prefecture. During the 1950s, Gora Kadan was introduced as an inn and as time passed, has evolved its design from classic Japanese genre to added sprinkles of modern elements.
Gora Kadan Hakone features guest rooms that were built to harmonize with its environment. The ryokan has private open-air baths included in its suites that enhance the traditional design of Japanese gardens. Other suites feature open-air baths, varying in the material used. The inn prides itself on its standard rooms that possess rustic indoor baths coming from hot-spring wells paired with a mini garden.
The facilities of the ryokan are also diverse and flexible for a traveler's needs. The guest can still relax by taking a dip in the pool and then head on for a massage. After relaxation, visitors are welcome to try the traditional ryokan breakfast. It is known to make one's appetite full, which gives strength and prepares the guest to explore more activities.
Fukuzumiro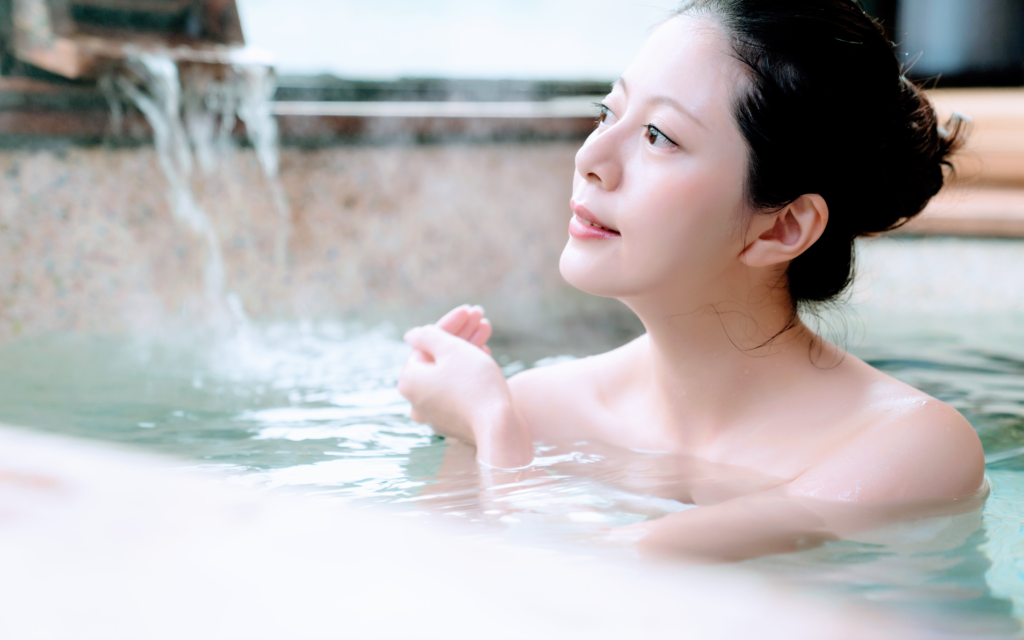 Fukuzumi-ro is a traditional Japanese inn that displays an authentic and cultural design of classic Japan. The inn is located in Hakone, which is only about an hour-drive from Tokyo. The ryokan features a private onsen and large spacious rooms equipped with tatami-mat flooring and sliding doors. Its rooms also boast large windows where guests can view either its garden or the river. Some of its rooms also offer a private onsen experience, while guests are welcome to try the public onsen.
Gora Hanaougi Madoka no Mori
Gora Hanaougi Madokanomori is a luxury accommodation in Hakone Gora. It has elegant rooms designed with traditional Japanese styles, fitted with tatami flooring and wooden textures. Each room boasts of its uniqueness as no two in the establishment have the same floor plan. The rooms are all fitted with their own private open-air baths with views looking out into the mountainside. The rooms also come with their own dining area for the guests' privacy. 
In addition to the private en-suite baths, there are also large public baths –an indoor bath with wide windows looking into the forest, and an outdoor bath surrounded by the garden. There is also a separate dining area where guests can opt for a change in scenery. The dishes served feature a variety of seasonal ingredients for the guests to enjoy, ranging from seafood to local produce from the area. A kaiseki dinner is also served for dinner.
Hakone Ginyu

Established in 1951, Hakone Ginyu is a spa resort located in the mountains of Hakone. Its entrance and lobby situate at the top of the building. Japanese aesthetics are often resounded by designs of the resort, which can be spotted around the area. Hakone Ginyu is surrounded by nature that helps guests forget their worries. Hakone Ginyu has rooms equipped with open-air hot spring baths and terraces where guests can view nature. A rental bath is also available for private use.
Hakone Hoeiso Ryokan

Hakone Hoeiso Ryokan, also referred to as Kijitei Hoeiso, is a traditional Japanese inn situated in nature, with a nearby river and a couple of mountains. Kijitei Hoeiso has its rooms based on traditional Japanese design with complete tatami mat flooring and futon beddings. For a calming journey, guests are invited to take a stroll in their garden or take a dip in their public baths. An onsen can also be rented for private use, which is ideal for families and couples.
Kansuiro Ryokan

Kansuiro Ryokan is a traditional Japanese inn located in Hakone Onsen, Kanagawa. Utilizing old construction methods, the structure was built in 1919, on top of its 400 year history. The family rooms are also attached to a sun terrace, some with a private hot-spring bath. 
A historic hot spring that began in 1614, the high quality hot springs in Hakone have provided guests with comfort and a natural free-flowing hot spring that is gentle on the skin. Kansuiro Ryokan has indoor and open-air hot spring baths for the guests to enjoy. The open-air baths can be reserved for private use. Other facilities in the inn include a waterless bedrock bath that uses the natural ore from Hokkaido.
Kitanokaze Saryo
Kitanokaze Saryo is a luxury accommodation in Hakone, Kanagawa, with 1,300 years of history. It has guest rooms in a contemporary Japanese style with traditional elements in its wooden furnishings. Each room features its own open-air hot spring bath, sourced directly from the onsen in the area, and is equipped with air conditioning, a flat screen television with satellite channels, and a private bathroom with a bath. All the rooms come with a balcony, some featuring mountain views.
Mikawaya Ryokan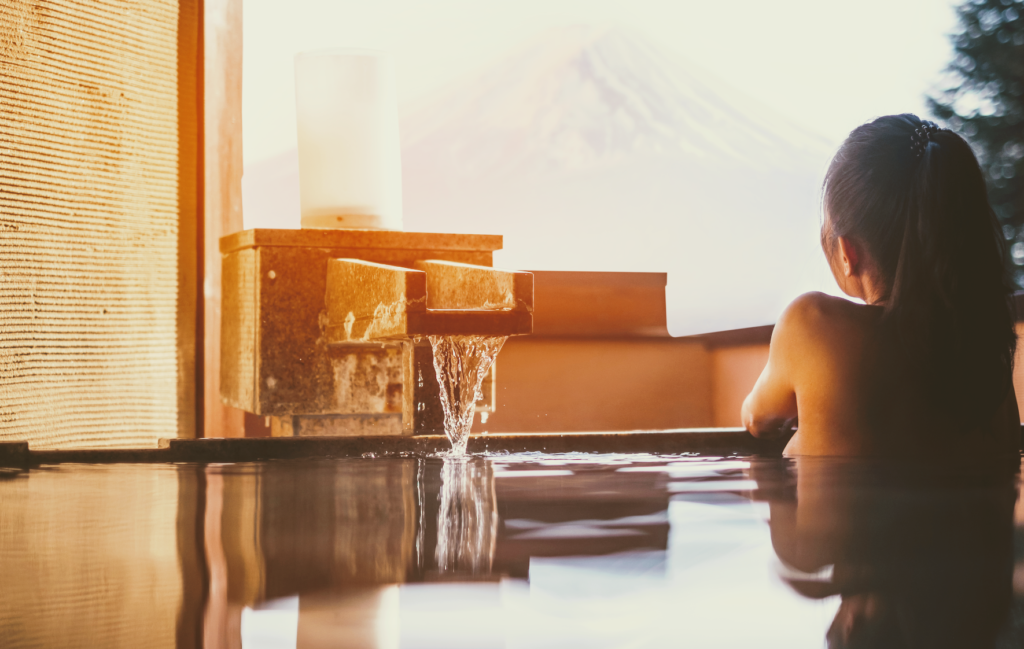 Established in 1883, Hakone Mikawa Ryokan is a traditional Japanese inn located in the district of Ashigarashimo. It is surrounded by forests near Mount Hakone and displays a calm environment ideal for getaways. The ryokan features rooms equipped with balconies and terraces depending on the type of rooms. Some also feature tatami mat flooring, futon beddings, and hot spring tubs. The ryokan features the iconic hot spring baths that can be enjoyed either indoors or out in the open air. Hakone Mikawa Ryokan also has a restaurant and lounge that overlooks the landscaped garden.
Senkyoro
Senkyoro is a modern Japanese inn located in Hakone, Kanagawa District, and features a terrace, a garden, an open-air hot spring bath that overlooks the surrounding mountains. 
There are Japanese-style guest rooms, fitted with tatami mat flooring and futon beds, and features a sitting area with low furniture and a flat-screen television. Some rooms will have their own private open-air bath. 
There are multiple bath options for guests staying at Senkyoro, from gender segregated open-air baths and communal baths, to private open-air baths that can be reserved upon request. Each one with their own unique charm for the enjoyment of the guests. 
Yoshiike Ryokan
Yoshiike Ryokan is an onsen ryokan located in Kanagawa. The ryokan is known for its natural hot spring source, being rich in minerals and health benefits. Its rooms are based on Japanese and Western influences but take pride in their traditional roots, which are resounded by their garden. Its rooms are complete in tatami mat flooring and futon bedding, including yukata robes and an open-air bath in some of the rooms. Guests are welcome to take a dip in its many onsen facilities, or they can choose to unwind in the garden with its beauty varying through the seasons.
Onsen Manners and Etiquette